Dietary Aide Resume Sample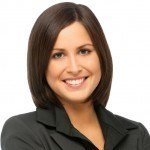 Carla E. San Pedro

Address:            479 Yachtsman Way, Annapolis, MD
Phone:                (410) 9876543
Email:                [email protected]
Current job:    Dietary Aide, Wayson Pavilion, Annapolis, MD
---
Objective :
CDR Licensed Dietary Aide with 6+ years experience providing healthy and nutritious meals that accurately meet industry guidelines and doctors' recommendations. As a competitive athlete nutrition, general fitness and wellness are lifelong passions. Highly organized, team oriented, possessing excellent communication skills and fluent in both English and Spanish, I would like to share my expertise and help the patients of Annapolis Regional Medical Center recover and regain their health through sound nutrition strategies.
---
Skills :
Licensed Dietary Aide; Commission on Dietetic Registration.

6+ years experience as a Dietary Aide.

Bilingual; English and Spanish.

Physically Fit; competitive athlete in triathlon.

Computer literate; MS Office

Excels in a team environment..

Highly organized.

AA in Business Administration
---
Work Experience
Dietary Aide, 2017-present
Wayson Pavilion, Annapolis, MD
Duties and Responsibilities
Consults with dietician and attending physician on meal preparation guidelines for patients.
Orients patients on benefits of following prescribed meal plans.
Instructs cooks on food preparation, portion management and recipe ingredients to ensure standards are maintained all the time.
Reviews inventory to maintain enough stock and to stay within budget.
Performs random audits on kitchen operations to make sure guidelines on food preparation, sanitation, cleanliness and personal hygiene are met 100% of the time.
Prepares recommendations to Purchasing Department if there will be proposed adjustments to inventory levels.
Dietary Aide, 2015-2017
Golden Acres Hospice, Annapolis, MD
Duties and Responsibilities
Worked closely with Dietary Manager and Head Kitchen Chef on planning daily menu for the dining hall.
Consulted with attending physician on specific meal plans per patient.
Guided elderly and answered all questions regarding meal plans.
Maintained cleanliness and sanitation of dining hall area.
Kept track of inventory levels to make sure there is always enough stock of raw materials.
Prepared requests for re-stocking to Purchasing Department.
Dietary Aide, 2017 – 2015
Medstar Health, Annapolis, MD
Duties and Responsibilities
Prepared meal plans in accordance to dietary guidelines set by attending physicians.
Consulted with Dietary Manager on meal plan changes.
Worked with the cooks in preparing meals for special needs patients.
Conducted periodic checks on the maintenance, cleanliness and sanitary conditions of the kitchen and dining hall areas.
Oriented patients on the importance of following a strict meal plan.
Ensured proper stock levels are always maintained in the kitchen.
---
Education
Associate Degree, Dietetic Technician
University of Maryland
College Park, MD
2017 – 2016
High School
Annapolis High School
Annapolis, MD
2016-2017; GPA 3.6
Licenses:
Licensed Dietary Aide; Commission on Dietetic Registration, 2017.
---
Dietary Aide Resume Sample 2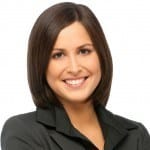 Criselda L. Dela Rosa
Address:         25 Avenue A Ashbury Park, NJ. .
Phone:            (732) 477 7849
Email:             [email protected]
Current Job:  Dietary Aide: Westpark Medical Hospital, Ashbury Park, NJ
---
Objective
Certified professional food manager with more than 6 years working as a Dietary Aide in various capacities. I am applying for the available position of Dietary Aide for your food commissary and canteen at Mt. Sinai Hospital. In addition to the education I received from my Associate Degree in Dietetic Technology, I am also certified in food safety and handling.
Skills:
Certified Professional Food Manager – Food Safety Manager Certification Examination, 2017.
6+ years experience as a Dietary Aide.
Meticulous; pays close attention to details regarding specific diets.
Positive disposition; patiently explains purpose and health benefits of diets to the elderly.
Hygienic; places strict attention to keeping work area clean and sanitized and keenly observes personal hygiene.
Performs well with a team.
Excellent organizational and time management skills.
---
Work Experience
Dietary Aide; 2015 to Present
Westpark Medical Hospital, Ashbury Park, NJ
Duties and Responsibilities
Designs and prepares menu plans for the consignee restaurant at Westpark Medical Hospital.

Reviews dietary needs of patients and creates customized  meal plans.
Collaborates with physicians and nurses on the dietary needs of the patients.

Conducts random audits on kitchen and dining operations of the hospital's consignee restaurant and canteen.

Orients kitchen and food preparation staff on the particulars of the meal plans particularly on food safety, food handling and the benefits of serving healthy meals to patients and residents.
Dietary Aide; 2016 to 2015
PNR Rehabilitation Hospital; Ashbury, NJ.
Duties and Responsibilities
Prepared food trays for all patients according to hospital's prescribed guidelines.

Assisted the Inventory Manager and Purchasing Officer in ensuring the completeness of ingredients for patients' food items.

Maintained and organized all records regarding  patient diet information.

Cleaned and sanitized all food preparation areas and equipment according to standards and procedures.

Evaluated and assessed the potential risks for safety and proceeded to implement appropriate measures in the work area.
Dietary Aide; 2015 to 2016
Evanston Home for the Elderly; Ashbury Park, NJ.
Planned and prepared meals for the patients.

Organized all food items in trays that have been customized per elderly patient.

Explained and guided patients on the benefits for taking their meals regularly and on schedule.

Assisted the patients in consuming their meals.

Ensured that all cleaning and sanitation procedures for the kitchen, preparation and dining areas are according to local state health regulations and strictly implemented at all times.
---
Education
Associate Degree
Dietetic Technology
Brookdale Community College
Neptune Avenue, NJ.
2017 to 2016
High School
Ashbury Park  High School
Ashbury Park, NJ
2016 to 2017
Certifications:
Certified Professional Food Manager – Food Safety Manager Certification Examination, 2017.
---
Dietary Aide Resume Skills List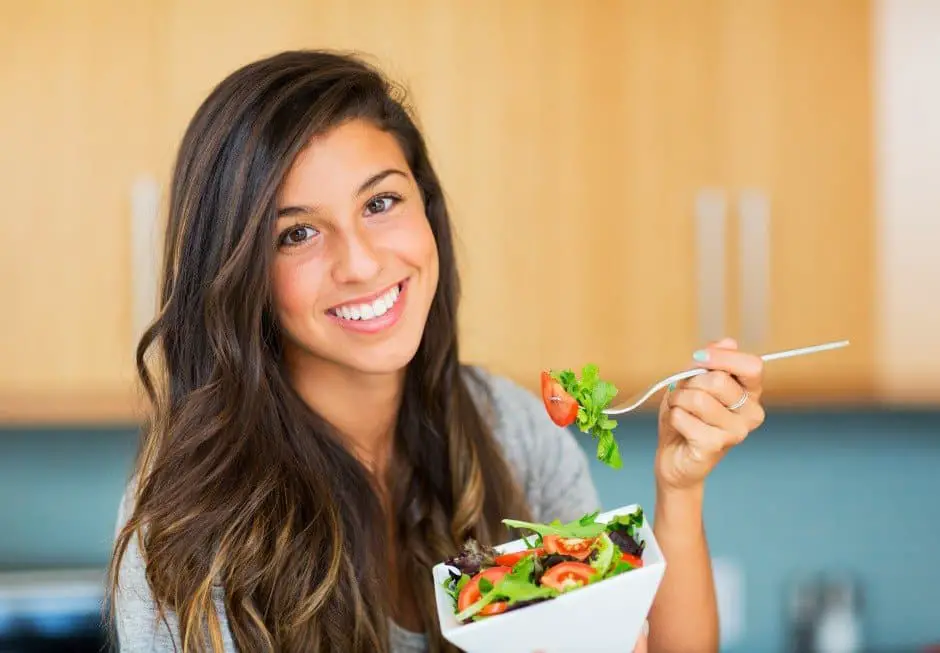 As a Dietary Aide, you must be knowledgeable about nutrition and the importance of maintaining overall health and wellness. Your Dietary Aide skills list must have a mix of fundamental knowledge on nutrition and the right disposition for counselling patients.
For most people "Diet" is a four letter word. No one wants to hear it because eating should be a pleasant experience. You have to educate patients about the benefits of strictly following a healthy meal plan that is prescribed by licensed dieticians and doctors.
You will note from the skills list shown in our Dietary Aide resume example that the candidate Carla routinely finds herself orienting patients on the benefits of a healthy diet. She also stresses the importance of following food preparation guidelines with the kitchen group.
Education.A college degree in a related field like Medical Technology or Nutrition would be great. But a good alternative would be an Associate Degree as a Dietetic Technician from a school program that has been approved by a regulating body such as the American Dietetic Association. This is a job that requires a solid foundation for learning. If you completed high school, take the GED before applying for an Associate Degree.
Licensing.Check with your city state if Dietary Aides need to be licensed. Generally, if you want to become a Dietary Aide in the United States, you should pass a licensing exam given by the Commission on Dietetic Registration.
Computer Literacy.As a Dietary Aide, you will be using spreadsheet programs a lot to prepare and review meal plans. You should be competent enough to perform basis spreadsheet operations and have the ability to navigate the Internet when conducting research.
Physical Fitness.You will find yourself moving around a lot as a Dietary Aide. You will be visiting patients in different floor levels, carrying plates of food, pushing carts and cleaning facilities.
Ability to Work with People.Dietary aides function within a team set up. You normally report directly to the Dietary Manager and frequently coordinate with the attending physicians, kitchen cooks and food preparation people. Excellent communication, organization and attention to detail are important factors to ensure effective collaboration within the team.
Certifications.A license to practice or certification may be mandated by the state where you plan to work at. It would be best to check with local legislation. However, in general, it would be a good idea to be certified as a Food Manager or in related competencies like Food Handling and Food Safety. There are states that want their food preparation
people to be certified to make sure the patients of the hospital or healthcare facility are in truly capable hands.
Detail Oriented.

As a Dietary Aide, you will find work opportunities in various healthcare organizations and agencies where there are nutrition guidelines for food served within the premises.

You have to be detail oriented and make sure all food is prepared according to prescribed guidelines or standards. For example, in hospitals, doctors have a nutrition plan for their patients. You will have to execute the correct meal plan that corresponds to these meal plans.
Dedicated.

You cannot work haphazardly as a Dietary Aide. In addition to ensuring strict guidelines in food preparation, you have to observe proper sanitation and cleanliness procedures are followed in the work areas and dining premises.

As someone who is involved in food preparation, you have to avoid the risk of cross contamination. Local government health inspectors may also conduct routine inspections to see if you are complying with health regulations.
Highly Organized.

In some cases, especially if you work in large facilities, you will have to prepare meals for hundreds of residents, patients and visitors on a daily basis. The last thing you want is to run out of food. The best way to ensure smooth operations is to be highly organized in your conduct of work. Even with the large volume of food output, you must never compromise the quality of the final product.
The experience you get as a Dietary Aide will surely contribute to gaining more knowledge in your field of expertise. You get to work with doctors, nurses and other people in the healthcare industry.
Thus if you are using this job as a springboard to another career in the healthcare industry, you will definitely have the requisite experience to ensure a smooth transition.
Many dietary aides have become successful Registered Nurses, Licensed Practical Nurses or Executive Assistants.
Dietary Aide Resume Objective
In the healthcare profession, it would be best to keep your Dietary Aide resume objective straightforward and to the point. Hiring managers don't spend much time reviewing a resume but you can be sure they will go through your objective statement.
You can see in our resume template for Dietary Aide that we structured the objective statement like a personal introduction. Carla starts out with the fact that she is licensed by the CDR and has more than 5 years work experience as a Dietary Aide.
But where the objective statement counts the most is when she details the attributes that make her the right fit candidate for the job. Why? The position of a Dietary Aide is pretty much clear cut. You should be licensed and have the necessary training to be competent.
The difference lies in how you approach the profession. Hiring managers want to know what you can do for them; how you can contribute to the organization and make them better. This is a job where attitude counts a lot.
In her objective statement validates her passion for nutrition and health by disclosing her background as a competitive athlete. Finally she shares a very honourable objective which is to help patients regain their health through diet and nutrition strategies.
Dietary Aide Resume Format
For your Dietary Aide resume format, go with the reverse chronological type. It is simple, organized and easy for the recruiter to follow.
The sections in our Dietary Aide resume template are presented in this order:
Contact Information
Objective Statement
Skills
Work Experience
Education
Licenses
Personal Information
The content presented under Objective Statement and Skills properly set up Carla's Work Experience. The fact that she has an Associate Degree instead of a Bachelor Degree will not be a hindrance to the person reviewing the resume because it has already been established that she has the proficiencies and experience needed for the job.
Entry Level Dietary Aide Resume
If you are planning to submit an entry level Dietary Aide resume, you will not be alone. There are many others who want to shift careers or plan to acquire their first job after completing formal training as a food preparation professional.
If you are looking for your first job as a Dietary Aide or transitioning from another career, use the Functional format instead of the reverse chronological format for your resume.
Assuming Carla is applying for her first job as Dietary Aide, her resume would be formatted as follows:
Contact Information
Objective Statement
Skills
Education
Licenses
Work Experience
Personal Information
It is possible that Carla may not have Work Experience at all. If this is the case, state any internship or on-the-job programs that you did. Dietary Aide training programs or courses always include practicum training so you can apply theory into action.
When composing your internship or OJT details, state the hospital or organization, the department where you were assigned and the inclusive number of hours of training.
The first step is to make an accounting of your relevant skills and other qualifications:
Are you a certified food manager?

Did you get certified in related disciplines like food safety and food handling?

Do you have an Associate Degree in a course that is relevant to the work of a Dietary Aide?

Are you great in working with other people?

Do you have the disposition to help patients consume their required meals?
With regards to work experience, pinpoint events in your life that can be related to the job of a Dietary Aide:
Did you do voluntary work preparing and serving food in a shelter, orphanage or elderly hospice?

Did you have previous experience working in a restaurant?

Have you ever assisted a chef or nutritionist in meal preparation?

Are you personally invested in preparing nutritious meals?
Dietary Aide Resume Writing Tips
Keep your Dietary Aide resume simple in structure but on-point when it comes to details.
In your work experience make sure you list the basic skills expected of a Dietary Aide such as creating meal plans, consulting with dieticians and physicians and ensuring sanitation and cleanliness standards are always met.
Even if your scope of work is similar, try to differentiate them by providing more specifics. For example, working directly as a Dietary Aide to doctors is different compared to an assignment in the kitchen where the type of meals are catered for the general public instead of accommodating specific health conditions.