Licensed Practical Nurse Resume Sample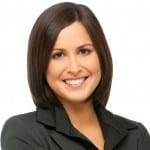 Lauren F. Price
Address: 7202 Lindsey Street, South Bend, IN.
Phone: (574) 977 4687
Email: [email protected]
Current Job: Licensed Practical Nurse, New Bold Phillip- Memorial Hospital, South Bend, IN.
---
Objective
Well-experienced, dedicated and compassionate Licensed Practical Nurse with more than 5 years in the healthcare industry seeks to acquire LPN position with Memorial Hospital of South Bend. Proven ability to work with nursing staff, physicians and other healthcare experts while nurturing a productive environment. Excellent interpersonal skills; cultivates professional relationships with patients and their families.
---
Skills
Passed; National Council Licensure Examination for Practical Nurses (NCLEX-PN), 2015.

Associate Degree – Healthcare and Nursing.

5+ years experience as LPN.

Experienced and proficient in handling various nursing tools and diagnostic equipment – needles, nebulizers, Pulse Oximeter and Spirometer.

Computer literate; experienced in managing MS Office, MedicWare and Triage software.

Strong communication skills.

Critical thinking skills; ability to perform during pressure situations.

Dedicated; willing to work long hours, weekends and holidays.
---
Work Experience
Licensed Practical Nurse; 2016 to Present
New Bold Phillip- Memorial Hospital, South Bend, IN.
Duties and Responsibilities
Provides health information to patients' parents and authorized guardians on health status and answers questions proposed treatments, procedures and medications.
Coordinates with local health agencies including providers of medical and dental services.
Assists doctors when conducting physical examinations.
Schedules and coordinates health screenings, staff and parent orientation, community outreach and health information programs.
Conducts emergency health measures as needed such as CPR and First Aid.
Licensed Practical Nurse; 2012 to 2013
St. Joseph Regional Medical Center; South Bend, IN.
Duties and Responsibilities
Collected patient information on health and developmental history.
Documented health information, obtained and updated health history and immunization record of children and completed appropriate documentation for local health agencies.
Provided health services, training and policy orientation to new personnel.
Acted as a resource for parents regarding the present and future healthcare needs of their children.
Collaborated with local health agencies to ensure best practices are always implemented.
Licensed Practical Nurse; 2015 to 2017
The South Bend Clinic; South Bend, IN
Duties and Responsibilities
Assisted doctors and nurses in the treatment of patients.
Tasked to measure doses and administered medications including insulin injections.
Routinely checked and administered intravenous medications.
Transcribed doctors notes and medication orders from audio to text format.
A monitored general patient needs including personal hygiene, medications and meals.
---
Education
Associate Degree
St. Mary's College
Notre Dame, IN
2015 to 2017
High School:
St. Joseph High School
South Bend, IN.
2017 to 2015
Certifications/Licenses:
Passed; National Council Licensure Examination for Practical Nurses (NCLEX-PN), 2015.
---
Personal information
Status: Single
Date of Birth: June 27, 1992
Hobbies include jewelry-making, baking.
Licensed Practical Nurse Resume Skills List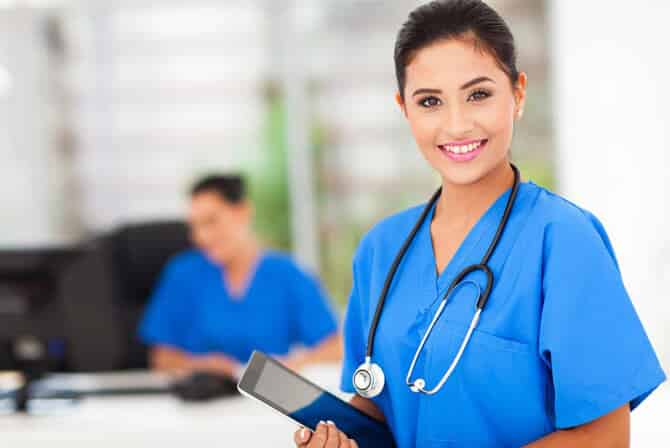 A career as a Licensed Practical Nurse can open the doors of opportunity. You can become a Registered Nurse or a Nurse Practitioner by adding a few more years of formal education. For now, it is all about adding to the experience and qualifications in your Licensed Practical Nurse skills list:
Education.

To become a Licensed Practical Nurse, you have to complete a certification course from a school that is accredited by the state. These courses may take as few as nine months to no more than two 2 years. Of course, your best option would be to take a Bachelor degree or Associate degree in nursing as we showed in our example of a resume for a Licensed Practical Nurse. With a Bachelor or Associate degree, you can cut down the time it takes to become a Registered Nurse.

Certification/Licensing.

You cannot become a Licensed Practical Nurse until you take and pass a licensing exam from the National Council Licensure Examination for Practical Nurses (NCLEX-PN).This is a computerized exam which includes 85 to 205 test items which the examinee must complete within five hours. If you do not pass the exam, you have to wait 45 to 90 days before being allowed to take it again.

Proficient In Handling Tools.

As an LPN, you will be assisting the doctor and other healthcare professionals when treating patients. You have to adept at handling the various tools needed for the job. The equipment list includes needles, nebulizers and the Spirometer.

Proficient In Computer Programs.

Most of the work as an LPN can be computerized. It will be to your advantage if you are familiar with managing different administrative programs such as MS Office and software for nursing work like MedicWare, Triage and scheduling software.

Ability To Work Under Pressure.

As a Licensed Practical Nurse, you have to be ready to handle any situation that comes up. A patient's vitals may read normal and stable then turn precarious without warning. You should be able to determine the right course of action to address the situation as soon as possible and still have the presence of mind to inform the lead physician overseeing the patient.

Excellent Communication Skills.


In healthcare, clear communication channels are a must. Key information must be relayed to all involved parties as soon as possible. Delays or any instance of miscommunication or misunderstanding can have serious repercussions on the patient's health.
Licensed Practical Nurse Resume Objective
Your Licensed Practical Nurse resume objective should start out with the best attributes that best describe your approach to your profession. It is already assumed that you are certified otherwise you cannot practice. Hospitals, clinics, health agencies want candidates who fit the ideal characteristics of the position.
In our sample resume objective for Licensed Practical Nurse, we identified well-experienced, dedicated and compassionate and validated the attributes with Lauren having more than five years experience in the profession.
As an LPN you deal with patients on a daily basis. You would be talking to people who may have serious, life-threatening illnesses or conditions and helping get through it mentally and emotionally. In addition to the patient, you also have to counsel their families.
It takes a strong person to deal with these types of emotions in order to last long in this type of profession.
Finally we listed her other strong attributes which are relevant to the job of an LPN which are: ability to work with others, excellent interpersonal and communication skills.
Licensed Practical Nurse Resume Forma
t
Experience is an important qualification in the nursing profession. This is why you should use the reverse chronological for your Licensed Practical Nurse resume format.
First you have to arrange the sections of your resume in the right order so that you can emphasize your work experience. Take a look at the way we arranged our sample resume template for Licensed Practical Nurse:
Contact Information

Objective Statement

Skills

Work Experience

Education

Certification

Personal Information
With Work Experience in the middle of your resume, the contents of the preceding sections (Objective Statement and Skills) should set up the information stated in your scope of responsibilities. The sections that come after; Education and Certification, are there to give further validation of your work experience.
When writing content using the reverse chronological, always begin from your most recent experience or accomplishment then work your way back. This makes it easier for the Hiring Manager to determine and assess your current level of competencies.
Entry Level Licensed Practical Nurse Resume
Don't worry if you have an entry level Licensed Practical Nurse resume. Chances are you are not alone. As long as you passed the NCLEX-PN exam and are truly certified, your focus should be to gain advantages over your competitors.
How can you do this?
First, take your time in finding a job. According to the Bureau of Labor Statistics, there will be high demand for LPN's over the next few years. Many countries have an ageing population and the need for proper health care will continue to rise.
So if you want to improve your chances of landing a well-paying job, take a few more certification courses. Among the relevant courses for a career in LPN include gerontology, pharmacology, hospice and palliative care, IV therapy, immunization, dialysis and neonatal education.
You may also consider taking voluntary assignments as an LPN just to add to your Work Experience.  
Licensed Practical Nurse Resume Writing Tips
Before finalizing your application, take a quick review of our Licensed Practical Nurse resume writing tips to make sure you have all the important details down:
Keep It Short And Simple – A career as an LPN is expected to be a stepping stone to becoming a Registered Nurse or Nursing Practitioner. Thus, work experience may not hit 10 years or more. Thus, it would be advisable to keep your resume short and simple. Try to maintain a one-page resume. Focus only on the important information.
Leave Out Irrelevant Information –

Unless your previous employment was related to the job of a Licensed Practical Nurse, leave it out of your resume. At most, you can indicate the type of job, name of employer and the inclusive period but skip on the details. Irrelevant information will just distract the attention of the Hiring Manager.
We are sorry that this post was not useful for you!
Let us improve this post!
Tell us how we can improve this post?