Banquet Server Resume Sample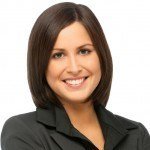 Crystal B. Montanes
Address:             430 W. Hampton Drive, Carson City, NV.
Phone:                (775) 947 6358
Email:                 [email protected]
Current Job:      Grill Stop Burgers and Fries; Carson City, NV.
---
Objective
Physically fit, customer oriented with excellent communication skills seeks to work as Banquet Server for Serendipity Catering and Event Organizers. I have had previous experience working in various capacities in the food retail industry and believe my training will contribute to the success of the events your esteemed company is known for.  
---
Skills
High School graduate.

Close to 2 years experience working in the food retail industry.

Physically fit; as a competitive runner, I have the strength and endurance to work long hours.

Excellent communication skills; I am a great listener and have the ability to articulate the appropriate response to diners.

Multi-skilled; having worked in different areas of a restaurant, I can be assigned to other tasks not usually covered by banquet servers such as mixing drinks and food preparation.

A proven performer in a team environment.

Understands the value of maintaining a clean and sanitary dining area.
---
Work Experience
Service Crew, May 2017 to present
Grill Stop Burgers and Fries; Carson City, NV.
Duties and Responsibilities
Welcomes diners as they enter the restaurant.
Retrieves food from the counter as these are laid out by the back-of-the-house according to the order number.
Checks if all food items on the tray match the list on the receipt.
Serves food orders to customers.
Answers all questions and inquiries from customers.
Buses out table once customers are finished eating.
Makes sure all designated tables are thoroughly cleaned and sanitized.
Keeps dining floor free of food debris and dry from any spilled liquids.
Discusses new promos and menu items with dining customers.
Service Crew, December 2016 to April 2017
Cheesesteaks 'r' Us; Carson City, NV.
Duties and Responsibilities
Took orders from customers waiting in line to speed up the queueing system.
Answered customer questions on menu items and gave recommendations.
Upsold other menu items to bring up average check per customer.
Served food orders to customers.
Cleaned tables with sanitizer.
Swept floor free of food debris and mopped it dry of any spilled liquids.
Relayed customer complaints to Restaurant Manager for prompt attention.
Restaurant Crew, August to October 2016
Rosie's 60's Diner, Carson City, NV.
Duties and Responsibilities
Assigned duties in the kitchen ranging from food prep, fry station and grill.
Assisted bartender in mixing drinks during peak hours.
Conducted quality check on all food orders prior to serving.
Made sure all food prepared by kitchen crew matches customer receipt.
Served food orders to customers.
Performed customer service duties such as answering questions on the menu, party bookings, and complaints.
Handled reservation bookings.
---
Education
High School
Pioneer High School
Carson City, NV
2015 to 2016
---
Personal information
Status: Single
Date of Birth: June 17, 1999
Hobbies include running and Yoga
Banquet Server Resume Skills List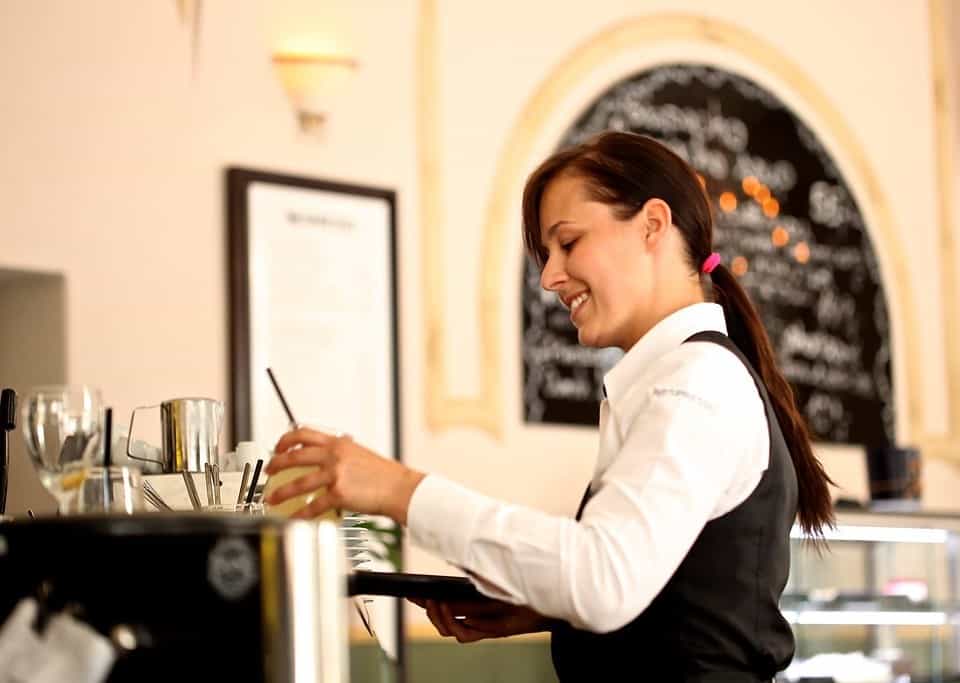 The job of a Banquet Server is physically demanding. In addition to having the frame of mind to be attentive to the needs and concerns of guests, you are constantly on the move. Your Banquet Server skills list must provide evidence that you are mentally and physically capable of managing the assigned tasks.
If the company is catering in a multi-level venue, you could find yourself walking up and down a flight of stairs while carrying 25 pounds of food.
Education.Some companies hire banquet servers who completed only up to high school level of education. If you did not finish high school, at least present your GED score. Proof of higher learning such as an Associate Degree will always be an advantage.
Physical Fitness.As mentioned earlier, this job can be physically challenging. In our example of a resume for a Banquet Server, the candidate Crystal included the information that she is a competitive runner. She also stated in her Personal data that she does Yoga. Event organizers prefer servers who can handle the required workload.
Ability to Multi-Task.Even though the job description states "server" you may be expected to do more than just bring food to diners. You may be asked to clean, host and even help prepare food or drinks if production gets backed up.
Friendly Disposition.Guests come in all shapes, sizes, ages and… attitudes. Not everyone will appreciate your sincerity and hard work. Regardless of how the guest may respond to you, always maintain a friendly and positive disposition.
Ability to Manage Stress.The job of a Banquet Server can be stressful. Unlike a restaurant, you won't be assigned tables to manage. It's every customer for all servers! You might be besieged by new orders, questions, and complaints many of which may come at the same time. Stay cool and you'll do a good job!
Team Oriented Attitude.As a Banquet Server, you share the same interest as the rest of the servers: to keep the floor moving smoothly. You should be ready to cover for the other servers. If someone cannot give the correct response and you do, step in and help out your co-server.
The job of a Banquet Server may not offer a regular schedule. Most of the time, it would be purely contractual or based per catering project.
If you've had experience in food retailers such as in a restaurant, including the skills you developed in your resume. We showed this in our example of a resume for a Banquet Server.
At the very least it will tell the event organizer or the catering company that you have experienced first- hand the frenetic pace of food service.
Banquet Server Resume Objective
The objective statement plays an important role in your application. Use your Banquet Server resume objective to sell your value proposition to the catering company.
Chances are the differences between your skills, qualifications with others are very minimal. Your employment could depend on how you are able to convince the person reading your resume that you are one of the people he or she should consider.
In the Banquet Server resume example, Crystal does not hide the fact that she does not have prior experience in the position. Instead, she highlights her experiences in the food retail business which are still relevant to the job.
By disclosing her lack of experience as a Banquet Server, she gives the impression of honesty and sincerity. The way she composed the skills acquired in the fast-food industry makes them come out as both relevant and transferable.
Banquet Server Resume Format
For your Banquet Server resume format, use the reverse chronological type if you don't have distinct advantages such as higher degree of learning or additional certifications in disciplines related to the job.
The reverse chronological format is easy to read as hiring managers are used to reviewing resumes that are organized this way.
However, if you do have technical skills or proficiencies that will give you a comparative advantage, use the functional resume format instead.
With functional format, the Banquet Server resume template will be re-arranged as follows:
Contact Information
Objective Statement
Skills
Education
Certification
Work Experience
Personal Information
This type of format will greatly help your chances of landing the job especially if there are gaps in your employment history. It will shift attention away from work experience and toward your skills and qualifications.
Entry Level Banquet Server Resume
As you can see our example in this article is that of an entry level Banquet Server resume. This is a job that attracts applicants with little or no experience because most catered events need a lot of servers.
If your background is similar to Crystal's the first thing you should do is review your list of skills and work experience and find out how you can make them work to your advantage.
In Crystal's case, she had her background in the fast-food business. Although the job of a server in a fast-food restaurant is different from that of a Banquet Server, there are some strong similarities and we made sure to include those in the summary of responsibilities:
Welcoming diners
Serving food
Cleaning the area
Responding to questions and inquiries
Addressing customer service issues
Checking the quality of food
Then we also showcased skills that could be transferable to the job of a Banquet Server:
Prepare drinks
Promoting menu specials and the establishment
Upselling
Attended to bookings and reservations
Assist in the kitchen
When you don't have enough experience, take account of what you have then find commonalities. Remember that the resume is your marketing tool. You can sell anything provided you package its selling points really well.
Banquet Server Resume Writing Tips
Organizers and catering companies usually go through several Banquet Server resume when there is an event coming up. The person tasked to review these applications knows there aren't many significant differences so they will simply scan through the content.
Focus on your objective statement. Make sure it will catch their attention by customizing it according to the job description or requirements.
Be as detailed as you possibly can when summarizing your scope of work. This will show the Hiring Manager that you know the job very well and hire you will mean less training time.
Last Updated on June 22, 2021 by Felix Tarcomnicu