Senior Financial Analyst Resume Sample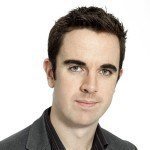 Christopher L. Masterson
Address:        1051 Cosburn Avenue, East York, Toronto, Ontario, Canada
Phone:           (416) 475 6974
Email:            [email protected]
Current Job: Senior Financial Analyst; Innovative Food Concepts Incorporated, Toronto, Ontario,
Canada
---
Objective
CFA Certified and FINRA licensed Senior Financial Analyst with more than 12 years experience providing expert quantitative and qualitative analyses for businesses. I hope to be given the opportunity to share my experience and expertise as the Senior Financial Analyst for McCarthy & Wright Property Developers. I have followed the growth of your company the past 2 years and have taken note of the development trends in the property market. I believe my skills and proficiencies will greatly contribute to the continued success of your company.
---
Skills
CFA Certified Financial Analyst.

FINRA Licensed Financial Analyst.

Master's Degree in Finance, Schulich School of Business.

12+ years as Financial Analyst

Forecasting experience.

Expert data analyst.

Accurate financial reporting.
---
Work Experience
Senior Financial Analyst; 2017 to present
Innovative Food Concepts Incorporated, Toronto, Ontario, Canada
Duties and Responsibilities
Prepares comprehensive financial models complete with accompanying statements, metrics and assumptions.

Analyzes past results in combination with qualitative market analyses as bases for determining future outcomes and revisions in current business modeling and process improvements.

Conducts analyses that identifies, evaluates and communicates trends, outlooks and business results.

Develops and executes business analytics to contribute valuable insights for concept and financial leadership.

In my 5 years with Innovative Food Concepts, my recommendations on establishing a commissary for the company's restaurants, tighter inventory management and food wastage protocols, standardizing production guidelines and outsourcing non-essential functions have resulted in improvement in production and operational costs by 74%.

Establishing a scalable restaurant development timetable that is based on self-sufficiency has increased system wide sales ny 187% and overall profitability by 34%.
Senior Financial Analyst; 2017 to 2015
Anderson & Taylor Manufacturing Corporation, Toronto, Ontario, Canada
Duties and Responsibilities
Performed sensitivity analyses to determine reasonable range of outcomes within variable capital structure scenarios.

Developed tools and systems to efficiently access data and present relevant, usable and concise information to different levels of management.

Utilized data mining techniques to provide quantifiable solutions to business modeling concerns.

Developed, prepared and summarized a variety of ad hoc business and financial analytics on general and administrative spending and ROI analysis.

Implemented a facilities- expansion program that allowed Anderson & Taylor to increase output by capitalizing infrastructure requirements internally rather than depending on loans. The company was able to open up its product line of consumer goods to include toiletries and paper products without compromising cash flows. Profitability averaged 41% on a year-to-year basis.
Financial Analyst; 2017 to 2017
Generation Z Entertainment Concepts, Toronto, Ontario, Canada
Duties and Responsibilities
Prepared, analyzed and summarized results of business to better understand impact of current business model to cash flows, disbursement schedules, planning and executive decision making.

Successfully integrated Adaptive System for general forecasting and reporting.

Assisted in the preparation and presentation of monthly forecast of projected vs. actual outcomes during the company's scheduled Business Review.

Consistently worked on improving processes by introducing systems and tools in support of current business modeling structures.

Created a white paper which convinced the company to shift platforms from carrier-based to smartphone based technology. Decision saved Generation Z more than $300,000 every year in carrier fees and increased subscriber base by 54%.
---
Education
Master's Degree in Finance
Schulich School of Business
Toronto, Ontario, Canada
2015 to 2016
College
Bachelor Degree in Business Management
York University
Toronto, Ontario, Canada
1999 to 2015; GPA 3.7
High School
Cosburn Middle School
East York, Toronto, Ontario, Canada
1995 to 1999; GPA 4.0
Certifications/ Professional License:
CFA Certified Financial Analyst, 2015.
FINRA Licensed Financial Analyst, 2016.
---
Personal information
Status: Married with 2 children
Date of Birth: April 8, 1982
Hobbies include boxing, cycling, painting.
Senior Financial Analyst Resume Skills List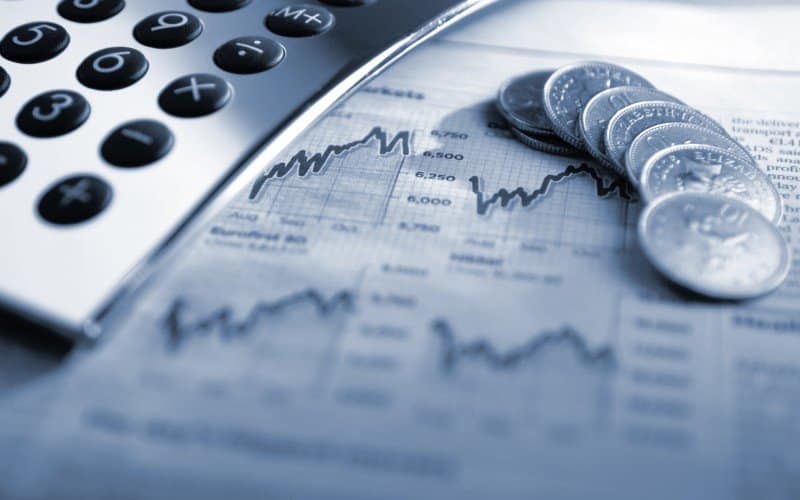 A career as a Senior Financial Analyst can lead to many paths. If successful, you can become the Chief Financial Officer (CFO), be appointed Vice-President of Finance or Director of Finance. But to get chosen your resume should show feature an impressive Senior Financial Analyst skills list.
Education. 

Given the amount of responsibility this position carries, a Bachelor degree may not be enough to land the job. Most companies may prefer candidates who invested in higher education like acquiring a Master's Degree in Finance or in Financial Management.

Certifications/ Licenses. 

Before you can become a Senior Financial Analyst, you must have experience as a Financial Analyst. To become credible, you should strive to be licensed by the Financial Industry Regulatory Agency (FINRA). A prerequisite is experience so most Financial Analysts are sponsored by their employer when getting the license. After four years, you should aim for the Chartered Financial Analyst (CFA) certification which most companies considered a key requirement to become a Senior Financial Analyst.

Analytical and Critical Thinking Skills. 

As a Senior Financial Analyst, you go through numbers to find the root cause of the problem and the bases for courses of action. Having excellent analytical and critical thinking skills helps you make sense of all the figures, numbers and statistics. It is not uncommon to find Senior Financial Analysts with a Bachelor Degree in Mathematics and Statistics.

Strong Communication and Presentation Skills. 

Review our job description for Senior Financial Analyst resume. You are expected to do several presentations to the managers, officers and decision makers of the company. It is your task to be able to explain your summary into language that everyone can understand because they will use your findings as basis for implementing changes or improvements to current processes.
Senior Financial Analyst Resume Objective
If you want to stay ahead of the competition, you must highlight the strongest points of your resume. The best place to shine the spotlight on your strengths is the Senior Financial Analyst resume objective.
Despite the importance of being certified by CFA, not all candidates have one. CFA certification requires the examinee to pass three tests. Even if a candidate is licensed by FINRA, lack of tenure may disqualify him or her from taking the CFA certification test.
This is why in our sample resume objective for Senior Financial Analyst, we started out by stating the fact that Christopher already has CFA certification. If you only have FINRA, use that to begin your objective statement. With a position that is as technical and precise as Senior Financial Analyst, you must establish proof of competence.
A good idea is to show the company that you have serious interest in working for them. In his objective statement, Christopher stated that he has been following the growth of McCarthy & Wright Property Developers the last two years as well as trends in the real estate sector.
Senior Financial Analyst Resume Format
Landing the job means getting your skills and qualifications organized and easily identifiable. Use the reverse chronological for your Senior Financial Analyst resume format.
For our sample template for Senior Financial Analyst resume, we structured the sections as follows:
Contact Information

Objective Statement

Skills

Work Experience

Education

Certifications

Personal Information
The reverse chronological format presents your most recent experience first. This helps the Hiring Manager see where your skill and experience levels are at the period of potential employment.
Entry Level Senior Financial Analyst Resume
So you're a Financial Analyst who believes he or she is ready to take on higher responsibility. How qualified are you? If you have been certified by CFA, then your chances of being hired are higher. You should make sure the job descriptions under Work Experience in your entry level Senior Financial Analyst resume are highly detailed and supported by facts and figures.
There is no doubt that candidates who are not CFA certified will have a more challenging path to the position of Senior Financial Analyst. If the certification is indeed a requirement then take on a more qualitative approach: Tell your story in the objective statement.
You can inform the potential employer that you need 1 or 2 more years before you can qualify for the CFA. Assure the company that if hired, you would prepare for the exam and ensure you would take it during your tenure.
Senior Financial Analyst Resume Writing Tips
You've put in the years as Financial Analyst. Now you believe you are ready to move on to the next level. There is an opening for Senior Financial Analyst in one of the most profitable companies in your watch list. Follow our Senior Financial Analyst resume writing tips and be ready for your next career:
Substantiate Accomplishments with Numbers –

Potential employers would want to know from your resume why they should hire you or why you are the best candidate on the shortlist. Validate your claim to the position by substantiating the accomplishments in your work experience with numbers that prove your capability.

Breakdown Your Scope of Responsibilities –

You can see from the Work Experience section in our example of Senior Financial Analyst resume that Christopher took time to break down the responsibilities he did for his previous employers. The responsibilities covered the basics of Financial Analyst work:

Forecasting, Preparation of Statements, Critical Analysis

and

Providing Recommendations.
Lastly, if you have more than 10 years experience do not be afraid to exceed 1 page. It is understood that your tenure, list of skills and accomplishments deserve multiple pages.
We are sorry that this post was not useful for you!
Let us improve this post!
Tell us how we can improve this post?