Do you believe you can be a role model to a community of students while enforcing the rules and regulations of the campus? If so, you need a Resident Assistant resume that will convince the institution, the social and academic well-being of its students are in good reliable hands. B
ecoming a Resident Assistant is a big plus on your resume especially if you are pursuing a career in higher education or in youth counseling. It also carries perks such as having your own office and in some cases, even a monthly stipend. But more than that the job of an RA carries a huge responsibility in ensuring the lives and careers of young men and women stay on the right track.
If you're not sure of what to put in your application, we've provided you with a Resident Assistant resume sample that will place you ahead of others. Don't overlook the value of a well-crafted resume. It is your first point of contact with the Hiring Manager so it must make a good impression.
Resident Assistant Resume Sample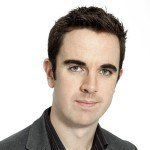 Clifton C. Curtis
Address: 4517 N. Leavitt Street, Wicker Park, Chicago, IL
Phone: (312) 789 9954
Email: [email protected]
Current Job: Resident Assistant; Behar House, University of Chicago.
---
Objective
Experienced, dedicated and outgoing Resident Assistant currently in his third year as a Major in Economics with a grade point average of 3.57. Strong advocate of social support as a prerequisite for attaining academic excellence. Adept in developing academic, peer counselling, team building and leadership initiatives. Possesses great critical thinking and problem-solving skills.
---
Skills
Two years experience as a Resident Assistant.

3rd Year BS Economics Major; 3.57 GPA.

Strong leadership skills.

Critical Thinker.

Effective problem solving skills.

Involved and committed to implementing guidelines and regulations.

Great interpersonal skills.
---
Work Experience
Resident Assistant; 2017 to Present
Behar House; University of Chicago, Chicago, IL.
Duties and Responsibilities
Actively informs all residents of pertinent academic and University information.

Assists in the handling of all emergency situations.

Maintains all care records in accordance to the prescribed policies of the University and audits care records on a weekly basis to ensure accurate information.

Communicates all problems, concerns and issues to residents' family members as required or upon instruction by the University.
Conceptualizes and implements experiences for floor members that are designed to enhance the social, educational, community and personal development of residents.
Resident Assistant; 2016 to 2017
Rogers House; University of Chicago, Chicago, IL.
Duties and Responsibilities
Received and processed requests for maintenance repairs and other needs from hall residents.

Assessed the physical and tenable conditions of rooms prior to and after occupancy; prepared and filed appropriate forms with the immediate supervisor in a timely manner.

Distributed information and directives on residence life, housing and dining services to all residents.

Assisted as needed in special events where residence life, housing and dining services may be called in for support such as for homecoming events.

Related well to people of all ethnic, racial, cultural and religious backgrounds; encouraged better understanding of cultural diversity and individual preferences within residential premises.
---
Education
College:
3rd Year- BS Economics
University of Chicago
Chicago, IL
2015 to Present
High School:
Chicago Waldorf School
Chicago, IL
2017 to 2015
---
Personal information
Status: Single
Date of Birth: July 17, 1998
Hobbies include basketball, soccer and website design.
Resident Assistant Resume Skills List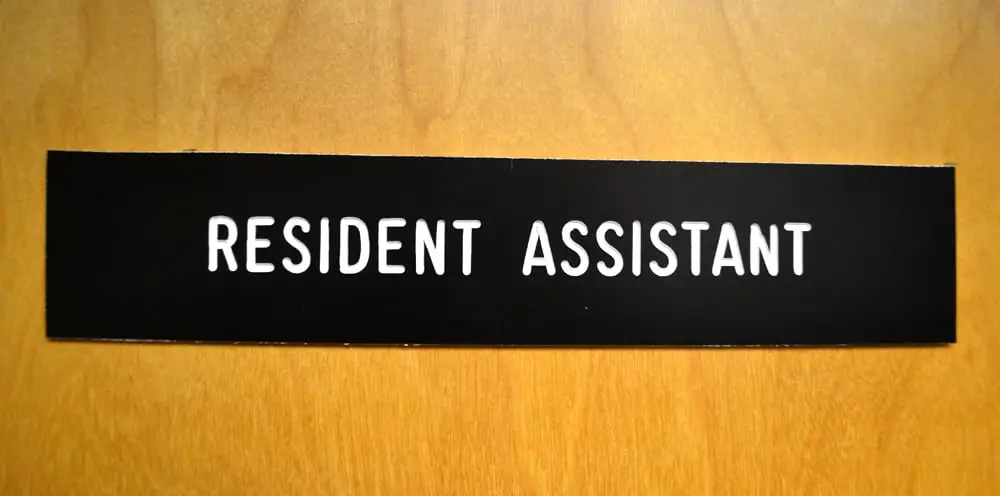 The Resident Assistant is responsible for providing support and assistance to undergraduates who are staying in campus housing. They will look to you for guidance and advice on how to make their stay as pleasant and stress-free as possible. Does your Resident Assistant skills list qualify you to become a campus role model?
Education.

For most colleges, they require all Resident Assistant candidates to have at least 40 earned undergraduate credits for your chosen major.

That is why you may have noticed in the sample job description for Resident Assistant resume, the applicant Clifton, became an RA when he was in his second year.Some colleges may also require a minimum grade point average for their Resident Assistants. Another requirement may be for the applicant to have stayed in the campus housing for at least 1 year.This is understandable as the college would want its RA to have an idea of how life is living inside the campus. The experience will help you relate better with other residents.
Staying Proactive With The Community.

As the Resident Assistant, one of your chief roles is to foster a sense of community within the housing premises. The school will ask you to develop programs and events that will help students bridge differences among each other.

Examples of these programs are monthly student orientation programs, weekly socials, open forum or town hall type meeting where differences or issues can be addressed within a formal setting.
Disciplined.

College life can be an adventure and oftentimes these can lead to misdeeds that can lead to trouble within the housing premises.

As the RA you have to be 100% familiar with campus housing rules and regulations and accurately cite provisions that have been violated.Most importantly, you should be able to lay down the law and implement penalties if warranted.
Problem Solving Skills.

Undergraduates will depend on the RA for advice and consultation. This is especially true if you are already in your third or fourth year of college.

Students will come to you with a plethora of problems ranging from academic concerns to relationships and you should be ready and capable of doling out the best courses of action.Thus, being a good listener is likewise important to be able to provide the appropriate answers to questions.
Good Mediating Skills.

Despite your best efforts, conflict may be inevitable within the campus housing. Be prepared to wear your adjudicator's hat and mediate between opposing parties.

The objective is to come up with a solution that is mutually acceptable to both parties and will resolve the source of the conflict. You may also find yourself dealing with depressed students, alcoholics, drug dependents and those with eating disorders.Are you prepared to be perceived as the "Bad Guy"? Remember, you are there to implement the law and preserve the peace inside the residence.
Resident Assistant Resume Objective
The best Resident Assistant resume objective is one that tells the school that you are the ideal person for the job. How do you do this?
Keep your objective statement simple and straight to the point. Review the job post and note down the qualifications for the position and see if you fit the description.
In our sample resume objective for Resident Assistant we started out with 3 strong attributes which may have been identified in the job post: experienced, dedicated and outgoing.
Then we confirmed that Clifton has the requisite qualifications: 3rd year in college and a grade point average of 3.57. If the minimum GPA is lower, Clifton could be far ahead of the other applicants.
Lastly, define your value proposition which answers the question, "What do you bring to the job?" In this case, Clifton can bring his skills for developing social programs, student counseling, critical thinking and problem solving abilities.
Resident Assistant Resume Format
Experience is very important for this position. But because you need to meet certain requirements, you should use the combination for your Resident Assistant resume format.
The first thing you have to do is to organize your content. In our sample format for Resident Assistant resume, we arranged the sections as follows:
Contact Information

Objective Statement

Skills

Education

Work Experience

Personal Information
We placed Education before Work Experience to let the person reviewing the resume know that Clifton is already in third year college and has completed the necessary units to qualify for the position of Resident Assistant.
You should also state this fact when composing your objective statement as well as include it as part of your Skills.
Entry Level Resident Assistant Resume
Do you have an entry level Resident Assistant resume? Worry not because there are others who also want to become RA's.
As we mentioned earlier, becoming a Resident Assistant will further boost your resume when you apply for a job after college. It shows you have a sense of responsibility, problem solving skills and strong leadership qualities.
The most important thing is to show in your resume that you qualified for the position at least in terms of prerequisites. This means having completed the minimum number of units, desired GPA and required tenure at the residence.
If you don't have experience as an RA, look back into your past and pinpoint instances when you assumed roles similar to that of a Resident Assistant. For example:
Did you perform youth counseling work?

Have you ever organized events or social gatherings?

Do you have experience in conflict resolution?

Did you ever assume a position of authority?

Were you part of student council?
You can cite these instances as part of your work experience.
Resident Assistant Resume Writing Tips
How well you organize and present your application will give the school an idea if you are qualified for the position or not. Read through our Resident Assistant resume writing tips to be sure your application is rock solid:
Check For Grammatical And Spelling Errors –

You will be asked to prepare reports, issue memos and residential circulars. It will look bad on you and the school if your composition has glaring errors in grammar and spelling. Use a grammar and spell-checker or have a trusted friend review it after you have gone over it multiple times.

Be Detailed In Your Scope Of Work –

Every residence has its own set of regulations. But the more experienced you are the better the chances of getting hired. Differentiate your experiences as an RA. Don't submit the same set of responsibilities from one year to the next. Show the school that they can count on you for every situation.
Related Resume Samples