Patient Care Technician Resume Sample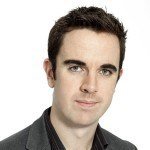 Saul I. Gomez

Address:            9417 Broadland Avenue, Duarte, Los Angeles, CA
Phone:                (626) 507-5698
Email:                  [email protected]
Current job:    Patient Care Technician; Reynoso Medical Clinic, Duarte, Los Angeles, CA
---
Objective
Certified Patient Care Technician with more than 5 year experience providing top-level patient care and assistance to doctors and nurses is seeking a career as a PCT in Covenant Medical Center. I have the perfect disposition to work with patients; dedicated, committed, and passionate about healthcare.
---
Skills
National Healthcare Association (NHA) Certified Patient Care Technician

5+ years experience in healthcare

Ability to operate various medical equipment

Detail-oriented; closely monitors condition of patient

Interpersonal skills; establishes good rapport with patients

Excellent communication; good listener, clearly articulates observations to doctors and nurses

Physically fit; ability to work for several hours non-stop
---
Work Experience
Patient Care Technician, 2016 to Present
Reynoso Medical Clinic; Duarte, Los Angeles, CA.
Duties and Responsibilities
Provides patient care as directed by the Registered Nurse and Physician which include tasks such as feeding, administration of medicines, applications of medical procedures, bathing, transporting to another location, and hygiene.

Endeavors to maintain a safe and clean environment that is conducive to patient health, recovery, and safety. Related tasks include running safety checks, performing janitorial work, changing bed sheets and pillow covers, sanitizing and cleaning equipment, and properly disposing of trash receptacles.

Distributes supplies and equipment needed to fast-track patient recovery.

Provides needed nursing core responsibilities such as taking blood glucose levels, measuring and recording body weight, tracking vital signs, and collecting specimens.

Provides observations and accurate feedback as required by the Physician and RN on the changes in the patient's status.
Patient Care Technician, 2017 to 2016
Duarte Community Medical Center; Duarte, Los Angeles, CA
Duties and Responsibilities
Worked closely with RN; provided assistance as requested, required and instructed for the purpose of helping patients prepare for the medical procedure and to support recovery protocols.

Accurately monitored, tracked, and recorded patient vital signs.

Assisted patients in getting to and from the bathroom.

Carried out required patient duties such as daily feedings, bathing, and administration of prescribed medicines.

Maintained a clean and sanitized environment for patients, doctors, and nurses.
Patient Care Technician, 2016 – 2017
Mother of Perpetual Help Hospital – Maternity Ward; Duarte, Los Angeles, CA
Duties and Responsibilities
Provided assistance to nurses and doctors attending to mothers scheduled to give birth.

Carried out medical procedures such as taking blood pressure, blood glucose levels, and checks for viruses and infections.

Regularly monitored and recorded patient's conditions.

Assisted mothers in bathing, feeding, and when moving around for exercise.

Administered required medications to patients.

Provided observations and feedback to doctors and RN regarding a patient's condition.
---
Education
North-West Community College
Associate Degree, Medical Technology
West Covina, CA
2017 to 2016
Duarte High School
High School Diploma
Duarte, CA
2016 to 2017
---
Certifications/ Professional License:
National Healthcare Association (NHA) Certified Patient Care Technician, 2015
Personal information
Single

Date of Birth – 27 June 1991

Hobbies include Yoga, weight-training, and swimming.
Patient Care Technician Skills List
A Patient Care Technician is often mistaken for a Medical Assistant. Your Patient Care Technician skills list share similarities. For example, assisting patients, nurses, and doctors. The difference between a PCT and an MA is that you don't manage administrative tasks. Your focus is on the patient.
It's possible some employers may ask you to do administrative tasks. These tasks include filing, preparing reports, and answering phones. Nothing wrong with that. However, make it clear that as a PCT your time is best dedicated to the patient. There are other ways to help the doctor and the RN.
What skills should appear in your PCT resume?
Education.

A college degree is a plus. However, it is not a must. A high school diploma will do. To qualify for the job, you must take up a certification course for PCT's.Some agencies, companies, and community colleges offer this course. It may take 2 years to complete. You can also take up advanced training.There are healthcare institutes and learning centers that provide this. It will cover 120 hours of instruction. The bottom-line is you should be trained in PCT work before applying for any job.

Certification.

Read the job post. Find out if certification is required. Most companies don't require certification. Like a college degree, certification is a big plus.In our sample resume for PCT, Saul is certified by the NHA. What are the advantages?First, certification validates your qualification. Second, it shows you are serious about your career. Certification courses are not cheap. It will entail a big expense.

Attentive.

As the job title states, you have to take care of your patients. You should be attentive to their needs. The best PCT's regularly monitor the health of their patients.Some of them could be in bad shape. Some have restricted movement. You have to help them walk. You will have to bathe them and assist in the toilet. Regular feedings are important. Patients have to take their medicines on time.

Interpersonal Skills.

You will be dealing with different people. They will have different attitudes. Some of the patients will be the elderly. You have to be "patient" with the patients.Staying in the hospital is not a pleasant experience. For sure, they would rather be somewhere else. You should make them feel comfortable. Likewise, help them overcome fears and concerns.

Excellent Communication.

Doctors and nurses may ask your opinion. You should be well-versed with the patient's records. Once you have analyzed the condition, articulate it clearly.Doctors will depend on your knowledge to make sure nothing has been overlooked. Communication is important when you have to make a status report to the Doctor. For example, in the event of an emergency. The doctor would want details. The information must be relayed clearly.
Patient Care Technician Resume Objective
Your Patient Care Technician resume objective is important. If written properly, it will give the recruiter a glimpse of your personality. The first rule is to write it in your own voice.
The second rule is to read the job post. The resume objective should state if you have the job requirements. Finally, highlight your strengths.
In our sample resume objective for Patient Care Technician, we started off with a key strength. Being certified will be a plus. It does not matter if the job post stated it or not. Tenure is next. For most jobs, 2 years is considered a good experience. 5 years would be excellent for PCT work. It implies maturity and wisdom.
Don't forget to sum up your 3 best attributes. This is very important! Recruiters want to know who you are. Your attributes will give an indication of your approach to the job.
Patient Care Technician Resume Format
Use the chronological for your Patient Care Technician resume format. This is true even if you are certified. Experience is very important. Recruiters will know what you can do at the time of the job posting.
The chronological is also a favorite of recruiters. It makes the resume easier to read and follow. The contents are more organized. Simply start out with your most current experience then work your way back.
As for the arrangement, take a look at our sample template for PCT resume:
Contact Information
Objective Statement
Skills
Work Experience
Education
Certification
Personal Information
This arrangement allows the other sections of the resume to support work experience. You can also place "Certification" after "Skills".
Entry Level Patient Care Technician Resume
It is perfectly fine if you have an entry-level Patient Care Technician resume. The job is in high demand. As the population continues to age, doctors will need more PCTs.
That said, apply for jobs where experience is not a requirement. These types of jobs will have fewer obstacles to entry. It will come down to your skill level and education.
If you did volunteer work, highlight it in your resume. The same goes for apprenticeships. Some schools require On-the-Job Training. If you did OJT, include the details in your entry-level resume.
Patient Care Technician Resume Writing Tips
Just because demand for PCT is estimated to rise 9% every year does not mean you should not take your resume seriously. It is still a competition. You might lose your dream job to someone who read our Patient Care Technician resume writing tips:
Keep It Short – The requirements for the job should be clear-cut. No need to add details that are not necessary. Stick with the key requirements. Don't give the recruiter more work.
Show a Balanced Resume – It's great to have the technical skills for the job. However, that's not all of it. Having the right soft skills or attributes is also important. In fact, some recruiters may place more value on your soft skills.