Phlebotomist Resume Sample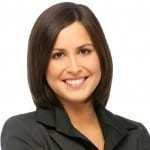 Angela L. Wakefield    
Address:         343 Oceanside Valley, Los Angeles, CA
Phone:            (213) 588-6327
Email:              [email protected]    
Current job:  Phlebotomy Technician II, Oak Heights Hospital, Los Angeles, CA
---
Objective
A highly accurate CPDH licensed Phlebotomist Technician II with 4+ years of experience in performing blood sample testing and collection procedures, seeks an opportunity to be a part of Zenith Biotech medical team. Dedicated to provide excellent service to patients using a compassionate and caring approach.  
---
Skills
Certified Phlebotomy Technician II

Associate of Science Degree; Medical Assistant Specialist, Key College

Competent in venipuncture, finger stick, heel stick and arterial blood gas puncture blood collection methods.

Knowledgeable on centrifugation and aliquoting procedures

Well versed in medical terminology

Highly adept in multitasking

Outstanding communication skills

Energetic and works with a positive mindset
American Red Cross Certification on Pediatric and Adult CPR and First Aid

Proficient in MS Office and Excel
---
Work Experience
Phlebotomist Technician II, 2015 to Present
Oak Heights Hospital, Los Angeles, CA
Duties and Responsibilities
Collects blood samples from newborn to senior inpatients and outpatients using venipuncture, finger stick, heel stick and arterial blood gas puncture methods.

Performs blood extraction as per lab procedure with least bruising to patient.

Organizes patients' specimens and records

Reviews lab test orders and clarifies questionable entries with physicians, pathologists and nurses.

Performs bleeding time tests

Maintains cleanliness of work area

Provides detailed bi-monthly data for Quality Assurance monitoring and Performance Improvement indicators
Phlebotomy Technician, 2017-2015
Johnson's Biotech, San Diego, CA
Duties and Responsibilities
Collected blood samples from young children to senior patients through venipuncture, finger stick, or heel stick.

Extracted blood specimens in accordance to lab guidelines and procedures with minimal bruising to patients

Filed and updated patients' records and lab test orders in department's Database.

Labeled vials accurately and forwarded them to laboratory for tests

Processed blood samples by centrifugation and aliquoting procedure.

Maintained cleanliness and order of working area
Phlebotomy Technician, 2015-2016
Star Laboratories, San Diego, CA
Duties and Responsibilities
Drew blood from patients and blood donors

Evaluated patients' readiness and capacity to withstand procedure

Oriented patients and responded to queries on blood-drawing procedure

Performed basic point of care testing Ex. blood sugar levels

Prepared blood, urine and other specimens for lab tests

Verified patient's and donor's identities

Maintained and monitored inventory medical equipment such as needles, test tubes and blood vials
---
Education
Key College
Associate of Science Degree in Medical Assistant Specialist
2016 to Present
California Institute of Medical Science
Phlebotomy Certification Program CPT-2, 2016
Phlebotomy Certification Training Program CPT-1 2015
High School:
St Mary's School
Los Angeles, CA 2017 to 2015
High School Diploma, GPA 3.6
---
Certifications
California Department of Public Health (CPDH) Phlebotomy Technician II

California Department of Public Health (CPDH) Phlebotomy Technician I

American Red Cross Adult and Pediatric CPR and First Aid

MS Office and Excel – Learning Tree Online Training
---
Personal information
Married

Date of birth 12/19/1993

Hobbies include playing the piano, reading, running and Yoga.
Resume Writing Tips for Phlebotomists Job Positions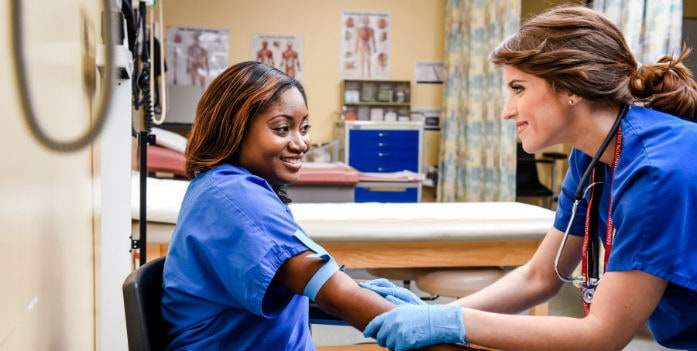 If you want your resume to come out strong, you have to balance your technical and soft skills. Phlebotomy is not all about mastery of blood extraction procedures.  You must also be capable of establishing good rapport with patients and other medical professionals. When you write your key strengths, take into consideration the job description for the position you are eyeing. This way you will not miss out on skills that will certainly qualify you for the job.
Keep in mind that the hiring managers go thru a lot of resumes.  Make an effort to let your resume shine and standout.  Word it properly.  Use action words to fortify your skills and experience. In our Phlebotomist Resume Sample, Angela used the following words to give the reader a good idea on what she can contribute to their company.
Performs

Collects

Records

Organizes

Maintains

Provides

Extracted

Processed

Verified
Be detailed and informative when you write down your work experience.  List down all the responsibilities assigned to you in ascending order.  Begin with most recent and end with your first work experience. Angela, from our resume template, specified Phlebotomy techniques and lab testing procedures that she performed to prove that she has mastered the necessary skills. Hiring managers want to see how well you are acquainted with your job.  
What to Write in a Phlebotomist Resume Objective
Having a straightforward Phlebotomist resume objective will help you get the ball rolling in the right direction. Be clear on your key strengths, desired position and intention, so the hiring personnel will be motivated to review your resume thoroughly. The goal here is to catch the reader's attention by claiming that you are an ideal candidate for the position.  
Before you write your objective statement, go over the job requirements and qualifications posted by the employer.  This way, it is easier to highlight the traits, details and skills you must include to substantiate your claim. In the resume example we gave above, the applicant Angela immediately stated her license as a CPDH Phlebotomist Technician and indicated her level of experience.
By stating her certification, she puts the Hiring Manager in a more comfortable, more assured place. It will place her application ahead of others who may not be licensed. Angela also confirms her objective which is to join Zenith Biotech.
Avoid using generic phrases like "Searching for an opportunity to be better" because it lacks substance. The hiring manager will be turned off and lose interest.  Lastly, be truthful and realistic.  If your resume objective sounds too good to be true, it will go straight to rejects' folder.  
What to Write in a Phlebotomist Resume Skills Section
The Hiring managers want to see specific details that will support your entries in the Skills section.  Write relevant information only.  You do not need to write anything that is not tied to the position you are applying for.  
Educational Attainment;

 in the Phlebotomy field, recruiters focus more on the applicant's work experience, continuing education and certifications.  List the basic facts regarding your educational background. Begin with your highest educational attainment. Include honors, citations and GPA. Continuing education is required for renewing Phlebotomist license.  If you are currently enrolled, add this data to your resume.

Certification;

you need to undergo training programs and be certified to be able to work. In our Phlebotomist Resume Sample, Angela works in California where one should have a CDPH license in order to practice. She included detailed information on the training programs she underwent to acquire certifications and license.  

Additional Skills;

write skills that are relevant to the job you are applying for.  Computer literacy is not directly related to Phlebotomy but companies target applicants who can crossover to administrative tasks.  Be specific with the software that you are proficient at.  Are you bilingual?  Indicate the languages you speak to earn plus points.

Associations;

if you belong to any association related to your practice, provide brief information on your membership.   This will further increase your chances of getting the job because it proves that you are well informed on the current policies and developments in the field of phlebotomy.

Administrative Skills;

Phlebotomists' duties are not limited to drawing blood. Most employers add office related work to the list of responsibilities in their job ads.  Take your cue from there and list your administrative skills that match their specific requirements.  
One of the administrative skills Angela highlighted is her ability to multi-task.  She substantiated this skill with her experience in maintaining patients' records, organizing lab equipment and managing laboratory inventory records.
People Skills;

these skills refer to your traits that enable you to foster good relations with others. Patients respond better to phlebotomists with good personalities and excellent communication skills. This job also requires innate ability to empathize with patients and show compassion. It is important to highlight your people skills in your resume to win the hiring manager's approval.
Phlebotomist Job Seeking Tips
Phlebotomists are in great demand as city states are trying to cope up with the public's need for more healthcare facilities. There is an abundance of job opportunities waiting for you in hospitals, diagnostic laboratories, blood donor centers and other healthcare institutions.    
You can look for job opportunities thru the following avenues:
Classified Ads –

Check your local newspaper for ads posted by hospitals, medical centers and blood banks.

Cold Call –

Contact your nearby hospitals and medical centers and inquire if there are opening for Phlebotomists.

Online Job Platforms –

Scout for listing on job board sites such as

Monster

,

SimplyHired

,

Phlebotek

,

USARecruit.net

or

Indeed.com

. Hospitals and healthcare facilities frequently use these sites to look for talent.

Social Media – This is an effective job search tool. You can ask for referrals or inquire about job openings from your contacts. Hiring managers incorporate social media in the selection process now. Create a strong

LinkedIn

profile and enhance your presence by being active in Social Media.  Before you go on a job hunt, clean your social media accounts of inappropriate contents.