A Pharmacist plays an important role in patient healthcare. Doctors rely on you to carry out their prescriptions accurately to ensure effective treatment and avoid adverse drug interactions. Patients seek your assistance so they can understand their medications better.
Pharmacists make their jobs look easy but truth is, this job is not for the fainthearted. There is no room for error in this field. If you are looking to be hired, you need to present an eye-catching Pharmacist resume that shows how you can be an invaluable asset to the institution. We have prepared a Pharmacist resume sample that will help you land a slot in hospitals or retail drugstores.
As a Pharmacist, you are tasked to fill doctor's prescriptions, mix and compound drugs, respond to patients' queries on medications, give advice on how to take prescribed drugs and monitor administration of drugs of in-house patients. Before you fill a prescription, you will have to double check all the entries to make sure that the medicines prescribed will not lead to adverse reactions with other drugs the patient is taking. In some cases, you would have to coordinate with the
Doctor to confirm the selection of drugs or recommend changes. It is not only your pharmaceutical expertise that companies will beam on. They will keep an eye on skills and traits that will enable you to manage an array of tasks seamlessly.
Pharmacist Resume Sample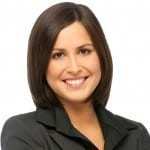 Jennifer S. Williams
Address: 4126 Cornelia Way, Sacramento, CA
Phone: (916) 540-6327
Email: [email protected]
Current job: Hospital Pharmacist, Oakwood Hospital, Sacramento CA
---
Objective
A Pharmacist with more than 10 years of work experience, high level of accuracy, excellent communication and management skills seeks an opportunity to apply my skills and advanced knowledge to the Pharmaceutical Department Head position at South Ridge Hospital.
---
Skills
10+ years work experience as a Pharmacist

Doctor of Pharmacy Degree (PharmD)

Passed, North American Pharmacist Licensure Exam (NAPLEX)

Passed, California Pharmacy Jurisprudence Exam (CPJE)

Member, California Pharmacist Association

Member, American Society of Health-System Pharmacists

Good work ethics

Strong communication skills

High level of accuracy

Systematic

Excellent interpersonal skills

Compassionate

Meticulous

Patient
Additional Skills:
Awarded with Certification on Pharmacy Based Immunization

Received Certification on Basic Cardiac Life Support

Database Management

MS Office
---
Work Experience
Hospital Pharmacist, 2016 to Present
Oakwood Hospital, Sacramento CA
Duties and Responsibilities
Screens prescriptions to make sure there are no errors.

Advices patients on the appropriate dosage and the best way to take their medications.

Informs patients on proper storage of medicines after they are discharged.

Counsels patients on foods and drugs to avoid while taking prescribed medications.

Joins ward rounds to be oriented with patients' drug histories.

Coordinates with other medical professionals when patients have adverse reactions to prescribed medications.

Orient patients' relatives, community pharmacists and GPs on treatments.

Organize storage and handling of medicines.

Mentors pharmacy technicians and entry level staff.

Respond to queries about medicines from healthcare professionals in the hospital and patients.

Updates Doctors and other healthcare providers about new medications and drug treatment procedures.

Provides reports on inventory and expenditures of the Pharmacy.

Supervises the preparation of sterile medications.
Retail Pharmacist, 2015 to 2015
Johnson's Express Pharmacy, Sacramento CA
Duties and Responsibilities
Dispensed medicines after confirming the accuracy of prescription.

Supervised the preparation of medicines which are not available commercially.

Improvised system to improve accuracy of filling prescriptions.

Kept a specialized drugs registry for inventory control and legal compliance.

Created a system to speed up communication with prescribing Doctors.

Counseled and guided patients on how to treat minor illnesses.

Handled needle and syringe exchange.

Facilitated preparation and delivery of prescribed medicines to patients.

Supervised new support staff and trained pharmacy technicians.

Updated the Database management system used in the store.

Updated colleagues with the latest in pharmacy practice, new drugs and their uses

Assisted in recruitment and training of staff.

Handled purchasing of medicines and regulation of stock inventory.

Participated in meetings with medical representatives.
Pharmacist, 2015 – 2015
Walgreens Pharmacy, Sacramento, CA
Duties and Responsibilities
Dispensed prescriptions.

Confirmed dosage, formulation and brand of medications with prescribing Doctors.

Checked patients' medical records when they came for prescription refills.

Was assigned to inform patients on how to take their medicines properly and warned them on foods and drugs that can adversely react to their prescribed medications.

Assisted in recording and monitoring stock inventory.

Prepared medications that are not ready made by pharmaceutical companies.

Updated patients' files and other medical records of the pharmacy.

Performed other administrative tasks when needed.

Supervised training of student interns.
---
Education
College:
University of Southern California
Doctor of Pharmacy (PharmD)
High School:
El Camino School
High School Diploma 1996-2015
---
Courses
Certified; American Council on Exercise (ACE)
Certified; International Sports Science Association (ISSA)
Certified, National Strength and Conditioning Association (NCSA)
Certified; Kettle Bell Instructor
Certified; Sport Rehabilitation
Certified; First Aid
---
Personal information
Married with 2 children

Date of birth 01/08/82

Hobbies include playing the piano, reading and volleyball.
Resume Writing Tips for Pharmacists
The range of responsibilities of Pharmacists is very broad. Other than acquiring the required licenses to practice, you have to be able to showcase an impressive list of qualifications in order for you to become one of the priority candidates and qualify for the job. In our Pharmacist resume sample our example was a certification on Pharmacy based immunization will give you an edge over other applicants.
Make sure to include certifications of achievements on additional training. The medical field continues to advance and institutions look for people who are up-to-date with changes in the practice of Pharmacy. Add other skills which are not related to your field but can contribute to better work performance. These information will make you stand out and will come in handy during salary negotiation.
Pharmacists are required to have top level accuracy so as not to put lives at risk. They should give the right drug, dosage and formulation all the time. Having exceptional communication skills is a must, so they can relate well with other healthcare professionals and patients. HR personnel deem these traits necessary so add them to your strengths.
When it comes to work experience, indicate all of your important contributions to the establishments you worked at as we did in our Pharmacist resume sample. This will leave hiring managers intrigued and prompt them to interview you. When you write your resume, apply the same level of meticulousness you exert at work. This way, you will be able to impress and earn approval.
What to Write in a Pharmacist Resume Objective
Your Pharmacist resume objective should state your level of experience, notable achievements and key strengths. The content must be able to convey a good impression so the hiring manager would want to continue reading your resume. It is also important to include attributes that are sought after in your field. Top of the list would be accuracy, customer service and good communication skills.
Keep your objective concise as you will expound on your qualifications and work experience in the body of your resume. Vague statements will only confuse the reader so be direct to the point. For example, stating that you are seeking a challenging career is an open ended statement that will not affect the reader favorably.
Some people feel that using an objective statement is already passé. Do not dismiss its significance just yet because if it is properly written, it would help your resume go thru the proper channels. Use one when you are applying for your first job, eyeing a specific position or changing career paths.
What to Write in a Pharmacist Resume Skills Section
The skills section is considered the clincher. If the content fails to deliver the desired outcome, the hiring manager will not include your resume on top candidates file.
Educational Attainment;

completing a degree in Pharmacy is necessary. Continuing education is also required for you to be able to renew your license to practice. List the highest degree first. You may opt to include your high school background and your GPA.

Certification;

career advancement in the Pharmaceutical industry is possible if you undergo trainings sponsored by accredited Pharmacy associations and get certified. Certifications are proofs that you have taken the initiative to improve your skills and keep your pharmaceutical know how up to date.

Additional Skills;

the scope of work of Pharmacists have grown over the years. Companies are looking for people who can go beyond dispensing prescriptions. Are you computer literate? It would help to indicate skills in areas unrelated to Pharmacy but necessary to perform tasks better.

Associations;

are you a member of any association or organization of Pharmacists? It is important to name all the organizations you are signed up with. Membership in accredited Pharmaceutical associations is a plus factor because it indicates that you are aligned with established values, guidelines and best practices in the industry.

Administrative Skills;

working in a retail drugstore or hospital pharmacy requires you to handle administrative tasks. Maintaining stock inventory records or training pharmacy technicians should be listed down as well. This will imply how capable you are in handling multitude of tasks and will surely get the nod of approval from the hiring personnel.

People Skills;

your job requires you to coordinate with other health professionals and interact with many patients. When reviewing resumes, hiring managers look for soft skills. Indicate your communication skills, ability to collaborate with others, flexibility and passion for learning. Give them the heads up so you will earn a chance to be interviewed and assessed.
Pharmacist Job Seeking Tips
The first thing you should do is to complete the requirements you need to practice. Afterward, review State regulations regarding the practice of Pharmacy to ensure your eligibility. Get organized before you start you job hunt.
You can look for job opportunities thru the following avenues:
Classified Ads –

Check your local newspaper for ads posted by hospitals, groceries and retail drugstores looking for Pharmacists.

Online Job Search Engines –

Visit popular online job board sites such as

Monster,

RxCareerCenter

,

Indeed.com

,

PharmacyWeek

or

CareerBuilder

to

Associations

– State and national associations of Pharmacists are gateways to professional developments and networking. Ask for referrals from other members so you can keep tabs on job openings.

Social Media –

Use Social Media to connect with former classmates or coworkers. Ask for referrals or inquire about job openings they may know. Networking can open doors of opportunities so reach out to your friends and contacts.
It only takes a few seconds for the recruiter to decide if your resume is worth a closer look or not, so make sure it is written well.
Related Resume Samples