Nothing represents manual work than the job of a Warehouse Associate. If you have a knack for moving, lifting and stacking packages and crates, be ready to present a Warehouse Associate resume that shows you are physically able to handle the job and operate heavy machinery.
Warehouses will always need good, dependable and hardworking warehouse associates. They do all the heavy lifting and makes sure the production or operation team has all the stocks they need to produce output for the company. But it's not easy to get a warehouse job. Companies look for specific skills, abilities and attributes in a candidate.
If you are qualified, we have the perfect Warehouse Associate resume sample to highlight your skills and abilities. In addition to the template we have prepared, take the time to read through the following sections which will tell you how to approach key areas in your resume:
Warehouse Associate Skills List
Warehouse Associate Resume Objective
Warehouse Associate Resume Format
Entry Level Warehouse Associate Resume
Warehouse Associate Resume Writing Tips
Warehouse Associate Resume Sample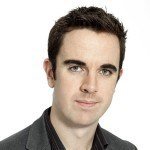 Lorenzo T. Marquez
Address:         1504 Brookeview Road, Columbia, SC.
Phone:            (803) 447 8964
Email:             [email protected]
Current Job: Warehouse Associate; National Republic Distributing Company, Columbia, SC.
---
Objective
Warehouse Associate with 10 years experience seeks position with McClure Food Processing Corporation. I am highly proficient in handling vacuum mixers, deboning machines, blast freezers and food processing procedures for preserved meats. I am also experience in operating software programs for inventory management such as Magaya WMS, NetSuite and Latitude WMS.
---
Skills
10 years experience as Warehouse Associate.

Proficient in handling a variety of power tools and heavy machinery.

Proficient with MS Office, Magaya WMS, NetSuite and Latitude WMS.

Bilingual; Native Spanish speaker, fluent in written and spoken English.

Physically fit.

Proven team player.

Highly organized and efficient performer.
---
Work Experience
Warehouse Associate; 2013 to Present
Gillman and Sons Manufacturing and Distribution Company; Columbia, SC.
Responsibilities:
Manages company's inventory system, maintains slots and updates information in the computerized inventory system.
Receives stocks and supplies; tasked to rotate items and schedule shipping of merchandise to various distribution channels throughout the city of Columbia.
Operates, maintains and troubleshoots the following pieces of equipment: Cherry Pickers, Forklifts, Slipsheets. Clamp Pickers and Electric Floorjacks.
Physically hand stacks packages containing expensive products such as imported wines and spirits to a specific location or delivery vehicle.
Performs cleaning and maintenance duties as specified by company's guidelines and OSHA regulations.
Warehouse Associate; 2010 to 2013
THG Processed Meats LLC; Columbia, SC.
Responsibilities:
Received stocks of varieties of meat such as beef, pork, chicken including varieties; recorded and updated records in the company's inventory control system.
The prepared production schedule for beef and pork products for restaurant and industrial clients.
Operated bone extractor, vacuum mixer, including special mixes and seasonings to prepare proprietary blends specified by each client.
Operated blast freezers and patty scoring machines.
Assisted in the fabrication of specialized equipment needed for the preparation of products.
Warehouse Associate; 2007 to 2010
Tesco International, Columbia, SC.
Responsibilities:
Performed verification of products that were purchased by Tesco and uploaded order receipts unto the computer system.
Regularly conducted quality assurance checks and inspections.
Organized received materials and segregated backorders into their proper warehouse storage locations.
Prepared bills of lading and express receipts.
Cleaned warehouse work area, truck and parking areas and ensured safety guidelines were in place.
---
Education
High School:
Eau Claire High School
Columbia, SC
1999 to 2003
---
Personal information
Status: Single
Date of Birth: October 17, 1986
Hobbies include cooking and guitar.
Warehouse Associate Resume Skills List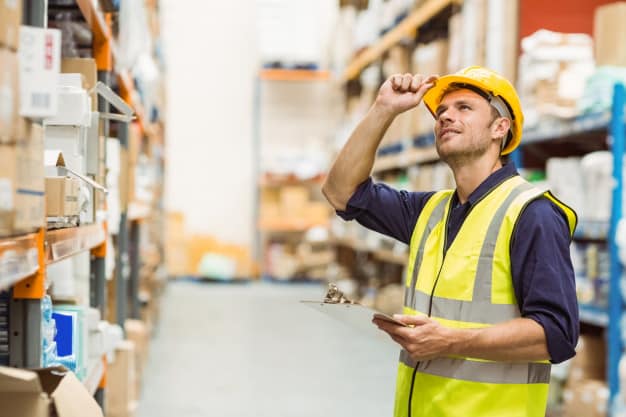 What qualifications should appear in your Warehouse Associate skills list? The job of a Warehouse Associate requires a mix of physical effort, the ability to handle various tools and equipment and the mental acuity to solve problems that may arise on the job.
Do you have these skills in your Warehouse Associate resume?
Education.

Most companies will accept a candidate with a high school diploma or the GED equivalent. After all, learning will be done on-the-job. Will companies prefer applicants with higher education?

It would depend on the position being offered. There are some jobs that may require more formal training and understanding of fundamental concepts in warehousing work or logistics.
Certifications.

If you did not complete high school, your best option would be to bump up your credentials by taking certification courses in disciplines that are related to Warehouse Associate work.

These courses may cover logistics management, inventory control, basic accounting principles and computer skills.
Physically Fit.

The job of a Warehouse Associate requires some heavy lifting of objects and packages. It's not always with the help of machinery. Sometimes going manual is the only way to do the job.

You should be physically fit to handle the lifting aspects of warehouse work. There are days when you might be on your feet for hours. Before applying for the job, make sure you can pass a standard physical exam administered by your doctor.
Administrative Skills.

But it's not all physical work. You will also do some paperwork as a Warehouse Associate. The company might ask you to prepare and file certain reports.

Other administrative skills you should possess include answering phones, responding to messages/emails, managing your work calendar and following workflows established by management.
Ability to Work with a Team.

The warehouse is managed by people of different competencies, functions and skill levels. Each job is integrated within a system that has been designed to maximize productivity.

In order to ensure efficiency, you have to learn how to work with other people within the organization. You should also respond well to receiving instructions from a supervisor.
Warehouse Associate Resume Objective
Start out your Warehouse Associate resume objective with your level of experience. Companies place a premium experience and tenure when it comes to warehouse work because you are handling expensive equipment and moving valuable packages.
This is what we did in our sample resume objective for Warehouse Associate. 10 years is fantastic tenure for warehousing work. The potential employer will be more comfortable entrusting expensive equipment and the safety of the packages to you than to someone with lesser tenure. Who knows? Your tenure might qualify you for Warehouse Manager position!
Finally, give the Hiring Manager a quick rundown of your skills and abilities. Although this will be discussed in the Skills and Work Experience section, it would be advisable to disclose your qualifications as early as the objective statement so you can be assured that it will be read.
The objective statement appears in the top third on your resume. Most, if not all hiring managers, are sure to go over it. The sooner you can entice or catch the attention of the person reviewing your resume the better your chances of landing the job interview.
Warehouse Associate Resume Format
The best way to highlight your experience would be to use the reverse chronological for your Warehouse Associate resume format. Besides you don't have to take any certifications or special licensing exams to become a Warehouse Associate. The focus of the prospective employer will be on your work experience.
Take note of how we arranged the sections in our sample resume template for Warehouse Associate:
Contact Information

Objective Statement

Skills

Work Experience

Education

Personal Information
By placing work experience in the middle section of your resume, you can support it with the information you provide in the objective statement and strengths section.
When writing your work experience and educational attainment using the reverse chronological format, always begin with your current or most recent accomplishment or tenure. This will help the Hiring Manager spot and assess your current level of qualifications faster.
Entry Level Warehouse Associate Resume
You will have to focus on your skills, abilities, related competencies and transferable experiences if you have an entry level Warehouse Associate resume.
Then you have to switch from the reverse chronological to the functional format which will rearrange our template for a Warehouse sample resume in the following manner:
Contact Information

Objective Statement

Skills

Education

Work Experience

Personal Information
The functional format will place more emphasis on your skills and abilities rather than work experience. But you have to make sure you have the required training or background to support the functional format.
If not, then consider taking up certification courses first or look for apprenticeship programs that offer on-the-job training in warehouses before applying for the job.
Warehouse Associate Resume Writing Tips
Take the time to read through our Warehouse Associate resume writing tips to make sure your application is on point:
Don't Submit a Generic Resume –

Nothing turns off a recruiter than coming across a resume that looks similar to the one submitted by another applicant. Put time and effort in preparing your resume. Make sure its contents are customized specifically to the needs identified by the employer in the job ad.

Showcase Your Skills –

In warehousing, especially in the manufacturing industry, high level skills are important. Even if you did the same type of work from one employer to another, the application might be different. Showcase your skills by differentiating they type of work you did.
A resume doesn't have to be perfect to get results. What is important is that all the necessary information is stated so you can get the interest of the recruiter. If you're not sure how to go about it, you can simply go back and review our Warehouse Associate resume sample.
If this Warehouse Associate resume example wasn't sufficient for you, you are free to review some other samples and templates from our site. Browse to some related resumes below and find your inspiration.
Logistics and Supply Resume Examples
Maintenance & Repairing Resume Examples
Besides the resumes listed above, we recommend going through the following resume writing and job seeking tips:
Felix is the job search, resume writer expert and founder of ResumeOK. He started the company in 2011 with the mindset that everyone deserves a chance to get a good job and with the goal of helping people write great resumes. Since then, he inspired thousands of people with the
resume samples
and advice written, for more than 300 different job positions.
Felix's work has been appreciated and shared on many well known online publications such as:
BusinessInsider
,
FoxNews
,
SmartRecruiters
,
Business.com
,
Huffpost
,
ZipRecruiter
,
SnagAJob
and many others.
Felix has extensive experience in human resources, recruitment and online business development. On ResumeOK, he uses his 10+ years of experience in the recruitment industry to provide step by step instructions on how to write solid resumes that will catch the attention of the recruiter.
Over the years, Felix has been responsible for reviewing resumes and conducting job interviews, for his own startups and also for other companies. After going through tens of thousands of resumes, he has learned what makes a resume stand out from the crowd and what are the most common mistakes people make. All the experience and knowledge gained over the years are being used in making ResumeOK the go-to place for finding great resume samples, job interview advice and resume writing tips.
Get in touch with him by email at
[email protected]
or by using the
contact page
.
Latest posts by Felix Tarcomnicu (see all)