Production Worker Resume Sample
Contact Information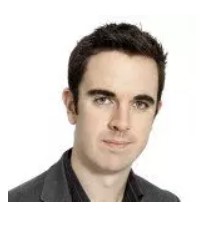 Name: Johnson A. Bradley
Address: 4155 Forest Creek, Ann Arbor, MI.
Phone: (734) 998 7745
Email: [email protected]
Current Job: Production Worker; Stanley and Sons Warehouse, Ann Arbor, MI
Objective Statement
Hard-working, dedicated, and physically-fit with 3 years of experience as a Production Worker seeks to join your hardworking team at Triton Meats. I hope to use my time as a Production Worker as a stepping stone to a career with your company.
Strengths/Special Skills
Experience in handling computer-integrated automated systems.

Experience in managing inventory. 

Ability to follow processes and instruction strictly

Willingness to work long hours including holidays

Good communication skills.
Work Experience
Production Worker – July 2019 to Present
Stanley and Sons Warehouse; Ann Arbor,  MI
Responsibilities:
Check the production schedule for the day.

Review the delivery schedule and prepare the warehouse to receive all raw materials.

Inspect the quality of the materials delivered to the warehouse.

Prepare all the necessary paperwork.

Identify sub-standard materials; notify the Purchasing Department for the return of items.

Prepare for work in the production line by changing to company-mandated wear.

Follow production standards strictly while keeping track of target output for the day.

Maintain a clean and sanitary work area.

Prepare all the necessary paperwork such as inventory report, wastage report, and total goods produced before ending the work shift. 
Production Worker – March 2017 to June 2019
Ramirez Manufacturing Corporation; Ann Arbor, MI.
Responsibilities
Review the list of items that will be produced for the day.

Check the quality and working order of all the component parts before assembling units.

Keep track of defective parts, prepare the necessary report, and inform the supervisor on duty.

Provide assistance to any person on the production line who is having trouble with his area of responsibility.

Run tests on the working condition of the unit before turning over to the next stage.
Education
High School
Pioneer High School
Ann Arbor, MI
2004 to 2008
How To Write A Good Production Worker Resume
Think of your resume as the assembly line in a factory. The sum of the whole may be greater than its parts but in a resume, the sections must support one another. Here are valuable tips on how to write a good Production Worker resume.
Use the Reverse-Chronological Format
The reverse-chronological format is popular with job seekers and recruiters. It is considered the standard format but works best for job applicants who have good work experience. 
Recruiters prefer the reverse-chronological because it is easy to follow and assess the present level of qualification of the candidate. 
With this format, the sections of your resume will be arranged as follows:
Contact Information

Objective Statement

Strengths

Work Experience

Education
Come Up With Well-Detailed Job Descriptions
In a later section, we will teach you how to write the duties and responsibilities of your Production Worker work experience section. 
It is worth mentioning this early that is is very important to write well-detailed descriptions of the duties and responsibilities you handled as a Production Manager. 
How you present your job description will tell the recruiter if you were valuable in the production line.
Write a Compelling Objective Statement
"Why do you want to work as a Production Worker for our company?"
For a blue-collar job, the answer may seem obvious. Surprise the recruiter by sharing your story. 
Perhaps you've been a follower of the company or a patron of its products. It might be your long-term goal to become a manager of the company one day and view the job of a Production Worker as step one of your way up the ladder.
Share your story with the recruiter but be truthful and sincere about it.
Check for Errors
Even as an entry-level position, don't take your Production Worker resume lightly. It is the first point of contact with the employer. Create a good first impression by making sure there aren't any spelling and grammar mistakes.
These types of errors are forgivable but unforgettable. It shows the recruiter you are not focused and committed to giving your best. And if you're sloppy with your resume, you might exhibit the same attitude at the assembly line. 
Include a Personal Information Section
The Personal Information section is not seen as an important part of the resume. However, if done properly, it could help you land the job.
Working in the production line can be tiring and exhausting. Companies may be looking for candidates who are physically fit. 
If you regularly exercise or participate competitively in a sport, share this detail with the recruiter by adding a Personal Information section. 
Production Worker Skills List
Your Production Worker skills list should provide a rundown of qualifications and abilities that are relevant to the job you are applying for. Write down your skillset. This includes both technical or hard skills and soft skills – the personality attributes that best describe your approach to the job.
Review the Job Ad
The job ad will always include a list of the skills required for the position. Take note of what these skills are and cross-reference with the breakdown of your skillset. 
In your resume, highlight the skills that meet the job requirement. For example, if the employer prefers a candidate who can operate heavy machinery, indicate this in the "Strengths" section. And if you have a certificate for operating heavy machinery, create a separate section entitled "Certifications".
Put Extra Emphasis on Your Soft Skills
The differences in proficiency in specific hard skills between candidates may be quite negligible. As a Production Worker, for the most part, you will strictly follow a process. The job can be mechanical or by-the-numbers. 
For this reason, the recruiter may be focusing a bit more on soft skills. 
What soft skills are sought after as a Production Worker?
Ability to work long hours

A person who is willing to put in extra hours on the weekends or holidays

Highly focused; an impressive level of concentration

Team-oriented

Understands the importance of effective time management

Good communication skills
Physically Fit
We touched on the importance of being physically fit in the previous section. You don't have to be Mr. Universe or Captain Marvel to become a reliable Production Worker.
In addition to including a Personal Information section to share the physical activities that you get into, share some examples of your fitness level in the work experience section.
For example, if you worked in the warehouse, you can share the information that you used to load 50-pound packages on the delivery truck.
Mention Special Skills
Can you speak a foreign language? Are you familiar with inventory management software programs? Do you have experience managing administrative tasks?
These are special skills that are usually not part of the job requirement list but nonetheless attract attention when working inside a warehouse.                                                                                                                                                         
Production Worker Duties And Responsibilities In The Work Experience Section
The duties and responsibilities of the Production Worker will vary from industry to industry. Don't take the Work Experience section lightly. Spend time writing your work experience with the objective of making yours stand out from the rest.
Present Your Work Experience Section in Reverse-Chronological Order
Start off with your current or most recent job then work backward to your earliest work experience as a Production Worker. The reverse-chronological order makes it easy for the recruiter to see where you are in terms of your qualifications. 
Describe Your Duties and Responsibilities in Chronological Order
What's a day like in the life of a Production Worker? Take the recruiter to a typical day at work and in the production line. 
To be effective, describe your duties and responsibilities in chronological order. By doing so, it shows the recruiter that you know the job by heart.
Here's an example of a list of duties and responsibilities that is presented in chronological order:
Participate in pre-shift meetings

Review new procedures; run through the process with the production team

Check the quality and level of safety of the uniforms; ensure all safety and hygienic standards are met

Keep track of the targeted volume or total production output for the day

Maintain a clean and sanitary working environment

Provide assistance to other team members as necessary

Review the end-of-day inventory in my designated area

Prepare all the necessary reports – total items produced, wastages, and new materials procured

Attend post-shift meetings
Give Details
Did you use specific equipment such as machinery or handheld tools? Are you assigned to operate proprietary software programs? Are you given responsibilities that are outside the usual scope of work of a Production Worker?
These are key details that will differentiate your work experience section from everyone else. Make sure they are included in your description of your duties and responsibilities.
Share Awards You've Won or Citations You've Received
Proof of performance can be validated by the awards and citations you've won. These aren't just pieces of paper or a desktop paperweight. It shows the company values your contributions to the success of the company.
Include them in your work experience section to create more distance from the other candidates.
Entry Level Production Worker Resume
For many industries, a Production Worker is an entry-level position. Don't worry if you have an entry-level Production Worker resume. For sure you won't be the only one.
The objective is to stand out from everyone else.
1. Emphasize Your Relevant Skills and Abilities – Review the job ad and pinpoint the requirements that you can comply with. Put these relevant skills and abilities front and center on your resume.
2. Maximize the Objective Statement – Tell the recruiter why you want to become a Production Worker. Is your purpose to build a career in the industry or are you working to support your family? Whatever it is, a recruiter cannot resist a good and compelling story.
3. Use the Functional Format – If you don't have enough work experience, shine the spotlight on your technical skills that are relevant to the position. The objective is to shift attention away from your lack of work experience. 
4. Include Voluntary Work – Voluntary work may be unpaid work but it still provides a venue for gaining practical work experience. 
If the offers are hard to come by, shift your strategy, and apply specifically to Production Worker jobs that are posted for those without work experience. Your chances of getting considered for the position will be higher.
We are sorry that this post was not useful for you!
Let us improve this post!
Tell us how we can improve this post?