Machinist Resume Sample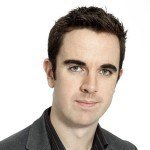 Gordon S. Randal
Address:   290 Adam Drive, Pittsburgh, PA
Phone:      (412) 843 8741
Email:       [email protected] 
Current Job:   Machinist; Prime Builders Industrial Equipment, Pittsburgh, PA
---
Objective
NIMS Certified Machinist hopes to join Allied Metals Equipment Fabricators as its new Machinist. I have more than 8 years experience as a Machinist; handling various CNC tools such as lathes and milling machines. I am highly proficient with standard Machinist software programs like AutoCad Mechanical, SolidWorks, and Inventor. My key attributes; being detail-oriented, precise, and solutions-driven, make me right-fit for the job.
---
Skills
NIMS Certified Machinist

8+ years experience as a Machinist; expert in handling CNC tools

2 years experience working in a foreign country; Dubai, as a Machinist

Proficient in AutoCAD Mechanical, SolidWorks, and Inventor software programs

Successfully completed 4-year Machinist apprenticeship program at Lincoln Tech

Detail-Oriented; meticulous approach to work

Focused on delivering precise results

Driven to produce the best solutions
---
Work Experience
Machinist; 2017 to Present
Prime Builders Industrial Equipment, Pittsburgh, PA
Duties and Responsibilities
Operate, handle and manages machine parts according to specifications using CNC tools such as lathes and milling machines.

Determines and evaluates dimensions and specific tolerances of completed work by reviewing blueprints, drawings, and sample parts.

Creates a dimensional layout on all machined parts in order to confirm adherence to prints and other routing instructions.

Tasked to operate more specific Machinist tools for precision measuring including dial and vernier calipers, ID MICS, depth and ball mics.

Performs a variety of related tasks such as loading and touching off tooling that is applicable to program, identifying different surface finishes, and deburring and stamping parts according to specifications.
Machinist; 2015 to 2017
DNZ Construction and Development Corporation; Dubai, UAE
Duties and Responsibilities
Aligned and secured holding fixtures, cutting tools, jaw attachments, accessories, and materials as needed by the machines.

Kept track and monitored the feed and speed of machines during the process; observed gauges, dials, and other indicators to ensure proper operation of machines.

Tasked to consistently maintain a clean and orderly work area; regularly emptied waste container, used oil, swept chips, and replaced broken pallets.

Read job cards and determined product to be produced; observe proper instructions and specifications, carried out precise machining time and required quantities.

Strictly adhered and observed protocols on Personal Protective Equipment (PPE) and other safety rules/requirements for machining guards, lifting techniques, and prevention of falls and accidents.
Machinist; 2013 to 2015
Meachum and Rand Steel Fabricators Inc., Pittsburgh, PA
Duties and Responsibilities
Operated designated Machinist tools such as lathes and mills including applicable setup without guidance or supervision.

Assisted Level 1 Machinists to set up equipment in order to reduce risks of non-conformance and spindle downtime.

Trained and oriented Level 1 Machinists in order to keep them productive and improve upon their skills on tasks such as loading parts, loading programs, operating controls, setting offsets, advanced edits, deburring and inspection of parts.

Carried out repairs to products that fell under non-conformance.

Consulted with programming, engineering, and supervisory teams to ensure that new programs and machinery will perform properly.
---
Education
Lincoln Technical Institute
Pittsburgh, PA.
CNC Machine and Manufacturing Technology Certificate Program
2016 to 2017
High School:
Pittsburgh Science and Technology Academy
Pittsburgh, PA
2015 to 2016
---
Personal information
Status: Single
Date of Birth: 27 July 1987
Hobbies include CrossFit, football, and ping-pong
License/ Certifications:
Certified Machinist – National Institute of Metalworking Skills (NIMS), 2015
Machinist Skills List
You can't be a Machinist without proper training. At the very least, you should have On-The-Job Training or OJT. Handling tools require knowledge and experience. You can't wing this job. Your Machinist skills list must highlight the right tools of the trade.
Education. A high school degree will be fine. If not, a GED score will suffice. What is important is getting into an apprenticeship program. These are 2 to 4 year courses. In our sample resume for Machinist, Gordon completed a 4-year course at Lincoln Tech. This is in addition to OJT. The 4-year course will prepare you for the NIMS exam.
Certification. Want to improve your chances of getting hired? Take the NIMS exam. It will get you certified as a Machinist. Companies prioritize certified Machinists. Certification validates your skills. NIMS includes written and practical tests.
On-The-Job Training. What you lack in education, you can make up for in OJT. Find work as an apprentice. There are companies that offer apprentice programs. Learn how to handle machines with experts. Practical knowledge is valuable.
Computer Knowledge. Likewise, you should be proficient with computers. Programs such as AutoCAD are used by Machinists. Try to learn a few more. Companies may use different software. Being familiar with running programs is important. The company may have their own proprietary software.
Detail- Oriented. This job demands precision. Mistakes can be costly. Machinists constantly review specs. You can't take chances. In our sample job description for Machinist resume, reviews are always done. Gordon always evaluates his work. He consults with experts. You have to reduce risks by being detail-oriented.
Machinist Resume Objective
Your Machinist resume objective should be concise. Companies know what they want. Read the job post to be sure. However, start out with your strongest point.
In our sample resume objective for Machinist, it is Gordon's NIMS certification. This will set him apart from those who are not certified. Companies that pay well will require certification.
Next, highlight your experience. Nothing says "expert" better than tenure. It shows you have logged in the years handling tools. Companies feel more assured hiring Machinists with tenure. List your other skills. This includes software programs you know very well.
Finally, give the company an idea of who you are. List your 3 defining attributes. These are the traits that best describe your approach to the job.
Machinist Resume Format
If you have good tenure, use the chronological. This is ideal for your Machinist resume format. It will highlight your experience. At the same time, it will show what you can do now. This is what the recruiter wants to know.
When writing your experience, start out with your most recent one. Choose 5 to 8 tasks you did. Make sure these are relevant to the job post. Then, cite your previous experiences as a Machinist.
Review our sample resume format for Machinist. Follow this setup:
Contact Information
Objective Statement
Skills
Work Experience
Education
Certification
Personal Information
You can also place "Certification" after "Skills". This will put more focus on your NIMS Machinist certification.
Entry Level Machinist Resume
Keep your head up if you have an entry level Machinist resume. You can still get hired. Here are a few things that should show in your resume:
Training. This job requires formal skills training. Highlight your training in the resume. Finishing an apprenticeship program is very important.
OJT. Some recruiters may consider this as experience. State the company you did OJT for. Include details such as the type of work and machines handled.
Certifications. Other than NIMS, did you get certified with other tools? If so, add these details in your resume.
Lastly, shift to the functional format. This will shift focus toward skills. Here is how our resume sample for Machinist will be re-arranged:
Contact Information
Objective Statement
Skills
Certification
Education
Work Experience
Personal Information
Machinist Resume Writing Tips
Like your job, don't be careless. Read our Machinist resume writing tips to be confident.
Be Specific – What tools did you handle? How were these used? What were your tasks? Don't scrimp on the details. Let the recruiter know you are very familiar with the job.
Differentiate Your Skills – Machinists don't just handle tools. They review manuals and prepare reports. They also teach others. Don't just focus on one skill set. Showcase the entire package.
Make It an Easy Read – Sure it's technical work. However, it doesn't mean your resume should read technical either. Recruiters don't spend a lot of time on resumes. It will be to your benefit if your resume is an easy read.
We are sorry that this post was not useful for you!
Let us improve this post!
Tell us how we can improve this post?