Machine Operator Resume Sample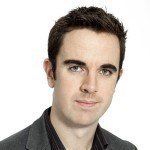 Samuel G. Smith

Address:            156 Princeton St., New Jersey
Phone:                (609) 555-898
Email:                  [email protected]
Current job:      CNC Machine Operator, Ultra Techlink Industries, New Jersey
---
Objective
Hardworking and committed Certified CNC Machine Operator with 6 years of experience and a Mastercam certificate, seeks to join the prestigious Hanako Motors, Japan as an Automotive Machine Technician.
---
Skills
Certified CNC Machine Operator.

Proficient in CAD (Computer Aided Drafting) and CAM (Computer Aided Manufacturing) software—Autodesk CAM solutions, Fusion 360, AutoCAD and Inventor.

Passed National Institute for Metalworking Skills (NIMS) Exams.

Completed Mastercam Software Training Program – Mill 2D and 3D, FBM, WCS, Lathe, Solids, Wire and 4 axis/5axis.

Meticulous and proven troubleshooter.

Eager to learn the latest innovations in Machine and Manufacturing Technology.

Bilingual (English and Nihongo).

First Aid/CPR/AED Certified.
Certifications:
CNC Machine Tool Operator Certificate obtained from Lincoln Tech, 2017.

Certificate of Achievement on Mastercam training program acquired from cam Instructor.

First Aid, CPR and AED Certificate obtained from American Red Cross, 2016.
---
Work Experience
CNC Machine Operator, 2015 to Present
Ultra Tech Industries, New Jersey
Duties and Responsibilities
Designs and adjusts equipment controls to set cutting speeds, depths, and feed rates according to work specifications.

Inputs proper measurements for machining based on blueprints and job orders.

Checks the progress of the machining process and makes all necessary adjustments when it is underperforming.

Maintains and troubleshoots machines before and after the procedure.

Programs the machine in accordance with work specifications.

Monitors the quality of bits and replaces them when worn out.

Recalibrates the machine when a new series of cuts are ordered.
CNC Machine Operator, 2015 to 2017
Zenith Industrial Corp, New Jersey
Duties and Responsibilities
Planned machining process based on blueprints, engineering plans, orthographic drawings and job orders.

Entered instructions including zero and reference points into mills and lathes programming.

Setup registers, offsets and conditional switches of all tools required in the machining process.

Installed and adjusted three and four-jaw chucks, tools, attachments, bushings, cams, gears, stock pushers, and stops.

Confirmed settings by checking measurements of positions and first-run part.

Checked sample workpieces to ensure they meet international standards.
Drill Press Operator Apprentice, 2016
Magnum Industries, New Jersey
Duties and Responsibilities
Operated or tended drilling machines to drill, bore, ream, mill, or countersink metal or plastic work parts.

Measured dimensions of drilled workpieces to ensure they meet specifications.

Lifted workpieces with hoist, position and secured them on the machine table.

Reviewed machining instructions and blueprints to determine machine setup, sequences of procedures and tooling requirements.

Set up machine controls to meet cutting and drilling specifications.
---
Education
CamInstructor Online Training Program
Mastercam Training Course
2016 to 2017
Lincoln Technical Institute, Mahwah, NJ
CNC Machine and Manufacturing Technology Certificate Program
2013 to 2015
High School:
Elizabeth High School
High School Diploma
Elizabeth, NJ
2014-2015; GPA 3.6
---
Personal information
Status: 

Single

Date of Birth:  11/13/1990

Hobbies include Robotics, Photography and playing guitar.
Machine Operator Resume Sample 2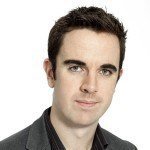 Adam B. Smith
Address:        345 Valley Drive, Fresno, CA
Phone:           (559) 9876543
Email:             [email protected]
Current Job: Machine Operator, Nutri Pak Inc.
---
Objective
A hardworking Machine Operator with 7 years of experience calibrating, operating, monitoring, and troubleshooting high speed production packaging equipment seeks to join DBM Corp. as a Senior Machine Operator.
---
Skills
National Institute of Metalworking Skills (NIMS) CNC Machine Operator certification.

Proficient in Computer Aided Manufacturing (CAM).

Ability to work in a fast-paced, high-speed environment and long shifts.

Effective communication skills.

Detail oriented.

Efficient multitasker.

Team player.

Commercial Driver's License.
---
Work Experience
Machine Operator, 2017 to present
Nutri Pak Inc., Fresno, CA
Duties and Responsibilities
Oversees the maintenance of machines to prevent breakdowns and ensure that production equipment is always in good running condition.

Trains new hires on proper handling of equipment, quality standards, and packaging procedures.

Process packaging materials according to work order specifications and performs quality checks to ensure that finished products meet customer's standards.

Programs and sets up machines for production run and changeovers.

Prepares paperwork – dump logs, chemical logs, blade inspection sheets and line staffing reports.
Machine Operator- Production, 2015 to 2017
Sklein Industries, Atlanta, GA
Duties and Responsibilities
Assembled and disassembled assigned machine parts of different functions and sizes.

Troubleshoot and performed necessary adjustments or equipment repairs to ensure production quality and timeline are met.

Prepared all the required reports such as daily production reports, rejects, efficiency sheets, waste reports and weight sheets.

Measured parts with precision tools in order to make sure certain parts meet predetermined quality and cosmetic standards.

Consistent in hitting production quotas and passing product quality control tests.
Machine Operator- Production, 2016 to 2017
Sphere Global Industries, Saint Paul, MN
Duties and Responsibilities
Performed minor repairs and preventive machine maintenance such as oiling, adjusting and cleaning.

Maintained, cleaned and organized assigned assembly station.

Operated machine efficiently with strict adherence to Fly Regret guidelines.

Conducted daily inspections of machine and production materials to ensure zero defects.

Coordinated with team members, supervisor and support teams to ensure consistency in product quality and work efficiency.
---
Education
Computer Numerical Control (CNC) Machine Operator Training Program Endorsed by NIMS
Amatrol Tech College
Jeffersonville, Indiana
2015 to 2016
Machine Operator Certificate Program- Right Skills Now for Manufacturing
St Paul College
Saint Paul, MN
2015 to 2016
High School
Century High School
Rochester, MN
2017 to 2015; GPA 3.7
---
Personal information
Status: Single
Date of Birth: December 11, 1989
Hobbies include model building, playing drums, and hiking.
Machine Operator Resume Skills List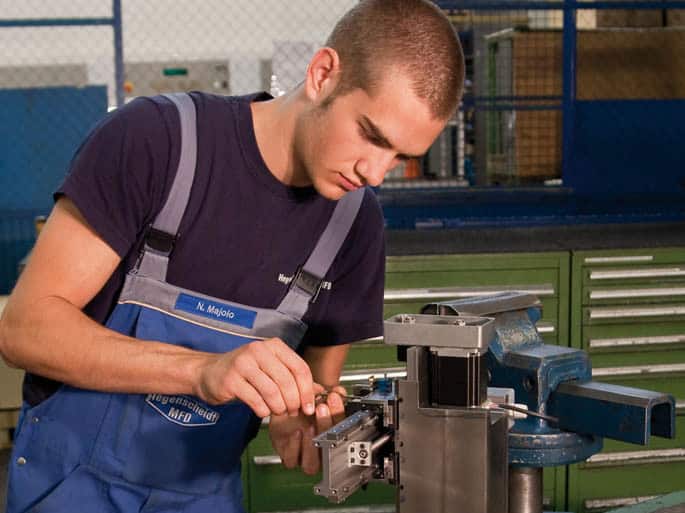 When it comes to jobs that are highly technical in scope and nature, the battle could be won or lost in the list of qualifications. Before putting them on paper, prepare a summary of your Machine Operator skills for the resume and identify which ones are critical for the position.
It pays to scrutinize the job post with a fine tooth and comb. Companies are looking for specific skills for a machine operators. Trust us when we say they will look for these skills right away. Always think in terms of relevance.
In the sample resume for Machine Operator that we prepared, you can see that the candidate, Samuel, highlighted his certification as CNC Machine Operator and proficiency in CAD/CAM software in the "Skills" and "Certifications" sections right away. Why? Take a look at the job post that caught his eye:
CNC Machine Operator
An opportunity exists to join Hanako Motors, Osaka, Japan.
We are seeking a hardworking and committed individual to join our automotive technician team. You will be responsible for operating a CNC machine, ensuring component quality, and doing various ad hoc tasks as instructed by Production Manager.
Knowledge of CAD/CAM software would give you a good foundation to be successful in this job.
Hiring managers have a clear idea of who they want for this job and what skills they should offer. This is why you should always tailor-fit your qualifications to the company's requirements.
Educational Attainment.  

A High School diploma can qualify an applicant for this job. However, someone backed with experience and training will have a better chance of getting hired.  
Career advancement is open to those who have acquired continuing education programs so include relevant details in this section. Educational Background information should be placed on Work Experience and list your highest attainment first. The minimum educational requirement is a high school diploma. Certificate programs will be considered a bonus but not necessarily required. It would be advantageous for entry-level applicants to undergo formal training prior to application. This way they will know how to operate computer-controlled machine tools, lathes, drills, and milling machines, blueprint reading, general manufacturing processes, and basic production manual machining skills.
Certification

: Currently, the manufacturing industry relies on CNC (Computer Numeric Control) machines, so machine operators who are knowledgeable in CAD (Computer Aided Drafting) and CAM (Computer Aided Manufacturing) software will have better prospects for a career in the industry.  Obtaining certificates from special training programs will give you a competitive edge because it will show future employers that you have been trained formally to handle and operate machines. The type of certification that you may acquire will depend on the industry you wish to be employed in. You can see in our sample job description for Machine Operator resume that the candidate Adam, has been certified. You can opt to get a Machine Operator Certificate, Computer Numerical Control (CNC) Certificate, or Precision Sheet Metal Operator (PSMO) Certificate.
Certifications also prove that you are determined to keep up with the latest developments in manufacturing technology.  Include your Training Program Certificates in the "Skills" sections in order to boost your qualifications.
Additional Skills

:  These are skills that may not have direct relevance to the job but can be of use in the conduct of work.  As a Machine Operator, this would include driving skills, First Aid training, and fluency in foreign languages.  Write your additional skills below job-specific skills.

Associations

:  Information on your Professional Associations membership should be included in the Skills section and write it below your additional skills.  
Although this data is not required by employers it would be good to include it in your resume as it reflects your keen interest in industry trends.
Administrative Skills

:  Employers often specify the administrative skills they require from applicants. When you outline your responsibilities in the work experience section, show how you applied these skills at work.  This will give the hiring manager a better visual.

People Skills

:  Balance your technical and soft skills so the Hiring manager won't think you are as automated as the machines you operate.  Employers prefer people who can interact well with others and establish good relations with co-workers.

Effective Communication Skills.

 A machine operator cannot function alone due to production line requirements. The ability to communicate well with others is highly necessary since work revolves around an environment where teamwork is important.

Problem-Solving Skills.

 Machines get overworked too and when they do you must be able to troubleshoot and act on it immediately.

When you work in the manufacturing industry, you are expected to meet deadlines and quotas regardless of problems that may arise during production.  A good machine operator has the ability to get the machine up and running in a timely manner so as not to adversely affect the production process.
Attention to Detail. There is little room for error because the production flow and quality of the product will be at stake. One must be good in eyeing defects before and during operation to prevent costly damages.  It is also the duty of the machine operator to ensure that not a single detail in the blueprints, schematics, and manuals will be overlooked.

Physical Stamina and Strength.

Most employers indicate in their job posts that they look for machine operators who are capable of handling heavy equipment and working on their feet while using tools to perform repetitive actions for long hours.  

This is a physically demanding job and employers expect that you are capable of working in a fast-paced environment.
Machine Operator Resume Objective
Trying to land a job that is high in demand is like fishing in a large ocean populated with fishing vessels but with very few fish. You need good bait to catch the fish. And if you want to lure the recruiter, look at the bait we set up for the Machine Operator objective for the resume.
When you write your resume objective, think of how you can catch the reader's interest. It all starts by identifying the strengths that match the demands of the job post.
Go back to the previous section and review the job post from Hanako Motors. Our candidate Samuel noted the need for someone who has the following soft skills: hardworking and committed. He also identified the specific hard skills: the ability to operate a CNC machine and knowledge of CAD/CAM software.
Samuel made sure to have these skills at the forefront of his resume objective:
"Hardworking and committed Certified CNC Machine Operator with 6 years of experience and Mastercam certificate, seeks to join the prestigious Hanako Motors, Japan as an Automotive Machine Technician."
As you can see, all the required qualifications were integrated into Samuel's objective statement. He also stated the position he wanted at Hanako Motors. After reading his resume objective, the hiring manager would certainly check out the rest of his resume to find out if Samuel can back up his claims.
Create a good first impression with a crisp description of yourself and eye-catching credentials. This will lead the company to believe that you are qualified for the position and worth a closer look.
Your Machine Operator resume objective should put you in a good light in order to build interest.  Focus on what you can offer to the company and sell yourself as the best person for the job.
Keep in mind that your objective must be able to capture the attention of the hiring manager so you can be assured that the rest of your application will be read.
When you write your objective, make sure to tailor fit it to the position you are applying for. Read the job post carefully and research the company as well.  
Align your goal with the company's vision in order to create an impression that you can be a valuable asset to them. Be straightforward and confident in presenting yourself as a good candidate.
Review our sample resume objective for Machine Operators to get a good idea of how to write your own.  
We kept it very simple and straightforward by starting out with his extensive 7 years of experience and by running down the variety of tasks he has done since he began his career as a Machine Operator.
Remember, your statement should not go beyond two sentences.  Deliver what is only needed at this point. A long and winding introduction will certainly turn off the hiring manager.
Machine Operator Resume Format
For a job that requires technical proficiency, the best Machine Operator resume format you can use is one that showcases your skills, qualifications, and experience.
Companies want to hire the best in the field. They will not spend too much time on unnecessary details except on information that relates specifically to the demands of the job. They want someone who can contribute to productivity right away.
In order to get your strengths thundering out of the gates, you should use the functional format when preparing your Machine Operator resume.
Under the functional format, your resume will have the following structure:
Personal/ Contact Information

Objective

Skills

Skills/ Qualifications

Education

Work Experience

Personal Interest
Technical jobs usually are contractual in tenure. Most of these are project-based and contracts may last six months at a time. Given the protracted duration of these jobs, you may have gaps in your experience.
The functional format will be ideal because, unlike the reverse chronology format, you don't have to place work experience high in the outline. The person reviewing your resume can already determine your qualification by going through your objective, strengths, skills/ qualifications, and education.
With the functional format, you can get away with not putting in the inclusive months of employment. That is an effective way of downplaying the gaps in your work history.
Entry-Level Machine Operator Resume
If you are a fresh grad with zero experience, the reverse chronological format will not be applicable. For an entry-level Machine Operator resume, you should instead focus on highlighting your skills and relevant qualifications.  
This means switching to the functional format which would arrange your contents in this manner:
Contact Information

Objective Statement

Skills

Education

Work Experience

Personal Information
The hardest part for anybody without experience is to be given a break. It's a difficult conundrum, "How can I gain experience if no one will give me a chance?" It can be frustrating but it's never a hopeless cause. You just have to know how to present your entry-level resume for Machine Operator.
Emphasize your soft skills in your resume objective. Soft skills are the attributes that best define your approach to work. Let the potential employer know what you can contribute to the company in terms of attitude and how you are the right fit with their culture.
In this kind of job, you need to build up your qualifications. If the job market has been unresponsive, don't despair! Take up additional courses or certifications.
Accept apprenticeship opportunities to gain practical knowledge on handling machinery. You can include your periods of apprenticeship in your resume. This will show the potential employer how committed and dedicated you are in your field.
Finally, look for jobs that involve machinery you can confidently handle. These are projects that use equipment that falls under your competency. Entry-level jobs for machine operators are generally low-risk for the company.
The most important thing is to get yourself through the door so you start your career. In time and with diligence, you should find yourself assigned to more complex projects.
Machine Operator Resume Writing Tips
The typical Machine Operator job description for a resume will include skills such as proficiency in CAD/CAM technology, great mechanical aptitude for testing and calibrating equipment, and ability to solve complex technical problems. Do you have these? Good! But so will the competition. To stay ahead you must be strategic when it comes to the structure and content of your resume.
One of the best Machine Operator resume writing tips we can give you is to make it your goal to write a resume that will make you stand out so you could pass the initial qualifying round.
You are only as good as the details you include in your resume so make sure you prepare it well.  Remember that there are other applicants vying for the same position; some of them might have identical qualifications while some may be better. But it all comes down to who can market themselves in the best and most effective way possible.  
Your content should be cohesive. Take a look at our Machine Operator sample resume. From the objective all the way to Samuel's Educational background, you will not find any information that is out of context.
His objective statement is tied to his strengths while the latter is well supported by the succeeding sections.  Remember: never include irrelevant information in your resume.
Use an easy-to-read format because the Hiring Manager will only scan your resume briefly. Organize your skills and work experience with short bullet points.  Writing long and winding sentences will defeat the purpose of using bullets so be brief and on point.
Hiring managers spend only 6 seconds in scanning each resume so it is important to write one that leaves a striking first impression.  How? Read on and take note of our Machine Operator resume writing tips.
Use Action Verbs.

Describe your tasks using these verbs: operated, performed, coordinated, maintained, troubleshoot, trained, and supervised. This way, you will able to define your contribution and accomplishment better. 

Write them at the beginning of your bullet points. Avoid generic or overused verbs like handled, talked, and created.  Opt to use action verbs that carry more weight. For example: Use "operate" instead of "handle" and use "addressed" instead of "talked".
Proofread your resume.

 Check the grammar and spelling. Remember, use the present tense for your current job and the past tense for the previous ones.

Double-check the acronyms you used in your resume. Never assume that the reader knows exactly what each acronym stands for.  The rule of thumb is to write the full name followed by the acronym enclosed in parentheses. Of course, check your resume for spelling and grammatical errors. Even for a blue-collar job, these types of mistakes are embarrassing.
Always remember to update your application by using our Machine Operator resume sample as a quick and easy reference. Your resume is always a work in progress. As you grow in your career, so should the content of your resume.
Lastly, your resume is your formal response to an employer's invitation to apply.  Pay attention to your wording to create a positive impact and earn yourself a chance to get hired.
We are sorry that this post was not useful for you!
Let us improve this post!
Tell us how we can improve this post?