General Laborer Resume Sample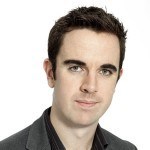 Juan F. Gonzales

Address: 25 Gordon Street, New Orleans, LA
Phone: (504) 997 5845
Email: [email protected]
Current Job: General Laborer; Masvidal Warehouse, New Orleans, LA
---
Objective
General Laborer with more than 1 year of experience is interested in working for Diaz Construction. I have a background in performing tasks that are applicable to construction work.
---
Strengths/Core Competencies
Carpentry
Cement mixing
Bricklaying
Roof repair
Painting
Handling power tools such as a circular saw and various types of drills.
---
Work Experience
General Laborer; July 2020 to December 2020
Masvidal Warehouse; New Orleans, LA
Responsibilities:
Receive deliveries from accredited vendors of the company.
Inspect the variety of supplies for quality control; these supplies include sacks of rice, canned goods, packaging, and commercial cleaning products.
Organize all documents such as invoices, receiving and inspection reports, purchase orders, official receipts, and sales vouchers.
Transmit all documents to the appropriate department.
Perform an inventory count every morning and check for variances.
Arrange items in the stockroom and make sure they are in FIFO order.
Maintain a clean and organized work area.
Load items in the correct containers.
Carry the items and place them in the correct aisle.
General Laborer; October 2019 to May 2020
Reinhart Construction Company; New Orleans, LA
Responsibilities
Clean and prepare the construction site by removing debris and waste products.
Load and unload construction materials and equipment on the vans and trucks.
Remove scaffolding and temporary structures.
Dig trenches; compact earth, and backfill the holes.
Assist in cleaning and maintaining trucks and construction equipment.
Provide assistance as needed to key tradesmen such as for painting, cement-mixing, and carpentry work.
---
Education
High School
Douglas High School
New Orleans, LA
2013 to 2017
How To Write A Good General Laborer Resume
General Labor is regarded as blue-collar work but it doesn't mean you don't need a professional-looking resume. This document is your first point-of-contact with the recruiter and it must make a good impression.
Here are 4 tips on how to write a good General Laborer resume:
Use the Reverse-Chronological Resume Format
In most cases, the scope of work for a General Laborer will not require specific skills or experiences. Your work history may include duties and responsibilities that aren't relevant to the position but if the recruiter believes you can learn the job while undergoing training, you can still be hired.
Likewise, recruiters are very familiar with the reverse-chronological format. By using this format, you'll make their job easier.
With the reverse-chronological, your work experience section leads-off with your current or last employment. Then you work your way back. The structure of the reverse-chronological format is as follows:
Contact Information
Objective Statement
Summary of Skills
Work Experience
Education
Include a Summary of Your Skills
Although the description of the job is in the title itself – "General" Laborer – it will help your chances of landing the position if you include a summary of your skills.
For example, if you're applying for a construction job, relevant skills would include:
Brick-laying
Painting
Mixing of concrete
Furniture assembly
Carpentry
The employer would want to know what you're good at. The company might have a project that would be more suited to your specific skill set.
Personalize Your Resume
Before writing your resume, go back to the job ad and review the scope of work, the duties and responsibilities, and other important details. Try to customize your resume to fit the needs of the employer.
For example, if the company needs people who can handle back-breaking tasks and work for long hours, you can create an Objective Statement that reads like this:
"Experienced general labor with 3 years of experience handling tough, back-breaking work such as lifting crates, moving furniture and appliances, and carrying heavy stanchion posts. I've had instances where I had to work 12 to 16-hour shifts or the weekends. It's fine with me as long as I get the job done."
Keep It Professional
An experienced recruiter can tell a lot about the applicant just by looking at his resume.
How would you react if you read a resume with errors in spelling and grammar, used fancy fonts that were unreadable? You'd probably think twice about giving the applicant the job.
Keep your resume professional-looking by following these tips:
Use Arial, Calibri, Cambria, Times New Roman, or Helvetica as your resume font.
Go for font size 12 to 14 to make your content readable.
Write in a clear and conversational manner.
No errors in spelling or grammar! Even for a blue-collar job, these types of mistakes are inexcusable.
General Laborer Skills List
As a General Laborer, you're someone who's open to accepting a variety of employment opportunities. You have a diverse skill set or a wide range of abilities that you're confident enough to learn the mechanics of the job as you go.
So how should your General Laborer skills list look like on the resume?
Review the Job Ad
Read the job details very carefully. The employer might require a minimum level of education such as having a high school diploma or a GED score. If the job opening is for a construction site, the employer may prefer candidates with certifications from a technical or vocational school as proof of competency.
Create a Summary of Skills Section
Let's assume that the job is for a construction site. As a General Laborer, you must show the recruiter that you can do a wide range of construction-related tasks. To do this, create a summary of skills section.
Here's an example:
Summary of Skills:
Concrete cutting
Cement mixing
Grouting
Carpentry
Painting
Operation of power tools – drill, saw, and sanders
Landscaping
Tip: Soft skills or your top personality traits are high on the list for many recruiters. Share your most defining soft skills in the objective statement.
Here's an example of an objective statement with soft skills included:
Hard-working, dedicated, and disciplined General Laborer with 2 years of experience handling various work such as construction, landscaping, manufacturing, retail, and deliveries. I'm interested in joining your team and providing assistance as a General Laborer. As my previous employers would tell you, I'm punctual for work and respect the people I work with.
"Hard-working", "dedicated", and "disciplined" are the 3 soft skills that the applicant believes best describes his approach to work. The tone of the objective statement is conversational; it's as if he's having a conversation with the recruiter.
An objective statement that's written in this manner will give the recruiter a good idea of the type of person you are.
Include Certifications
It doesn't matter what the job entails. Always include information about certifications you acquired from formal education or training.
Even if the certification is not relevant to the job, it shows to the recruiter that you're someone who's willing to learn and improve himself.
General Laborer Duties And Responsibilities For The Work Experience Section
When hiring general laborers, the recruiter will review the types of duties and responsibilities that you've handled. To come up with an impressive General Laborer work experience section, follow our tips below.
Give Enough Detail
These types of job descriptions won't get you anywhere:
Deliver merchandise.
Receive supplies.
Clean up vehicles.
Report to supervisor.
Dispose of waste.
The recruiter will end up asking himself questions:
"What merchandise?"
"What kinds of supplies?"
"After you clean up the vehicles, what do you do?"
"What happens when you report to your supervisor?"
"How and where do you dispose of the waste?"
An effective job description is one that has all the answers about the types of duties and responsibilities you handled.
Now, let's give the above job descriptions a makeover by adding just enough detail:
Deliver food supplies and ingredients to the restaurant customers that are scheduled for the day.
Receive raw ingredients such as meat products and produce plus packaging materials, janitorial supplies, and canned goods from accredited vendors.
Run a maintenance check on the delivery vans after a thorough clean up.
Report to the supervisor at the start of the day to go over the agenda.
Dispose of all expired products and toxic materials by following company-approved guidelines.
You can see the difference between the first and second set of job descriptions. It's like night and day. By giving a bit more detail, you prove to the recruiter that you know the job very well.
Keep Your Job Descriptions Short
If this sounds contradictory to the previous tip – it's not.
When we say "short", we mean concise. It should have the key details about your duties and responsibilities – the details that are relevant.
Ideally, a job description should not exceed 20 words. While you don't have to perform a word count every time you write a job description, think about it as having a conversation with the recruiter.
How would you describe your work experience?
If your job descriptions are too long, the attention of the recruiter will start to drift.
Keep your job descriptions short – but concise.
Use the Right Verbs
As a blue-collar job, the work of a General Laborer involves mostly physical activity. Use the right verbs to make your job descriptions more interesting and dynamic.
Here's a short list of verbs that you can use to describe your duties and responsibilities:
Carry
Lift
Handle
Receive
Clean
Maintain
Report
Review
Inspect
Transport
Assist
Load
Unload
Organize
Perform
Conduct
Remove
Collect
Dispose
Work
Entry Level General Laborer Resume
There's a good chance that you won't be the only one with an entry-level General Laborer resume. Follow our tips below and stay ahead of the competition.
Use the Functional Format
If the reverse-chronological format highlights work experience, the functional format will shine the spotlight on your technical skills and abilities.
The structure of the functional format is as follows:
Contact Information
Objective Statement
Summary of Skills
Certifications
Education
Work Experience
Include Informal Work Experience
As a General Laborer, it's understood that you can handle different types of jobs. For your entry-level General Laborer work experience section, include informal job opportunities that you accepted.
For example:
Worked as a stockman in your father's grocery store.
Mowed lawns in the summertime.
Worked as a waiter for a catering company.
These jobs are not permanent and are more contractual in arrangement but provide proof that you can handle different types of work.
Give Complete Information
Make sure your contact details are complete, accurate, and updated. The important contact details are as follows:
Residence Address
Contact Number (Landline or Mobile)
Email Address
Use a professional email address such as [email protected]. Don't try to be funny or witty by coming up with an email address like [email protected]. Companies only want to hire people who are serious about doing a good job.
There are plenty of job opportunities for general laborers. If at first you don't succeed, keep trying. And if you've acquired new skills, make sure these are included in your General Laborer resume.
We are sorry that this post was not useful for you!
Let us improve this post!
Tell us how we can improve this post?