Warehouse Worker Resume Sample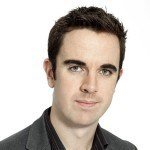 Benjamin A. Gibson
Address:          1234 Richmond St, San Francisco, CA.
Phone:              (415) 754-2418
Email:               [email protected]
Current job:    Warehouse worker at Zaide-Presidio Manufacturing Corporation
---
Objective
To contribute my organizational skills, experience in managing facilities and expertise in different fields of industry in introducing greater efficiencies in warehousing.
---
Skills
10 years+ experience in various areas of warehouse activities

Bilingual; highly proficient in Spanish

Certified in handling various heavy equipment

Knowledgeable in spreadsheet programs

Great ability working with a team

Experienced dealing with suppliers

Excellent communication skills

Highly organized

Punctual
---
Work Experience
Warehouse Worker, 2015 to Present
Zaide-Presidio Manufacturing Corporation, San Francisco, CA
Duties and Responsibilities
Receives delivery of materials from suppliers

Inspects quality of materials

Manages all documentation: Receiving and Inspection Report, invoices, official receipts

Submits all documentation to Accounting

Conducts month-end inventory

Handles forklift to arrange delivery of supplies according to procedure

Ensures cleanliness of warehouse
Warehouse worker, 2013 to 2015
ZTECH Food Incorporated, Los Angeles, CA

Duties and Responsibilities
Receives all food ingredients from suppliers

Inspects quality of deliveries

Reviews and manages all documentation

Coordinates with Distribution team for allocation of items

Conducts month-end inventory

Handles heavy equipment for transport

Ensures cleanliness of warehouse
Warehouse worker, 2015 to 2016
Best Seed Country Growers Incorporated, San Diego, CA
Duties and Responsibilities
Receives harvested products from farms

Inspects quality of deliveries

Reviews and manages all documentation

Conducts month-end inventory

Handles heavy equipment for transport

Ensures cleanliness of warehouse
---
Education
Ribet Academy
High School Diploma
Los Angeles, CA
2016 – 2017, 3.0 GPA
---
Courses
Certification, Fork Lift Operator

Certification, Level 8 Spanish

MS Office
---
Personal information
Married, 2 children

DOB 01/17/88

Hobbies include music, cooking, reading
Warehouse Job Description

If you want the recruitment officer to notice your resume, you must highlight the skills which are relevant for warehouse work. This is very evident from our Warehouse resume sample. Warehouse work involves a lot of different types of skills depending on the type of industry. To learn more about what to expect from warehouse work, take some time to read our Warehouse job description and Warehouse ideal job qualifications.
The next time you go to a fast food restaurant and order your favourite meal take a moment to thank the people who work at the warehouse. Remember to appreciate what they do when you go to a department store and conveniently find your brand of shampoo or shaving cream. You have to give thanks to those who work behind the scenes; probably a few miles away, inside the warehouse.
Warehouse workers are the unseen heroes in the value chain. They comprise different departments within an enclosed facility that work systematically together to make sure deliverables are received on time and in good quality. They are often times referred to as "back end" workers who work tireless and efficiently to support the "front line" workers of the organization.
In a retail environment, falling short in stocks is a cardinal mistake. The company loses potential sales and tarnishes its reputation to the consumer. The task of ensuring available stock lies with the warehouse.
A warehouse can also be a commissary where a business; such as a food franchise, would stock all of its ingredients and guarantee product standardization, quality and on-time delivery. Having a central commissary or warehouse helps the company lower its cost of operations because it has the advantage of economies of scale. The job of the commissary is to make sure all branches receive their requested ingredients on time and as scheduled.
A Warehouse worker can be assigned a number of tasks and responsibilities. These could include the following:
Receive deliveries

Check quality of deliveries

Audit inventory; check for variances

Use heavy machinery to organize warehouse

Inspect packaging materials

Manage receiving documentation including log books

Implement warehouse cleanliness and safety protocols

Liaison with suppliers and branch representatives

Confirm deliverables

Accompany delivery teams to destinations

Manage and update company data base

Ensure security and integrity of all warehouse items
Thus, a job in a warehouse can be a very busy. It's a combination of physical work and organizational skills. All in all, the Warehouse worker serves a very important function in the business cycle.
Warehouse Ideal Job Qualifications
If you plan to work in a warehouse you should possess the following qualifications for the job:
Great organizational skills.

A Warehouse worker's day is structured because deliveries from suppliers are set in advance. When receiving goods, there is a lot of paperwork to receive and process.

From Receiving and Inspection Reports, Sales Invoices and Delivery Receipts, a Warehouse worker should always have the presence of mind to know which documents should be signed and who should receive the duplicate copies. These have to be filed and sent to Accounting for filing.
Ability to handle heavy machinery.

Related to organizational skills is the ability to handle heavy machinery such as a Fork Lift. A Warehouse worker is also tasked to organize the items delivered in the facility.

The items have to be arranged in accordance with the production date, estimated date of delivery and should be found easily. These items are of industrial quantity and quality. A Warehouse worker must be licensed in handling heavy machinery because damaging these items will be very costly.
Physically and medically fit.

As a Warehouse worker there is plenty of physical labour required. You will be lifting heavy objects; moving them around, climbing crates, crawling under compartments and squeezing in some tight spaces especially when conducting inventory work.
Flexible work hours.

Even if a Warehouse worker's day is structured, there will always be unforeseen circumstances that could throw a curveball in the work schedule.

Deliveries could be late due to equipment breakdown, mechanical issues or forces of nature. You may have to turn your schedule upside down and log in extra hours to make sure deliveries are met.
Working knowledge of inventory management systems.

Tracking and recording inventory goes a long way in assuring efficient money management and ensuring quality of deliverables.

Having experience with popular inventory management systems such as NetSuite, WinWard System Five and Rosmiman IWMS will be a big advantage.
We certainly hope that after reviewing our Warehouse Worker resume sample and the sections on Warehouse job description and Warehouse ideal job qualifications, you will be more confident in crafting your resume.
We are sorry that this post was not useful for you!
Let us improve this post!
Tell us how we can improve this post?