Tailor Resume Sample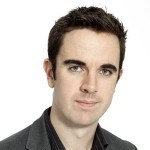 Jacob M. Sheldon

Address: 7654 Olive St., San Francisco, CA
Phone: (415) 987 6543
Email: [email protected]
Website: www.jsheldondesigns.com
Social Media: www.facebook.com/jsheldon-designs/
Current Job: Tailor, Smart Suits, San Francisco, CA
---
Objective
Certified Bespoke Tailor with 8 years of work experience seeks the Master Tailor position at Louis Tailoring Co. and the opportunity to show my extensive tailoring skills. Committed to delivering top-notch customer service and upholding your company's standards of quality.
---
Skills
Certified Bespoke Tailor; ABTA
Associate Degree in Custom Dressmaking
Outstanding sewing skills
Highly knowledgeable on fabrics, construction, and CAD design
Strong attention to detail
Excellent pattern cutting skills
Effective communication skills
---
Work Experience
Tailor; 2017 to Present
Smart Suits; San Francisco, CA
Responsibilities:
Collaborate with cross teams to ensure that the monthly production quota of 300+ units is met or exceeded and the standard of quality that the brand is known for is maintained
Provide clients with sound advice on garment selection, design, fitting, and production lead times to ensure that expectations are well managed
Cultivate strong customer relationships using a client-centric approach to foster brand loyalty
Orient 10 apprentices every month on different techniques of suit construction, fitting, styling, pattern cutting, and fabrics selection
Perform emergency alterations on 50 suits needed for a theater production and completed the rush order 3 days ahead of the deadline, as a result, the client signed up the company to produce 500 costumes
Tailor; 2013 to 2017
GQ Tailoring; Los Angeles, CA
Responsibilities:
Analyze garments to determine if the alterations requested by the clients is applicable and performed suitable reconstructions on the shoulders, hems, collar, and sleeves
Coordinate with alterations team, suppliers, sales team, and store manager to deliver client's expectations for fit, style, materials, and punctuality
Perform alterations and tailoring of regular orders, special requests, and rush orders according to GQ's quality and service standards
Prevent the escalation of conflict between tailors and apprentices by initiating monthly dialogues to discuss and resolve issues
Assist Master Tailor in inspecting altered and custom fit garments to ensure that the customers' expectations and GQ's guidelines are met
---
Education:
College
Tailoring Certificate Course
Los Angeles Trade-Tech
Los Angeles, CA
2015
Associate Degree
Custom Dressmaking
Cañada College
Redwood, CA
2011-2013
GPA – 3.85
High School
Glendale High School
Glendale, CA
2009- 2013
How To Write A Good Tailor Resume
Don't make the same mistake as many job seekers and just submit any resume. How bad do you want to get hired? A recruiter will know without batting an eyelash that you didn't spend time and effort on your application. And if so, how will you convince him that you'll be dedicated and responsible in your job? If you want to get hired, write a good Tailor resume, and here's how you can do it:
Tailor-fit Your Resume
Yes, we couldn't resist the pun! But it's true. If you want to get noticed right away, tailor-fit your resume to the needs of the potential employer.
What styles of clothes do they want?
What is the typical buyer's profile of the market the company is catering to?
What types of clothes are they known for? Formal wear? Casual clothes? Sportswear?
Will you work in remote locations such as during fashion shows or production shoots?
Are the clothes for a department store, OTR, or a brand?
You can find the answers to these questions in the job ad. The next step is to take stock of your skills and experience. Then, shine the spotlight on the relevant information that you can emphasize on your resume.
Remember, on the part of the recruiter, he will choose the resumes that best answer and address the needs of the company.
Choose the Right Resume Format
This is the next area of resume-writing that many job seekers get wrong. Choosing the wrong resume format is like choosing a shirt size that's 3 sizes bigger than your ideal fit. It won't reveal your best features and will not look good to the recruiter.
Choose the reverse-chronological format if:
You have at least 2 years of work experience as a Tailor.
If your work experience is less than 2 years, that's okay as long as you don't have an unemployment gap of more than 4 months.
You're a fresh graduate BUT have impressive work experience as an apprentice, volunteer, or if you ran a tailoring business while studying.
The format is called reverse-chronological because your work experience is presented starting with your current or most recent employment.
The structure of the reverse-chronological format is as follows:
Contact Information
Objective Statement
Skills/Strengths
Work Experience
Education
Certifications/Licenses
The next 2 types of resume formats – the functional and the combination – share the same structure:
Contact Information
Objective Statement or Career Summary
Certifications/Licenses
Skills/Strengths
Education
Apprenticeship
Work Experience
The difference between the functional and combination formats is with how the work experience is used.
Choose the functional format if:
You're fresh out of school and have little to no work experience.
You've taken courses on skills needed to become a Tailor and have completed them.
You're coming from another career that has no relevance to the work of a tailor and you're looking for your first job in the industry.
With the functional, the purpose of the format is to take away the spotlight from your work experience section and leverage the training and education you acquired that qualifies you as a Tailor.
Choose the combination format if:
You're in the clothing industry, presently employed as a tailor, and are vying for a higher position within the company or in another company.
You've spent years in the industry perhaps as an owner of a dressmaking/tailoring shop or working in another capacity and want to get employed as a tailor in a company.
With the combination format, you are leveraging both tailoring skills AND work experience. Don't go gun shy about your work experience and make it as extensive as possible.
The combination is called such because you're adopting the salient features of the functional and reverse-combination formats. Therefore, highlight your top skills and present your work experience section in reverse-chronological order.
Submit a Professional-looking Resume
Maybe you've designed and created formal clothes with sequins and wide lapels. But leave the fancy and extravagant design at the dress shop. When it comes to resume writing, keep it professional.
Use a professional font style such as Calibri, Cambria, or Helvetica.
Keep your key information organized in bullet-point format.
Use a left-justified or aligned structure for your resume.
Highlight the sections of your resume by using headings.
Make sure there are no errors in spelling and grammar.
Write in an easy-to-understand and conversational manner.
Unless you've had more than 10 years of experience in the industry, keep your resume down to 1 page.
Recruiters don't read your resume point-per-point. They will only scan it. Some studies have shown that recruiters only spend 7.4 seconds on a resume. Don't make their job harder by submitting a resume that's difficult to understand.
Tailor Skills List
As a Tailor, you'll be handling fabric, some of which can be quite expensive. You must possess the right skills to qualify and to be hired as a Tailor.
What are recruiters looking for in a Tailor skills list?
Education
Having a college degree in a course such as Fashion Design will certainly be a big plus in your resume. An advantage – yes – but not a must. You can talk to many successful tailors and you might be surprised that most only completed college.
What's more important is to show on your resume that you have taken courses on the technical skills needed to become a Tailor:
Sewing
Cutting
Fashion Design
Knowledge of raw materials
Knowledge of production
Handling of cutting tools and equipment
Understanding of basic principles of dressmaking
Knowledge of reading blueprints
You can also take up courses in customer service, communication, and sales and marketing.
The Basics of Sewing
We touched on the importance of taking up courses on sewing in the preceding section. Sewing is a big part of the job of a Tailor. At the very least, you must have an understanding of the 6 basic sewing skills required of tailors:
Choosing the right type of thread
Threading a needle
Sewing a straight stitch
Sewing a button
Using a pattern
Tying a knot
Knowledge of Using/Handling Standard Tools for Tailoring
As a Tailor, you'll be using a good number of tools to turn designs into finished products. Among the tools that you must have proficiency with include the following:
Sewing machine
Scissors
Tape Measure
Needles
Pins and pincushion
Iron
Water Sprayer
Thimble
Threader
Threads
Rulers
Pattern weights
Seam Ripper
Tweezers
Frixion Pens
Lint Roller
Sewing Gauge
Binder Clips
Masking Tape
Glue Stick
Ponytail Holders
Rotary Cutter
Cutting Mat
Tracing Wheel
And there's more!
As you can see, the tools of the tailoring trade can be quite extensive. You have to go through formal training to become proficient in handling these tools.
People Skills
People love to have their clothes made by a Tailor because they want to wear their vision. When you meet with clients, they'll share with you their thoughts and ideas. Using your skills and experience, your objective is to show them a design that best captures their ideas and personality.
A successful Tailor is one with excellent people skills. He knows how to interact with clients. He can accept the feedback and articulate thoughts and ideas then transpose them into the design. An effective Tailor can engage with clients and open his mind to new ideas that he can incorporate into his designs.
Yes, you can show the client some of your existing designs and the works that you've done. But in the end, the client wants to wear a set of clothes that best fits him not just physically but in terms of character.
Business Acumen
Whether you own a tailoring business or work for a company, a Tailor must have good business acumen. He must have an understanding of how the business runs. What areas of business must a Tailor be familiar with?
Accounting – Knowing the costs of materials and creating designs that stay within the budget so that the business can make money.
Economics – A Tailor must be aware of industry trends. How is the fashion and apparel industry doing financially? What are the current trends in clothing design? Are there ways to produce designs affordably without compromising profit margins?
Marketing – You must be able to promote the business while working and on social media. For example, frequently post your designs on your personal social media page. Inform your followers about the latest clothing line and of course, share your knowledge about tailoring and the industry in general.
Sales – Although you are involved in the process of creating designs, you should still be involved in the sales process. If the client is interested in a dress jacket, get him interested in getting formal slacks or perhaps a vest that completes the ensemble. Upsell the business' other products and services if you can.
Tailor Duties And Responsibilities In The Work Experience Section
You need to sew together an impressive work experience section for you to clinch the job. This is the part where the recruiter decides whether to approve or reject your application.
A glance at your duties and responsibilities should elicit a strong impression so much so that the recruiter would want to hire you on the spot.
How do you present yourself as a fitting candidate?
Follow our writing tips to get favorable results.
Review the Job Ad Carefully
Go over the Job Ad and highlight the following requirements:
Hard skills
Soft skills
Key areas of responsibilities
Make a list of your applicable skills and experiences and weave them into your work experience section. It is important to tailor your content to the company's qualifications to enable the recruiter to quickly understand how you fit the mold.
For example, if the ad states that you would be a point person for the tailoring shop, it is safe to assume that you should add your leadership skills and experience in handling customers and staff to the list.
Here are more examples of duties and responsibilities that were tailored into the work experience section:
Meet with customers; discuss the particular style they want, how clothes should fit/look on them, and other requests.
Discuss with customers possible design styles by showing concepts on the computer, portfolio file, and magazines.
Show the customer recommend fabric types that best highlight the top elements of the design.
Use the tape measure to take proper measurements of the customer; log down all the numbers on the tailoring log book.
Record all the details on the project on a computer file.
Prepare the parts of the garments; start the process of sewing together different fabrics with the use of sewing machines and needle/thread.
The recruiter will know these descriptions are accurate because of the amount of detail given. When he reads them, he will feel like a fly in the room – being able to see every move the Tailor makes when doing his job.
Cite and Quantify Your Accomplishments
The recruiter wants to see specific results of your actions to better gauge how valuable you can be to the company. Create a strong impression by citing your accomplishments.
Did you recommend changes that generated favorable results? Did you receive awards? Were you promoted because of exemplary performance? Make sure to include this information in your resume because it makes you more hireable.
It would also help if you can quantify your achievements.
Use numbers to illustrate the following:
How many people do you manage, train, or collaborate
How many times do you perform a particular task
Percentage increase in sales
Percentage increase in customer satisfaction
How many garments or units you have sewn
Validate your Soft Skills
Include specific incidents that demonstrate how you utilized your soft skills at work. For example, you can include an incident where you appeased an irate client to show your effective communication skills.
Soft skills such as strong communication skills, attention to detail, and conflict resolution are invaluable at the workplace. Recruiters want to see if you possess the ability to blend well with others and fit into the company's culture.
Use Action Verbs
Start your bullet lists with action verbs to capture the recruiter's attention. Make sure to use verbs that are relevant to your target job.
You can include the following verbs:
Alter
Adjust
Assist
Design
Fasten
Fit
Iron
Educate
Ensure
Hem
Patch
Resolve
Repair
Cultivate
Customize
Check
Monitor
Inspect
Sew
Taper
Entry-Level Tailor Resume
Some people might think that their chances of getting hired are less if they have an entry-level Tailor resume. Yes, experience does matter and it does carry a premium. However, as long as your resume can prove you're qualified AND the best person for the job, there's no reason you can beat other more experienced candidates.
Use the Functional Format
Tailoring is a skill. Therefore, you must take up courses that cover all the skills required of a Tailor. We're not just talking about graduating with a degree in Fashion Design or Costume Design.
We hope you invested in shoring up your skills list by taking courses in sewing, dressmaking, pad stitching, and shaping lapels and collars. These additional training courses will prove to the recruiter how invested you are in the career and will cut down the advantage of more experienced applicants.
Cite Informal Work Experiences
Did you run a tailoring/dressmaking business at home? Did you work for your uncle's tailoring business as an apprentice? Did you volunteer your skills at a local community center making clothes for impoverished families?
These are informal and often unpaid work experiences. Nevertheless, they gave you the opportunities to sharpen your scissors, develop the necessary people skills, and learn the business.
For these reasons, you should cite them under "Work Experience" in your entry-level Tailor resume.
Present Links to Your Work
If you did freelance work as a Tailor or designed clothes for friends, always take pictures of your designs and how they looked on your "models".
You might want to open a personal website that focuses on your desire to become a professional tailor and upload images of your clothes on the site's portfolio page.
Then, include a link to your website's portfolio page on your resume. Put the link on the Contact Information section.
Another option would be to open a business page on Facebook and Instagram. Regularly post pictures of your designs. Most of the comments you'll get from your community will be positive.
Include the links to your social media pages in the Contact Information section of your Tailor resume.
We are sorry that this post was not useful for you!
Let us improve this post!
Tell us how we can improve this post?