Material Handler Resume Sample
Isaiah T. Gonzales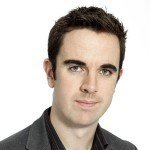 Address:            7711 King Drive, New Orleans, LA
Phone:                (504) 552 6787
Email:                  [email protected]
Current job:      Material Handler; King's Way Shipping and Logistics, New Orleans, LA
---
Objective
I am currently employed as a Material Handler for King's Way which is one of the biggest storage and package distribution facilities in New Orleans. I have been with King's Way for more than 5 years and during the time have grown in skill and experience. I am seeking to establish a career with your company, Speedway Air Services starting out as a Material Handler. I trust that the skills and experiences listed in my resume will be sufficient in getting qualified for the job.
---
Skills
5 years experience as a Material Handler.

7 years experience in warehousing; previously employed as a shipping worker and Fork Lift Operator.

Certified Fork Lift Operator.

Ability to handle different types of power tools and heavy equipment.

Physically Fit

Bilingual; native Spanish speaker, English as a second language.

Well-organized, systematic thinker

Team Player; works well with other people.
---
Work Experience
Material Handler; 2016 to Present
King's Way Shipping and Logistics; New Orleans, LA.
Duties and Responsibilities
Receives products and packages from delivery units; validates quantity of packages delivered and conducts inspections on correct labeling.

Loads packages received into transfer trailers as defined in process workflow.

Performs racking activities; picking up and organization of packages for delivery to specified destination points verifies labels and rack location.

Inspects and prepares packages for outbound shipment in accordance with customer-specified guidelines.

Complies with all functions and guidelines required in receiving; reports discrepancies and all variances to Supervisor.

Actively participates in the Process Improvement system.
Forklift Operator; 2015 to 2016
King's Way Shipping and Logistics; New Orleans, LA
Duties and Responsibilities
Tasked with operating a forklift and maintaining its working condition.

Received, organized and stored all incoming items according to warehouse standards and guidelines.

Reloaded route trucks in a prompt and safe manner.

Accurately maintained records of pre-trip inspections.

Sorted and stored partial cases of products returned on route trucks.

Regularly complied with good manufacturing practices, safety, and audit standards.
Shipping Worker; 2017 to 2015
King's Way Shipping and Logistics; New Orleans, LA
Transferred materials/ packages to designated areas; avoid damages to property, and to the facility.

Unloaded and stacked packages that were delivered to the premises.

Assisted in die changeover events upon request.

Assisted in the loading and unloading of packages to/from shipping trucks.

Interpreted labels to ensure accurate disposition of materials.

Weighed all packages and indicated number on tags and labels.

Maintained proper records on all work performed.
---
Education
High School:
Warren Easton Charter High School
New Orleans, LA
2017 to 2015
---
Certifications
Personal information
Status: Single
Date of Birth: 10 July 1992
Hobbies include fishing and guitar.
Material Handler Skills List
As mentioned earlier, this is a highly physical job. However, lifting objects shouldn't be the only ability in your Material Handler skills list.
Education. This job does not require a college degree. A high school diploma will do. If you didn't finish high school, present a GED equivalent score.The skills required for a Material Handler are developed over time. You learn on the job. Experience is more sought after than educational attainment.That said, a technical degree in a related course would be a big plus. An example of a technical degree would be in Distribution Management. Another would be Industrial Systems Technology.These types of degrees take only 2 years to complete. Having an associate degree will open more opportunities for advancement in this field.
Certification. Material handlers do not have to be certified. Are certifications available? Not directly on material handling. There are certification courses on related skills. Examples of such courses are for Occupational Safety and Logistics and Shipping.You may also be required to take certification courses for specific tasks. For example, operating heavy machinery. In our sample resume for a Material Handler, Isaiah is a certified Forklift Operator.If you plan on becoming a Material Handler for toxic materials, this will require certification from an accredited government agency.
Physically-Fit. As a Material Handler, you will be doing a lot of physical work. You will be picking up, lifting, and loading packages. You will also be doing a lot of stacking and racking work.Most of the time you will be on your feet. Back pain is one of the health hazards. You have to be physically fit to accommodate the demands of the job. In some cases, conditions in the warehouse could be far from ideal.The workplace can be hot and humid. Eight hours a day is the norm, but you might end up working overtime. Can you handle it?
Ability to Handle Machines. It's not all human power. You will need to use machines to lift heavier objects. In many Material Handler jobs, the ability to handle machines is a requirement.You might handle forklifts. They might ask you to drive route trucks. Therefore, a valid driver's license is also a must.
Team Player. In a warehouse, you will be working with other skills. Everyone has a job to do. Everyone has a role to fill out. It all must come together so that the warehouse or distribution facility can work efficiently.However, with so many individuals come different personalities. You need the ability to work with others. Accept the differences and work together for the benefit of the team.
Material Handler Resume Objective
A job post for material handlers will attract a lot of applicants. Many of them will probably submit generic resumes. Not you, of course, because you are reading this article! We will teach how to make a dynamic Material Handler resume objective.
Most resumes will probably not have an objective statement. The applicant may feel it is not necessary. However, we believe it can be one of the most powerful sections of your resume. The objective statement is your voice on the resume. Let it be heard!
If you noticed, we wrote our sample resume objective for Material Handler in the first person POV. This is like your job interview. You are telling the recruiter why they should hire you! A resume objective should be short. It should take no more than 4 to 5 sentences. Make every sentence count.
In our objective statement, we pointed out that Isaiah has been with King's Way for more than 5 years. We also stressed that he developed his skills there. This will be verified when the recruiter checks his work experience.
It will show that he started out as a Shipping Worker and a Forklift Operator before becoming a Material Handler. These 2 positions are required skills to land the job!
Lastly, don't forget to tell the recruiter why you are applying for the job. It may be obvious but the recruiter would want to confirm your purpose.
Here's a tip: Mention the name of the employer. It adds a personal touch to the resume objective.
Material Handler Resume Format
Highlight your experience. Use the chronological for your Material Handler resume format.
The chronological is applied to experience and education. You should always start out with your current experience. Work your way back to your earliest relevant job.
In our example of a resume for Material Handler, we worked all the way back to Isaiah's job as a Shipping Worker.
As for the arrangement, place work experience in the middle to give it more focus. Take a look at our sample resume template for Material Handler:
Contact Information
Objective Statement
Skills
Work Experience
Education
Certification
Personal Information
Entry Level Material Handler Resume
Can you land the job with an entry level Material Handler resume? Yes, however, some companies may require prior experience. The usual entry points are as a Shipping Worker or Machine Operator. There are some companies that prefer people who have the basics in distribution and logistics.
If you have neither type of experience, there are still ways to get a job:
Apply for jobs that don't require experience. The pay may not be as much. However, you will gain experience.
Take up the certification courses.
Enroll in a technical college; get a 2-year degree.
Use the functional format. This will shift focus away from the experience to work skills.
This is how the functional format would look like:
Contact Information
Objective Statement
Skills
Education
Certification
Work Experience
Personal Information
Material Handler Resume Writing Tips
Handle your resume with care! Read our Material Handler resume writing tips:
Keep It Short – The job descriptions should be clearly stated. Describe your tasks in simple language. Make it an easy read.
Check for Errors – No excuses. Even if you don't have a college education, mistakes in spelling and grammar are red flags. It shows you are irresponsible.
Use the Right Verbs – Describe your tasks with the right verbs. We used receives, loads, inspects, performs, and transfers. These are all relevant to the job.
We are sorry that this post was not useful for you!
Let us improve this post!
Tell us how we can improve this post?