Electronic Technician Resume Sample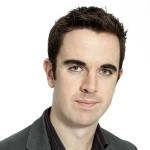 Warren F. Martin

Address: 7845 Empire Tri, Minneapolis, MN.
Phone: (612) 789 3215
Email: [email protected]
Current Job: Electronic Technician; Fairfield Bank, Minneapolis, MN
---
Objective
Electronics Technician with 2 years of work experience and licensed in the state of Minnesota is interested in becoming the new Electronics Technician for Generex Inc. I'm highly competent in reading and analyzing schematics, handling various tools and equipment for troubleshooting, and have a detail-oriented mindset.
---
Skill/Strengths:
Certified/Licensed by the Electronics Technician Association in the state of Minnesota.
Experience in handling the following tools: screwdriver, pliers, wire strippers, crimping tools, hex and socket drivers, clamps, vises, and rotary tools.
Experience in troubleshooting and implementing preventive maintenance procedures.
---
Work Experience
Electronic Technician; 2018 to Present
Fairfield Bank; Minneapolis, MN.
Responsibilities:
Maintain and manage the electronics equipment and technology infrastructure of the bank.
Perform troubleshooting procedures if necessary; refer or endorse advanced repair work to authorized and accredited third-party vendors.
Repair and maintain security systems.
Conduct daily inspections on all electronic equipment and systems.
Respond to requests for repairs from the various departments in the bank.
Audit inventory of suppliers and materials for electronic equipment.
Prepare and send a requisition list of supplies to the Purchasing Department.
Electrician Apprentice; 2017 to 2018
Wilander Gym and Fitness Center; Minneapolis, MN.
Responsibilities:
Maintain and repair electronic equipment including treadmills, ellipticals, stair mills, and stationary bikes.
Perform troubleshooting on audio-video equipment such as TV and sound systems.
Conduct minor repair work on computers.
Replace lighting fixtures.
Assist in the repair and maintenance of air-conditioning, exhaust, and heating systems.
---
Education
College
Associate Degree
Electrical Technology
Metropolitan College
Minneapolis, MN
2014 to 2016
High School:
Southwest High School
Minneapolis, MN
2010 to 2014
How To Write A Good Electronic Technician Resume
You might be thinking, "This is primarily a blue-collar job. It's skills that matter, not the resume." Wrong! Thinking that way will not get you the job. You have to make a good Electronic Technician resume because this is your first point-of-contact with the recruiter – and you must impress!
Choose the Reverse-chronological Format
Experience is a top priority for companies that want to hire an Electronic Technician. The reverse-chronological will highlight your experience and make it easier for the recruiter to assess your qualifications at the present time.
The structure of the reverse-chronological is as follows:
Contact Information
Objective Statement
Skills/Strengths
Work Experience
Education
How do you write a resume in this format?
Lead-off with your current employment then, work your way back. If presently unemployed, start with your most recent job. Cite at least 8 duties and responsibilities and please don't include irrelevant work experiences.
What if you don't have enough experience? Find out the best resume format to use in the chapter "Entry-Level Electronic Technician Resume".
Write an Engaging Objective Statement
An engaging objective statement is one that resonates with the recruiter. It must answer the question:
"Why should we hire you as our Electronic Technician?"
You can answer this question by including the following information in your objective statement:
Strongest qualifications
Your objective for applying
At least 3 soft skills or best personality traits for the job
Here's an example of an engaging objective statement:
Certified Electronic Technician with 2 years of experience is interested in working for Financial Assurance Company. I am familiar with both analog and digital systems, run diagnostic software, and breadboard assembly. I consider myself hardworking, dedicated and results-oriented without reservations about working overtime or on weekends and holidays.
That objective statement reads "You're Hired!"
Tailor-fit Your Work Experience to the Job Description
Tailor-fitting your resume to the job description accomplishes 2 things:
Directly addresses the needs of the employer.
Shows the recruiter that you took the time to read the job description thoroughly.
These are definite plus points for your resume!
Here are 2 simple tips on how to tailor your work experience section:
Use the exact job title. If the job ad says "Electric Technician" or "Electronics Technician" then use the same title on your resume.
Identify the duties and responsibilities outlined in the job ad that you've handled before and prioritize these in your work experience section. Make sure they're seen first.
Build Up Your Skills
There's more to becoming an Electronic Technician than the ability to fix electronic equipment.
We'll discuss the importance of having the right skills on your resume. For now, we'll recommend building up your skills – add your expertise in various areas such as troubleshooting, design, testing, repair, and installation to name a few.
Electronic Technician Skills List
A resume that shows a comprehensive Electronic Technician skills list can put you at an advantage over candidates with more extensive experience. Especially, if your skills are relevant to the job.
Before summarizing your skills in the "Skills/Strengths" section, review the job ad and take note of the priority skills identified by the employer. If you have these abilities, put them at the top of the "Skills/Strengths" section.
What other skills should be seen in your resume?
Education – Sure, a Bachelor's Degree in Electronics will be a big plus but an Associate Degree will work just fine. In fact, you can find Electronics Technicians who completed a high school diploma and others with a GED score who are enjoying successful careers.
Certifications/Licenses – If you don't have an Associate Degree but completed high school or have a GED score, your best option to add more credibility to your resume is to get certified or licensed.

The licensing organizations are the Electronics Technicians Association and the International Society of Certified Electronics Technicians.

Ability to Read Schematics – Employers want to hire an Electronic Technician who can accurately read, understand, and implement schematics.

These diagrams are fundamental to electronics as they show you how the components are connected. However, there are some who erroneously interpret the schematics.

If you look at job ads, the ability to read schematics is most likely at the top of the list.

Basic Technical Skills – A good Electronic Technician must have a solid background and experience in basic technical skills for this position.

For example, you must be steady when using the soldering iron, organizing the wiring setup, and handling equipment for oscillation.

Likewise, you must be adept at implementing preventive maintenance and troubleshooting procedures.

Ideal Soft Skills – It's not just about how good you are with your hands. Recruiters want to know if you can work with the company.

As an Electronic Technician, you'll be working with other professionals in the field. The hours could be long, the demands could be more than you expected, and of course, the job will present stressful situations.

It's important to have the right mindset and attitude to become successful in your job.

Some of the ideal behavioral traits or soft skills for an Electronics Technician include patience, confidence, excellent communication skills, ability to work with a team, great analytical skills, and creative problem-solving.
Electronic Technician Duties And Responsibilities For The Work Experience Section
As an Electronic Technician, your primary responsibility is to ensure the performance of a company's electronic equipment and technology.
You do this through regular checkups, maintenance schedules, random inspections, upgrading parts and software with the latest technology, and implementing repairs whenever necessary.
How do you present these duties and responsibilities in the work experience section of your resume in order to impress the recruiter?
Don't Copy and Paste
Recruiters go through hundreds of resumes every day. Trust us when we tell you that recruiters can easily tell work experience sections that read as if they were just copied and pasted from other sources.
It might not even be uncommon for recruiters to find resumes from different applicants that are almost identical because the job descriptions are generic.
Give your job descriptions more thought and purpose. Don't slack off and write generalized descriptions. This is your paycheck we're talking about! If you don't take a serious approach to create a compelling work experience section, someone else will and that person will get your job.
Put In Specific Details
To differentiate your job descriptions from everyone else, put in details that are specific to the employment.
Here's an example of generalized job descriptions:
Maintain and repair security systems.
Use hand tools and equipment for troubleshooting.
Perform administrative tasks.
Conduct preventive maintenance procedures.
Review schematic diagrams.
After reading every job description, the recruiter will find himself asking "What?"
Your job descriptions must include details that answer a need. That's where the specific details come in.
Here's how we reworked the above job descriptions:
Maintain and repair air data systems on military aircraft and other equipment once clearance has been secured and granted.
Use hand tools, power equipment, technical manuals, and document drawings as the basis for implementing troubleshooting procedures.
Perform administrative tasks such as reviewing inventory and preparing requisition reports for the acquisition of new stocks of needed equipment and supplies.
Conduct preventive maintenance procedures on the various military sites and warehouses.
Review and analyze schematic diagrams and prepare recommendations to address performance issues that may include upgrades or replacements of certain components.
Tailor-fit the Job Descriptions
In the above example, it's obvious that the job opening is for an Electronic Technician who will work in a military airbase. The job applicant included specific details that showed the recruiter he has the experience and knowledge needed for the position.
Your job descriptions should read the same way. It must resonate with the recruiter and highlight your value to the employer. By tailor-fitting your job descriptions, you are answering the question:
"Why should we hire you?" or alternatively, "Why are you the best person for the job?"
Entry-Level Electronic Technician Resume
If you have an entry-level Electronic Technician resume and are trying to land your first gig, don't worry! All you have to do is to follow our easy and simple tips below to get noticed by the recruiter.
Use the Functional Format
Unlike the Reverse-chronological, the functional format will shine the spotlight on your technical skills and qualifications.
The structure of the functional format is as follows:
Contact Information
Objective Statement
Summary of Skills/Competencies
Certifications/Licenses
Education
Work Experience
Include Informal Work Experience
Did you do side gigs as a freelance Electronic Technician? If you did, include the information in your work experience section. After all, it still counts for practical work experience!
Include a Cover Letter
A cover letter can add more power to your resume because it's a personalized approach. You're talking directly to the recruiter. Likewise, if you were referred by someone who carries a measure of influence with the employer, indicate his name in the first paragraph of the cover letter.
Always try to stay updated with the latest developments in your field. If there are courses for these developments, take the time to sign up for them. Companies will tend to prefer candidates with updated knowledge.
We are sorry that this post was not useful for you!
Let us improve this post!
Tell us how we can improve this post?