Assembler Resume Sample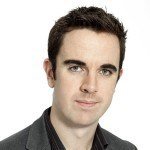 Jonathan O. Smith
Address:            456 Normandie Ave, Los Angeles, CA
Phone:              (661) 8762345
Email:                [email protected]
Current Job:    Automotive Assembler, Helix Motors, CA
---
Objective
Highly-skilled, motivated and passionate Assembler with 5+ years of work experience seeks to join Linux Motors Inc., as a Senior Assembler.  Strongly committed to assembling products that meet high standards of quality and meet production deadlines.
---
Skills
Certificate of Achievement: Electronics Assembly Technician

Proficient in reading and interpreting blueprints and Auto Assembly Manuals

Well versed with Automotive Manufacturing Simulation Software (SIMUL8), Manufacturing Inventory Software, MS Word and Excel

Ability to work in a fast paced environment

Expertise in frame prep

Strong attention to detail

Time management skills

Thrives best in a team environment
---
Work Experience
Assembler Automotive, 2016 to present
Helix Motors, Los Angeles, CA
Duties and Responsibilities
Studies assembly instructions, blueprint specifications and the itemized list of parts, tools and other materials needed for assembly line
Mounts mechanical and electrical components such as engine, transmission, axle units, air-conditioning system, exhaust and brakes
Loads stamped metal body components into automated welding equipment to form body subassemblies.
Mentors new hires on standard assembly procedures; observes, verifies and documents their quality of work
Assigns shifts and designates workstations to members of an assembly line
Assembler, 2012 to 2013
Phoenix Motors, Fresno, CA
Duties and Responsibilities
Fastened together auto body subassemblies such as chassis, side frames, hoods, trunk lids prior to welding
Strictly monitored supplies inventory of assembly line which led 90% decrease in wastage and over stock
Coordinated with other stations on the assembly line to ensure maximum speed and accuracy
The assessed and tested end product for errors resolved issues and made corrections in a timely manner
Assisted new assembly line members in reading and interpreting blueprints and schematics correctly
Assembler-First Line, 2015 to 2017
DBM Steel, San Francisco, CA
Duties and Responsibilities
Assembled metal components using rivet machines
Attached hardware, such as caps, knobs, clamps, and switches to assemblies
Adjusted, fitted and aligned parts to close tolerances and inspection standards
Conducted visual inspection of units during and after the assembly process
Utilized routing sheets, assembly instructions and surface appearance templates to ensure that standards of quality are met
---
Education
Electronics Assembly Technician: Competency-Based (CA) (CTE)
Salt Lake Community College, Salt Lake City, UT
2017
High School
East High School, Salt Lake City, UT
2015 to 2016; GPA 3.5
Personal Information
Status: Single
Date of Birth: August 16, 1991
Hobbies include model kit building, running, and weightlifting.
---
Assembler Resume Skills List

Your list of skills allows you to show how well-suited you are for the job. Tip the scales to your favor by writing an impressive and tailor fit Assembler skills list.
As you have read in our sample job description for Assembler resume, there are a number of skills you need to possess to make sure a high level of productivity is maintained.
What skills are these?
Education.The educational requirement depends on the industry you wish to get into. Light assembly jobs in manufacturing plants require a high school diploma or GED. A higher level of training is required for applicants who want to work the in electronics, automotive or shipping industry. There are many Community and Technical colleges that offer relevant associate degrees or certificate programs. It would be better to obtain training prior to application so you will have better chances of getting hired. Also, your level of training will determine your starting pay.
Strong Attention to Detail.Assemblers read blueprints and instruction manuals. One cannot afford to miss a single detail because the product's quality will be compromised. It is also important to have the ability to spot irregularities on the parts being assembled, assembly line and blueprints. This will prevent production errors that can lead to costly damages.
Dexterity.Assembly work involves putting parts together manually so your hands need to be agile enough to fit every nook and cranny. You need to have a strong and stable grip to hold tools. Strong hand-eye coordination is necessary as well.
Physical Strength and Stamina.People in the assembly line of production stand for long hours doing repetitive actions. If you tire easily then this is not the job for you. Employers require applicants to be physically fit and capable of lifting heavy objects. Work on improving your physical strength before you apply.
Ability to Stay Focused.Assemblers work in a fast-paced environment. It can be stressful since the assembly line has to keep moving in order to meet the set deadlines. It is very important to remain focused and cool under pressure.
Team Player.One must be able to work well with other members of the assembly line so the team's target will be met accordingly. Employers look for people who can collaborate well with others and are willing to contribute more than 100%.
Assembler Resume Objective
Your Assembler resume objective should provide the employer a strong sense of your abilities as an Assembler. You need to build momentum at this point since this is the first thing that will be seen. Be interesting and impressive enough to get a stronghold of the hiring manager's attention because this is the only way to encourage him to read the rest of your resume.
Like our sample resume objective for Assembler, start out with 2 to 3 of your strongest soft skills or attributes. In this type of job, where the skills needed are pretty much cut and dry, the employer wants someone he/she can work with.
The employer may indicate these attributes or soft skills in the job ad. Review the ad thoroughly and take note of specific attributes or characteristics that are noted.
When you write your goal, align it with the company's vision to give the impression that you are someone who is intent on contributing your best effort to the company's growth. Don't forget to include the company name to emphasize your strong desire to work for them.
The tone of your objective statement should be positive and confident. Make it brief and concise. A long and winding objective will only deviate the hiring manager's attention. Remember that two sentences are enough because this is merely an introduction.
Assembler Resume Format
If the Employer indicates the preference for experienced assemblers in the job post, it would be best to use the reverse chronological for your Assembler resume format.
You will be able to present your career progression better this way. Start with your current job and then move your way backward. Do not go beyond 10 years of work experience as hiring managers will key in only on three previous jobs held.
As for your educational background, begin with your highest degree and end with your high school diploma.
Go over our sample template for Assembler resume to see the different sections for inclusion. Take note of the order of contents as well:
Contact Information
Objective Statement
Skills
Work Experience
Education
Personal Information
Use bullet points for your lists of strengths and responsibilities so the hiring manager will be able to scan easily.
Entry Level Assembler Resume
Lack of experience is not an obstacle in looking for a job. When you write an entry level Assembler resume, you must focus on presenting the best you can offer.
First, wow them with your objective statement by emphasizing the skills that make you the best qualified candidate for the job.
Second, expound on your educational background. You will be able to gain better footing if you take up a certificate course for assemblers prior to your application.
Lastly, switch to the functional format which places more focus on your skills and qualifications. This means you will be changing the order of the sections to as follows:
Contact Information
Objective Statement
Skills
Education
Work Experience
Personal Information
Experience can be gained over time. But knowledge acquired through training and education shows investment in a career. Although you lack hands-on experience, it will show the employer that you have sufficient knowledge about the job.
Assembler Resume Writing Tips
Employers will be impressed if you clearly show how you put your skills and knowledge to good use at work. Assemble your contents more effectively by reviewing our Assembler resume writing tips:
Be Detailed With Your Responsibilities – Assembling is technical work. A potential employer would want to know how well you know your job. In ways it's like reading a set of instructions; you have to be very precise in outlining the details.
Don't Be Afraid to Get a Bit Technical – Hiring managers already have an idea of the job and its requirements. It would be okay to include some technical jargon in your job description just to show the recruiter you are familiar with industry terms.
Use Appropriate Verbs – Action words such as fastened, modified, adjusted, mounted and attached are frequently used to describe what assemblers do. Make sure these are included in your resume as the company may designate them as keywords.
Keep It Short – Unless you have worked with more than 5 employers or have over 10 years work experience, keep your resume to only 1 page.
As we mentioned in the sample Assembler skills list, you should have good attention to detail. The same goes when preparing your resume. This could be your only chance to impress the potential employer. If you're not sure, go back to our Assembler resume sample and use it as a reference point.
We are sorry that this post was not useful for you!
Let us improve this post!
Tell us how we can improve this post?