Demand for Pharmacy Technicians is expected to increase by 32% according to the Bureau of Labor and Statistics (BLS). If you want to land one of the many available job openings, you need a resume that stands out from everyone else. Our Pharmacy Technician resume sample may just be what the doctor ordered and give you the job over other applicants.
The job of a Pharmacy Technician is very important. You play a valuable role in organizing the pharmacy and make sure everything is in order. You regularly get in touch with customers who have special needs in terms of their medication. You are also involved in the preparation and mixing of medicines, management of inventory, labeling and other tasks that keep the pharmacy running smoothly. Pharmacies are always on the lookout for Pharmacy Technicians with the competencies and skills to help them manage the many different functions of the business.
Pharmacy Technician Resume Sample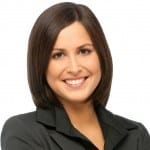 Kathleen Q. Carter

Address:            2645 Eagle Rock, Los Angeles, CA
Phone:                (323) 845-6217
Email:                  [email protected]
Current job:      Pharmacy Technician, Doctor's Orders Pharmacy Los Angeles, CA
---
Objective
To seek a position in a company where I can grow, nurture my experience and skills and ably assist the Pharmacy in its daily operations.
---
Skills
6 years experience as Pharmacy Technician

Associate Degree, Pharmacy Technology

Certification; Customer Service Training

Customer oriented

Physically Fit

Excellent communication skills

Team oriented

Pleasing personality

Excellent disposition

Goal – oriented

Highly organized

Punctual
---
Work Experience
Pharmacy Technician, 2013 to Present
Doctor's Orders Pharmacy; Los Angeles, CA
Responsibilities:
Maintains pharmacy inventory

Forecasts demands for medications and supplies

Places and receives supplies of medication

Attends to customers and health care professionals

Organizes medications for Pharmacists to dispense

Maintains records and files of doctors' orders and prescriptions

Oversees figures for charges

Prepares necessary reports

Maintains a safe and clean environment for the pharmacy
Pharmacy Technician, 2011-2013
Drugs 'r' Us; Los Angeles, CA
Responsibilities:
Greets customers

Assists at the counter

Procures all prescription orders

Receives phone-in inquiries

Responds to all e-mail or faxed inquiries

Maintains pharmacy inventory

Organizes medications for Pharmacists to dispense

Prepares necessary reports

Maintains a safe and clean environment for the pharmacy
Pharmacy Technician, 2009-2011
La Generica Pharmacy; Los Angeles, CA
Responsibilities:
Greets customers

Takes in customer calls

Procures all prescription orders

Attends to health care officials and representatives

Assists in preparing forecast for medicine and supplies

Maintains pharmacy inventory

Assists in maintaining doctors' and customers' records

Organizes medications for Pharmacists to dispense

Prepares necessary reports

Maintains a safe and clean environment for the pharmacy
---
Education
Glendale Community College
Associate Degree, Pharmacy Technology
Glendale, CA
2007-2009; 3.7 GPA
Montebello High School
High School Diploma
Cleveland Ave, CA
2003-2007, 3.4 GPA
---
Courses
Certification, Customer Service Training

MS Office
---
Personal information
Single

DOB 12/06/90

Hobbies include music, art and cooking
What to Write in a Pharmacy Technician Resume Objective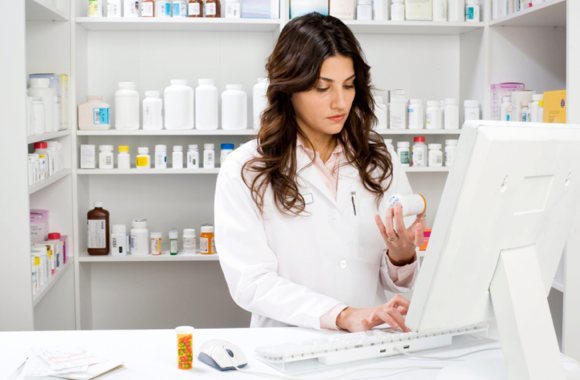 Even though the Pharmacist is the primary designation, the Pharmacy Technician nevertheless holds a very important responsibility. He or she enables the Pharmacists to carry out their duties and obligations smoothly and without issue. The Pharmacy Technician is there to make sure everything is in order and in accordance to what the Pharmacists need to maintain operations.
As a Pharmacy Technician, you have to be dedicated to your job. There a hundred and one responsibilities that you may have to carry out every single day. But the pharmacy needs you to keep it together. Being a Pharmacy Technician is a challenging job which involves crucial tasks. There are day-to-day stresses that you should be able to manage.
Pharmacies are looking for candidates who are committed to the job of being a Pharmacy Technicians. Your objective must state what the job is all about and what your primary role is. In effect, your objective and primary role are the interests of the pharmacy itself.
You may be surprised to know that pharmacies may refer to your resume objective as the most important section in your resume!
When you are dealing with medicines and the health of the pharmacy's customers and patrons, you have to be absolutely dedicated to your job as a Pharmacy Technician.
What to Write in a Pharmacy Technician Resume Skills Section
The ideal Pharmacy Technician is one who has the technical and fundamental competencies to manage the specific functions of the job. But having the requisite know-how and expertise is not enough to become an effective Pharmacy Technician. Keep in mind that even though you are handling medications that require precise measurements and processes, a pharmacy is still a customer-driven business.
Here are the qualities you need to include in your Pharmacy Technician Resume Skills section:
Educational attainment; you do not have to be a college degree holder to become a Pharmacy Technician. An associate degree in a related course such as Pharmacy Technology would be perfectly acceptable. If you have a high school diploma, you should furnish your GED score.
Certifications; if you do not have a college degree or an associate degree, try to secure certification as a Pharmacy Technician. There are courses available online or in community colleges. You can also try to secure certifications in customer service as this is a required skill as a Pharmacy Technician.
Highly organized; you will be tasked with organizing the medicines and supplies in the establishment's inventory and the records and files of doctors, patients and customers.
Meticulous, high level of attention to detail; you will also be tasked with mixing certain types of medications according to the customer's prescription. You will also be responsible for procuring and assembling the medicines that the Pharmacists are about to dispense. Finally, you will responsible for filling out prescriptions which is a risky undertaking.
Excellent communication skills.
Proficient in phone handling.
Ability to discuss issues and matters with health care professionals.
Good mathematical skills; you will be doing a lot of counting as a Pharmacy Technician when you are managing inventory.
Systematic; you should be able to efficiently follow a specific process flow for managing inventory, forecasting supplies, preparing and communicating orders and receiving supplies.
Great ability to manage stressful situations.
Can efficiently work with the supply chain.
Can establish great rapport with customers, associates and suppliers.
Ability to take instructions and carry out work in a responsible manner.
Dedicated to maintaining a clean, hazard free working environment.
Dedicated to following all procedures and guidelines in the safe handling of medications and supplies.
Attends to all issues, concerns and questions immediately.
Ability to find quick and effective resolutions to issues and concerns.
It is not enough that you have the technical and fundamental skills to perform as a Pharmacy Technician. There are other job requirements that you must possess in order to become effective. Many of these skills cannot be trained but gained from experience or rooted deeply in your values.
What to Write and Not to Write in the Pharmacy Technician Resume Experience Section
Although the scope of work of a Pharmacy Technician can hardly be differentiated, potential employers still look at your various experiences.
They want to see the level of your experience and the extent of responsibilities you were allowed to manage. This is why you should not leave any stone unturned and go into detail.
Maintain the standard requirements of the job as a Pharmacy Technician such as:
Greeting customers

Taking in orders via phone

Managing inventory

Assisting the Pharmacists

Maintaining a clean environment

Preparing mixtures and prescriptions
But attempt to differentiate each experience by adding tasks that are unique to the particular job.
For example, you can indicate the following:
Prepared all required documentation for ordering and receiving medicines and other supplies

Responsible for forecasting demand for certain medications and supplies

Tasked with responding to written communication

Oversees quality control guidelines within the premises

Liaisons with government health care officials or representatives
Differentiating your experience will help highlight your qualifications to the prospective employer.
If you did On-The-Job training at a pharmacy, you do not have to include this in your resume. If you had other previous work that came before your career as a Pharmacy Technician, do not go into detail if these occupations have no relevance. Otherwise, these details may only lead to distraction.
By using our Pharmacy Technician resume sample, you will surely improve your chances of landing the job you want. Review and consider the suggestions we made at the resume objective, skills and experience sections to further strengthen your job application.
If this Pharmacy Technician resume example wasn't sufficient for you, you are free to review some other samples and templates from our site. Browse to some related resumes below and find your inspiration.
Medical & Health Care Resume Examples
Home Care Aide Resume Examples
Besides the resumes listed above, we recommend going through the following resume writing and job seeking tips:
Felix is the job search, resume writer expert and founder of ResumeOK. He started the company in 2011 with the mindset that everyone deserves a chance to get a good job and with the goal of helping people write great resumes. Since then, he inspired thousands of people with the
resume samples
and advice written, for more than 300 different job positions.
Felix's work has been appreciated and shared on many well known online publications such as:
BusinessInsider
,
FoxNews
,
SmartRecruiters
,
Business.com
,
Huffpost
,
ZipRecruiter
,
SnagAJob
and many others.
Felix has extensive experience in human resources, recruitment and online business development. On ResumeOK, he uses his 10+ years of experience in the recruitment industry to provide step by step instructions on how to write solid resumes that will catch the attention of the recruiter.
Over the years, Felix has been responsible for reviewing resumes and conducting job interviews, for his own startups and also for other companies. After going through tens of thousands of resumes, he has learned what makes a resume stand out from the crowd and what are the most common mistakes people make. All the experience and knowledge gained over the years are being used in making ResumeOK the go-to place for finding great resume samples, job interview advice and resume writing tips.
Get in touch with him by email at
[email protected]
or by using the
contact page
.
Latest posts by Felix Tarcomnicu (see all)