Personal Care Assistant ( PCA ) Resume Sample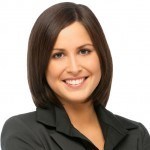 Karen G. Gilmore

Address: 14578 Garrett Lane, Victorville, CA
Phone: (760 984 6785
Email: [email protected]
Current Job: Personal Care Assistant; Lauren Heights Community Center, Victorville, CA
---
Objective
Personal Care Assistant with more than 2 years of work experience and certified as a Caregiver is interested in joining your team of healthcare professionals at Collins Hospital. I have the technical qualifications and experience necessary to be effective for the job. Likewise, I have a valid driver's license to allow me to render home-based service.
---
Skills
Experienced and knowledgeable in handling various types of medical equipment such as catheters, blood pressure readers, stethoscopes, thermometers, tongue depressors, retractable pens, and hygiene items.
Knowledgeable in managing electronic health records of patients.
Bilingual – Level 7 Spanish
Valid driver's license.
Physically fit.
---
Work Experience
Personal Care Assistant; 2019 to Present
Lauren Heights Community Center' Victorville, CA
Responsibilities:
Review patient records and the schedules for meals and medicines for the day; oversee the health and well-being of 20 patients per day.
Read the notes left by the attending physician and the endorsement reports from the previous PCA.
Check if the patient is asleep and the level of responsiveness.
Run through a checklist of questions for the patient.
Perform the standard evaluation of a patient's condition/
Assist the patient in the bathroom – bathing and personal hygiene functions.
Prepare the meals as designed by the nutritionist.
Provide the patient assistance while eating.
Encourage dialogue with patients to alleviate emotional and mental distress.
Create a nurturing and stress-free living condition for patients.
Guide the patients through their exercise routines.
Prepare endorsement report for succeeding PCA.
Caregiver; 2018 to 2019
Mobile Healthcare Systems; Victorville, CA
Responsibilities:
Visit 5 patients in their homes everyday to provide the required assistance in feeding, personal hygiene, and rehabilitation.
Administer the prescribed medications to the patient.
Converse on a regular basis with patients to give them a sense of warmth and family.
Assist the patient in performing tasks.
Provide assistance in keeping the patient's home clean and orderly.
Assist the Registered Nurse and Physical Therapist when they are performing their duties and responsibilities.
---
Education:
High School
Victor Valley High School
Victorville, CA
2010 to 2014
How To Write A Good PCA Resume
With demand projected to remain high at 33% for the next 10 years, you can expect a lot of competition in this field of patient care. The last thing you want to do is to submit a cookie-cutter application. How bad do you want to get the job? Win it by sending a good PCA resume and in this section, we'll teach you how.
Highlight Your Certifications
You don't need to be certified or licensed to become a PCA – but that shouldn't stop you from getting certified or licensed! You need every advantage you can get and don't think that the other applicants are thinking of the same thing.
Look for schools and skills training agencies in your area that offer certification courses in PCA or a related field such as Caregiving. You can also sign up for online courses.
Make sure that the school has a curriculum that is accredited by a professional regulatory body in your region or has a good reputation in the industry.
A typical course outline will include the following topics:
Introduction to Nursing Procedures
Introduction to CPR
How to Measure a Patient's Vital Signs
How to Perform Proper Patient Hygiene
Proper Handling and Care of Disabled Patients
How to Manage Patients Who Are Terminally Ill
Usually, it might take you 120 to 180 hours to complete these courses. After you take and pass the final exam, you'll be given a certificate for your efforts.
Then, include these certifications in your PCA resume. You can add a specific category, "Certifications/Licenses", and this should be situated in the top-third section of your resume so it can immediately be seen by the recruiter. Another good approach is to mention these certifications in your objective statement.
The key takeaway is that if you have them – certifications and licenses – flaunt them.
Choose the Right Resume Format
There's no such thing as a default resume format. How you present your qualifications and information will have an impact on whether or not you get hired for the position.
You have to keep one thing in mind about the hiring/recruitment process. The recruiter will not spend a lot of time on your resume. Some studies have shown that recruiters won't spend more than 6 seconds reviewing an application.
Choosing the right format will put the key information where the recruiter needs to see them. It will help him arrive at an accurate evaluation of your qualifications. You want your strengths, not flaws and weak points to be front and center.
Which resume format is for you?
Reverse-chronological – For PCA applicants who have at least 1 year of work experience and have no unemployment gap exceeding 4 months.
Functional Format – For those who have no work experience or fresh graduates but have acquired the proper training as a PCA.
Combination Format – For applicants who have extensive experience and are applying for a higher position as a PCA or for applicants with extensive experience from a related field such as caregiving and want to shift careers to become a PCA.
Review our sample resume for a PCA to have an idea of how the reverse-chronological format looks like.
The functional and the combination formats follow the same structure:
Contact Information
Objective Statement
Certifications/Licenses
Education
Strengths/Skills
Work Experience
As discussed previously, the person who uses the Combination format will have a more detailed work experience section.
If the purpose of the Functional format is to downplay the lack of experience by highlighting the technical qualifications, for the Combination format, the technical qualifications are used to add substance to the work experience section.
Include a Cover Letter
Technically, a cover letter isn't part of your PCA resume but it can or should be part of your job application.
A cover letter is your formal introduction to the prospective employer. It's presented in standard letter format with a header, greeting, introduction, value proposition/qualifications (the body), and conclusion.
Properly written, a cover letter can give you a significant advantage over the rest of the applicants. Include a cover letter if:
You know of an influential person who has a good relationship with the prospective employer.
You were referred by an influential person specifically for the position.
If your contact is indeed influential and known within the organization, the recruiter might prioritize your application. In some cases, the contact person makes arrangements with the head or owner of the company to expect your resume.
Before writing, make sure the contact person has given you the go-signal to mention his name in the cover letter.
Create a Professional-looking Resume
If your resume looks shabby, disorganized, and doesn't read well, the recruiter might assume that your quality of work is the same.
The resume is your first contact with the recruiter. Make a good impression by writing a professional-looking resume:
Organize all information in bullet points.
Choose a professional resume style such as Calibri, Arial, or Helvetica.
The size of the font must be big enough to be readable.
Use a professional email address – [email protected] not [email protected]
Differentiate each section with sub-headers.
Review the resume multiple times and edit all mistakes in spelling and grammar. Run the resume through a spelling and grammar checker.
Lastly, unless your work experience exceeds 10 years, keep it down to only 1 page.
PCA Skills List
The abilities that a recruiter would want to see in your PCA skills list would depend on the nature of the job or the type of care that you have to administer. Generally speaking, the following skills or qualifications should be seen in your resume.
Education
As mentioned earlier, you don't have to be a college graduate to become a Personal Care Assistant although having a degree would be a big plus. There are quite a few PCAs who have successful careers with only a high school diploma or a GED equivalent in tow.
The important thing for employers is that the candidate can read and understand instructions very well and have good enough comprehension to learn and process concepts and information.
Certifications
We discussed this in the section "How To Write A Good PCA Resume" and it bears mentioning again that completing certification courses that are relevant to the job of a PCA can help your application get noticed.
Signing up for certification courses shows the recruiter that you are serious about your chosen career. It also proves you have the initiative to become better at the job and assures the employer the company won't have to spend much on training you.
Soft Skills
Although a big part of the job for a PCA is administering healthcare procedures that require technical or hard skills to patients, an argument can be made that a more important consideration is the personality of the PCA. After all, the job of a PCA is essentially patient service.
You'll be attending to the special needs of the elderly or of people who are in the process of rehabilitation. Many of them might not be in the proper state of mental and emotional health.
The elderly might be afflicted with dementia or a form of mental condition such as Alzheimer's Disease. Those who are recovering from surgery or medical procedure might be in a state of depression – they have a hard time coping with the reality of being disabled.
You'll experience days where the patients won't be pleasant. And for this reason, many PCAs quit the profession.
So what are the ideal soft skills to become an effective PCA?
Patience
Dedicated
Results-oriented
Detail-oriented
Ability to handle stressful situations
Pleasant/Positive Disposition
Cheerful
Empathetic
Passionate about healthcare
Excellent Motivator
You might be asking, "How will the recruiter know if I have these soft skills?"
The answer is to provide examples of incidents where you exhibited these soft skills in the work experience section. You'll see examples in the next section.
PCA Duties And Responsibilities For The Work Experience Section
After the recruiter browses through your skills to assess your qualifications, the next question is "How well do you know your job as a PCA?" The answers can be found in how you present your PCA duties and responsibilities in the work experience section.
Present Your Duties and Responsibilities in Chronological Order
Regardless of which resume format you use, a good technique to get the recruiter engaged with your work experience section is to present your duties and responsibilities in chronological order.
In other words, start off with the first thing you do and end with the last task you do while on the job.
Here's an example of writing the work experience section in chronological order:
Review the procedures for the day: medications to be administered, meal plans, and exercise schedule.
Check on the condition of the patient; refer to the schedule and perform the required task.
Bathe the patient and ensure a fresh change of clothes.
Prepare breakfast according to the meal plan.
Administer the prescribed medicines.
Update the patient checklist and record book.
Prepare a report for the attending physician.
Assist the patient through the specially-designed exercise routine.
Motivate patients who are struggling with some of the recovery programs.
Provide counsel and consultation to patients who are dealing with emotional issues.
Ensure that the patients are in the right mindset and not emotionally distressed by providing a good ear for listening and sound advice.
Prepare lunch according to the meal plan.
Ensure that the patient gets adequate rest and is comfortable.
Check the cleanliness and hygiene level of the bedsheets and change accordingly.
Endorse the patient's records to the incoming PCA.
We bold-faced 3 of the job descriptions to highlight the point we made in the previous chapter that you can give the recruiter a snapshot of your soft skills by providing examples of instances where you displayed these traits in the work experience section.
Substantiate Your Job Descriptions With Numbers
To give the recruiter an idea of your level of experience and capabilities, substantiate your job descriptions with numbers.
Here are a few examples:
Attend to the needs of 25 patients on a daily basis.
Review and update the database of the clinic that accounts for 200 patients.
Prepare 75 meals per day.
Visit 4 patients in their homes on weekends.
Adding numbers to your job descriptions can be especially valuable if the job ad specifically requires a candidate with the experience of handling a range of patients per day.
Use the Right Verbs
Leadoff your job descriptions with verbs that are easily and readily identifiable with the job of a PCA.
Here's a rundown of the best verbs you can use for your job descriptions:
Review
Evaluate
Analyze
Administer
Assist
Provide
Bathe
Wash
Guide
Attend
Prepare
Update
Endorse
Discuss
Manage
Oversee
Help
Keep Your Job Descriptions Short and Simple
If you think you can impress the recruiter by using technical jargon and long, meandering sentences – think again.
Recruiters prefer to review resumes that are easy to read and understand. Remember, recruiters, don't spend a lot of time reading a resume. They will only scan them for keywords and information that are relevant to the needs of the company.
Go back to our examples of job descriptions for a PCA. You can see that the job descriptions are easy to understand and written in a conversational style. Keep your job descriptions short and simple. The recruiter will remember you for it.
Entry-Level PCA Resume
If you have an entry-level PCA resume, it's understandable if you're worried about your chances of getting hired. Many employers seem to value experience a great deal because you're dealing with people who have compromised health.
The truth is, you're not alone. The demand is quite high for PCAs and other health workers who extend service to patients with disabilities or rehabilitating from surgery. There will be other first-time PCAs who will be vying for the same job as you.
How can your entry-level PCA resume stand out from the rest? Follow our tips below to get the attention of the recruiter.
Use the Functional Format
It's safe to assume that a significant number of first-time PCA job applicants will use the reverse-chronological format because that's what the so-called resume writing experts will tell them.
Using the reverse-chronological format will emphasize your lack of work experience. Check out the structure of the reverse-chronological format below:
Contact Information
Objective Statement
Skills/Strengths
Work Experience
Education
Certifications/Licenses
The work experience section is right in the middle of the resume. The previous sections won't have enough substance to show the recruiter that you've acquired the training and education necessary to become a PCA.
Under the functional format, work experience will be the last section. The sections "Certifications/Licenses" and "Education" will move up as you can see below:
Contact Information
Objective Statement
Certifications/Licenses
Education
Skills/Strengths
Work Experience
By using the functional format, you are able to drive more attention to your technical skills and specialized qualifications that are necessary to become a PCA.
Write a Compelling Objective Statement
If you're starting out as a PCA, a recruiter might want to know 2 things about you:
Why did you decide to become a PCA?
Why did you decide to apply to our company?
Today's recruiters are equally, perhaps even more, interested in finding out who the applicant is than what they can do. Recruiters know that skills can be taught through training.
But when you're handling the needs of the elderly and other people who might be emotionally distressed because of their health situation, hiring someone with the right soft skills or attitude might be more important.
The recruiter can use the objective statement to get clues on who you are as a person.
Start off with your qualifications.
State the reason why you're applying specifically to this particular employer.
Share your story of why you wanted to become a PCA.
Here's an example of an objective statement that uses the above-mentioned tips:
"I'm a licensed Caregiver who has completed online certification as a Personal Care Assistant, a copy of which is attached to this resume. I'm interested in joining your team of PCAs because the majority of your patients are the elderly. I became a Caregiver because I spent the last 6 years taking care of my parents. It was during this time that I decided to become a PCA because the additional skills would improve the way I handled the needs of my patients. I'm confident of my abilities to render the best service and care to your patients if given the opportunity."
If you haven't heard from the company you applied to, it's perfectly fine to follow up. Don't be discouraged if the job wasn't given to you. There are plenty of work opportunities available in the market. Be patient and keep pushing your PCA resume to companies that match your skill set.