Lab Technician Resume Sample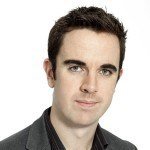 Taylor C. Ventura
Address:    9784 NW Fort Sill Boulevard, Lawton, OK
Phone:       (580) 798 6347
Email:          [email protected]
Current Job: Lab Technician; Bronson Laboratories, Lawton, OK
---
Objective
AMT-certified Lab Technician with 5 years of experience seeks to apply for the position of Medical Lab Technician at First Patient Care Health Clinics. I have an Associate Degree in Medical Technology and I am proficient in the following medical lab software programs: Lab Collector LIMS, Intelligent Medical Software, and eLab. The 3 attributes that best describe my approach to work are: Disciplined, Dedicated, and Detail-Oriented.
---
Skills
Certified by the AMT – American Medical Technologists.
Associate Degree in Medical Technology
5 years of work experience
Knowledgeable in the following software programs – MS Office, Lab Collector
LIMS, Intelligent Medical Software, and eLab.
Proficient in handling medical laboratory equipment.
---
Work Experience
Lab Technician, 2017 to Present
Bronson Laboratories; Lawton, OK
Responsibilities:
Collects, handles and processes specimens for analyses and reporting purposes.
Documents results of laboratory testing.
Strictly complies with the laboratory's guidelines on specimen collection and other quality control policies.
Monitors all quality control activities and calibrates all instruments and procedures whenever necessary.
Identifies all factors and indicators that may significantly affect testing and reporting of lab results.
Oversees the laboratory's ordering procedures; receives and distributes all laboratory supplies.
Lab Technician; 2015 to 2017
Primary Health Clinic; Lawton, OK
Responsibilities:
Collected body fluids, specimens, and tissue samples from patients as requested by attending physician.
Ensured the protection, safety, and integrity of the procured samples prior to transport to the laboratory.
Performed required tests on the specimens and samples.
Prepared reports on findings and documented test results.
Distributed reports on findings to attending physician; discussed the testing process and results if necessary.
Lab Technician; 2014 to 2015
Centerpoint Laboratories; Lawson, OK
Responsibilities:
Procured samples from patients as requested by physicians.
Reviewed testing guidelines and tracked factors that could adversely affect test results.
Documented all test results; updated patient records and transmitted copies to attending physicians in a timely manner.
Provided consultation to doctors whenever necessary or upon request.
Endeavored to maintain a clean and safe laboratory.
---
Education
Medical Technology
Associate Degree
Cameron University
Lawton, OK
2010 to 2012
Lawton Senior High School
Lawton, OK
2006 to 2010
Certification:
Certified by the AMT – American Medical Technologists; 2012
---
Lab Technician Skills List
Lab Technicians play an important role in helping doctors make the correct diagnosis. Getting the right education should be on your Lab Technician skills list. You should also have the right attributes for this very demanding job.
Education. Having the proper educational background will add value to your job application. An Associate Degree in Medical Technology or any science-related course will be fine. These science-based courses will normally include actual laboratory work which will go a long way in developing familiarity with procedures.


Certification. It is not necessary to be certified. However, most job posts will require a candidate to have certification as a Lab Technician.

In our sample resume for a Lab Technician, Taylor received certification from the American Medical Technologists organization.

Please keep in mind that in order to be considered for a certification program, the minimum requirement in most instances is an Associate Degree.


Detail-Oriented. There are a few good reasons why a Lab Technician must be detail-oriented.

One, if the specimens are compromised, the doctor can have a misdiagnosis of the patient's condition. Second, if the Lab Technician does not recognize factors that could be impacting on the quality of the specimen, he/she could come up with a flawed report.

Lastly, when working in a lab, you will handle toxic substances. Mishandling these substances can pose a risk to you and your co-workers.


Computer Literate. As a Lab Technician, you will be analyzing as well as preparing spreadsheets. You should know how to run a spreadsheet program like MS Excel.

Most laboratories use medical technology software programs to make the job easier. In our sample job description for a Lab Technician, we highlighted Taylor's knowledge in a few standout software programs.


Excellent Communication. You will be working with other people in the laboratory and in hospitals. Communication is very important because misunderstandings can pose a serious risk to patients.

You have to articulate your analysis of the specimens clearly in your report and when doctors are consulting with you.
Lab Technician Resume Objective
Go back to the job post before writing down your Lab Technician resume objective. The recruiter wants to see if the applicant has the required skills which were indicated on the job post.
We started the sample resume objective for a Lab Technician with the AMT certification. Whether this is a requirement or not, getting certified will always be an advantage. Then we highlighted Taylor's 5 years of experience as a Lab Technician. If you have more than 2 years of work experience, that would be enough to impress the recruiter.
Complete your objective statement by summarizing the skills you have that were listed on the job post.
The resume objective is very important because it makes the recruiter's job so much easier. If he/she sees the required skills on your objective statement, it will be enough to encourage the recruiter to explore your resume even more.
Lab Technician Resume Format
For your Lab Technician resume format, the chronological may be the best one to use if you have enough experience. The chronological format shifts the focus on your work experience.
You will have to set up work experience properly by arranging the other sections like our sample resume template for a Lab Technician:
Contact Information
Objective Statement
Strengths
Work Experience
Education
Certification
Personal Information
As you will notice, the work experience section is located in the middle of the resume. This allows the information detailed in Contact Information, Objective Statement, and Strengths to set up the contents of your Work Experience.
Always start out with your current or latest employment then move back toward your earliest relevant work experience. List down at least 5 responsibilities which best describe your duties with your previous employers. Make sure these responsibilities are relevant to the demands of the job you are applying to.
Entry Level Lab Technician Resume
If you have an entry-level Lab Technician resume, you should highlight the skills that qualify you as a credible candidate for the job.
These skills include the following:
Certification from AMT or another recognized regulating agency for Medical Technologists.
Post-secondary degree in a related field.
Transferable and/or relevant skills such as being computer literate and the ability to handle various laboratory equipment.
Indicate if you had undergone On-The-Job or OTJ training.
Lastly, shift to the Functional format which will re-arrange the sections this way:
Contact Information
Objective Statement
Strengths
Education
Certification
Work Experience
Personal Information
Lab Technician Resume Writing Tips
Handle your resume as carefully as you would the lab samples. Mistakes are costly especially when the job is competitive. This is why you should take the time to read our Lab Technician resume writing tips.
Correct Errors – So you said you are "detail oriented"? Errors in spelling and grammar are proof that someone is not detail-oriented. Before submitting your resume, review the content for spelling and grammatical errors.
Give the Details – When describing your work, don't be shy about the details. Let the employer see that you know the job like the back of your hand. Break down your duties and responsibilities.
If you learned any new skill that is relevant to the job, include it in your resume right away. Don't procrastinate as you might end up forgetting about it. Use our Lab Technician resume sample as an instant reference.
Last Updated on July 16, 2021 by Felix Tarcomnicu