Dental Hygienist Resume Sample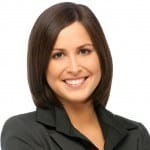 Cassandra L. Mattis
Address:          4717 Burlington Drive, Evanston, IN .
Phone:             (812) 329 8745
Email:              [email protected]
Current Job:  Dental Hygienist; Clarkson Dental Clinic; Evanston, IN.
---
Objective
Licensed Dental Hygienist with more than 7 years experience in the industry wants to land the position of Dental Hygienist for Robinson-Davis Group of Dental Clinics. In addition to my skills and expertise in the profession, I also have experience in administration work and with managing staff. I am highly dedicated to my craft; meticulous and professional in the conduct of work.
---
Skills
Licensed Dental Hygienist; Passed National Board Dental Hygienist Examination, 2015.

Passed; Regional Dental Hygiene Exam, State of Indianapolis, 2015.

Associate Degree – Dental Hygiene, Owensboro Community and Technical College.

Excellent patient skills; helps patients especially young children be at ease before procedure.

Administrative skills; can help organize documents, appointment schedules, take phone calls, conduct inventory work and prepare required reports.

Management experience; assigned to train, manage and orient team of hygienists in most current employment.

Well coordinated; can handle various dental tools to remove tartar, plaque and stains from tooth, apply sealants, fluoride treatments and polishes and handle x-ray equipment.
---
Work Experience
Dental Hygienist; 2015 to present
Clarkson Dental Clinic; Evanston, IN.
Duties and Responsibilities
Performs dental hygiene procedures for cleaning teeth and gums as preparatory work for surgery or general maintenance.

Applies desensitizing and sealant materials to teeth.

Conducts gross debridement, deep scaling, curettage and root planing procedures.

Cleans and repairs dental prosthesis.

Orients and trains team of 5 dental hygienists on proper infection control procedures.

Assists the clinic in organizing all patient files.

Occasionally handles administrative duties including updating patient records, booking appointments and assisting patients in facilitating insurance claims.
Lead Dental Hygienist; 2016 to 2015
Taylor and Watts Family Dental Clinic; Fort Wayne, IN.
Duties and Responsibilities
Prepared all patients that were scheduled for surgery or treatments by cleaning teeth and gums and took x-rays as instructed by Dentist.

Tasked to apply sealants, fluoride, scaling, prophylaxis and other procedures under the guidance of the Dentist.

Educated patients on the proper dental hygiene procedures.

Assisted the Dentist in reviewing the patient's medical history.

Trained and oriented Assistant Dental Hygienists in clinic regulations, procedures and treatments.
Assistant Dental Hygienist; 2016 to 2016
Taylor and Watts Family Dental Clinic; Fort Wayne, IN.
Duties and Responsibilities
Assisted Lead Dental Hygienist in the dental clinic by conducting cleaning of teeth and gums, preparing x-ray machine and sealants, materials for polishes.

Charted conditions of teeth; evaluated hard and soft tissues and recorded periodontal abnormalities.
Maintained equipment, managed the inventory of clinic supplies and prepared the necessary requisition reports.

Organized and monitored patient records and related reports.

Answered questions from patients regarding surgery procedures and treatments.
---
Education
College
Associate Degree – Dental Hygiene
Owensboro Community and Technical College
Evanston, IN.
2015 to 2017
High School
Heritage Hills High School
Evanston, IN.
2017 to 2015
Licenses:
Licensed Dental Hygienist; Passed National Board Dental Hygienist Examination, 2015.

Passed; Regional Dental Hygiene Exam, State of Indianapolis, 2015.
---
Personal information
Status: Single
Date of Birth: January 24, 1991
Hobbies include golf and tennis.
Dental Hygienist Resume Skills List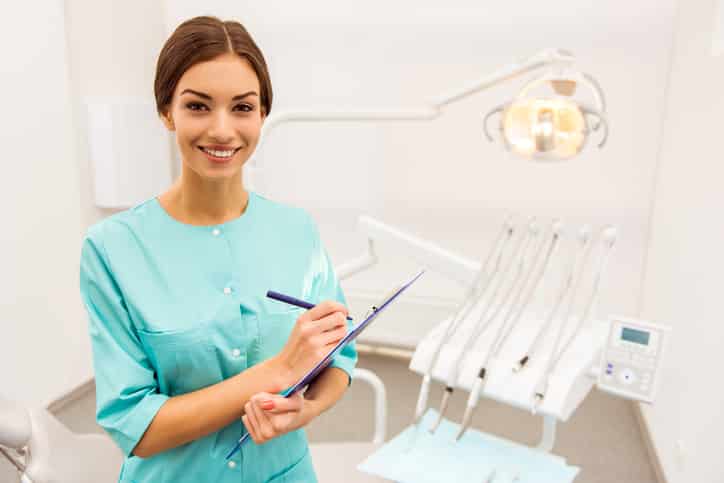 Technical expertise and fundamental knowledge of the discipline is great to have on your Dental Hygienist skills list. But that's not enough. Companies are looking for other attributes that make you a perfect fit in their dental clinic.
What skills do your need in your resume?
Education.


An Associate Degree in Dental Hygiene will suffice to give you a good fundamental base for the profession. Associate degrees are offered in community colleges.

Check first if the Dental Hygiene program is accredited by a regulating body. In the United States, the regulating body is the Commission on Dental Accreditation of the American Dental Association.
Certification/ Licensing.


You cannot practice as a Dental Hygienist unless you are licensed. You have to pass the National Board Dental Hygiene Examination.

This is a written examination that tests for your knowledge of Dental Hygiene principles and presents patient case studies for your review, evaluation and eventual recommendation for treatment procedure. After you pass the NBDE, you have to take the regional exam which involves the demonstration of a specific clinical skill. You can see these qualifications clearly presented in our example of a resume for Dental Hygienist.
Excellent Patient Skills.


Who is afraid of the Dentist? Even adults dread going to the dental clinic. Procedures start with the Dental Hygienist. Young children can be a problem especially when they hear the tools start up.

This is where having excellent patient skills comes to play. You have to keep the patient at ease. It will be a good time to educate him/her on why brushing their teeth after meals is important.
Ability to Handle Tools and Equipment.

You will learn these pieces of equipment in Dental School but it is very important to be coordinated with them when are finally working. Not all tools and equipment will work the same way. Some clinics may use the latest models with the bells and whistles. Make sure you have the skills to learn them as soon as possible.
Specialized Skills.


Don't be surprised if you will be asked to handle responsibilities not covered by Dental School. The main position in the clinic is the Dentist. He/she has to remain focused on the patient.

You may be required to do administrative work such as answering phones, booking appointments, taking patient information, responding to questions from patients or via email and updating patient records. It's just all part of the job.
Dental Hygienist Resume Objective
The fastest way to be considered for the job is to tell the potential employer right away that you are licensed and certified to practice as a Dental Hygienist. Where to share this information? Use your Dental Hygienist resume objective.
Clinics, hospitals and other healthcare businesses are allergic to malpractice lawsuits. They will not hire you until you can show proof that you have been licensed by the state to become a Dental Hygienist.
This is exactly how we started our sample resume objective for Dental Hygienist. Knowing that you are a certified professional is half the battle won. The next step is to share other information that will make you the clinic's number one draft pick.
In the case of Cassandra, we summarized the following skills as her strong points:
7 years experience as Dental Hygienist;

Experience in doing administrative work;

Experience managing staff;

3 defining attributes: Dedication, Meticulous and Professional
If you want to know what to put in your objective statement, review the job post for clues. Companies often include the skills they need for the job. This includes both technical as well as the ideal personality attributes.
It is important to add these in your Dental Hygienist resume because if the employer uses an Applicant Tracking System (ATS) these details could be pre-qualifying keywords.
Dental Hygienist Resume Format
Experience is a very important qualification for dental hygienists. If you have had uninterrupted work or if unemployment gaps do not exceed 4 months, use the reverse chronological for your Dental Hygienist resume format.
The advantage of the reverse chronological format is that you get to present your skills starting from your current or latest employment. This is important because hiring managers or the Dentist reviewing your resume will place the greatest amount of attention of your current level of experience.
The reverse chronological format answers the question, "What can you do for my clinic right now?"
But you have to set up your work experience strategically. You will notice in our sample template for Dental Hygienist resume that we structured the sections whereby work experience is located in the middle:
Contact Information

Objective Statement

Skills

Work Experience

Education

Licenses

Personal Information
This setup helps place more emphasis on work experience because the Hiring Manager would have gone through Objective Statement and Skills which would give him/her an idea of what Cassandra can do and has done in her career.
Entry Level Dental Hygienist Resume
Thinking of starting out a career in this well-paying profession? As long as you are certified, licensed and have taken the appropriate courses, you have little to worry about even if you have an entry level Dental Hygienist resume.
The first thing you should do is to shift from the reverse chronological format; which is favored by hiring managers, to the functional format.
Why? The functional format places greater attention on your skills and qualifications. This includes your license as a professional Dental Hygienist.
The functional format will rearrange our template for Dental Hygiene resume sample to this setup:
Contact Information

Objective Statement

Skills

Education

Licenses

Work Experience

Personal Information
This type of setup will "work over" the Hiring Manager or the Dentist reviewing your entry level Dental Hygienist resume before he/she gets to your work experience.
You can place Licenses before Education to further emphasize the fact that you have been allowed by the state to conduct Dental Hygienist work.
Dental Hygienist Resume Writing Tips
Fine tune your application before submitting it by taking a few minutes to read through our Dental Hygienist resume writing tips:
Keep It Short And Concise –

 It is not uncommon to have applicants with more than 10 years work experience. Some will move up to formal dental practice after a few years. Until such time, if you have not worked for a decade, keep your resume down to only 1 page.

Show Growth; Don't Hide It –

The biggest mistake that some candidates make is to try and make their resumes very impressive by identifying multiple tasks that basically read the same in their previous employment. Hiring managers want to see growth in your career. Don't be afraid to disclose that in your early years, you didn't do much practical work. That is part of the learning process.
Just like dental hygiene work, writing a resume is a learned skill. Keep working at it. If you plan to apply for a new job, make a new one that is customized for the needs of the potential employer. 
Last Updated on June 22, 2021 by Felix Tarcomnicu