Maintenance Supervisor Resume Sample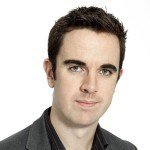 Donald T. Bergman
Address:      15321 National Drive, Chantilly, VA.
Phone:        (703) 232 6354
Email:         [email protected]
Current Job: Maintenance Supervisor; Chantilly First Financial Services, Chantily,VA
---
Objective
5 years of experience as a Maintenance Supervisor with an HVAC-Certification and a 2-year Associate Degree in Maintenance Management is confident of being considered as a candidate for your open position as Area Maintenance Supervisor. Other strong skills include personnel management; experience in creating work shifts, delegating tasks, managing time-tables, problem-solving, and creative thinking.
---
Skills
HVAC Certified
5-years experience
Associate Degree in Maintenance Management – Virginia Technical Institute,
Alta Vista, VA (2010)
Knowledgeable in eMaint, FaciliWorks, and MS Office
Valid Professional Driver's License
Excellent communication skills
Leadership ability
Willing to work long hours and holidays
---
Work Experience
Maintenance Supervisor; 2017 to Present
Chantilly First Financial Services, Chantilly, VA.

Responsibilities:
Conducts routine, preventive maintenance services; ensures that all machines, tools, and equipment are running smoothly.
Performs inspections on all building systems -electrical, water, and mechanical – and implements timely repairs so that the operation of the company is not impaired.
Runs troubleshooting programs on the building's heating, ventilation, and air-conditioning systems; immediately cascade problem to contractor or equipment supplier if repairs fail to address technical issues.
Manages a maintenance staff of 15 people; prepares the work schedule, distributes workload, and conducts reviews and evaluation of performance.
Participates in the recruitment process with Human Resources.
Maintenance Supervisor; 2015 to 2017
Virginia Gardens Condominiums; Chantilly, VA.
Responsibilities:
Conducted inspections, ran diagnostic tests to determine the cause of issues as cascaded by tenants, building managers, and personnel.
Documented all problems and courses of action undertaken; prepared reports for timely submission to the Building Manager.
Managed a team of 15 staff; ensured that the team maintains the cleanliness of the building and the safety of the premises with respect to standards established by the company and the regulations provided by the local government.
Prepared the following schedules: Personnel/staff, contracted services (garbage collection, gardening, and pest control).
Performed routine examinations and inspections on all equipment and tools used by the maintenance team.
Maintenance Assistant 2014 to 2015
Virginia Gardens Condominiums; Chantilly, VA.
Assisted the Maintenance Supervisor when doing the rounds.
Reviewed the inventory of tools, cleaning solvents, and janitorial supplies.
Prepared request for additional materials to replenish the building's inventory.
Received all supplies delivered to the building; prepared and managed all documentation.
Carried out immediate repairs as requested by building tenants.
Certifications:
Certified – HVAC; Inter-Tech Learning Institure – 2011
---
Education
Associate Degree in Maintenance Management
Virginia Technical Institute
Alta Vista, VA
2008 to 2010
Westfield High School
Chantilly, VA
2004 to 2008
---
Maintenance Supervisor Skills List
The ability to conduct repairs and technical services should definitely be on your Maintenance Supervisor skills list. To become more viable, you will need more than just the basic skill set. The higher paying jobs prefer candidates with greater value offerings. And it's not just the hard skills that count. There are certain soft skills or attributes that employers would be looking out for.
Education. As a Maintenance Supervisor, most of your skills are learned through experience. Some rise from the ranks. They start out as apprentices or assistants to Maintenance Supervisors. That said, a high school diploma or a GED score should suffice.

However, preferential treatment may be given to those with a bachelor or associate degree. In our example of a resume for a Maintenance Supervisor, the candidate has a Associate Degree in Maintenance Management.


Certification. You don't have to be certified to become a Maintenance Supervisor. As mentioned, if you want to improve your chances of getting hired, it will be worth your time to get certified in skills that are in demand.

For example, consider getting a certification in HVAC or maintenance of Heating, Ventilation, and Air Conditioning systems. Other good options are for plumbing and repair of water systems and as an electrician.


Clerical Work. It's not all manual labor. You will also do some clerical work. Maintenance Supervisors have to keep track of their different activities. For example, you have to document the technical issues and the courses of action that were implemented.

You will prepare the shift schedules of personnel that work under you. In some cases, you will be the one to receive stocks and supplies. This means you will have to monitor inventory.

Other important clerical skills are email, performing an Internet search, phone handling, and calendar scheduling.


Excellent Communication Skills. In this job, you will be constantly communicating with your staff and the people in the building that you are managing. For communication to be clear, there must be "no traffic in both lanes".

You should be able to articulate your instructions, advise, and opinions very clearly and concisely. At the same time, you should do your best to clarify the concerns and ideas from the people you are talking to.

It is a good idea to put everything in writing. From there, proceed to give everyone a copy of what has been discussed.
Maintenance Supervisor Resume Objective
Keep your Maintenance Supervisor resume objective short and direct to the point. After all, the demands of the job should be very much clear-cut. The employer knows exactly what is needed for the job.
Before writing your objective statement, review the job post. The list of skills required for the job will be listed. Do you have them? If so, include them in your resume objective.
In our example of a resume objective for a Maintenance Supervisor, we listed these skills in order:
5 years of experience
HVAC Certification
Associate degree in Maintenance Management
You want to make the recruiter's job as easy as possible. List all the required skills for the job in your objective statement. For sure, the recruiter will see them right away.
Maintenance Supervisor Resume Format
The chronological will be the ideal Maintenance Supervisor resume format for those with at least 2 years of experience.
In this format, begin with your latest employment. List down at least 5 kinds of duties. Make sure these duties are relevant to the needs of the company you are applying to. Repeat the process to your earlier jobs but only include work experience that is relevant.
The chronological shifts attention toward your Work Experience. To do this, arrange the sections similar to our sample resume format for a Maintenance Supervisor:
Contact Information
Objective Statement
Strengths
Work Experience
Education
Certifications
Personal Information
Entry Level Maintenance Supervisor Resume
If you have prior experience in maintenance work, you should not worry if you have an entry-level Maintenance Supervisor resume.
As we mentioned, most of the important hard skills are learned through experience. You cannot and should not apply for this job if you have not worked a day in maintenance.
If you noticed in our sample work experience of a Maintenance Supervisor, we included Donald's experience as a Maintenance Assistant. Assuming you are at this level, you should include as much detail as you can about your experience.
In order to increase your chances of getting hired, apply to jobs that specifically state, "Entry Level Only" or "For Entry Level Maintenance Supervisors Only".
If you have had problems getting offers, build up your experience by accepting freelance and voluntary work.
Maintenance Supervisor Resume Writing Tips
Give your application a look-over before submitting it to the employer. Don't submit it until you are 100% confident of its contents. To be sure, read our Maintenance Supervisor resume writing tips.
Be Descriptive – It's all about the imagery. Describe your duties in as detailed a manner as possible. Give the recruiter the best chances to "see" what you can do as a Maintenance Supervisor.
Include Management Skills – Don't just focus on what you can do with your hands. The employer wants to know if you can work with people or manage a team. Include tasks such as preparing shift schedules, recruiting and training the staff, and indicate the number of people in your team.
You should also check for errors in spelling and grammar. These types of mistakes are not acceptable in any type of job. If you want to revise any section of your application, simply refer to our Maintenance Supervisor resume sample as your guide.
We are sorry that this post was not useful for you!
Let us improve this post!
Tell us how we can improve this post?