HVAC Technician Resume Sample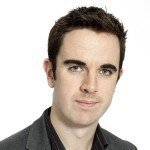 Marcelo A. Aguilar
Address:        54 Wick Street, Emerson, Buffalo, NY.
Phone:           (716) 879 8941
Email:            [email protected]
Current Job: HVAC Technician, Golden Eagle Residential Towers, Buffalo, NY
---
Objective
Certified HVAC Technician with more than 6 years of experience maintaining and fixing a variety of air-conditioning units, heating equipment, and ventilation systems. I also have experience supervising a team of technicians. I believe I have the skills, experience, and ideal attributes to keep the guests of Hotel Le Grande happy and comfortable.
---
Skills
Certified HVAC Technician including refrigerant handling.

Mechanical Engineering undergraduate; 2 years completed.

Excellent customer service skills; understand the concerns and frustrations of people.

Efficient worker; can complete work and related tasks within a reasonable time frame.

Troubleshooting skills; even without the benefit of a diagnosis, I can relay quick fix solutions over the phone before actual repairs are carried out.

Physically fit; no problem lifting heavy weight and moving objects.
---
Work Experience
HVAC Technician; 2016 to Present
HVAC Technician, Golden Eagle Residential Towers, Buffalo, NY.
Duties and Responsibilities
Installs maintains, repairs and overhauls air-conditioning, ventilation, heating and refrigeration systems.

Conducts diagnoses on system operating conditions using central controls or energy management panels.

Performs frequent testing of water treatment to determine the chemical balance in air conditioning water systems.

Carries out electrical, plumbing and construction duties as required by air-conditioning maintenance, repair, and installation.

Manages, trains, and orients a team of 30 technicians who work through a 7-day 24-hour schedule.

Attends to all concerns and issues cascaded by building tenants and personnel.
HVAC Technician; 2012 to 2013
Erdinger Stadium; Buffalo, NY.
Duties and Responsibilities
Tasked to manage the HVAC equipment for the purpose of extending its useful life while reducing its overall life-cycle cost.

Performed regular and routine hands-on inspection of HVAC systems equipment to identify potential problems and maintenance issues.

Implemented corrective courses of actions to repair problems and issues within a realistic time frame.

Provided assistance in new construction, renovation and code compliance activities in order to maintain continuity of controls and strict monitoring of automation systems.
Utilized CMMS software to document all issues related to maintenance and repairs.
HVAC Technician; 2015 to 2017
Evanston High School; Buffalo, NY.
Duties and Responsibilities
Calibrated components for the Emergency Management System (EMS) which is tasked to help maintain the HVAC system.

Cleaned all air-conditioning and heating units so that all equipment will be assured of working correctly and safely.

Coordinated directly with designated lead or supervisor when it came to completing projects and work orders.

Assisted in the fabrication of equipment parts whenever replacement parts are not available.

Installed HVAC and refrigeration systems and its various components such as hot water heaters, filters and kilns.
---
Education
College
Erie Community College
Mechanical Engineering – 2 years completed
Buffalo, NY
2012 to 2013
High School
Bennett High School
Buffalo, NY.
2016 to 2017
Certifications:
HVAC Certification; State University of New York, Buffalo, NY – 2016 to 2017.
Refrigerant Handling Certification; State University of New York, Buffalo, NY – 2016
---
Personal information
Status: Single
Date of Birth: March 15, 1991
Hobbies include Parkour, weight training.
HVAC Technician Resume Skills List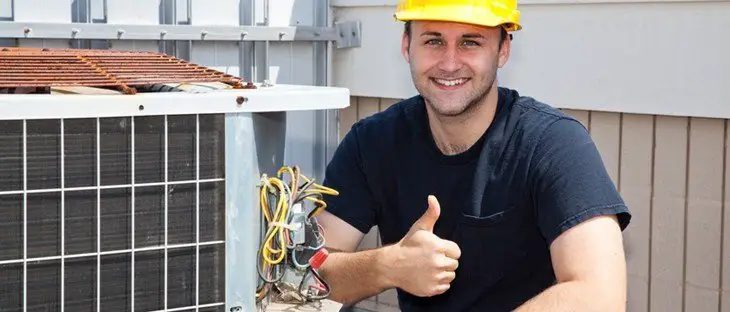 Maintaining an air-conditioning unit isn't simply a matter of cleaning its filters. HVAC which stands for Heating, Ventilation, and Air-Conditioning is responsible for managing the precise indoor thermal comfort of an establishment. Employers prefer an HVAC Technician skills list that showcases the required abilities and competencies to ensure the efficient functioning of their systems.
Education.A college degree will always be preferred but is not required provided you have taken formal courses in HVAC work. Community colleges and technical schools offer short one to two-year courses in HVAC. Some even have 6-month programs that deal with specific areas of HVAC. What is important to note is that companies will not hire you unless you can prove you have the training to handle the responsibilities of an HVAC Technician. If you noticed in our example of a resume for HVAC Technician, our candidate Marcelo, only completed two years of Mechanical Engineering but proceeded to take a one-year certification course as an HVAC Technician. In addition, he also took a certification course in Refrigerant Handling which is required in some states.
Certification.

There are states and cities that will ask you to present proof that you have been certified as an HVAC Technician. When we say certification, we mean that after completing the short course, you will be scheduled to take an exam.

It should be noted for the sake of clarification, that some courses only require you to complete them and do not administer final exams. Before applying for a job, review the post and take note of its specifications.
Good with Mechanical Work.

You've heard of the best gardeners having a "Green Thumb". The same can be said about the best HVAC Technicians. You must be good with your hands.

There is a lot of installation, assembly, disassembly and troubleshooting work to be done. People who have the hands ideal for mechanical work are more assured and confident on how they handle equipment and component parts.
Customer Service. Yes, even though your work is very technical in nature, you must possess appropriate customer service skills. You know what it's like to have an air-conditioning unit or the heater break down when you need them the most. People can become irate and want repairs done immediately. HVAC Technicians take customers through the process so they can better understand what the work entails.
Physical Fitness.This is a physically demanding job. You will often find yourself lifting and moving heavy objects. Some component parts are shaped differently and may feel clumsy to carry. You may wish to take note of our sample Personal Information for HVAC Technician resume that we validated Marcelo's fitness by indicating, he does Parkour and could be a contestant on American Ninja! Use the Personal Information section to indicate your other strong attributes. Also, even though you will normally work through a 40-hour schedule, it is not uncommon to experience 48 hour weeks plus overtime and holiday duties.
HVAC Technician Resume Objective
When it comes to jobs that demand technical expertise, lay out your strongest qualifications right away. The best section to emphasize them would be your HVAC Technician resume objective.
Companies want to know what you can offer them. You must provide the answer to the question, "How can you help us out?" Frame your objective statement with the answer in mind.
You can see in our sample resume objective for HVAC Technician that we started off with Marcelo's certification. This information will immediately put the potential employer's mind at ease. It will definitely move Marcelo's application ahead of those who are not certified.
Then we moved on to his level of experience. In this line of work, tenure is a much sought after qualification. Mechanical systems can break down due to a host of factors. A person who has longer tenure would most likely have the experience to diagnose the problem more accurately.
Generally, you have to put out your strengths or most attractive selling points in your resume objective within 3 to 4 sentences. You should also refer to the job post and take note of the specific demands of the employer. Check the qualifications that you already have and fit them in the resume objective.
HVAC Technician Resume Format
Use the reverse chronological as your HVAC Technician resume format so you can strongly emphasize your experience, skills, and abilities.
With the reverse chronological format, you start out with your most recent job. Go back to our sample job description for HVAC Technician. You can see that we led off with Marcelo's current employment. Then we broke down his work responsibilities using bullet points.
This makes it easier for the Hiring Manager to distinguish Marcelo's present-day skills and competencies with those from his previous employers. The reverse chronological format is a great way to show progress and development in your career.
Entry Level HVAC Technician Resume
While experience does count, if you have acquired certification, you can still be considered for the job even if you have an entry-level HVAC Technician resume.
However, you will have to switch from the reverse chronological to the functional format.
The functional format will highlight your skills and certifications instead of work experience. In order to do this, you must place Work Experience further down your resume.
If you noticed in our sample template for HVAC Technician resume, Work Experience is situated in the middle. With the functional format, your sections should be arranged as follows:
Contact Information

Objective Statement

Skills

Certifications

Education

Work Experience

Personal Information
The functional format should also be used if you have employment gaps that extend beyond four months.
HVAC Technician Resume Writing Tips
Don't get too hot when preparing your application. Stay cool and composed and make sure you are assured of your content. You can do this by reading our HVAC Technician resume writing tips:
Don't Get Too Technical –

Yes it involves technical work, but write in a language that hiring managers can understand. Try to explain your work in layman's terms. Your objective should not be to impress by using technical jargon but to make sure the recruiter understands what you can do for the company.

Include Your Best Attributes –

Even though you will work "behind the scenes", companies want to know if you fit their organizational profile. Indicate your best personality attributes. You can see in the Skills section of our HVAC Technician resume example that we cited Marcelo's attribute of "understanding the concerns and frustrations of people."
We are sorry that this post was not useful for you!
Let us improve this post!
Tell us how we can improve this post?