Supervisor Resume Sample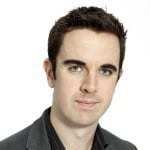 Alain A. dela Rocha
Address:           4651 Mission Hills, El Paso, Texas
Phone:              (575) 895-1247
Email:              [email protected]
Current job:  Supervisor Level 2; Trans-Tech Global Solutions, Inc., El Paso, Texas
---
Objective
Certified Project Management Associate and Certified Work Force Planning Professional with 5+ years experience in supervisory work in various industries; analytical, results-oriented, excellent communicator with an amazing ability to develop people is interested in landing a management position with a reputable company in the technology industry.
---
Skills
5+ years work experience as Supervisor

Bachelor of Science degree; Economics

Certified; Project Management Associate

Certified; WorkForce Planning Professional

Certified, SalesForce – Expert Level

Proficient in MS Office

Bilingual; Native Hispanic and English

Analytical

Results oriented

Team oriented

Excellent communication skills

Leadership qualities

Professional decorum

Excellent people skills

Pleasant disposition
---
Work Experience
Supervisor Level 2, 2015 to Present
Trans-Tech Global Solutions, Inc. El Paso, Texas
Duties and Responsibilities
Conducts early morning orientation and end of week Process Improvement session with the team.

Identifies weekly benchmarking targets.

Reviews performance evaluation reports on all team members.

Discusses performance evaluation results with all team members.

Assists team members on all phone-in query on company products and services.

Verifies confidential personal information provided by the customer before transferring data to Quality Assurance Officer.

Coordinates with Performance Analyst, Quality Assurance and Project Manager on statistics and accuracy ratings generated by the team.

Provides training, orientation, and guidance to all team members.

Assures strict adherence to guidelines and metrics as established by the company.

Conducts disciplinary hearings on all incidents involving team members and hands down penalties as mandated by company policy.
Supervisor Level 1, 2015 to 2015
Trans-Tech Global Solutions, Inc. El Paso, Texas
Duties and Responsibilities
Assisted team members in verifying confidential customer information.

Collated and prepared all data on statistics and accuracy of individual team members.

Consulted with Supervisor Level 2 on the evaluation of individual performance.

Worked with Dialler Manager on uploading leads list unto predictive dialler and distribution to team members.

Provided consultation and instruction to team members.

Informed team members of possible infractions of the code of conduct and received all required documents.

Assisted Supervisor Level 2 during disciplinary hearings.
Presided over early morning orientation sessions in the absence or unavailability of Supervisor Level 2.

Assured strict adherence to guidelines and metrics as established by the company.

Tasked with orienting new team members on the scope of work, guidelines, and metrics.
Supervisor, 2013 to 2015
K-Mart Customer Service Department; El Paso, Texas
Duties and Responsibilities
Assisted Customer Service Agents in handling inbound phone calls and managing chat support services.

Conducted preliminary investigation of all documented issues and concerns.

Prepared and transmitted all trouble tickets to the Customer Support management group.

Provided training and orientation to all Customer Service Agents.

Assured strict adherence to customer service guidelines as established by K Mart.

Coordinated with K Mart head office representatives on a weekly basis on all pending and unresolved trouble tickets.

Updated CRM.

Evaluated and graded performance of all Customer Service Agents.

Carried out disciplinary hearings on all incidents involving Customer Service Agents.

Prepared and presented performance reports to K Mart Customer Service management group.
---
Education
Dona Ana Branch College
Bachelor of Science Degree, Economics
Billings, MT
2015-2016; 3.7 GPA
Eastlake High School
High School Diploma
El Paso, Texas
2017-2015, 3.5 GPA
---
Courses
Certified; Project Management Associate

Certified; WorkForce Planning Professional

Certified, SalesForce – Expert Level
---
Personal information
Single

Date of birth 11/24/89

Hobbies include trail running, cycling, reading
Resume Writing Tips for Supervisor Job Positions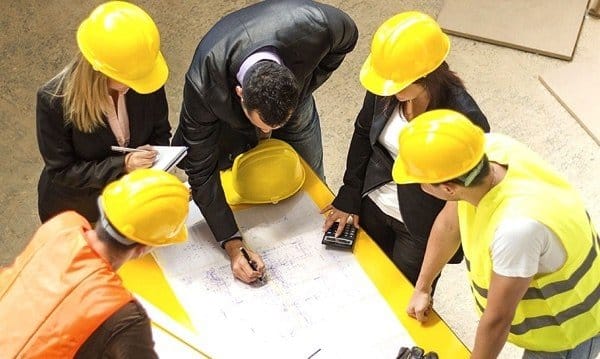 As stated earlier, as a Supervisor you are a few steps away from a management position. You are no longer considered entry-level or rank and file. As a Supervisor, you are expected to know the job of the people assigned to you. This is why oftentimes, companies get Supervisors from within the ranks. Not only does it assure management that the Supervisor knows the job by heart but it also incentivizes entry-level staff to do better and work harder.
However, companies also recruit from outside the organization especially in the case of startups or if management wants to acquire new information, methods, and techniques. In either case, the hiring managers want candidates who can exhibit the following skill sets:
Leadership

Ability to communicate

Proficiency in specific tasks

Ability to work with people
Supervisors are expected to assume a leadership role within the organization. You are assigned personnel and your objective is to extract the best performance from each and every individual. You are a teacher, a coach, a mentor and a friend to your team members. It is your responsibility to get the team to work together so you can achieve the targets given to you by management.
As you can see from our Supervisor resume sample, the candidate Alain was hired from another company but found himself being promoted from Supervisor Level 1 to Supervisor Level 2 in 3 years time. He gives a detailed breakdown of the work he did in all of his experiences. The hiring manager can see that Alain had extensive experience in customer service and tech support work.
You should also use action words or verbs that are easily identified with the supervisory position. In our Supervisor resume sample we used the following verbs:
Conducts

Identifies

Reviews

Assists

Prepares

Collated

Consulted

Coordinated

Assured

Evaluated
Try to be as detailed as possible in the description of your duties and responsibilities as Supervisor. Review your summary and make sure there is balanced distribution between your ability to manage tasks and develop people.
What to Write in a Supervisor Resume Objective
Certification in a skill that is related to the supervisory position will always be an advantage. Hiring managers understand that the company will have to invest time and resources getting new personnel up to speed. Thus, a candidate with acquired training means less investment and can be put on the floor right away to work with the team.
In the resume example, we have used at the beginning of the article, Alain capitalized on his certification in 2 important responsibilities: project management and workforce management. He put this information at the very start of his Supervisor resume objective. His certifications will place him above other candidates who lack this type of qualification.
He follows up with his level of experience and the fact that he worked in different industries. Alain's diverse experience gives more depth to his value proposition considering 5+ years isn't much in terms of tenure.
Lastly, he runs off his soft skill set or strong attributes that best describe his approach to the job. These details are all the information Alain needed to get the Hiring Manager's attention in one section.  
The resume objective is one of the last few sections that will draw focus from the Hiring Manager. Use it to summarize your value proposition and your strong points. If the Hiring Manager likes what he sees, he will explore your resume further.
What to Write in a Supervisor Resume Skills Section
The skills required of a Supervisor will depend on the nature of the job. However, hiring managers expect to see basic office skills and qualities that show you have the tools to make people productive.
Educational Attainment;

a college degree is a plus but not required to become a Supervisor. Indicate your highest educational attainment or your GED score if you were not able to finish high school. If you are presently studying or in the process of completing a course, include this information in your resume.

Certifications;

depending on the type of industry, you may or may not be required to present certifications. In the IT field, more than likely, you will be asked to present proof of competency in specific software. Generally, it will be to your advantage if you received additional training in related courses.

Computer Literacy;

most industries are shifting to automation and more work are carried out online. It will be an advantage to have received training in software programs that are relevant to supervisory work. But again, it would depend on the industry.

Analytical;

as a Supervisor, you will be evaluating and grading your team. You will be going through different reports that are done to measure the performance of your team and its individual members. You should have the ability to understand these metrics and use them to increase your team's productivity.

Results- Oriented and Team- Oriented;

you will also have the authority to recommend anyone for a higher position. But in order to do this, you should show top management that you can get your team to consistently produce results.

Leadership Qualities;

people perform better if they are willing to give their all for the benefit of the team. Getting people to work together takes a great leader. You have to be someone whom individuals want to emulate and work for. You must be willing to roll up your sleeves and jump in the trenches with your team. It's not enough to tell people how to do their work. It is more effective to become an example for them.
Supervisor Job Seeking Tips
Companies are always on the lookout for good supervisors. The availability would depend on the type of industry. But generally, you can find Supervisor job openings from the following sources:
Local and National Publications –

There are openings posted in the classified ads section particularly on the weekend editions. You should also check glossies related to your industry of interest.

Cold Calling –

Identify a list of companies you are interested in applying at then contact their Human Resources Department and inquire if they have openings for Supervisor.

Leg Work –

Go to the head offices of the companies you want to work for and submit your updated Supervisor resume to HRD. Make sure it has a cover letter.
We are sorry that this post was not useful for you!
Let us improve this post!
Tell us how we can improve this post?