Housekeeping Supervisor Resume Sample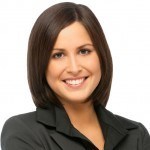 Maria Eleonor Y. Cruz

Address: 22178 Yarnell Street, Sylmar, CA.
Phone: (818) 574 9647
Email: [email protected]
Current Job: Housekeeping Supervisor; Pacific Star Hotel and Resort, Los Angeles, CA.
---
Objective
Certified by the IEHA as a CEH, I have 5 years of experience in the hospitality industry working in the housekeeping department including 3 years in a supervisory position/ I am interested in the available position of Housekeeping Supervisor at your company's primary hotel chain, The Grand Boulevard in Las Vegas. The city is a popular destination for tourists and with Spanish as my native language, I believe I can attend to the needs of your Hispanic guests more efficiently.
---
Strengths
IEHA certified as a CEH.
10 years of experience in the hospitality industry.
Bilingual; Spanish as native language, fluent in English..
Ability to handle different types of cleaning solutions.
Knowledge in safety and proper handling of chemicals.
Experience in the cleaning of carpets and various types of fabric.
Positive disposition
Cheerful personality.
Ability to manage stress.
Excellent communication skills.
Professional approach to work.
---
Work Experience
Housekeeping Supervisor; 2018 to present
Pacific Star Hotel and Resort; Los Angeles, CA.
Responsibilities:
Review the manpower schedule for the day; verify attendance, check for absences, and prepare contingencies to ensure all of the shifts are covered.
Conduct an audit of inventory by cross-checking the previous night's count with the physical count done by the stockman.
Verify the delivery schedule of supplies to the hotel with Purchasing.
Preside over the early morning pre-shift meeting with the staff; address pressing problems and issues and arrive at solutions.
Orient the team on the sector designations in the hotel and the number of rooms that have to be cleaned before specific time periods.
Assist one team in their cleaning of the assigned rooms; evaluate the performance of each team member.
Attend to the issues and concerns raised by guests.
Manage a team of 20 housekeepers and 3 assistant supervisors.
Tasked to oversee the cleaning and upkeep of the hotel and its 300 rooms.
Housekeeper; 2016 to 2018
Pacific Star Hotel and Resort; Los Angeles, CA.
Responsibilities:
Prepare the list of cleaning solutions and equipment to be used for the day.
Review the room assignments list.
Remove all used dishes from the previous night's room service.
Sweep debris off the carpet,
Apply stain removing solution on carpet.
Vacuum the carpet, curtains, and other fabric.
Change the bedsheets to fresh linen.
Clean, disinfect, and shine surfaces.
Clean and disinfect the bathroom.
Remove all used towels.
Replenish toiletries.
Restock minibar.
Spray fresh and fragrant perfume inside the room.
---
Certifications:
Associate Degree
Hotel and Restaurant Administration
Eagle Rock Community College
Eagle Rock, Los Angeles, CA
2010 to 2012
High School
Price-Anderson High School
Sylmar, CA
2006 to 2010.
How To Write A Good Housekeeping Supervisor Resume
Your resume says a lot about you. An experienced recruiter can have an idea of how you perform on the job, who you are, and if you're the ideal candidate simply by looking at how you present the information in your job application.
To get hired, it's not enough to just submit one. You have to write a good Housekeeping Supervisor resume – and here are valuable tips on how to do just that.
Organize Your Resume
If you submit a resume that looks disheveled, the recruiter will see that as a red flag. How can they trust you with keeping the rooms of their guests organized and clean if you can't even do the same for your resume?
A recruiter doesn't even have to read its contents. One look is all it will take to convince the recruiter that you might not be the right fit.
So how do you organize your resume?
Use bullet points to organize your skills, qualifications, and other key information.
Use headers to identify each section of your resume.
Don't cram all the information in one paragraph. Make sure the recruiter can still see white spaces in your resume.
The natural reading orientation is from left to right. The best orientation for your resume would be left-aligned or justified.
Use a font style that looks professional such as Arial, Cambria, or Calibri.
The size of the font must make your text readable.
If your resume looks clean, neat, and organized you will definitely be noticed by the recruiter. How your resume looks is like a pre-qualifier. For sure, he will go over your information.
Show Your Personality – In the Objective Statement Section
Many job seekers tend to overlook the objective statement because it only occupies a small portion of the resume. Its value isn't measured by the amount of real estate it occupies but rather the message it can deliver to the recruiter.
Try to think of your Housekeeping Supervisor resume as an ad or a marketing brochure with your experience, skills, and other qualifications as the selling points.
In the overall scheme of things, the objective statement stands out as your BVP- Brand Value Proposition. With a few sentences, an objective statement should answer the following questions:
"Do you have the qualifications we seek for this position?"
"Why are you interested in this position?"
"What makes you the best candidate for this position?"
Here's an example of an effective objective statement:
"Credentialed by the IEHA as a CEH, I have 10 years of work experience in the Housekeeping industry including 5 years in the capacity of Housekeeping Supervisor. I'm interested in the open position of Housekeeping Supervisor at Treveia Resort and hope to establish a career in your good company. In addition to becoming a CEH, I'm also certified in Carpet Cleaning, Waste Handling, and Customer Service."
Choose the Right Resume Format
There are 3 types of resume formats to choose from:
Reverse-chronological – Presents information in the Work Experience and Education sections in reverse-chronological order or starting from the latest or current to the earliest.

This type of format is ideal for those with continuous employment or those with unemployment gaps not exceeding 4 months.

Functional – This type of format places your strongest points such as your relevant technical skills front and center in the resume.

The functional should be the resume format of choice of those without sufficient work experience or job applicants who are fresh out of college.

Combination – Your work experience section is presented in reverse-chronological order but the first one-third of the resume is focused on your relevant skills and qualifications.

The Combination format is ideal for well-experienced job applicants who want to change careers or for those with extensive work experience and desire a higher position in the industry.
No Mistakes!
Recruiters understand that mistakes happen when writing a resume. There are some industries where errors in spelling and grammar are acceptable and excusable – the Housekeeping industry isn't one of them.
There are hotels that put a premium on attention to detail – a mint on the pillow, no crease on the bedsheets, no fingerprint smudges on the glasses, or the toilet paper must pull from over and not under.
If you overlook mistakes in grammar and spelling, how can the employer trust you with maintaining the hotel's standards?
Always double-check your resume for mistakes in error and grammar before submitting it to the recruiter.
Housekeeping Supervisor Skills List
Having the ability to keep your home tidy and clean is great – but your Housekeeping Supervisor skills in your resume need to show more than that.
Do you have the skills required for the position? To be sure, review the job ad carefully. There's a good chance these are the skills you're expected to have before thinking about applying as the new Housekeeping Supervisor:
Let's start out with hard skills – the types of technical skills and abilities that are needed to carry out the different duties and responsibilities of the position.
Knowledge of the proper use of industrial cleaners and solutions.
Knowledge of the proper use of cleaning equipment.
Safe use and handling of chemicals.
Familiar with proper waste material segregation.
Proper care, cleaning, and treatment of carpets and different kinds of fabric.
Setting up beds and other room furniture.
Time-management skills; proficient in organizing the schedules of the housekeeping team.
Excellent communication skills; ability to articulate instructions and listen to feedback.
Customer service; ability to attend to, address, and resolve issues and concerns that are raised by customers.
Dispute resolution; ability to resolve issues and disagreements between the members of the housekeeping team.
Excellent decision-making skills; ability to process all of the information, analyze the facts, and come up with an objective decision.
In most companies, only a high school diploma is required to work in the Housekeeping department. However, candidates with a college degree have the best chance of getting promoted to the position of Housekeeping Supervisor.
Likewise, if you want to get certified by the relevant agencies, be aware that some of them will accept only applicants with college degrees.
Soft skills or the personality traits that best describe are also important to become an effective Housekeeping Supervisor.
In fact, an argument can be made that soft skills are more important than hard skills because you will be dealing with people on a daily basis.
Here are the most desired soft skills by employees for their Housekeeping Supervisor:
Positive disposition
Cheerful personality
Problem-solver
Resourcefulness
Respectful
Trustworthy
Disciplined
Dedicated to work
Detail-oriented
Patient
The job can be stressful especially if you're handling a large-sized resort or hotel with hundreds of rooms and thousands of guests per day.
Regardless of the situation, you have to remain professional, calm, and composed at all times.
Housekeeping Supervisor Duties And Responsibilities For The Work Experience Section
A Housekeeping Supervisor's job might seem monotonous. Clean, review the work schedule, teach and train others, attend to complaints, and clean some more. But each day is different from the next and the recruiter will choose the candidate with the most convincing description of his duties and responsibilities for a Housekeeping Supervisor work experience section.
Differentiate Each Work Experience
Did you work in 3 different resorts or hotels? Were you a Housekeeper in a hospital then assumed a Supervisory position in a resort?
Even if the duties and responsibilities are similar, the tasks and expectations of your respective employer are different. The recruiter knows this. Therefore, submitting a resume whereby the work experience section reads like it was copied and pasted from one employment history to the next – will not get you the job.
It also shows a lack of effort which is a red flag for recruiters, especially when hiring for a job that requires plenty of effort.
Cover Different Aspects of the Job
Housekeeping Supervisor work goes beyond just cleaning rooms. You're in a supervisory position and manage other housekeepers in a team. You have to indicate in the work experience section that you have good experience managing a team and the prescribed duties and responsibilities.
For example:
Review the shifting schedule for the day and check for absences; prepare for contingencies to make sure all shifts are covered.
Conduct early morning and random inventories of stocks to ensure supplies are available and that no variances take place.
Orient the housekeeping team on the goals and objectives for the day,
Preside over meetings with the housekeeping team to address pressing and persistent issues.
Prepare the required reports for proper submission to Purchasing, Accounting, Operations, and Human Resources.
Train newly-hired housekeepers.
Conduct a performance review and evaluation on the housekeeping team.
Include Numbers and Figures
Providing numbers and figures in your Housekeeping Supervisor work experience section will add more substance and credibility to your resume.
For example:
Manage a team of 30 housekeepers and 10 Assistant Supervisors.
Tasked to clean and maintain 350 rooms.
Accommodate the requests and demands of customers in a hotel that averaged 2,000 guests per night.
Write in Chronological Order
The reverse-chronological format is a great way to present your resume if you have sufficient work experience and have no unemployment gap that exceeds 4 months.
However, when it comes to presenting your duties and responsibilities, writing them in chronological order is best.
For example:
Check the manpower schedule for the day.
Review the communication logs and highlight unresolved issues.
Conduct an audit on janitorial supplies.
Receive new deliveries of supplies to the department.
Check the quality of the items.
Organize all the delivery documents.
Meet with the housekeeping staff.
By writing in chronological order, you take the recruiter through a day in your life. The recruiter will be more confident knowing that you know your job very well.
Lead-off with the Right Verbs
Housekeeping work is quite physically demanding. You'll be on your feet most of the time. It only makes sense to lead off your job descriptions with the right verbs to give the recruiter a clear idea of what you do.
Here's a list of verbs you can use for your Housekeeping Supervisor work experience section:
Plan
Organize
Meet
Clean
Review
Conduct
Perform
Orient
Teach
Train
Resolve
Attend
Address
Fix
Manage
Report
Prepare
Check
Test
Implement
Observe
Entry-Level Housekeeping Supervisor Resume
Yes, experience is a big plus for most companies that are searching for the best Housekeeping Supervisor for the job.
If you're applying for this position for the first time, don't be daunted by the challenge because you also have experience in the same industry.
Granted, this is an entry-level Housekeeping resume, you can still stay ahead of the more experienced applicants by following our tips below:
Choose the Combination Format – So you're asking a company to take a chance on a first-time Housekeeping Supervisor. To be considered for the job with an entry-level resume, choose the Combination format.

Highlight your most relevant skills and qualifications but present an extensive summary of your experience in the industry as a Housekeeper, Room Attendant, or Maid. Go into detail and let the recruiter know you are well-aware of what the job entails and its responsibilities.

Include References – It might be uncommon to include references in the resume but if this is the only chance to be noticed, go for it! Usually, it's the Hiring Manager that asks for references – after the interview.

You might have to take the chance that a recruiter views your decision to include references as a sign of confidence. Before including references, ask permission from the person if you can mention him/her on your resume.

Also, the person must be of good standing and preferably holds an influential position in the department.

Apply for Entry-Level Positions – This could be the easiest path to your first job as a Housekeeping Supervisor. There are job ads that will specifically require only entry-level candidates to apply.

These prospective employers could be small businesses, start-ups, companies that are expanding and need to develop people for executive positions.
It might take a while to get word about your job application. It's perfectly fine to follow up with the company you applied for. If the outcome is not what you desired, don't give up. Try again! Use our Housekeeping Supervisor resume sample as a template and always keep your information fresh and updated.
We are sorry that this post was not useful for you!
Let us improve this post!
Tell us how we can improve this post?