Maintenance Worker Resume Sample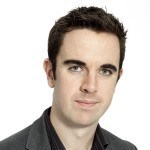 Marlon I. Esguerra

Address: 5689 Blossom Hill Road, San Jose, CA
Phone: (408) 457 6913
Email: [email protected]
Current Job: Maintenance Worker; Blossom Hill High School; San Jose, CA
---
Objective
Experienced Maintenance Worker interested in becoming part of the maintenance team of Siete Sierra Warehousing and Logistics. I am very familiar with handling power tools such as various types of drills and saws plus I am knowledgeable with managing air-conditioning, heating, and ventilation systems.
---
Strengths
Power tools
Light equipment
Cleaning substances and solutions
Air-conditioning systems
Ventilation systems
Plumbing
Gardening
Hard-working
Dedicated
Willing to work long hours
---
Work Experience
Maintenance Worker; 2018 to Present
Blossom Hill High School; San Jose, CA
Responsibilities:
Perform an inspection on all areas of the school – garden, bathrooms, hallways, entrances, classrooms, gymnasium, and reception area among others.
Inspect the working condition of the air-conditioning, heating, and ventilation systems.
Respond to all requests for inspections and repair.
Evaluate the extent of damage and assess the amount of work to be performed.
Prepare a job schedule; recommend work to be conducted by a more qualified third-party if needed.
Conduct all repairs and maintenance work according to schedule.
Inspect the working condition of all tools and equipment.
Manage the inventory of cleaning supplies.
Receive and inspect the quantity and quality of all supplies delivered to the school.
Maintenance Worker; 2016 to 2018
MS Fitness Centers; San Jose, CA
Responsibilities:
Maintain all gym equipment, air-conditioning, heating, and ventilation systems.
Perform troubleshooting procedures on malfunctioning equipment.
Contact vendor to schedule repairs if troubleshooting procedures were ineffective.
Assist in the cleaning and upkeep of the gym premises.
Perform plumbing services.
Perform minor carpentry and painting services.
---
Education
High School
Union School District
San Jose, CA
2008 to 2012
Certifications:
HVAC; Institute of Industrial Maintenance and Cleaning Services, 2014
Basic Plumbing; Institute of Industrial Maintenance and Cleaning Services; 2013
---
How To Write A Good Maintenance Worker Resume
To land the job, you must submit a resume that will impress the employer. Here are a few tips on how to write a good Maintenance Worker resume:
Use the Reverse-Chronological Format
As someone who performs mostly physical tasks and technical work, the recruiter would like to see the duties and responsibilities you managed during your employment.
The reverse-chronological places special emphasis on your current or latest employment because this is where you lead-off with your work experience. Recruiters go through several resumes that use this type of format.
However, if you have an unemployment gap of more than 4 months, the reverse-chronological may work against you.
The structure of the reverse-chronological format will arrange the sections of your resume in this manner:
Contact Information
Objective Statement
Strength/Skills
Work Experience
Education
Certifications/Licenses (if applicable)
Summarize Your Strong Points
The Objective Statement can be used as the section where you can summarize your strong points. You're telling the recruiter why you're the best candidate for the job.
Here's a good example of an effective Objective Statement:
Experienced Maintenance Worker with more than 5 years managing the maintenance and technical upkeep of Bridgetown Towers plus the residences at Peaktown Subdivision. I am certified in HVAC and have completed 15 units in Electrical Repairs and Troubleshooting courses. An expert handyman, I hope to be given the opportunity to join your maintenance team at Walker Highlands.
Create a Skills Section
The Skills section offers more details than what was shared in the Objective Statement. Start out with your technical or hard skills then give at least 3 soft skills or examples of personality traits that best describe your approach to your job.
Here's an example of a Skills section:
Plumbing
Electrical
HVAC
Cleaning
Welding
Roofing
Use of Power Tools
Use of Chemicals
Hard-working
Good Communication Skills
Exceptional Interpersonal Skills
Include Certifications and Professional Licenses
Most maintenance workers get their training while on-the-job. However, if you have acquired certifications and professional licenses over the years, you will definitely have a big advantage over the applicants who don't have these qualifications.
What types of certifications are impressive? Certifications that prove you can manage a wide variety of tasks, especially highly-technical responsibilities, will catch the attention of the recruiter.
Examples of these technical skills are:
HVAC Repair and Maintenance
Electrical Repairs
Plumbing Works
Carpentry
Masonry
Grounds Maintenance
Maintenance Worker Skills List
Believe it or not, recruiters are looking for a wide range of Maintenance Worker skills that are not limited to just handling tools and taking care of repairs. What types of skills should be evident on your Maintenance Worker resume?
Education – Again, a high school diploma or GED score will suffice. Employers want a Maintenance Worker who can easily understand directions and receive instructions. You should also have good comprehension to make sense of manuals that seem complicated.
Certifications – Even if you didn't finish high school, you can still qualify for the position if you were able to acquire certifications from relevant courses such as Basic Maintenance Work, electrical repairs, plumbing, welding, masonry, and HVAC training.
Handling a Variety of Tools – For sure, you have to be capable of handling various types of power tools.

Among the usual items in the toolbox include electric drill, nail gun, air compressor, heat gun, various types of screwdrivers and wrenches, and various types of saws.

Administrative Skills – Once hired, you'll be tasked with keeping the items assigned to you organized.

A Maintenance Worker must possess the following key administrative skills: Inventory management, ordering supplies, securing permits, record-keeping, maintaining the work schedule, and prioritizing tasks.

Basic Knowledge of Cleaning and Sanitation – As a Maintenance Worker, you may be asked to handle chemicals to be used for cleaning and sanitizing purposes.

You have to know how and when to use these chemicals and how to dispose of them properly to avoid contamination and untoward incidents.
Maintenance Worker Duties And Responsibilities For The Work Experience Section
A Maintenance Worker is asked to manage a variety of duties and responsibilities. When writing your work experience section, do your best to differentiate each task. You don't want to submit a resume where the duties and responsibilities read like they were copied and pasted from someone else's resume.
Keep Your Job Descriptions Unique – Include details that are specific to your employment at the time. Avoid writing a generic-sounding resume.
Tailor-Fit Your Work Experience – Some employers may want a Maintenance Worker who can perform carpentry and masonry work. Others may prefer a candidate who can do garden work. Review the job ad and come up with a work experience section that addresses the specific requirements of the employer.
Use the Right Verbs – Lead-off your job descriptions with action words that immediately bring "Maintenance Worker" to the mind of the recruiter. Examples of the best verbs for Maintenance Worker job descriptions include:

Fix
Repair
Perform
Assess
Report
Maintain
Manage
Troubleshoot
Observe
Check
Test
Address
Attend
Respond

Cover All Areas of the Job – As we mentioned in the previous section, a Maintenance Worker has many skills that cover different areas of the job from maintenance to cleaning to administration. Make sure you include job descriptions that cover these special areas of responsibility.

For example:

Review the ending inventory of all cleaning supplies.
Prepare a requisition report for Purchasing to deliver stocks of supplies that are below par stock levels.
Inspect the working condition of the available tools and equipment.
Review the repair and maintenance schedule for the day.
Contact person-in-charge to confirm the work schedule.
Maintain a clean and orderly work area.
Prepare a report on all jobs that were completed for the day.
Entry Level Maintenance Worker Resume
If you have an entry-level Maintenance Worker resume, you have to focus on your qualifications; the skills and abilities that make you the best candidate for the position.
Use the Functional Format
The Functional Format is the ideal resume format if you don't have work experience because it shifts the spotlight on your skills. As you can see below, by using the functional format, the sections of the resume that highlight your technical skills are prioritized:
Contact Information
Objective Statement
Strength/Skills
Certifications/Licenses
Education
Work Experience
Share Your "What" and "Why"
The Objective Statement can also be used to tell the employer what you can and why you want to become a Maintenance Worker. Check out our example below:
I'm skilled at handling different types of power tools such as an electric drill, power sander, drill press, air compressor, and a nail gun. I do freelance maintenance work for my neighbors and school in my spare time. I believe that my experience and good track record in providing repair and maintenance services has gotten me ready to assume a higher responsibility. If given the opportunity by your company, I hope to show to you that I can provide the maintenance work you need.
Include Informal Work Experience
If you noticed, we added the section "Work Experience" in the structure for functional format. For your work experience section, you can include freelance and voluntary work that you have done. After all, recruiters are looking not just for "paid" experience but "practical" experience.
After sending out your resume, be patient. It may take some time before you get any feedback. The demand for Maintenance Worker is good but not great. As we mentioned earlier, job growth for this position is moving at the same pace as the job market itself.
If you haven't heard from the employer a week after sending your resume out, give the company a call and follow up. The bottom line is to keep trying. Eventually, your efforts will bear fruit.
We are sorry that this post was not useful for you!
Let us improve this post!
Tell us how we can improve this post?