Homemaker Resume Sample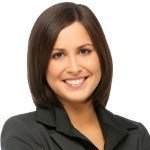 Rose Marie D. Dela Vega
Address:    74589 Gavina Avenue, #640 Sylmar, Los Angeles, CA.
Phone:        (213) 447 9874
Email:          [email protected]
Current Job: Housekeeper; Pacifica Continental Cruise Lines; Miami, FL.
---
Objective
Well-experienced Homemaker hopes to be given the opportunity to manage the household of the Jenkins family. Among the main responsibilities that I have handled include cooking, cleaning, laundry, and ironing. I am well-adept in managing the household budget. Most of all, I make sure the children are safe and on schedule with their school work.
---
Skills
8 years of experience as a Homemaker.
High School graduate.
Fluent in written, spoken, and conversational English.
Native Spanish speaker.
Computer literate – Email, Internet search, social media, and MS Word.
Cooking skills – American and Spanish cuisine; can produce healthier versions for children.
Parent to 4 children; experienced and enjoys being with children.
Ability to manage the household budget.
Excellent communication skills.
Ability to help High School level children with their homework.
---
Work Experience
Homemaker; 2015 to Present
Porte Family; Hollywood Hills, Los Angeles, CA

Responsibilities:
Manages a household with 4 children ages 4 to 12.
Plans and prepares menu for the family with a special focus on creating a healthier menu selection for the children. Examples of these healthy dishes include Poached Eggs with Turkey Bacon and Whole Wheat Toast, Avocado and Chicken on Blue Corn Tortilla, and Spaghetti Putanesca.
Performs laundry services; operates the washing machine, dry cleaner, and dryer.
Prepares and packs the lunch boxes of the children for school.
Provides assistance to the children in their homework.
Receives and organizes all bills and letters that are delivered to the residence.
Answers phone calls and takes down messages plus details including the caller's name and call back number.
Homemaker; 2013 to 2015
Davis Family, Eagle Rock, Los Angeles, CA.

Responsibilities:
Managed a household of 6 children aged 4 to 16.
Provided assistance to the parents in disciplining the children.
Cleaned and maintained carpets; used steam cleaner every 3 months.
Prepared healthy meals for the family.
Kept track of the grocery inventory; made sure items move on a FIFO basis.
Competent in handling the following equipment – steam cleaner, vacuum cleaner, dryer, washing machine, dry cleaner, stove top, baking oven, deep fryer, turbo broiler, and microwave.
Homemaker; 2011 to 2013
Arlington Manpower; Los Angeles, CA.

Responsibilities
Arlington Manpower is an agency that recruits, selects, trains, and designates homemakers.
Worked for 4 families located within the Los Angeles area.
Prepared meal plans and cooked for the families.
Maintained a clean, safe, and hygienic household.
Lent assistance to the children in their homework.
Managed household budget that was prepared by the homeowners.
---
Education
High School
Puc Lakeview Charter High School
Sylmar, CA
1987 to 1991
---
Homemaker Skills List
As the Homemaker, you will manage a household. You will handle the usual list of responsibilities such as cooking, cleaning, laundry, and shopping for groceries among others. However, in order to get the job, your Homemaker skills list should highlight other strengths that are important for the homeowners.
Education. A high school diploma will be good enough. Some candidates were able to complete a few years of college. If you are able to present a GED score, that may be enough for some homeowners. The important thing is to show proof of literacy.

Comprehension is very important for a Homemaker. You will be given instructions. Some of these will be written down while some will be discussed. Homeowners want to make sure you clearly understand their instructions on running the household.


Certification. You don't need to be certified as a Homemaker. However, it will be a big plus if you could present certification in a relevant skill. Examples of high-value skills include cooking a specific cuisine, carpet cleaning, household accounting, First Aid or CPR, and health and safety.


Ability to Handle Children. Most homeowners that need a Homemaker are young couples that have children. In a way, you will have to assume the role of a parent while the couple is working. We mentioned this key skill in our example of a resume for a Homemaker.

You have to make sure they are cleaned up, fed with nutritious meals, and focused on their school work. Children who are very young can be hard to manage. You have to be able to handle them; impose discipline when needed and be an example of a person with good values.


Ability to Manage a Budget. The homeowner will also entrust you with a household budget. As the person who is in charge of basic household duties, you have to make sure there are stocks in place. It is important to know how to check the inventory and maintain par stock levels so that you never run out of supplies.


Time Management Skills. With so many tasks that have to be done, time-management is one of the most important skills to have.

Cooking takes time. You need to plan the menu, prepare the ingredients, and schedule the cooking so that everyone gets food that is fresh and hot. Then you'll have to schedule cleaning – from vacuuming carpets to dusting windows, sweeping floors, and sanitizing the toilets.

These are duties that take time to complete. In order to accomplish them properly, you should have the skills to plan your day accordingly.
Homemaker Resume Objective
The Homemaker resume objective is a short section that carries a lot of value. This is where you get to tell the homeowner why they should hire you.
Ask many homeowners what the most important attribute is for a Homemaker and the majority will say it is trust. However, trust is an attribute that takes time to validate. Your objective statement must show why you can be trusted.
Experience is important for a homemaker. We indicated that Rose is well-experienced but did not state the number of years she has worked. Instead, we put the details in the Strength section that follows.
The reason for this is we want the objective statement to be a supporting section for the rest of the resume. We want to entice the homeowner to explore the resume some more.
In our sample resume objective for a Homemaker, we also ran off a list of Rose's strongest value offerings. These include cooking, cleaning, laundry, ironing, and running the budget.
Before writing the resume objective, read the job post. Take note of the skills required of the prospective Homemaker. If you have these skills, indicate them on your resume objective.
Homemaker Resume Format
Your Homemaker resume format must be straightforward. Right away, it should show the homeowner what they need to know about you. In this sense, the chronological format is the best one you can use.
When using the chronological format, start out from your most recent employment then work your way back. Be as detailed as you can about your duties as a Homemaker. If possible, try to differentiate one employment to another. The objective is to make you more interesting.
Arrange the sections as we did in our sample resume template for a Homemaker:
Contact Information
Objective Statement
Strengths
Work Experience
Education
Personal Information
If you received certification is specialized training, you can create another section titled "Certification". You can place "Certification" after Education.
Entry Level Homemaker Resume
There is no sugar-coating the matter. If you have an entry-level Homemaker resume without experience, it may take more to convince the homeowner to get you for the job. However, it is still possible to work around this potential short-coming.
Highlight Your Strong Skills – These key skills include cooking -indicate specific cuisines that you can prepare, carpet cleaning, equipment handling (dry cleaner, washing machine, dryer, oven, steam cleaner among others), and budgeting.
Use the Resume Objective to Share Your Story – If you have children, you can state that in your objective statement. Try to empathize with the homeowners. Assure them that you know how to manage children since you have some of your own.
Use the Functional Format – All you have to do is to place "Work Experience" near the bottom of the resume; right before "Personal Information". The objective of the Functional format is to shift attention away from your lack of work experience and toward your strong skills.
Lastly, apply to jobs that specifically state "Entry-Level Homemakers Welcome", "Only Entry- Level Homemakers", or "No Experience Needed".
Homemaker Resume Writing Tips
Don't assume that just because a Homemaker is a blue collar job the resume will not matter. The resume is your first point of contact with the homeowner. It is like your sales pitch. Of course, it will matter. This is why you should heed our Homemaker resume writing tips.
Keep It Organized – Don't scrimp on the details but make sure these are organized and easy to read. Use bullet points to itemize your skills and responsibilities.
No Errors – As we mentioned, comprehension is very important. A resume that is free of spelling and grammar errors is strong proof of comprehension. Further, it shows a great deal of responsibility.
Stick to One Page – Unless you have more than 10 years of experience and handled a wide variety of duties and responsibilities, keep your resume down to just one page.
Just like a good household, always keep your resume fresh and clean. If you acquired new skills or just completed employment, include these pieces of information right away. It should be very easy now that you have our Homemaker resume sample as a template.
We are sorry that this post was not useful for you!
Let us improve this post!
Tell us how we can improve this post?