Cable Technician Resume Sample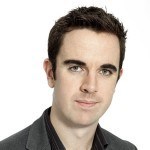 Irwin H. Parker

Address: 2341 Cambrain Drive, Memphis, TN..
Phone: (901) 225 4178
Email: [email protected]
Current Job: Cable Technician; Sygnal Cable Corporation, Memphis, TN
---
Objective
Cable Technician with 5 years of work experience and CNCI certification wants to join DelTech Cable's team of cable technicians. I am experienced in upgrading coaxial cable infrastructure to hybrid fiber optic/coaxial cable network. Likewise, I am familiar with the neighborhoods of East and North Memphis and have handled many of the problems experienced by subscribers of Sygnal's cable service.
---
Strengths
CNCI Certified Cable Technician
5 years of work experience
Bilingual; Level 5 Spanish
Knowledge of Basic Electronics
Knowledge of Varied Cable Infrastructure.
Excellent communication skills.
Understands the value of excellent customer service.
Problem-solving skills.
Detail-oriented
Patient
---
Work Experience
Cable Technician; 2019 to Present
Sygnal Cable; Memphis, TN
Responsibilities:
Respond to calls for cable installation work and troubleshooting.
Perform routine maintenance inspections on cable systems installed per specific district in Memphis.
Conduct system upgrades on cable infrastructure from fiber optic to coaxial network system.
Advise customers on how to address minor cable reception problems.
Prepare technical documentation and troubleshooting reports.
Run tests on all installed hardware and software.
Cable Technician; 2015 to 2019
Contech Cable Network; Memphis, TN
Responsibilities:
Install and maintain cable network infrastructure.
Perform tests on existing cable systems.
Install hardware such as routers and connect to television sets.
Conduct troubleshooting procedures.
Inspect and conduct repairs on cable poles and towers.
Complete and submit all required documentation such as timecards, technical reports, trouble tickets, and job/service reports.
---
Certifications:
College
Associate Degree
Computer Science
Camden Community College
Memphis, TN
2011 to 2015
High School
Zambrano High School
Memphis, TN
2007 to 2011
How To Write A Good Cable Technician Resume
Customers aren't experts at how to fix their cable reception. As a Cable Technician, you'll be called upon to analyze and troubleshoot cable installations. Similarly, we're the experts in resume writing.
It's not enough to just submit an application. You'll be competing against other applicants for the same job. Some might be better qualified. To give your chances of getting hired a boost, read our 3 tips below so you can write a good Cable Technician resume.
Choose the Right Resume Format
Talk to any recruiter and he'll tell you the majority of resumes he receives are presented in the reverse-chronological format which is as follows:
Contact Information
Objective Statement
Strengths/Skills
Work Experience
Education
Personal Interests (optional)
With the reverse-chronological format, the sections of the resume where a time element is involved, the information is presented starting with the current or latest period.
For example, in the work experience section, if you worked as a Cable Technician on the following dates: 2014 to 2016, 2016 to 2017, and 2017 to 2020, you will start from the period of 2017 to 2020 and move back until you get to 2014 to 2016.
Why is this so?
It appears that in many guides or articles about resume-writing as well as the templates you find in bookstores and online, the default format is reverse-chronological.
There are 2 more resume formats to choose from: The Functional and the Combination formats.
The sections of both resume format types are arranged in the same manner:
Contact Information
Objective Statement
Strengths/Skills
Certifications/Licenses
Education
Seminars/Additional Training
Work Experience
Personal Information (optional)
While the sections are arranged in the same way, the objective of each type of resume format is different from the other.
The functional format is used to highlight the technical skills and other qualifications of the job applicant. Those who have little work experience or none at all as well as those who have an unemployment gap that exceeds 4 months are better off using the functional format.
The combination format includes the main feature of the reverse chronological whereby the work experience and education sections are presented from the current to the earliest period.
If you have extensive work experience – more than 10 years – and are applying for a higher position in the industry or are planning to switch careers to an entirely new industry, the combination format is for you.
Write a Convincing Objective Statement
Writing a convincing objective statement might get you the same benefit a subscriber gets when you set up his cable system properly.
A good reception.
The objective statement is often overlooked because many job applicants believe the objective for applying for the job is obvious.
But that's not what recruiters are looking for.
The objective statement is the only section on the resume that allows you to write in your own voice. In only 3 to 4 sentences, you can tell the recruiter why the company should hire you.
It's like the sales pitch to the recruiter. Use the objective statement to answer the requirements of the position as detailed in the job ad.
Here's an example:
"CNCI certified Cable Technician with 7 years of work experience is desirable to join your team of cable technicians. I have handled Cat5 and Cat6 types of cable and have installed Ethernet and cabling systems for many neighborhoods in the Greensboro area. I have worked with the same company throughout my career and believe it's time for a bigger challenge and join your company, ATG Digital Cable TV."
The objective statement starts with a key requirement of ATG Digital Cable TV which is for the ideal candidate to be a Certified Network Cable Installer or CNCI and to meet the minimum number of years of work experience.
Then, the candidate runs off a summary of his technical qualifications that were outlined in the job ad.
Finally, he signifies a strong desire to join ATG Digital Company by stating that despite his tenure at his current employer, he believes that ATG represents a better career opportunity.
Use the Resume to Respond to the Potential Employer
It's not just the objective statement that should be tailor-fit to the needs of the employer. The entire resume – all of its sections – should be customized/personalized to the potential employer's requirements.
We'll show you in great detail in a later section, how to write an effective work experience section. It's important to note that recruiters don't scrutinize a resume with a fine-toothed comb.
A recruiter will scan a resume and look for primary keywords. You have fewer than 6 seconds to make a clear impression on the recruiter. A big part of getting the interest of the recruiter is to create a resume that ticks off all the boxes on the job ad.
Cable Technician Skills List
As a Cable Technician, you will install, maintain, and repair the cable infrastructure of telecom networks. But recruiters aren't only looking for job applicants who have the requisite hard or technical skills.
Although considered a technical occupation, becoming an effective Cable Technician also means having the right personality traits or soft skills for this type of job.
Customers can be irate or demanding. You can be proficient in all of the hard skills needed for a Cable Technician but if you can't relate or engage professionally with customers, you could damage the company's reputation.
Here are the skills you need to be qualified for the job:
Education – To become a Cable Technician you will only need a High School diploma. However, due to the rapid advancement in telecommunications technology, more employers prefer to hire applicants who completed post-secondary education in a related field.A certificate or an associate degree course in electronics repair, electronics engineering technology, or computer science will increase your chances of getting hired.
Certifications – Consider getting certified because this will give you better career opportunities. Earn voluntary certifications through organizations such as the Electronics Technicians Association (ETA), Fiber Optics Association (FOA), and the Society of Cable Telecommunications Engineers (SCTE).
Cable Installation – You need to know about the equipment, tools, materials, and different methods of installation. Although companies provide training to applicants with high school diplomas, it is best to learn about basic electronics before application.You can either take a short course or familiarize yourself with cable installation on your own. You will have an edge over other applicants if you already know how to install, repair, and remove copper, coaxial, and fiber optic cables.
Manual Dexterity – You need to have a full range of motion in your wrists and hands to be able to work on cables. A high level of fine finger and manual dexterity is required for this job.
Troubleshooting and Problem Solving – Employers look for technicians who can troubleshoot and fix issues on time to ensure successful operations and customer satisfaction. Cable technicians are always under pressure to detect system faults and restore services at the soonest time possible.
Communication and Interpersonal Skills – You will be working directly with customers so you must be able to communicate effectively to establish good relations with them.You need to be courteous, polite, and be able to explain what needs to be done during repair or installation. Technology cannot be easily comprehended by all, so you need to be patient when responding to customers' queries and complaints.
Patience – Not all cable connection problems are the same. There could be other factors at play. If you find that implementing the usual protocols aren't resolving the problem, remain patient!Review all of the data that you've gathered so far. Confirm the information relayed to you by the customer. Run other tests and examine other areas of the equipment. Call the office and ask for assistance from senior Cable Technicians.

The most important thing is to fix the problem so that the customer can enjoy the service.
How can the recruiter gauge your soft skills from a resume? One of the key sections that they'll look into is the work experience section. Read on to find out how to highlight your soft skills with your Cable Technician duties and responsibilities.
Cable Technician Duties And Responsibilities For The Work Experience Section
The work experience section functions as the main circuit breaker. It can shut down your chances of landing the job if it is not well-written and incomplete.
Here are tips on how to write an impressive Cable Technician work experience section:
Include All The Key Areas of Responsibilities
For you to be considered as a qualified candidate, your resume must be packed with the skills and experience employers require.
The most important qualification for this job is the experience in covering the following responsibilities:
Install, repair, and maintain structured cabling systems
Conduct diagnostic tests on newly installed cables and relocated cables
Troubleshoot problems with cable network
Locate and remove redundant cables
Ensure proper cable management
Set up, wire, route and label CAT5, CAT6, or CAT7 cables
Repair and replace faulty equipment and wires
Update and file service orders, timesheets, checklists, and vehicle inspection reports
Install cable supporting structures
Highlight Your Soft Skills
Cite incidents that demonstrate how you utilized your soft skills in the workplace. This will help recruiters visualize your work attitude and interactions with others.
For example:
Led a team of 18 cable technicians in troubleshooting a citywide internet outage and restoring service 8 hours before target time
Resolved scheduling conflicts between field technicians and head office by recommending the use of scheduling software and implementation of a centralized employee schedule system
Use Action Verbs
Do not underestimate the power of action verbs. Begin your bullet points with strong verbs to draw attention.
Install
Conduct
Repair
Remove
Replace
Troubleshoot
Supervise
Deploy
Connect
Maintain
Configure
Wire
Design
Devise
Quantify your Accomplishments
Just like action verbs, numbers can be used to strengthen the impact of your bullet points. Use them to show your accomplishments and contributions distinctly. For example, showcase your leadership skills by including the number of people you led, trained, or mentored.
Use numbers to indicate:
Increase in new clients
Customer satisfaction ratings
Resolved complaints
Increase in subscriptions
Response time
Awards won
Work output
Entry-Level Cable Technician Resume
More than a hundred people will apply for one job opening. Not all of them will have the same level of work experience. Some might be hoping to land their first job. Like you, they have an entry-level Cable Technician resume.
Do you still have a chance of getting hired even though you don't have experience as a Cable Technician? Of course!
It comes down to your answer to one question:
"Why should we hire you?"
And it's not always about the experience level. There are employers who are willing to give rookies a chance – but your resume has to convince them you're the right person for the job.
How do you write a convincing entry-level cable technician resume? Here are our writing tips:
Use the Functional Format
The functional format is better for job seekers with little or no relevant work experience because you can expound more on your education and skills.
Do not use the reverse-chronological or combination format. The structure of these resume formats highlights the work experience section, so it will not be suitable for you.
Highlight Your Achievements and Aptitudes
If your GPA is higher than 3.5, include it in the education section. It would also help if you list academic honors and awards you have received. Whether you are a high school graduate or a degree holder, this information will make you stand out.
Include OJT and Volunteer Works
Before you begin writing your resume, list down all the relevant training, volunteer work, and class projects. These experiences matter to the recruiter because they will show that you are not applying for a job empty-handed. Make sure to include all the activities that honed skills necessary for your chosen career.
Write them in your resume under the Headings, "On-The-Job Training," "Apprenticeship Program," and "Volunteer Works."
Proofread Your Resume
A single mistake is all it takes to get cut off from the list of successful applicants. Make sure to proofread your resume thrice. You can also use grammar and spelling online checker tools.
Another approach is to simply apply for jobs that specifically state "Entry-Level" or "No Work Experience Needed". You'll be more assured that these types of employers are willing to hire entry-level applicants.
It could be because the company is a start-up, cutting costs, or simply expanding its services to smaller areas. Whatever the reason for hiring entry-level cable technicians, if you get an offer – go for it!
We are sorry that this post was not useful for you!
Let us improve this post!
Tell us how we can improve this post?