Electrician Resume Sample
Stephen L. James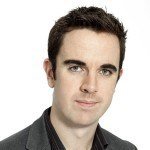 Address:            2323 10th St., Akron, Ohio
Phone:                (216) 568-7859
Email:                  [email protected]
Current job:      Master Electrician at TL Smith Property Developers
---
Objective
To manage, oversee and ensure the safety, efficiency and integrity of the electrical systems on all projects undertaken by the Company.  
---
Skills
10 years experience as Master Electrician

Certified; licensed Master Electrician

Work experience in the Middle East

Experience includes work as a Residential and Commercial Electrician

Background managing various electrical systems and frameworks

Background in computer design/ programming

Experienced in dealing with people in the value chain

Experienced working with teams

Excellent communication skills

Goal – oriented

Highly organized

Punctual
---
Work Experience
Master Electrician 2016 to Present
TL Smith Property Developers
Duties and Responsibilities
Assembles, installs and tests electrical systems

Oversees and manages working condition of electrical systems

Diagnoses and creates reports on malfunctioning systems, apparatus and related components

Regularly inspects equipment for potential hazards, defects and needs for repair
Reviews the proposed electrical systems of tenants and conduct required tests

Works and coordinates with electrical teams and consultants of clients

Takes responsibility with the planning and review of all submitted electrical lay outs and schematic diagrams

Prepares all the necessary reports and maintains documentation on all electrical projects and undertakings

Trains and orients new commercial and residential electricians

Creates or authors manuals on electrical safety and maintenance

Liaisons with city government electrical engineers to ensure strict compliances are met
Master Electrician, 2015 to 2016
Altius Development Corporation, Riyadh, Saudi Arabia
Duties and Responsibilities
Conducts inspections in the various electrical systems

Oversees and manages all electrical systems

Reviews all electrical plans, lay outs prior to installation

Leads team to conduct testing on all electrical layouts

Creates blueprints and other drawings that pertain to location of wiring and equipment

Liaisons with city engineers to ensure strict compliance to all set guidelines
Coordinates with city engineers, 3

rd

party engineers for all site inspections
Trains new residential and commercial engineers

Authors and updates company manual on safety and maintenance procedures
Master Electrician, 2015 to 2015
Seven Sierra Property Development and Construction Company,
Duties and Responsibilities
Routinely inspects all electrical systems

Works with the electrical teams and consultants of tenants and clients

Installs ground leads and connects power cables to equipment

Tasked to handle certain machinery and tools such as oscilloscopes, ammeters and test lamps

Tasked to handle repairs and replacement of electrical wirings

Constructs and fabricates certain parts by using the correct tools and machinery

Provides assistance during emergencies such as operating flood lights and generators
---
Education
Electrician Apprenticeship Program
Ohio JATC Training Center
Akron,, Ohio
1999 – 2015
Certified, Master Electrician
Garfield High School
High School Diploma
Akron, Ohio
1995 – 1999, 3.5 GPA
---
Courses
Certification, Master Electrician 2015

Certification, AutoCAD

Certification, SolidWorks

Certification, Python

Certification. C+ Programming

MS Office
---
Personal information
Married, 2 children

DOB 05/09/82

Hobbies include running, travel, cooking
Electrician Resume Objectives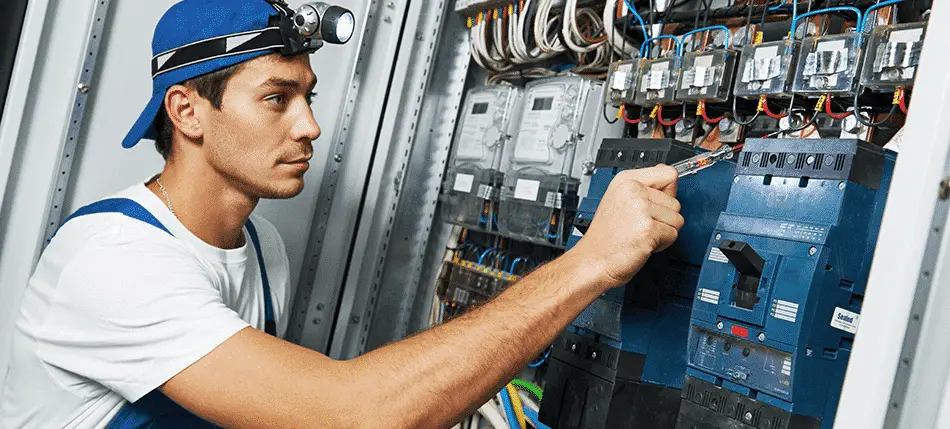 As stated earlier, there are different types of electricians and types of jobs for electricians. When writing the resume objective, state clearly the strengths that you can offer to the potential employer. This means you should have an idea of what the job opening entails; the type of electrician the company needs and why they need an electrician.
Therefore it should be worth time to research on the company and its present endeavours. Find out their latest projects and plans for the future. If the company is involved in large-scale development projects, highlight your skill in overseeing complex electrical systems. The objective should state clearly why you are the ideal candidate for the job as the electrician and most importantly, why you want this job.
Electrician Resume Skills
Recruiters will not have time to thoroughly review your resume. Many experienced recruiters, even direct employers, simply scan the resume and use keywords to indicate ideal job qualifications.
As an electrician, you should highlight your strengths and the basic qualifications for the job. These include the following:
Certification

If you want to stay ahead of the pack, you must be a certified electrician. Certification confirms that you went through a minimum 4-year apprenticeship course as an Electrician in an accredited and recognized institution.
Specifics

If your certification is Master Electrician, state this information right away. Include details also on specific work that you were regularly tasked to perform as Master Electrician. This should include working with certain tools or equipment; installing lines, cables, preparing diagrams and inspecting the electrical layouts of various sites.
Technical Competence

Electrical work requires familiarity with various electrical frameworks. Indicate the types of electrical systems that you have worked with. Include your background in any software programs that are related to your work as an Electrician. Quickbooks and WinTac have programs for electrical contractors.
People-Skills

Even a job as technical as an electrician requires people- skills because you are constantly working and communicating with people from different disciplines or departments. You should show that you are a team player; you can coordinate your work with theirs so that the timetable and interest of the company are never compromised.
Problem-Solving Skills

Electrical systems may frequently breakdown and this will lead to serious problems for the company. If the system has been incapacitated for a long time, the company could lose money in foregone revenues. Thus, you should indicate that you have the ability to maintain composure, address the situation and arrive at a solution within a realistic time frame.
Basic Skills

Regardless of the type of electrician you are, you should have a solid background in the basic skills needed for the job. These include troubleshooting, repairs, critical thinking and preparing drawings and schematic diagrams.
Highlight your skills in terms of importance. For example, you can indicate specialized skills which required additional investment in training or which represented the greater part of your tenure as an Electrician. Then work down to your basic and fundamental skill sets.
Electrician Resume Duties & Responsibilities
In writing your Electrician experience on the resume, only include work or projects of which you received compensation and always start with your recent or current employment.
These are the details which you should always include in the resume:
Your Designation

Name of Employer or Project Title

Inclusive Years of Employment

Address of Employer

Bullet list or summary of responsibilities
You can include citations, promotions or awards given to you for your work or accomplishments as an Electrician for the company.
Highlight your specific contributions to your current employer. This is very important especially if your experience is strongly related to the job requirement of the potential new employer. When citing contributions include the details such as:
Name of Project

Commencement Date

Stated Project Objectives

Statistics and Other Relevant Figures

Personalities Involved

Ending Date of Project

Final Result/ Grading on Project

Net Results/ Outcomes for Completion of Project
You do not have to include all of these details but it is important that the recruiter gets a clear picture of your contributions to the success of your current or previous employer.
When writing your work experience, you do not have to include the unpaid work or projects. Unpaid work may be related to your apprenticeship course which should be covered by the fact you have been certified. If there are projects which you feel are not significant to your development as an Electrician and were not paid, indicate it in another section such as "Certification" or "Courses".
We are sorry that this post was not useful for you!
Let us improve this post!
Tell us how we can improve this post?