Maintenance Mechanic Resume Sample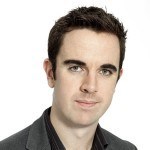 James O. Simon

Address: 1369 9th Avenue, San Francisco, CA 94122
Phone: (415) 227 8741
Email: [email protected]
Current Job: Maintenance Mechanic; Quaker Mills, San Francisco, CA.
---
Objective
CMRT certified Maintenance Mechanic with 10 years of experience is intent on joining your workforce at PepsiCo as the new Plant Maintenance Manager. Proficient in maintaining, troubleshooting, and repairing production machinery and heavy equipment. Passionate about learning new methods of streamlining maintenance workflows that will increase uptime, efficiency, and reliability.
---
Skills
Strong mechanical troubleshooting and repair skills
Highly proficient in machine tool operations, welding, and machine repair
Knowledgeable in mechanical, pneumatic, and hydraulic schematics
Strong interpersonal, problem solving, and organizational skills
Advanced proficiency in basic office and Computerized Maintenance Management System (CMMS) software
---
Work Experience
Maintenance Mechanic; 2015 to Present
Quaker Mills, San Francisco, CA
Responsibilities:
Troubleshoot and repair hydraulic, mechanical, pneumatic, and minor electrical problems on plant machinery and equipment
Conduct preventive maintenance according to set schedule in a timely manner and in accordance with safety standards and plant policies
Record machine and equipment issues, action plans, resolutions, and status reports in the CMMS database
Conduct daily inspection of equipment and plant area and immediately report potential equipment failure or unsafe conditions to the maintenance supervisor
Perform stick and gas welding fabrications and pipe fittings of threaded and welded pipe
Train 10 new hires every month on plant policies, safety standards, and proper care of tools, equipment, and work areas
Spearheaded the adoption of new tracking software that improved plant reliability by 88%
Introduced vibration data analysis, a predictive maintenance technology that reduced occurrence of equipment breakdown by 70%
Maintenance Mechanic; 2011 to 2015
Kraft Foods, Fresno, CA
Responsibilities:
Observed, diagnosed equipment, and interpreted machine test results to identify the cause of errors
Assembled, installed, and repaired electrical and plumbing components of plant machinery
Performed preventive maintenance on assigned equipment and maintained area cleanliness
Completed and submitted all reports before the end of shift
Conducted hoisting and rigging of all types of machine and equipment
Troubleshoot, repaired, and maintained 8 high-speed packaging equipment, and 8 conveying machines every week
---
Education:
Associate Degree; Industrial Maintenance Technology
Barstow Community College
Barstow, CA.
2009 – 2011
High School
Abraham Lincoln High School
San Francisco, CA
2005-2009
Certifications:
Certified Maintenance and Reliability Technician (CMRT) Certification, Society for Maintenance & Reliability Professionals Certifying
Organization (SMRPCO), 2012.
Forklift Operation Certification, US Forklift Operator Certification (USFOC), 2012
Certified Welder (CW) Certification, American Welding Society (AWS), 2013
How To Write A Good Maintenance Mechanic Resume
Writing a good Maintenance Mechanic resume is the same as maintaining the running condition of a vehicle or any other type of equipment. It's not just one area that you look to improve. The more areas of the vehicle that are in fine working order, the smoother the ride and the lower the risk of getting in mechanical trouble.
Your resume is composed of different sections with each one having its purpose. These sections have to support and complement one another in order to deliver the correct message to the recruiter:
"I'm the best candidate for the position of Maintenance Mechanic."
How can you achieve this?
Build a Strong Chassis with the Right Resume Format
Any Maintenance Mechanic worth his salt will tell you that once the chassis is gone, the equipment won't be worth maintaining.
The chassis is the framework that bears the weight of an object. If it's been worn out by rust, it won't hold up and will open up more mechanical problems that will lead to costly repairs.
The resume format bears the load of the contents of each section. If you don't use the right format, your resume will come out imbalanced with some sections – the ones with your strong points – pushed to the wayside while your weaknesses or flaws become magnified.
There are 3 resume formats to choose from:
Reverse-chronological – The focus is on your work experience section and it's situated in the middle of the resume where its information is supported by the sections that come before it (Contact Information, Objective Statement/Career Summary, and Strengths/Skills) and the sections that come after it (Education, Certifications/Licenses, Personal Information).

The reverse-chronological format is ideal for those with continuous employment and who don't have an unemployment gap that exceeds 4 months.

The Functional format – The focus is on your technical or hard skills. These are the types of skills that are needed for the job and include education, certifications, and licenses. The work experience section is situated at the bottom of the resume to play down your lack or absence of employment.

The functional format is ideal for those who are fresh out of school and/or those who don't have work experience but have completed the necessary training to perform the duties and responsibilities required of a Maintenance Mechanic.

The Combination format – The focus is on your overall qualifications – skills and work experience. Similar to the functional format, the work experience section is situated at the bottom of the resume.

But the purpose is not to play it down. You should put in as much detail as possible. And like the reverse-chronological format, you start the work experience section from your current or most recent employment.

The Combination format is ideal for those who have extensive work experience in the same or similar position and the person is interested in applying for a higher designation.
Rev-Up Your Resume With an Objective Statement
The Objective Statement is located in the top third section of your resume, right below Contact Information. The location is ideal because you can be assured that it will be seen by the recruiter.
Yet, many job seekers overlook the value of the objective statement because it doesn't occupy much space and they might have received some "expert" advice not to include it.
The best way to understand the value of the objective statement is to view your resume as your marketing toolkit. Similar to a salesman selling acne-clearing soap to a customer, the resume is your "proof of product". It summarizes all of the qualifications that validate your claim to the job.
The objective statement is your sales pitch. It provides a rundown of all the relevant qualifications required by the potential employer for all candidates. This section allows you to prop up your qualifications to make you stand out from the rest.
How do you write a compelling objective statement that closes the deal?
Lead-off with the top qualifications that meet the requirements of the position.
Formally state your objective for applying for the position.
Include 2-3 soft skills that best describe who you are as a person.
Mention how you can help the company meet its objectives.
Write in your own "voice"; keep it conversational.
Here's an example of a compelling objective statement:
"CMRT-credentialed Maintenance Mechanic with more than 5 years of experience in the construction industry managing ARC Construction Corporation's fleet of heavy machinery. I'm interested in joining your team of Maintenance Mechanics for the Dubai project – SkyOne Tower. I'm confident that my extensive experience managing, maintaining, troubleshooting, and repairing a wide variety of construction equipment will greatly benefit your company. If hired, you will find me dedicated, committed, detail-oriented with a professional approach to work."
Tighten Up the Loose Screws By Adding More Detail
In a situation where differentiating candidates is a near-impossible task for the recruiter, getting the job might hinge on the details.
Support your qualifications with numbers.
Cover as wide an area as possible when it comes to your duties and responsibilities.
Include all of the certification/licensing programs you completed, seminars you attended, and awards/citations you received.
The important thing is to keep your resume organized. If the contents aren't arranged in an orderly manner, the details might appear as "clutter".
Related to this, leave out information that isn't relevant to the position of Maintenance Mechanic.
For example, if you worked as a Fast-food server, the work experience is not relevant to the job of a Maintenance Mechanic and should not be included in your resume.
Maintenance Mechanic Skills List
Recruiters spend little time skimming each resume. You need to make sure that every section of your resume will leave the recruiter wanting to know more about you.
Many applicants share the same skill set. However, it is possible to make yourself stand out by choosing the Maintenance Mechanic skills that will make the recruiter take a closer look.
Education
Many companies will accept applicants with a high school diploma or GED. It will be advantageous for you if you complete an Associate Degree.
Community colleges and vocational schools offer courses in Industrial Maintenance Technology and Building Maintenance Technology. You can also take up specialized courses in refrigeration, electronics, and instrumentation.
Certifications
Getting certified as a Maintenance Mechanic will increase your chances of landing a job because it validates your expertise in the field.
Taking up additional relevant Certificate courses will also help hone your skills and make you suitable for a higher position. Although experience is the best teacher, putting in extra work to learn more about your craft will be very beneficial to your career.
Consider getting the following certifications:
Certified Maintenance and Reliability Technician Certificate
Building Systems Maintenance Certificate
International Institute Maintenance Certification
HVAC Maintenance Technician Certificate
Forklift Operations Certificate
Welding Certification
Plumbing Certification
Electrical Technician Certification
Ability to Read Blueprints or Schematics
Employers prefer applicants who can interpret blueprints or schematics of mechanical, electrical, and pneumatic systems. If you are a fresh high school graduate or without experience, it would be better to gain basic knowledge of these systems before you apply.
While you are at it, familiarize yourself with mechanical components- gearboxes, bearings, valves, motors, and fittings. This will boost your chances of getting hired.
Soft Skills
Having impressive technical skills is not enough to nail your application. Recruiters want to know how well you can work with others, adapt to various settings, and respond to challenges at the workplace. They look for people who will fit in the company culture and blend well with colleagues.
You can also check the company's website to find out the workplace culture and values. This can help you pinpoint the skills you possess that match the company's framework.
Here are the must-have soft skills of a Maintenance Mechanic:
Effective communication skills
Problem-solving skills
Excellent troubleshooting skills
Strong interpersonal skills
Ability to perform repetitive tasks
Ability to work under pressure
Willingness to work in a team environment
Multitasking skills
Adaptability and flexibility
Strong sense of responsibility
Maintenance Mechanic Duties And Responsibilities For The Work Experience Section
The work experience section is the turning point of your resume. It has to be well-written so that the interest generated by the previous sections will not wane.
A poorly crafted work experience section is like a machine breaking down during the final stage of production.
Here are a few writing tips that will rev up your resume.
Use the Job Ad to Customize Your Content
Carefully read the job description, job duties, qualifications, and other requirements. Tailor fitting your work experience section is an effective way of telling the recruiter that you are a perfect match for the job.
Using recent Job Postings for Maintenance Mechanic, we created tailored samples of work experience bullet points.
Conducts routine inspections and preventive maintenance for plant machinery and equipment
Troubleshoots, repairs, and tests malfunctioning machines
Repairs and replaces faulty machine parts
Runs diagnostic tests to minimize equipment downtime
Weave Your Soft Skills Into Your Bullet Points
Recruiters like to see concrete examples of how you utilized your soft skills at your current and past companies. You will be considered for the job if you weave impressive skills into your work experience section.
How do you do it?
To showcase your problem-solving skills, you can write:
"Implemented a new preventive maintenance workflow that reduced equipment failure by 80%."
To demonstrate your ability to work under pressure, you can write:
"Repaired 8 conveyor systems 5 hours before the target time, preventing delivery backlogs during the peak season."
Do not forget to use numbers to strengthen the impact of your contributions to the workplace. This will help solidify your value to the company.
Use Action Verbs
Start your bullet points with action verbs to rev things up. Using the right verbs will give the recruiter a clear understanding of what you do in your company.
Here is a shortlist of action verbs you can use:
Assemble
Install
Perform
Repair
Troubleshoot
Identify
Inspect
Test
Conduct
Coordinate
Ensure
Estimate
Maintain
Observe
Execute
Report
Document
Report
Remove
Weld
Entry-Level Maintenance Mechanic Resume
If you're worried that companies won't give you a chance because you have an entry-level Maintenance Mechanic resume – don't be. There are opportunities everywhere for this position and you might be surprised that a good number of businesses are willing to give first-timers their big break.
What you have to focus on is submitting a resume that highlights your qualifications and skills to make up for your lack of experience.
Use the Functional Format
For the same reasons mentioned in the section "How To Write A Good Maintenance Mechanic Resume", the functional format will be the best resume format for entry-level job seekers.
Include Experience as a Freelancer or a Volunteer
Many Maintenance Mechanics took informal jobs before they were officially hired as employees by a company.
For example, you might have taken a side hustle as a Maintenance Mechanic at an automotive repair shop or a construction company. Or you might have set up a small car repair shop in your home.
These count as work experiences or opportunities to practice your craft. Go ahead and include it in your resume.
Include Seminars and Workshops You Attended
If you do not have work experience, you can offset it by highlighting your technical qualifications.
Likewise, if a recruiter sees that you're keeping busy by attending seminars and workshops to improve your skills as a Maintenance Mechanic, he'll appreciate the effort.
It's a sure sign that you're committed to a career as a Maintenance Mechanic. That's enough reason for a recruiter to give you a shot.
Don't limit yourself to job opportunities within your region or country. The demand for Maintenance Mechanics might be higher in other countries where construction and engineering projects are booming.
Working in other countries is a good experience and you will learn new techniques and processes that add value to your qualifications as a Maintenance Mechanic.
We are sorry that this post was not useful for you!
Let us improve this post!
Tell us how we can improve this post?