Respiratory Therapist Resume Sample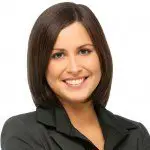 Jennifer O. Smith

Address:            1738 Orange Hill Ave., San Diego, CA
Phone:                (858) 999 4433
Email:                  [email protected]
Current job:     Senior Respiratory Therapist, St Andrew's Memorial Hospital
---
Objective
Compassionate Licensed Respiratory Therapist with eight years of work experience and Certification on Pediatric Respiratory Care (RRT-NPS).  I seek the opportunity to join a medical team and provide excellent patient care as a Respiratory Care Therapist.
Skills:
B.S. Degree in Respiratory Therapy.

Registered and Licensed Respiratory Therapist.

Certified Neonatal/Pediatric Respiratory Specialist.

BLS/CPR Certified: Basic Life Support CPR course for CPR victims of all ages.

NRP Certified: Neonatal Resuscitation Program.

PALS Certified: Pediatric Advanced Life Support.

Member of AARC: American Association for Respiratory Care since 2015.

Good work ethics with great attention to detail.

Fluent in English and Spanish.
Certifications:
NBRC – National Board for Respiratory Care

RRT – Registered Respiratory Therapist, 2017

RRT-NP – Neonatal/Pediatric Respiratory Care Specialist, 2016

BLS/CPR: Basic Life Support CPR course for CPR victims of all ages, 2016

NRP Neonatal Resuscitation Program, 2017

PALS: Pediatric Advanced Life Support, 2015
---
Work Experience
Respiratory Therapist – Critical Care Unit Supervisor, 2015 to present
St Andrew's Memorial Hospital, San Francisco, CA
Responsibilities & Duties
Monitors critical care units' patients who are on ventilator.

Weans off patients from mechanical ventilation.

Administers artificial respiration, external cardiac massage and cardiopulmonary. resuscitation during emergency cases.

Performs bronchopulmonary drainage and clears patients' airways of any physical obstruction.

Supervises Tracheostomy Decannulation.

Checks and records patients' vital signs, arterial blood gases, blood chemistry charges and consults attending physicians when adverse reactions occur.

Trains 3+ new staffs on equipment usage and respiratory care procedures.
Respiratory therapist – Pediatric Respiratory Care unit, 2015-2017
Green Valley Respiratory Hospital, San Diego, CA
Responsibilities & Duties
Set up BI-PAP, CPAP, oxygen compressor and liquid oxygen for patients.

Assigned as a night shift supervisor in pediatric respiratory care unit.

Administered emergency responses to clear patients' airways.

Oriented patients on the proper use of inhalers and other inhalation devices.

Performed Tracheostomy Decannulation on geriatric and pediatric patients.
Respiratory Therapist, 2015-2017
Oakwood Rehabilitation Hospital, Los Angeles, CA
Responsibilities & Duties
Interviewed and examined patients with respiratory illness.

Performed lung capacity tests on patients as prescribed by physician.

Analyzed oxygen levels and presence of other gases in patients' blood.

Identified causes and determined probable treatment based on test result.

Guided patients on the proper use of inhalers and other respiratory tools.

Provided emergency resuscitation to patients.
---
Education
College
California College San Diego
Bachelor of Science in Respiratory Therapy
2017- 2017; GPA 3.75
High School
St Mary's High School, Glendale, CA
High School Diploma
2016-2017 GPA 3.7
---
 Personal information
Status:  Single
Date of Birth: 

February 19, 1987

Hobbies include

swimming, photography and Yoga.
How To Write A Good Respiratory Therapist Resume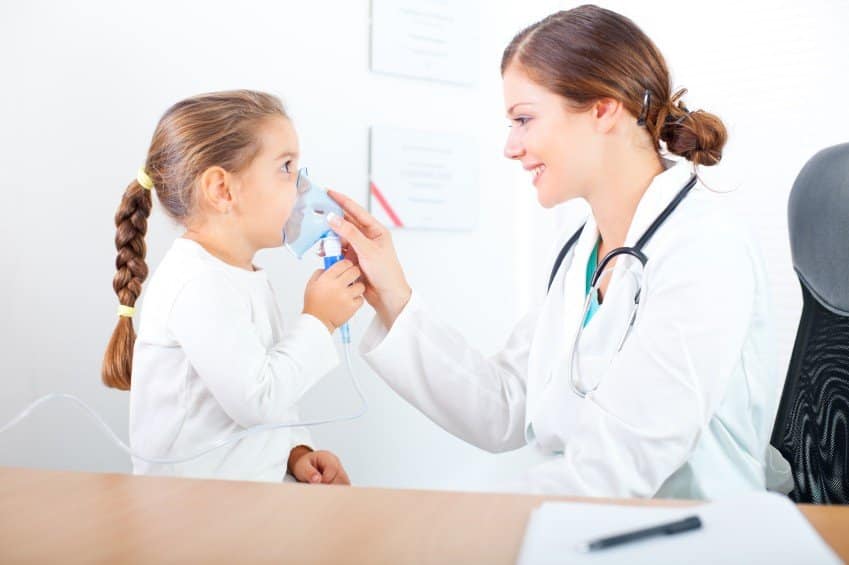 Despite the sharp increase in demand, hospitals, clinics, and other health agencies will only want to hire the best candidates.
So how do you write a good Respiratory Therapist resume that will take the breath away of the HR personnel?
1. Determine Where You Want To Work
As mentioned earlier, in the United States alone, Respiratory Therapists account for more than 130,000 jobs. Of these, the largest employers are:
State and Private Hospitals – 81%
Nursing Care Facilities – 5%
Doctors' Offices – 2%
State and private hospitals have the highest demand for Respiratory Therapists because they need them stationed in various departments. Given the demand for this skill, chances are you will be offered the highest salary at these hospitals.
However, keep in mind that the hours will be longer. There will also be more responsibilities and duties to handle. The hospital may move you from one department to another.
You can work at a Nursing Care facility or a Doctor's office, if you don't have much experience yet. The workload is comparatively lighter and the work schedule is more stable. Some even accept part-time work.
2. Review The Job Qualifications Listed By The Prospective Employer
Does the hospital need you to work with children or the elderly? Does the employer require the Respiratory Therapist to be more familiar with newer equipment and the latest technology? Will you be required to work shifts, weekends, and holidays? Do you have to commute to another branch of the clinic on certain days?
The requirements of one employer will differ from another. There may be specialized skills needed. Perhaps the employer wants candidates that fall within a specified demographic – age, marital status, and years of experience. The employer may prefer a candidate who is certified in a skill such as Advanced Pediatric Life Support.
It is always a good idea to learn more about what the job entails before applying for it. This way, you can apply to open jobs that meet your current level of experience and expertise.
3. Take Account Of Your Soft Skills
A Respiratory Therapist is required to use various specialized equipment. Some of these are Oxygen Cylinders and Concentrators, Nebulizers, Suction Machines, and CBAP and BIBAP machines.
However, employers are not only looking for candidates with the skills to handle these pieces of equipment. Equally important is to have the right set of soft skills for the job.
Soft skills are your personality or behavioral attributes that best describe your approach to the job. It's not you as a professional, but you as a person. What are the important soft skills for a Respiratory Therapist?
Compassion – Undergoing respiratory treatment plans can be an uncomfortable experience. A good Respiratory Therapist has the ability to guide and talk a patient through the procedure.
Meticulous – It is important the proper procedure is keenly observed and followed when administering respiratory treatments. This covers the handling of the procedure, the schedule of medicines, and recording the progress of the patient.
Patience – Respiratory care is a process that will take time. You may work with patients afflicted with serious conditions that will require extended periods of treatment. You might get too emotional and try to find ways to circumvent treatment hoping for faster results. Remain patient and always stay the course.
You must be true to yourself when identifying your relevant soft skills. An experienced HR Interviewer can tell if you are being truthful or using the skills as a promotional tool.
Respiratory Therapist Resume Skills List
What skills typically represent a Respiratory Therapist job description for a resume? These professionals are tasked to help people with lung ailments breathe.
You will work with a number of doctors and specialists who treat patients with emphysema, asthma and other respiratory illnesses. Lung problems also affect a wide demographic. You will work with people of different ages and gender.
Before writing the skills section of your resume, always refer to the job post first. Most likely the required skills and competencies have been identified. Make sure that you stay on course and only include details that are relevant to the position you are applying for.
Education. Having a good Bachelor or Associate degree is a great advantage. It could be even better if you can show some training, certification or licenses to qualify for this position. Check with your local laws if you need to be licensed before practicing. In the United States, only Alaska does not require a license.
Certification. Respiratory Care Practitioners perform lifesaving and life support procedures as directed by doctors. That means that one must be duly licensed and have required certifications in order to be employed. Indicate that you are a licensed practitioner in your resume objective. Also list the certifications in the strengths section so the recruiter can see them immediately.
Association. Medical practitioners need to be actively involved in Professional Associations to stay abreast with current developments in their respective fields. It is important to include this in your resume because it reflects your dedication to your career.
Administrative Skills. Apart from being knowledgeable on medical procedures, Respiratory therapists need to possess administrative skills such as research, organization and documentation. Include tasks that showcase these abilities and add information on additional training courses that you took to develop your technical skills.
Effective Communicator. Respiratory care professionals must have good communication skills in order to establish wonderful rapport with patients and other healthcare professionals. Make it clear that you are a team player and can communicate effectively.
Many industries place a premium on soft skills which are key behavioral traits. Companies are focused on building the right culture for the organization.
Review the job ad and take note of the indicated soft skills. Make sure you have these soft skills! If you don't and you put it in your resume, the interviewer will know for sure.  
Respiratory Therapist Resume Objective
The resume objective is your branded value proposition. This tells the company why they should hire you. It should be short but to the point. How do you do that?
Again, the job post will be you primary reference. If it indicates specific skills and competencies, make sure you have these in your objective section. In fact, lead off and finish off with them!
Take a look back at the objective statement we presented in our respiratory therapist resume sample.
Jennifer started out by stating the fact that she is licensed with good tenure. Then she made it known that she is also certified in Pediatric Respiratory Care (RRT-NPS). This adds more value to her overall proposition.
Finally she tells the company that her objective is to join the company's medical team, as a Respiratory Care Therapist.
The next step? You can be sure the hospital will be reviewing the rest of her resume!
Respiratory Therapist Duties And Responsibilities For The Work Experience Section
You may have come across studies that revealed recruiters only spend 6 seconds reviewing a resume. The duties and responsibilities section are an eye catcher for most recruiters. Therefore, this section deserves special attention from you when writing the resume.
If the resume is your marketing tool kit, the work experience section is your value proposition. A value proposition is a summary of your strongest selling points. For many companies, work experience is the go-to section for qualifying the candidate.
In general, HR prefers applicants who have notched a few years on their belts. The classroom may have provided the theoretical and fundamental foundation but experience puts these lessons to the practical test. The recruiter wants to know how you applied theory in real-life situations.
In your Respiratory Therapist work experience section, it is important to include the basic duties and responsibilities of your profession:
Conducts preliminary examination on patients suspected of having respiratory ailments.
Collaborates and consults with attending physician to come up with patient treatment protocols.
Runs basic diagnostic tests on patients such as breathing capacity.
Applies standard treatment procedures on the patient as determined by preliminary tests and after consulting with attending physician.
Monitors, records, and updates the patient's condition.
Teaches the patient how to use home-based equipment such as nebulizers and when to take prescribed medications.
From there, go into detail in the duties and responsibilities you handled per the previous employer. Take the time to compose your descriptions and make sure they cover the essentials.
Your resume should explain how you can apply your knowledge and expertise in cases such as:
What procedures and techniques did you use?
What type of patients were you handling mostly?
What kinds of equipment did you use?
Did you introduce improvements in the hospital's current process? If so, what were these improvements and what were the results?
What were the most difficult cases that you handled? How did you go about them? What were the results?
Were you awarded any certifications or citations for exemplary work?
It is also a good idea to support your achievements and contributions with numbers. Statistics, data, and percentages are enticing for recruiters. The numbers have to be accurate. The person reviewing your resume might place a call to your previous employer to verify the facts.
Respiratory Therapist Resume Format
The ideal format for a Respiratory Therapist resume is the reverse chronological type. That's because you have to showcase both technical and fundamental skills. This includes your training, certifications, education and work experience.
Our example presents the reverse chronological format as follows:
Contact Information

Objective Statement

Skills

Certification

Work Experience

Education

Personal Information
Normally, work experience comes after Skills. In our resume example, we wanted to bring the certifications to the forefront. This way, we are highlighting that the candidate has the required qualifications. 
Entry Level Respiratory Therapist Resume
So what can you write in a resume when you are just starting your career? If you are a student or just graduated, you might not have a lot of things to write in your resume. That's why you should put more emphasis on your education, training, certifications and your license, if you have one.
For a student or new grad respiratory therapist resume, the functional format would be the best. The structure of your resume should be as follows:
Contact Information

Objective Statement

Skills

Certifications

Education

Work Experience

Personal Information
If you did volunteer work, include this information as work experience. Finally, you can add any important soft skills in your resume objective such as:
willingness to work long hours

dedicated

committed

meticulous approach to work
Respiratory Therapist Resume Writing Tips
Given the scope of responsibilities of a Respiratory Therapist, potential employers will be scanning your application for specific skills and qualifications. Your objective when writing your resume should be to have these competencies visible as often as possible.
This means having them placed in the objective, strengths and skills sections. When a recruiter reads a resume, he is trying to establish a storyline. All of your stated information should tie in with the details presented in the succeeding sections: Work Experience and Education.
Always organize your content. Use bullet points when categorizing your skills, work experience and educational attainment. Substantiate with facts and figures whenever necessary.