Does your Radiologic Technologist resume present a clear image of what you can do? This is one of the fast-rising careers in healthcare. The job pays well and does not require a college degree. How does earning $58,520 per year on a 2-year course sound to you? This is why the job can be competitive.
The Bureau of Labor Statistics (BLS) predicts demand for this skill will grow 9% every year. If you're not sure if you will get hired, don't worry! We have a Radiologic Technologist resume sample that will help the recruiter clearly see your overall value.
Radiologic Technologists make sure images of patient x-rays are clear enough for an accurate diagnosis. We're like that with your resume. We put thought and purpose in every section.
If you have an entry level resume, we'll show you how to overcome the lack of experience. It's about giving the recruiter a way to diagnose your skills and abilities.
Radiologic Technologist Resume Sample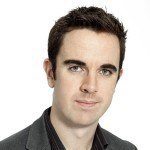 Alfred F. Watkins

Address: 1702 W. Alexis Drive, Anaheim, CA
Phone: (657) 225 9787
Email: [email protected]
Current job: Radiologic Technologist; St. Raymond Medical Center, Anaheim, CA
---
Objective
As an ARRT-certified Radiologic Technologist with more than 5 years experience assisting physicians and Radiologists make an accurate diagnosis of their patient's conditions, I believe I am qualified to be the new Radiologic Technologist for St.Vincent Medical Center. My work-ethic is first-rate; meticulous, detail-oriented and helps patients prepare for procedures.
---
Skills
5+ years work experience as a Radiologic Technologist

Associate Degree, Radiography

Certification, Magnetic Resonance Imaging (MRI)

Proficient with various radiography equipment

Disciplined and punctual to work

Physically Fit

Great interpersonal skills

Meticulous; detail-oriented

Pleasant disposition
---
Work Experience
Radiologic Technologist; 2016 to Present
St. Raymond Medical Center; Anaheim, CA
Duties and Responsibilities
Provides assistance to physicians with pre and post-procedure evaluation.

Identifies and reports possible risk factors to a physician or Head Radiologist in a timely manner.

Conducts a thorough inspection of the procedure room's state of readiness prior to admission of the patient.

Conducts frequent inspections of imaging and radiology equipment to ensure proper functioning.

Monitors the patient's physiological status; informs the physician of any abnormal changes.

Operates and maintains all radiographic equipment.

Reviews patient history.

Implements correct procedures to ensure radiation doses are within ALARA limits.

Performs basic X-ray, operating room, and fluro procedures.
Radiologic Technologist, 2017 to 2016
Mercury General Hospital; Anaheim, CA
Duties and Responsibilities
Tasked to conduct highly-specialized and routine diagnostic radiology procedures.

Prepared and positioned patients accordingly for diagnostic imaging procedures.

Adjusted immobilization procedures to make sure a clear view of the specific body part is captured by the imaging and radiology equipment.

Evaluated patients based on height, weight, a proportion of body part involved in order to determine the amount of exposure and level of penetration.

Operated radiologic equipment in the operating room, emergency room, and the patient's room.

Prepared images for accurate diagnosis of Radiologist or Physician.

Processed images and conducted reviews for proper identification.

Performed regular inspections to make sure all radiology equipment is properly functioning.
Radiologic Technologist, 2016 to 2017
Anaheim Healthway; Anaheim, CA
Duties and Responsibilities
Assessed and educated patients on the required procedures.

Implemented radiation protection and safety standards to minimize radiation exposure to staff and patients.

Operated different stationary and mobile radiology equipment.

Positioned patients; selected best anatomic and technical exposure parameters to ensure clear imaging.

Administered all contrast media and medications as required and within the scope of the procedure.

Prepared and assisted the physician in all procedures related to imaging.
---
Education
Los Angeles City College
Associate Degree, Radiologic Technology
Los Angeles, CA
2015 to 2016
Western High School
High School Diploma
Anaheim, CA
2017 to 2015
---
Certifications/ Professional License:
Radiologic Technologist – American Registry of Radiologic Technologists; 2017

Certification, Magnetic Resonance Imaging; 2016
Personal information
Single

Date of Birth – 24 January 1991

Hobbies include Roller Blading, Tennis, and Soccer
Radiologic Technologist Skills List
It may seem that a Radiologic Technologist skills list is clear-cut. The job is mechanical. It's by-the-numbers. You work with radiology equipment. Processes are followed strictly. That is not entirely true.
Not all Radiologic Technologists are the same. You should have specific attributes. Your job is very important. If you are not meticulous, the images could give doctors a poor basis for diagnosis. Patients will ask you questions. Many of them are concerned. It is your job to put them at ease.
So what should your skills list look like?
Education. A Radiography course can be completed in 2 years. You can also take up Radiation Therapy or Sonography. Both courses can be finished in 2 years.You don't need a college degree to become a Radiologic Technologist. Is a 4-year course a plus? In some jobs, yes. The requirements might be higher. Generally, a 2-year degree in a related course will be fine.
Certification. Some states require certification. You will have to check with the requirements of the local government health department. In our sample resume for Radiologic Technologist, Alfred is ARRT certified. ARRT stands for American Registry of Radiologic Technologists.
Attention to Detail. You will work with doctors and the Radiologist. They need clear imaging of the MRI and the x-ray to make an accurate diagnosis. A good Radiologic Technologist must be detail-oriented.You should make sure the image can be captured clearly. This includes positioning the patient so maximum clarity can be achieved. Exposure to radiation must also be controlled. You need to run tests to make sure the level of radiation and penetration is not too much.
Interpersonal Skills. You will constantly communicate with other healthcare people. In a team, it is important to have clear channels. Patients who will undergo the procedure are anxious. They will ask you for your opinions. Radiologic Technologists don't analyze images. However, you should put them at ease. Let them know they are under the best care.
Physical Fitness. This job can be tiring. You will be on your feet for several hours. You could be preparing multiple patients for imaging. You might be moving equipment. It is important to be physically fit. If you get tired easily, your focus might be affected.
Radiologic Technologist Resume Objective
Keep your Radiologic Technologist resume objective short and concise. Hospitals already know what they want. Make the recruiter's job easy by putting the desired skills front and center.
First, you should review the job post. List down the requirements of the job. The number one skill should be seen right away. In our sample resume objective for Radiologic Technologist, it is the ARRT certification. The next key skill is an experience.
Lastly, tell the recruiter why you should be hired. This is where your core attributes should come in. Choose at least 3 soft skills that best describe your approach to the job.
Radiologic Technologist Resume Format
Hospitals want people with experience. Use the chronological as your Radiologic Technologist resume format. This format will highlight your current skill levels. It will show what you have done so far.
Start out with your current employment. If you are not employed, refer to your last job. List down at least 5 responsibilities. It would be better to go higher as this job can be quite busy. Make sure the basic skills are included.
Position work experience as the middle section. Take a look at how we arranged our sample resume template for Radiologic Technologist:
Contact Information
Objective Statement
Skills
Work Experience
Education
Certifications
Personal Information
This type of arrangement allows the other sections to support the information detailed in work experience.
Entry Level Radiologic Technologist Resume
If you have an entry-level Radiologic Technologist resume, you will have to focus on your skills. Use the functional format which will rearrange our sample template this way:
Contact Information
Objective Statement
Skills
Education
Certifications
Work Experience
Personal Information
You can place "Certifications" at "Contact Information" or under "Skills" for greater emphasis.
If you haven't had much luck, don't give up! Here are a few tips that can change your fortune:
Sign up for certification courses. These courses should be related to the job.
Do volunteer work. You won't get paid but you will build up your experience.
Update your skill set. If there are new developments, try to learn them.
Apply for jobs that don't require experience. The pay isn't high but it's a start.
Radiologic Technologist Resume Writing Tips
Don't rush your resume out. Put some thought behind it. This is a common mistake. Most people think it is just a piece of paper. Remember it is your first point of contact with the recruiter. Read our Radiologic Technologist resume writing tips:
Don't Get Technical – Yes it is important to show you know the job very well. However, make sure your information is easily understood. When you try to get too technical, it will make your resume a hard read.
Focus on Other Aspects of the Job – It's not just about operating machines. Let the recruiter know you can work with people. Show how you offer assistance to doctors and patients.
Review your resume carefully. The recruiter will take it against you if there are errors in spelling and grammar. It will show you are not detail-oriented. Finally, keep it updated.
Related Resume Samples