Night Auditor Resume Sample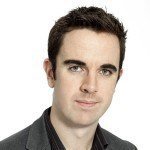 John Robert L. Shaw
Address:         4567 Bismarck Street, Green Bay, WI
Phone:            (920) 846 9456
Email:             [email protected]
Current Job: Night Auditor; Green Bay Gardens, Green Bay, WI
---
Objective
Dedicated and well-experienced Night Auditor with more than 6 years in the hotel and lodging industry. I am very meticulous in my work having taken certification units in Accounting with specialization in USALI format. Customer service is also one of my strengths; helping hotel guests make their stay relaxing and stress-free is one of the perks of the job. The experience and knowledge I have gained the past 6 years will contribute to the continued success of Wyndfield Hotel.
---
Skills
6 years in the hotel and lodging industry.

Associate Degree in Hotel and Restaurant Administration

Certified in basic Accounting procedures; specializing in USALI format.

Proficient in Intuit QuickBooks and MS Office.

Dedicated; remains focused and productive even when working night shift.

Meticulous; reviews all records, invoices and documentation to ensure accurate accounting.

Ideal disposition; friendly, good conversationalist and empathetic to guest needs.
---
Work Experience
Night Auditor; 2017 to present
Green Bay Gardens; Green Bay, WI.
Duties and Responsibilities
Accurately posts room fees, related taxes and other paid services to the account of all hotel guests.

Ensures all company billing procedures are followed.

Creates financial reports in accordance with guidelines outlined by USALI.

Provides Green Bay management team and head office accurate financial statements to assess hotel's performance, identify potential problem areas and evaluate personnel ROI.
Alternatively supervises the front desk team and sees that personnel are complete in office supplies.

Welcomes guests and gives recommendations on restaurants, events, attractions and activities upon request.
Night Auditor; 2013 to 2015
Aria Suites; Green Bay, WI
Duties and Responsibilities
Regularly verified all account entries and balances.

Consolidated credit card charges and submitted them for payment.

Addressed all discrepancies; authorized discounts whenever applicable to guest's final account.

Managed the daily computer reset to current date to ensure changeover does not affect guest billing.

Carried out best practices and judgment to resolve customer complaints and issues within a reasonable time frame.
Night Auditor; 2016 to 2016
Queen Victoria's Court Motel; Green Bay, WI
Duties and Responsibilities
Reviewed and reconciled account balances of the motel's guests.

Tasked to prepare reports used by the motel's management team to assess financial position and performance of various areas and facilities.

Substituted for front desk receptionist duties especially during periods where occupancy is at its highest.

Frequently performed bellhop duties whenever necessary.

Carried out front desk duties such as answering phones, booking reservations, taking inquiries and resolving guest concerns.
---
Education
Associate Degree
Hotel and Restaurant Administration
Marshalltown Community College
Appleton, WI
2012 to 2013
High School
Bay Port High School
Green Bay, WI
2016 to 2017
Certifications:
Certified in basic Accounting procedures; specializing in USALI format, Northeast Wisconsin Technical College, 2016.
---
Personal information
Status: Single
Date of Birth: March 2, 1991
Hobbies include football, badminton, cooking
Night Auditor Resume Skills List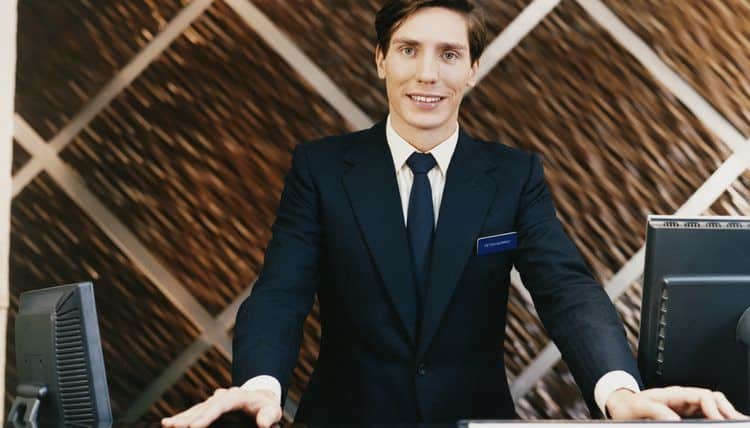 For hotels, lodges and resorts hiring a good Night Auditor is like winning a lottery. Although the title implies working with numbers, the profession is much more than just pouring through account balances, invoices and receipts. Your Night Auditor skills list be far reaching and not just limited to administrative functions.
Education. 

It is not necessary to have a bachelor degree to be hired as a Night Auditor. Many people who aspired to have a career in hotel management rose through the ranks simply by learning the business from the ground up. In certain respects, the Night Auditor is like the night-time General Manager. Everyone will go to him or her if something needs an immediate decision or attention. But having a Bachelor Degree in a related course such as Hotel and Restaurant Management will be a definite advantage.

Certification. 

If you have an Associate Degree or only finished high school, you can still improve your chances of becoming a Night Auditor by fortifying your skills in important disciplines like accounting and customer service. You can take short classroom type courses or enroll online with reputable service providers. These courses run for 6 to 9 months.

Friendly Disposition. 

Guests who arrive at night are frequently more tired and suffer the effects of jet lag more than those who travel by day.  Some are not as cheerful and reasonable because all they want to do is to settle in. As the Night Auditor, you may be asked to cover the Front Desk and attend to guests. You should always be respectful; maintain professional decorum regardless of the situation and work toward conflict resolution. A candidate who is naturally friendly and understanding of others will be a good fit for any hotel.

Multi-Talented. 

As you have read in the job description in our example of Night Auditor resume, you have to wear many hats. Yes, your primary function is to make sure all accounts are updated and balanced but if someone calls to have a leaky faucet, you may have to put on your plumber's hat if no one is available from maintenance. What if a fight breaks out between rowdy guests? You'll have to mediate and resolve the matter as expediently as possible. You are also a concierge. If a guest inquires about where to get the best pasta in town or where the nearest fitness center is, you must be quick to give information.

Self-Motivated. 

If the Night Auditor is remiss with his or her duties, the following day's staff and management day could have a long and difficult day. You should take it upon yourself to complete hospitality checklists, balance accounts and make sure measures to cover inventories and stocks are properly carried out. Otherwise, everyone on the day shift will be left scrambling to get everything updated and running smoothly. They might be too haggard to give customers a warm and sincere welcome.
Night Auditor Resume Objective
Hotel owners, general manager or those who work in Human Resources want someone they can trust to run the establishment at a time when the unexpected usually happens: night-time. Use the Night Auditor resume objective to showcase the strong points that will make the hotel stop their search at your application.
What is the best approach to take when writing an objective statement? You are in the hospitality industry. The ability to communicate and interact is a very important quality. Write your resume objective as if you were having a conversation with the hotel owner or manager.
Ask yourself, "What would make the hotel want to hire me?"
Go back to the job post and take note of the requirements. If you have these skills, highlight them in your objective statement but in a conversational manner. Review our sample resume objective for Night Auditor.
It seems that Wynfield Hotel wants an experienced candidate who is familiar with the accounting format of the Uniform System of Accounts for the Lodging Industry or USALI.
These qualifications were placed front and center by John Robert but he wrote them from the first person point of view:
"I am very meticulous in my work having taken certification units in Accounting with specialization in USALI format. Customer service is also one of my strengths; helping hotel guests make their stay relaxing and stress-free is one of the perks of the job."
Finally, John Robert directly addresses the potential employer in his objective statement:
"The experience and knowledge I have gained the past 6 years will contribute to the continued success of Wyndfield Hotel."
Our example of a resume objective for Night Auditor for John Robert not only put to rest any questions on his qualifications but also presented him as someone impressionable, hard-working and with the right attitude for the hospitality business.
Night Auditor Resume Format
Use the reverse chronological for your Night Auditor resume format if you can show consistency in your employment history.
This was the assumption we made and presented the resume template for Night Auditor in the following manner:
Contact Information

Objective Statement

Skills

Work Experience

Education

Certification

Personal Information
If you have employment gaps lasting more than 6 months, switch up the sections of your resume. Place Work Experience after Education or Certification if you did take up courses in related disciplines.
The idea is to shift attention to your skills and qualifications. If the Hiring Manager noted that you took up courses in the interim, it will make it easier to accept the prolonged periods of unemployment.
Entry Level Night Auditor Resume
If you are applying for this job for the first time, submit an entry level Night Auditor resume in the manner we detailed in the last part of the preceding section. Shift attention to your skills and qualifications to draw less focus on your lack of experience.
In order to strengthen your application, share your story with the Hiring Manager or recruiter in the resume objective. Tell him or her why you decided to start a career as a Night Auditor.
As far as your work history is concerned, only include experience that is relevant to the position of Night Auditor. Anything else may only serve to detract from your strengths and qualifications.
Night Auditor Resume Writing Tips
By now you should have a good idea on how to prepare your resume. Let's put everything together with a few Night Auditor resume writing tips:
Keep the Tone Formal Yet Friendly –

List down complete contact information including your professional email address, write job descriptions in a concise but complete manner but do not get technical. Make it an easy read for the Hiring Manager. You should come across as friendly and approachable.

Do Away With the Frills –

Submit a resume that reads and looks professional. Stick with standard font styles like Calibri, Helvetica and Arial. Organize your job descriptions using bullet points. How your resume looks, reads and feels will give the hotel owner an idea of your approach to the job.

Make Sure Your Resume Covers all the Bases –

We've mentioned over and over that as a Night Auditor, you will wear many hats. Present a varied skill set that rightfully lends confidence to anyone who may want to hire you.
We are sorry that this post was not useful for you!
Let us improve this post!
Tell us how we can improve this post?