Front Desk Agent Resume Sample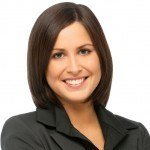 Moira R. Stevens
Address:          456 Green Valley drive, Las Vegas, Nevada
Phone:             (702) 2345678
Email:             [email protected]
Current Job:   Front Desk Agent, Diamond International Hotel, Las Vegas
---
Objective
A dedicated and dynamic Front Desk Agent with 7 years' work experience in hospitality management, seeks the opportunity to work in Blue Bay Resorts International as a Front Desk Agent and join your amazing team in delivering world class experience. Your resort has held the standard as evidenced by the past 2 "Customer Service of the Year" awards by Resorts International and I am confident I have the skills and attributes to fit your culture of excellence.
---
Skills
A.A.S. in Hospitality Management

Adept in using hotel front desk management software such as Hotelogix, ResortSuite, Ezee Frontdesk, Frontdesk Anywhere and Cloudbeds

Proactive communicator

Multilingual (English, Spanish, Nihongo and Mandarin)

Efficient multitasker

Courteous, service oriented and willing to go an extra mile

Team player
---
Work Experience
Front Desk Agent, 2016 to present
Diamond International Hotel, Las Vegas, Nevada
Duties and Responsibilities
Supervises and creates schedules of 10 Front Desk employees.
Accomplishes all check-in and check-out functions in a courteous, amiable and efficient manner.
Welcomes each guest who enters the Lodging Reception Centre and answers inquiries with accurate responses.
Addresses stressful or emergency situations with composure and SOLUTION first mind set.
Contributes to front desk sales generation by booking walk-ins, upgrading room reservations and offering additional perks or promotional products.
Orients new employees on check in and check out procedures, front desk functions, room rates and proper use of front desk management software. Guides new hires on proper conduct, attire and appearance.
Front Desk Agent, 2015-2017
Intercontinental Hotel, Los Angeles, CA
Duties and Responsibilities
Expedited all guest check-ins/check-outs, room reservations, service requests, booking revisions and cancellations.
Selected and blocked rooms for arriving guests; confirmed online reservations.
Relayed customer feedback or special requests to Duty Managers, housekeeping staff, food and beverage and security.
Reached 90% room occupancy target by implementing innovative up-selling methods to promote hotel services and amenities.
Audited and reconciled reports on all cash and credit transactions in accordance with hotel's standard policies and procedures.
Front Desk Agent, 2015-2017
Walt Disney World Resort, Grand Oak, FL
Duties and Responsibilities
Managed all guest check-ins by confirming reservations, assigning room and issuing and activating room key.
Coordinated with Housekeeping to follow up on preparation of room prior to scheduled check-in. Alerted dispatch bell staff or valet staff as needed.
Provided guests with information on hotel's services and directions to resort's key attractions. Coordinated with Disney resort's customer service relations group regarding schedules and other promos that can be given to guests.
Responded to queries on amenities, rates, room availability, promos, perks and other services.
Processed guests' payments – cash, checks, debit or credit and assisted in reconciling discrepancies in billing during checkout.
---
Education
Associate of Applied Science in Hospitality Management
Trocaire College, Buffalo, NY
2014-2015; GPA 3.7
High School
High Technology High School, New Jersey, NY
2015-2016; GPA 3.5
---
Personal information
Status: Single
Date of Birth: September 18, 1988
Hobbies include reading, Tabata training and traveling
Front Desk Agent Resume Skills List
Before you write down your Front Desk Agent skills list, review the job post carefully so you can match the requirements and tailor fit them to the position you are aiming for.
As you have observed in our example of a resume for a Front Desk Agent, always use bullet points to list your strengths and to organize your skills in a sensible manner.
Here are the skills that we believe will get you on the hiring manager's radar:
Education. 

You can be hired as front desk agent after earning your high school diploma. An associate's degree in hospitality or a bachelor's degree in management or business administration will certainly get you more mileage because large hotels or resorts require a higher educational attainment from applicants.

Computer literacy. 

Employers frequently require applicants to be computer literate. Hotels have integrated modern technology in their systems for check in and check out; complete guest, room and rate management; reports; online reservation booking and personnel and inventory management. Be a cut above the rest and sign up for computer courses to learn the latest Hotel front desk software prior to your job hunt.

Effective Communication skills. 

You need to have strong written and verbal communication skills to effectively interact with new and loyal guests. Other than attending to clients' needs upon check in you are also tasked to attend to their queries and complaints. You must have the ability to listen patiently and give guests the assurance that their concerns will be addressed promptly. Since you are part of the hotel's customer support network, you must be able to communicate clearly with your colleagues to ensure top quality service. Being fluent in foreign languages will certainly boost your employability as guests come from all over the world and management would certainly see you as a valuable asset if you can converse with different nationalities.

Ability to provide quick solutions. 

Guests establishes immediate familiarity with front desk agents so it is only natural they will rely on you when minor or major problems arise. It could be as simple as locating a restaurant in the city or a major concern such as medical emergency. It is your job to fix the problem within your capacity or contact people who can.

Organization. 

There are many tasks to complete day in and out. From answering calls to welcoming new guests and onto attending to guests who are checking out. Juggling these tasks can be overwhelming especially during peak seasons, so you must be able to devise a system that enables you to multitask efficiently. This is where your proficiency with front desk management software comes in handy.
Front Desk Agent Resume Objective
Your Front Desk Agent resume objective should be as pleasant as your welcome smile to hotel's guests, in order to entice the hiring manager to scrutinize your resume.
Create a first good impression by featuring your best skills that will make you a suitable candidate for the position. Hints are written all over the job ad posted by the employer, so review it and select the qualifications that you can confidently match. Follow it up with the position you are aiming for and what you intend to contribute to the company.
The best way to view an objective statement is to think how you would carry a conversation with the person tasked to hire you for the job. What would you like him or her to know about you? If you noticed, Moira included information on Blue Bay's achievements in customer service. It's a brilliant way of telling the company you've done your research and why you want to work for them.
Keep in mind that your objective statement for front desk agent resume must be written in two to three sentences only. Do not overdo it so as not to turn off the hiring manager. Just like your guests, hiring managers have other things planned for the day so keep it short and say only what's needed at this point.
Front Desk Agent Resume Format
If you have a solid work history, use the reverse chronological for your Front Desk Agent resume format. This is an effective way of organizing information and is a format most people in Human Resources are familiar with.
We arranged Moira's Front Desk Agent resume template the following way:
Contact Information
Objective
Skills
Work Experience
Education
Personal Information
If you took certification courses, you can open a new section under "Certifications" and put it after Education.
Entry Level Front Desk Agent Resume
Your lack of experience need not be a cause for worry because establishments welcome fresh graduates as they provide in house training. Create a good first impression with a sincere and well-crafted objective statement and your entry level Front Desk Agent resume will be noticed. Confidently claim that you have the qualities that they are looking for in a front desk agent.
Present yourself as someone who is eager to grow with the company and determined to put in your best efforts. This is your chance to state your strong desire to be a part of the company. Take your cue from the company's mission/vision statement and align your resume objective with it.
Use your list of strengths to back up your resume objective. Key in on the traits that the employer requires and add other relevant skills to set you apart.
Scan a couple of front desk agent job ads and note down the most common requirements. For example, computer literacy, good communication skills and ability to multi task.
Front Desk Agent Resume Writing Tips
Your Front Desk Agent resume should not go beyond two to three pages. Hiring managers scan resumes briefly so it is best to use sentence fragments instead when presenting your work history.
A narrative approach will not help you make the cut, as it will only derail attention. Begin your sentences with action verbs to better demonstrate your skills.
"Expedited all guest check-ins/check-outs, room reservations, service requests, booking revisions and cancellations" is an example of a strong sentence fragment. It will also create a better impression as the hiring manager will be able to visualize you in action.
Your content should be cohesive. The flow must be seamless from the objective down to the last entry. Refrain from adding skills or achievements that are not tied to front desk management.
Lastly, make sure that your resume mirrors your attention to detail. It must be free of typo and grammatical errors. Proofread and edit before you finally send it out.
We are sorry that this post was not useful for you!
Let us improve this post!
Tell us how we can improve this post?