Hospitality Resume Sample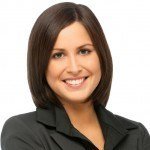 Jacqueline P. Rose
Address:          4578 Mountaineer Boulevard, Charleston, WV.
Phone:             (304) 731 8456
Email:              [email protected]
Current Job:  Front Desk Receptionist; Embassy Suites by Hilton, Charleston, WV.
---
Objective
Well-experienced in the hospitality industry with 4 years as Front Desk Receptionist in the best hotels and lodging establishments, I hope to be given the opportunity to welcome the guests of Residence Inn as your new Front Desk Officer. I am bilingual with a proficiency rating of level 9 in Spanish and am quite adept with a number of valuable hospitality-relevant computer programs and I have managed a variety of booking engines.
---
Skills
Bachelor Degree – Communications; Mountain State University, 2016.

Bilingual – Level 9 Spanish.

4 years experience as Front Desk Receptionist.

Knowledgeable in computer programs – MS Office, FrontDesk Anywhere, Roomsy, eZee Front Desk.

Focused on extending consistent excellent customer service.

Great attention to detail.

Conducts work on a professional level.

Team oriented.
---
Work Experience
Front Desk Receptionist; 2015 to Present
Embassy Suites by Hilton; Charleston, WV.
Duties and Responsibilities
Organizes, confirms and processes all guest check-ins and check-outs, room reservations, request changes and room cancellations.

Receives and secures payment from hotel guests; verifies and adjusts billing as needed.

Activates and files room keys.
Assisted Spanish-speaking guests who were limited in English.

Prints contingency lists so that all guests will have a record in case there is an emergency.

Orients guests on room features; gives directions and information regarding hotel amenities, services and hours of operation of restaurants and services.

Gives recommendations on restaurants, entertainment venues and tourist attractions within the local area.

Assists foreign guests who need to have money changed.
Front Desk Receptionist; 2017 to 2015
Holiday Inn Express Suites; Charleston, WV.
Duties and Responsibilities
Greeted all hotel guests and visitors on a daily basis.

Ensured that all booking arrangements are met and that all issues and concerns are resolved within a reasonable time frame.

Reviewed and updated daily reports and logs; made sure changes and updates on records were accurately endorsed to all front desk personnel.

Accepted and scheduled all guest requests for all wake up calls.

Reported all accidents, injuries and potentially dangerous conditions to hotel manager.

Routinely checked that all front service personnel were in proper uniform and groomed according to the hotel's policies.
Front Desk Clerk; 2015 to 2017
Vandenberg Health Clinics; Charleston, WV.
Duties and Responsibilities
Welcomed patients and clinic visitors.

Collected patient identification cards plus all necessary insurance information.

Regularly updated patient records; collected co-payments and deductibles.

Recorded payments in the clinic's billing system.

Performed the following administrative duties: email filtering, phone handling, scheduling of appointments, calendar management and limited transcription of medical audio files.
---
Education
College
Bachelor Degree – Communications
Mountain State University
Charleston, WV.
2015 to 2016
High School
South Charleston High School
Charleston, WV.
2017 to 2015
---
Personal information
Status: Single
Date of Birth: July 18, 1989
Hobbies include cooking, writing, Pilates.
Hospitality Resume Skills List
The skills you need in the hospitality industry would depend on the type of job you wish to apply for. But generally, your Hospitality skills list should display attributes that correspond to customer service, ability to work with people and attention to detail.
Education

In our example, the candidate Jacqueline has been working as a hotel Front Desk receptionist for more than four years. In this specific type of work in the Hospitality industry, a college degree in Hotel and Restaurant Management or a related course would be much preferred. The same goes for a technical skill such as a Chef or Restaurant Manager. A regular line cook may not require a college degree since most of the training will be done on-the-job. If you are applying for a Hospitality job as an undergraduate, you should disclose it as early as the resume objective.

Certification

Some fields in the Hospitality industry require certification like a Chef or those who work in the travel and transport business such as airline pilots. On the other hand, flight attendants do not have to be certified although they do have to undergo specialized training. Check with your local state laws if certifications or licensing exams are needed to work in the hospitality industry.

Administrative Skills

In any service-related industry, administrative skills are a must. As a Front Desk receptionist, you will be asked to check emails, manage reservations, keep track of schedules and answer phones. In the restaurant business, stockmen, line cooks and even the Restaurant Manager have to know how to manage inventory, prepare requisition and delivery forms, answer phones and manage work shifts

Computer Skills

There are hardly any jobs in the world which do not require computer know-how. In the hotel and travel industries, there are specific software programs that you will work with every day including customized booking engines. You should be knowledgeable in launching search queries and in composing, sending and filtering email.
Customer Service

Most hospitality workers are front house personnel. This means they are the establishment's first line of contact with guests and patrons. You should have the ability to professionally interact with different personalities on a daily basis. Receptionists, waiters and floor managers have to remain cheerful, vibrant and welcoming even on their worst days. You have to to set aside personal issues and so you can give 100% focus on the needs of guests and customers.

Attention to Detail.

When guests come to you to clarify their bill, you must be thorough in examining the details in order to arrive at a workable resolution. It may be difficult considering the circumstances; the guest might be irate, but you should keep it together and zero in on the particulars of the complaint. The same applies for those in the travel and restaurant industries. Agents must make sure bookings and reservations are accurately noted down. Waiters must see to it that all tables have complete silverware and thoroughly cleaned.
Hospitality Resume Objective
The objective statement should answer the only question that is in the mind of the Hiring Manager, "What makes you the best candidate for the job?". Give the recruiter the answers he is looking for, in your objective statement.
The first thing you have to do is to review the job post. Take note of the requirements and assess if you have them among your qualifications.
In our resume example, the objective started with experience because this must have been top on the prospective employer's list of requirements. Then we bookended the resume objective with other key qualifications: "Knowing a second language and computer skills".
Always keep in mind that the objective is located at the top third section of your resume. You can be sure, the Hiring Manager will go through it. Use the objective to bring your strong points to the forefront of your application.
Hospitality Resume Format
If you have a good amount of experience and continuous employment use the reverse chronological to format a Hospitality resume.
Recruiters will be focusing on your experience, education, relevant/ transferable skills and certifications, if any. The reverse chronological is effective because it starts out with your latest accomplishments. This makes it easier to identify your strongest points.
Check out how we setup the resume:
Contact Information

Objective Statement

Skills

Work Experience

Education

Personal Information
Work experience is found in the middle of the resume. This is a strategic location because it also brings the Objective Statement and Skills sections to the attention of the recruiter.
Entry Level Hospitality Resume
Do you have a shot at landing the job even if you have don't have experience in the hospitality industry? Of course! But this time you have to be more purposeful when presenting your information.
Once again, review the job post and see if your current skills list and experience fit the requirements.
Next, identify your responsibilities that are similar to the scope of work needed in the job. Highlight your skills and qualifications that are relevant or transferable. If possible, take a few certification courses to boost your credibility.
If you are applying directly out of school, include experiences in volunteering work and fund-raising activities in your resume.
Hospitality Resume Writing Tips
Attention to detail isn't only important in your job. It is likewise crucial when finalizing your application. 
Open Up Your Skills and Qualifications –

If you noticed in our sample, we did not mention "Welcomed guests and customers" in Jacqueline's latest tenure. 

This is because we wanted to focus on her other skills. Besides, welcoming guests comes without saying, and it's part of any hospitality job. When you only have a few seconds to get the attention of the recruiter, make them count by focusing on your most powerful selling points.
Customize Your Resume –

Make sure all the points and information contained in the resume, directly address the needs and demands of the prospective employer. 

You may have noticed there is a considerable gap between the time Jacqueline graduated from college and her job as a Front Desk Clerk. It doesn't mean she was unemployed during the time but merely that she did not want to include irrelevant work experience in her resume. This may only serve to distract the Hiring Manager.
We are sorry that this post was not useful for you!
Let us improve this post!
Tell us how we can improve this post?