Human Resources Manager Resume Sample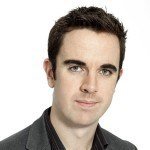 John J. Rand

Address:            4548 Spreading Oak Drive, Atlanta, GA
Phone:                (678) 221 7894
Email:                [email protected]
Current job:    Human Resources Manager; Delaney Retailers, Inc, Atlanta, GA
---
Objective :
PHR-Certified Human Resources professional with more than 10 years experience helping businesses recruit, evaluate, test, select, and develop talent desires to become the new Human Resources Manager of Compton-Price Business Solutions. I am certified in HR Behavioral Leadership, a program which focuses on finding right-fit talent by identifying key soft skills that align with the employer's values, purpose, and vision. To this end, my strongest attributes include great interpersonal skills, decision-making, and organizational leadership. I am highly-proficient in TalentSorter, ADP Workforce Now, and Clear Company CRM.
---
Skills :
Professional in Human Resources (PHR) certified Human Resources Manager/ Director.

10+ years experience as an HR Manager.

Bachelor Degree in Human Resources Management

Certified by HRGuru in HR Behavioral Leadership.

Proficient in TalentSorter, ADP Workforce Now, and Clear Company CRM.

Great interpersonal skills

Strong decision-making abilities.

Firm understanding of organizational leadership.
---
Work Experience
HR Manager; 2017 to Present
Delaney Retailers Inc., Atlanta, GA.
Duties and Responsibilities
The designed existing HR selection process which covers three areas of qualification: Technical and Fundamental Competencies, and Behavioral Leadership.

Created and introduced the testing systems that measure the three areas of qualification; prepares, analyzes, and gives recommendations on hiring to all departments based on test results.

Orients HR Officers, managers, directors, and assistants on the rudiments of HR Behavioral Leadership.

Presides over all conflicts and issues that arise between personnel and management on all levels.

Performs 2nd tier Quality Assurance procedures on results of due diligence processes conducted on all candidates.
HR Manager; 2016 to 2017
Brewmaster Distilleries., Atlanta, GA..
Duties and Responsibilities
Closely collaborated and coordinated with company managers and supervisors on all matters related to internal and external movements in HR.

Provided assistance and firm leadership to resolve conflicts between staff and management team in all departments and agencies.

Developed the company's recruitment/ evaluation/ selection process including the use of software, implementation/analysis of tests, and validation of all required pre-employment documents.

Ensured that all HR rules, regulations, processes, and guidelines were maintained, implemented, and enforced in accordance with current state and federal laws.

Introduced the Behavioral Leadership approach to the hiring process; increased productivity by 21%, lowered cost per employee by 13%, and lowered attrition levels by 60%.
HR Officer; 2012 to 2013
Brewmaster Distilleries.
Duties and Responsibilities
Analyzed results of company's Applicant Tracking Systems; identified pre-qualified candidates for stage 1 of the HR process.

Attended to employees' benefits program specifically all government-mandated and retirement benefits.

Provided assistance to HR Managers and Directors when resolving disputed between staff and management teams.

Reviewed, analyzed, and made recommendations to current HR Processes including strictly government-mandated provisions, career and succession planning programs.

Involved in coordinating and implementation of company leadership development program, various skills training upgrades, and other forms of HR compliance programs.
---
Education
College
Bachelor Degree – Human Resources Management
Clark Atlanta University
Atlanta, GA
2017 to 2015
High School
North Clayton High School
Atlanta, GA.
1998 to 2017
---
Personal Information:
Status:

Married with 1 child

Date of Birth:  

February 12, 1985

Hobbies include basketball, soccer, baseball
Human Resources Manager Skills List
Hiring people is a different ballgame nowadays. It isn't just about talent. Companies want right-fit people. These are people who fit the company culture. Companies invest in human resources. And they expect a good return. Your Human Resources Manager skills list must show expertise and intuition for talent.
Education.A college degree in Human Resources is preferred. Companies prefer someone with a good understanding of HR theory. It also shows commitment to your career. Any business related course is likewise acceptable. You should have an idea of how the business runs. The human resource is an important asset. However, its role in business is greatly misunderstood.
Certification.Getting certified is not necessary but it will give you an advantage. These certification courses put you through intensive programs. In our sample resume for Human Resources Manager, John is certified by PHR. Short, 1 -day courses are sometimes offered. If the course meets your interest, consider taking it.
Experience.It's hard to become an HR Manager without experience. The career path starts with entry-level HR work. You should know the job from the bottom up. HR Managers start out as HR Officers. The scope of work expands as you move up the chain.
Computer Literacy.HR work involves a ton of data. That's why most of it is done with computers. You should be familiar with a few HR- related programs. John is proficient with TalentSorter, ADP Workforce Now, and Clear Company CRM.
Great Interpersonal Skills.Intuition can be developed over time. You should know how to relate to people. It's about communication. You should be a good listener first so you can respond properly. That's how you develop engagement. The more often you engage, the stronger you develop intuition. It takes a person to know another person.
Decision-Making Skills.People are unique. They have their own personality traits. This is why conflicts happen. Decision-making is important in every stage of the HR Process. You should know how to resolve issues. In some industries, conflict can paralyze business. Managing benefits is another key area. You want people to want to stay with the company. Your decisions on building their future are important.
Human Resources Manager Resume Objective
If you've worked in HR, you know the value of the objective statement. It is the voice of the resume. Your Human Resources Manager resume objective must speak out what you can do. It should also state what you want.
Our sample resume objective for Human Resources Manager looks long! However, it only has 4 sentences. We crammed all the key details in every sentence. The basis is the job post. A good number or requirements were listed. John had them. If you do, get them in your objective statement.
You can also view this section as the sales pitch. "What can you do for me?" John highlighted the following:
PHR certification
10-year experience
Certification in another HR skill
Best HR attributes
Knowledge in HR software programs
Notice that John spent time on Behavioral Leadership. He wants this skill to become the differentiator. How many applicants are certified in this? Probably not much. John could be the only one. Reel in the recruiter right away with your value proposition.
Human Resources Manager Resume Format
Long tenure is a big plus. If your tenure is like John, there is only one format to use. The reverse chronological is best for your Human Resources Manager resume format.
Here are 3 reasons why recruiters love this format:
Easier to read
Organized
Faster to analyze
Start out with the most recent work experience. Use at least 5 bullet points for your scope of work. Choose the most relevant ones. Then, work your way back. Lastly, place work experience in the middle. This allows the other sections to give it support:
Contact Information
Objective Statement
Skills
Work Experience
Education
Certification
Personal Information
Entry Level Human Resources Manager Resume
We mentioned it may be hard to get the HR Manager job at the entry level. You need experience to handle the job better. Hard, yes but not impossible. There are ways to boost your entry level Human Resources Manager resume:
Highlight certifications
Take related courses
Identify current tasks that are related to HR work
Finally, be selective. Apply for jobs that don't require tenure. Some companies prefer those with managerial experience. They may not pay well but you can build up your resume.
Human Resources Manager Resume Writing Tips
In HR, you must have seen every type of resume. Some create a bad impression right away. Will you be guilty of the same mistakes? Not if you follow our Human Resources Manager resume writing tips.
Proofread Your Resume – HR demands attention to detail. You'll be qualifying people. You review various documents. Errors in grammar and spelling are a no-no. These are red flags in HR. It shows a lack of concern. It is proof of a sloppy effort.
Stay Relevant – So you worked as a telemarketer before? It's not relevant to HR work. Don't include it in your resume. It may only distract the recruiter.
Validate Your Achievements – In our sample job description for HR resume, we showed what John achieved in his career. And we supported it with numbers. It's not enough to write them down. You should validate them with real figures.
We are sorry that this post was not useful for you!
Let us improve this post!
Tell us how we can improve this post?