Hotel Manager Resume Sample
Contact Information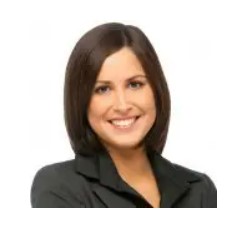 Name: Amanda T. Barnes
Address: 45789 Sixshooter Drive, Las Vegas, NV
Phone: (702) 849 5678
Email: [email protected]
Current Job: Hotel Manager; Skyhigh Hotel, Las Vegas, NV
Objective Statement
Hotel Manager with five years of experience in the hospitality industry is desirous of becoming the new Hotel Manager of Brentwood Hotel. As the Hotel Manager of Skyhigh the past 2 years, the hotel's sales have increased by 78% and its main restaurant, Steak on the Strip, received the Chef's Hat recognition award for Best Steakhouse in Las Vegas. I hope to bring the same level of success to the Brentwood Hotel.       
Strengths/Special Skills
Bachelor's Degree in Hotel and Restaurant Management

Certifications in Customer Service and Hotel Budget Management.

Knowledgeable in computer programs such as HotelLogix, MS Office, and Preno.

Pleasant disposition

Excellent communication skills

Ability to motivate and encourage staff to perform at their best.

Ability to manage stressful situations.

Creative problem solver.
Work Experience
Hotel Manager- 2018 to Present
Skyhigh Hotel; Las Vegas, NV.
Responsibilities:
Develop and implement strategies that increased sales of Skyhigh such as opening the event hall to accommodate more bookings; focused on signing up nearby offices as institutional clients, and actively promoted the hotel's signature steakhouse via digital channels.

Increase year-to-year sales of the hotel by 78% and total bookings by 140%. 

Review and discuss the target revenues and cost parameters with the management team running the various revenue-generating facilities of the hotel.

Address all customer-related issues and concerns in as timely a manner as possible.

Resolve conflicts among hotel staff and impose the necessary sanctions.

Perform a random inspection of the hotel's cleanliness policies; visit and check if the rooms are kept clean and hygienic according to standards.

Conduct a random audit of kitchen and dining operations; take note of variances and implement corrective actions as necessary.
Assistant Hotel Manager- 2015 to 2018
Skyhigh Hotel; Las Vegas, NV
Responsibilities
Report directly to the Hotel Manager, Artemis Gordon, and carry out the priority activities for the day.
Meet with hotel kitchen staff and discuss the special promos together with the restaurant manager.

Follow up on hotel bookings for special events.

Collaborate with the marketing team on upcoming campaigns.

Represent the Hotel Manager in specific events and conventions.

Perform regular inspections on the cleanliness of the hotel's rooms and common areas.

Attend to concerns, complaints, and issues that are raised by the hotel's guests and attempt to resolve them within 24 to 48 hours.
Education
College
Bachelor's Degree
Hotel and Restaurant Management
Nevada State College
Las Vegas, NV
2009 to 2013
High School
Nevada High School
Las Vegas, NV
2005 to 2009
How To Write A Good Hotel Manager Resume
When writing your Hotel Manager resume, always keep in mind that the company is looking for someone who they can entrust their multi-million dollar investment with. 
This is a huge responsibility! You are representing the company on the ground – to different people from all over the world every single day. At the same time, you have to stay on top of expenses to ensure the hotel stays profitable even during the lean months.
You can be assured the Human Resources group of the hotel will keep their eyes peeled for the best candidate for the job. The first point of contact is your resume.
So how do you write a good Hotel Manager resume that will inspire confidence with the HR group?
Chronicle Your Journey
Did you rise above the rank? Applicants who had their career start at the hotel by working their way from the bottom may be given priority. This is because the hotel will spend less time and money on training. Plus, the recruiter will feel more secure knowing you "grew" and thrived within the hotel's culture. 
If so, chronicle your journey in the work experience section of your resume. Use the reverse-chronological format where you start off from your current position in the hotel before working your way back to humble beginnings. 
Put Your Strong Hard Skills Front and Center
Review the job ad carefully because the hotel will include a list of specific hard skills they want from the applicants. The recruiter may even state in the job ad that those without the necessary skills "need not apply".
Take note of the required skills and if you have them, put them front and center on your resume. 
What are the hard skills that recruiters may be on the lookout for?
Educational Attainment – Bachelor's Degree or a Master's Degree in Hotel and Restaurant Management or Business Administration.

Computer Skills – Familiarity with hotel management software such as CloudBeds, Preno, or HotelLogix.

Knowledge/Experience in the Hotel's Key Areas of Responsibility – Front Desk, Kitchen, Dining, Accounting, and Customer Service to name a few.
Highlight Game-Changing Differentiators
Game-changing differentiators are the skills that many of your competitors may not have but are applicable to the position of a Hotel Manager.
Here is a shortlist of game-changing skills:
Ability to speak and write fluently in multiple languages 

Knowledge/Experience in troubleshooting mechanical and electrical issues of a hotel

Certifications in relevant skills such as customer service and health and sanitation services.
These types of skills can create a significant distance between you and the other applicants.
Communicate Properly
Communication is a very important skill for a Hotel Manager. If you have excellent communication skills, how do you convey this clearly to the recruiter with your resume?
Write using simple language

Be concise; go directly to the point

Use bullet points to organize your key information

No errors in spelling and grammar!
Lastly, keep your resume short. Only include information that is relevant to the position. Leave out clutter from your resume.
Choose the Correct Resume Format
If you have extensive experience as a Hotel Manager, use the functional format instead of the reverse-chronological format.  
With the functional format, you can emphasize all the seminars, conferences, trade shows, and conventions that you attended and participated in. You can include the certifications and licenses you acquired and the awards you won throughout your career. 
When using the functional format, the sections of your resume will be arranged in this manner:
Contact Information

Objective Statement

Awards/Recognition

Certifications/Licenses

Seminars/Conventions Attended

Education

Work Experience
The objective of the functional format is to add more substance to your extensive work experience.
Hotel Manager Skills List
What should be seen on your resume's Hotel Manager skills list to be noticed by the Hiring Manager? 
Educational Attainment
Human Resources prefer applicants who have completed a  4-year course on the following disciplines:
Hotel and Restaurant Management

Business Management

Accounting

Economics

Tourism

International Languages
5-star hotels may require the ideal candidate to have acquired a Master's Degree in Business Administration or advances studies in Hotel and Restaurant Management.
Knowledge of Technology
Most of the work will be done via computers. The systems of hotels are run with computer networks that use various software programs and hardware. 
At the very least, you should be familiar with the following types of software:
Spreadsheets

Word processing

CRM

Project management

Accounting

Time-keeping

Help Desk/Customer Service
Business Acumen
To manage a business effectively, you must know how to run a business. You don't have to be an expert but you should have a solid understanding of the following areas of business:
Accounting

Marketing

Human Resources

Sales

Customer Support

Client Relations

Business Development
Bilingual
The ability to converse, read, and write in another language is a big plus in your pursuit of the job as a Hotel Manager. 
Being bilingual is a huge asset when it comes to resolving disputes, building rapport with the hotel's guests, and improving the customer experience.  
If you are not a native speaker, at the very least you should be certified by the Linguistics school as someone who is highly fluent in the language.
Excellent Communication 
In the hotel business, you will be interacting with different people every day. From guests to staff to VIPs – each person will have individual traits and characteristics that can make your day pleasant or "interesting".
To minimize conflicts, you must be a good listener and an articulate speaker. Remember, communication is a 2-way street. 
Problem-Solving 
Waking up and knowing you're going to spend the next eight to 12 hours in a luxurious hotel is a great way to start the day. 
But along with the trappings and pleasures that come with the job of a Hotel Manager are the everyday challenges of solving problems. 
From guest complaints to technical issues to equipment failure, you have to be ready to address the different problems that will be brought to your attention and 
Leadership/Ability to Motivate Staff
You can't run a hotel on your own. You need people to manage different areas of responsibility. Like you, they have good days and bad days. In addition, they could be dealing with problems outside the hotel.
This is where leadership comes in; having the ability to get your staff to be at their best every day on the job. No matter how bad a day an individual is having, you must motivate them to stay focused and perform optimally to hold down the fort.
How do you do these? By becoming an example. Yes, you're the Big Boss but ever so often you must be willing to roll up your sleeves and get down to the trenches with your staff. Don't let them feel they are alone.
The big question – Where do you show these skills/abilities to the recruiter?
The answer – the work experience section which we will discuss next!
Hotel Manager Duties And Responsibilities In The Work Experience Section
The size and scope of a Hotel Manager's duties and responsibilities would depend on the size of the hotel and the number of personnel he is managing. For example, the Hotel Manager of a 5-star luxury hotel would be more vast and encompassing than those of an inn-type hotel.
There are duties and responsibilities that are standard or come with the job of a Hotel Manager. We can group these duties and responsibilities into the following categories:
Sales
Attain projected sales quotas per month.

Increase bookings for weddings, birthdays, company events, and other large-scale gatherings.

Improve sales performance of the hotel's restaurants, coffee shop, gift shop, and special amenities.
Marketing
Collaborate with the marketing department to design, develop marketing campaigns for the purposes of building the brand, promoting the hotel's special events, and to increase bookings.

Manage the hotel's social media accounts; post content and respond to comments posted by guests.

Update the information on local search directories.

Write a regular newsletter that appears once-a-month to inform the guests of developments surrounding the hotel.
Recruitment/Personnel Management
Assist Human Resources in creating job ads for specific positions in the hotel.

Review resumes that have been pre-qualified by HR.

Interview applicants who have met the pre-interview guidelines established by HR.

Orient candidates who passed the job interview about their on-the-job training that is part of the selection process.

Perform a final review and evaluation of the test results and select the best, right-fit candidates for the position.
Budget Management
Review the projected income statement that was prepared by the hotel's Chief Financial Officer.

Discuss the sales targets with the assistant managers and the supervisors of the various revenue-generating departments.

Propose adjustments on the sales targets and cost parameters to the CFO based on ongoing trends.
Customer Service
Address all trouble-tickets that have been forwarded by the customer support team and front desk reception.

Attend personally to complaints, concerns, and issues that are personally brought forward by the hotel's guests.

Maintain a 24-48 hour turnaround time to resolve all customer issues.
When writing the duties and responsibilities of your Hotel Manager work experience section, cite at least 2 examples for each category. This way, the recruiter will know that you are familiar with all of the job's areas of responsibility.
Entry Level Hotel Manager Resume 
We'll be honest. Getting the job with an entry-level Hotel Manager resume will be hard. Without experience, why will the Hiring Manager entrust the keys to the multi-million dollar hotel to you?
But don't despair! If you are desirous of becoming a Hotel Manager, there are a few ways you can go around the matter of "lack of experience".
1. Use the Functional Format for Your Resume – As discussed earlier, the functional format shines the spotlight on your hard or specialized skills. Use the objective statement to inform the recruiter why you want to become a Hotel Manager.
2. Include Unpaid but Relevant Work Experience – Were you part of the hotel's management training program? Did you work as an apprentice for the Hotel? Did you sign up for summer jobs at the hotel? 
These are unpaid experiences but still present proof that you are familiar with the hotel business.
Apply for Entry-Level Jobs – They may not pay US$100k a year, but at least you'll get a start. There are smaller hotels – perhaps inns or motels – that need lodging managers. You can find job ads for Hotel Managers that specifically state "No Experience Needed".
If the job market is in the doldrums or if you are having a hard time getting invitations for an interview, it may be wise to step back and re-assess your situation. 
Take some time off and acquire skills and undergo specific training that will make your resume more marketable.
We are sorry that this post was not useful for you!
Let us improve this post!
Tell us how we can improve this post?