Brand Ambassador Resume Sample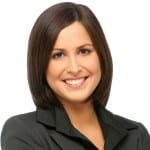 Patricia Q. Sullivan
Address:         44784 851 Avenue, Granite Falls, MN.
Phone:            (320) 887 9451
Email:             [email protected]
Current Job:  Phil Starr Beverages Inc., Minneapolis, MN.
---
Objective
Dynamic, impressionable and highly engaging personality with active social media presence and the requisite skills to open up sales opportunities for brands seeks to become the Brand Ambassador of Cold Front Brewery. I patronize your brand and have followed the company's growth since its establishment in 2015.
---
Skills
Associate Degree – Marketing.

Certified – Digital Marketing.

Certified – Social Media Marketing.

Ability to write relevant content for marketing copy and long form blogs.

Interpersonal skills; enjoys engaging and interacting with people.

Hard working; open to working on weekends, holidays and after office hours.
---
Work Experience
Brand Ambassador, 2016 to Present
Phil Starr Beverages Inc., Minneapolis, MN.
Duties and Responsibilities
Coordinates regularly with Phil Starr Operations managers, product development team and marketing division to discuss and update market research findings, identify goals and relevant Key Performance Indicators.

Identifies target accounts and endeavors to build relationships with on-site personnel including bartenders, waiting crew, restaurant/bar managers, marketing and distribution officers.
Searches for key market influencers and works to establish arrangements that support brand ambassador objectives.

Performs duties that will create brand awareness, encourage trial, generate buzz and consistently build a large fan base.

Phil Starr Beverages has averaged a year-on-year sales growth of 44% with 54% of revenues coming from existing customer base.
Brand Ambassador; 2012 to 2016
Power Plant Natural Herbal Supplements; Granite Falls, MN.
Duties and Responsibilities
Designed and implemented business development program with local teams to support quality distribution, high profile product placements and events intended to increase brand awareness of Power Plant's natural herbal supplements in the market.

Displayed expertise and unparalleled product knowledge on all products of Power Plant; represented the brand in all events, gatherings and launches.

Conducted informational seminars in trade shows.

Collaborated with the market research group and the in-house marketing team to develop product development and brand building strategies for online and traditional channels.

Market share of Power Plant in natural herbal supplement market increased from 14% to 32% from 2012 to 2013.
Brand Ambassador; 2009 to 2012
Bloomfield Cosmetics; Granite Falls, MN.
Duties and Responsibilities
Represented Bloomfield in trade shows, store openings and event launches; educated potential end-users about the company's products and services, manufacturing procedures and provided valuable tips on how to maximize benefits of specific brands.

Built and cultivated strong, positive relationships with brand's fans and followers by maintaining a consistent and active presence on social media.

Analyzed and developed improved CRM strategies for the purpose of increasing marketing and sales metrics on a monthly basis.

Collaborated with customer service, product development and marketing teams to ensure exceptional service throughout the duration of the entire shopping experience.

Increase sales by 55% within 6 months by focusing on brand loyalty strategies.
---
Education
College:
Associate Degree – Marketing
Ridgewater Community College
Hutchinson, MN.
2005 to 2009
High School:
Montevideo High School
Montevideo, MN.
2001 to 2005
Certifications:
Digital Marketing; Digital Marketing Institute – 2016.
Social Media Marketing; Digital Marketing Institute – 2016.
---
Brand Ambassador Resume Skills List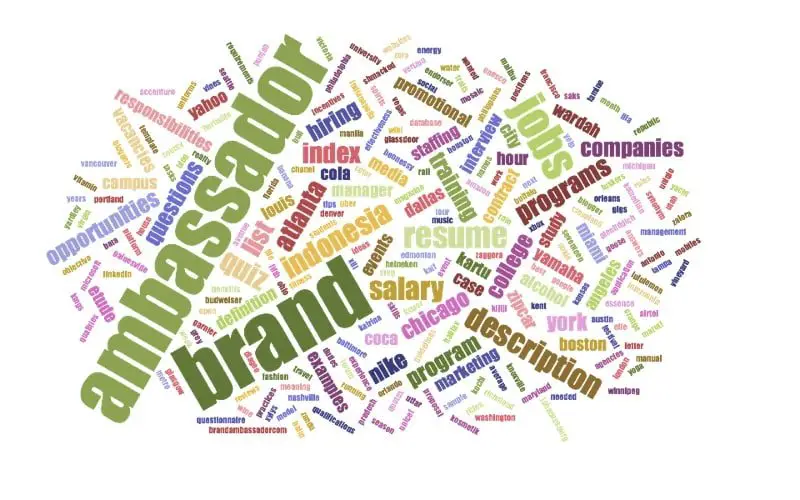 What is a Brand Ambassador? Are you an endorser? Social media marketer? Promotional Representative? Brand Expert? The answer is a little bit of everything which means you must have a really diversified Brand Ambassador skills list.
By definition an ambassador is a representative. As such, you must know everything about the product or service you are representing. Brand Ambassadors don't hold the product in their hands smiling because they have nice teeth. They're smiling because they know it is the best product in the market and are proud to represent it.
So what kind of skills does it take to become a Brand Ambassador?
Education

You can become a Brand Ambassador even with a high school diploma. But many companies prefer candidates with a degree in Marketing, Business and other related courses whether as a two or four year course. This is because a big part of the job is working with people from the company's marketing and sales teams. You will have several brainstorming sessions to figure out how to package and present the product to the market. You will also conduct research work to find out current trends in the market, changes in consumer demand and developing buyer personas.

Certifications

You don't have to be licensed as a Brand Ambassador. But whether you completed only high school or obtained a college degree getting certified in advanced marketing courses will always be a big plus. Consider taking up short courses in digital marketing, social media marketing, promotional and public speaking, content writing, product photography, customer service and graphic design. These are skills that will help you as a Brand Ambassador.

Social Media Marketing

We touched on social media marketing in the previous section but this is such a key skill that it deserves its own space! Companies desire Brand Ambassador candidates who are adept at social media marketing because it gives product promotion a fresher, more organic, natural approach that reaches out to a wider audience. In fact, many companies search social media networks especially image-based platforms such as Instagram, Pinterest and SnapChat for community members who recommend their products. Savvy social media marketers know this and make a conscious effort to get noticed by the big brands. But the difference between an endorser and a Brand Ambassador is that while the former is paid to promote, the latter is a patron first and foremost. His/her belief in the product is the reason for wanting to become a Brand Ambassador. Work on your social media skills such as content writing and taking post-worthy images. You should also know the best times to post and use techniques like hashtags.

Communication Skills 

As you may have noted in our sample job description for Brand Ambassador resume, you will find yourself meeting with different people almost on a daily basis. You will be collaborating with a variety of departments. There will be speaking engagements and of course, promotional public appearances. You should be on top of your game when it comes to communications. In marketing, it's about getting the message of your branding strategy clearly to your target audience.
Brand Ambassador Resume Objective
The resume is your marketing kit and your Brand Ambassador resume objective is your formal introduction. In a way, your objective statement is your brand value proposition. It should answer the question, "Why should I hire you?"
As we mentioned in the Brand Ambassador skills list section, you need different competencies and qualifications. But for the most part, companies will be looking for the right-fit personality; someone who has the attributes and values that capture what the product is all about.
That is why in our sample resume objective for Brand Ambassador we started out with the attributes or soft skills which Patricia believes best captures the essence of her personality: dynamic, impressionable and highly engaging.
We ended the resume objective by sharing with the prospective employer, Cold Front Brewery, that Patricia has been following the company since 2015.
All the Hiring Manager needs to do now is to find Patricia's name in the company's social media pages to seal the deal for the interview. This gives the resume a more customized and personal feel to it.
Again, social media can be a powerful weapon. Use it for your own branding strategy.
Brand Ambassador Resume Format
As a Brand Ambassador, it's about "what you can do" and "how you can help our brand grow". These questions allude to your experiences. Thus, it would be best to use the reverse chronological for your Brand Ambassador resume format.
It takes time to get better in anything you want to do. If you have more than 5 years experience in the job, the recruiter will only be interested in your most recent employment because it shows where you are right now.
This is the advantage of the reverse chronological because as the term implies, you start out with the present and move back to the past.
You will notice in our sample resume template for Brand Ambassador that Patricia's work experience leads off with her current job where she started in 2016.
Apply the same procedure to your educational attainment and if you took advanced training courses.
Entry Level Brand Ambassador Resume
Many people want to break into this career. So it will not matter if you have an entry level Brand Ambassador resume. Companies will be focused on what you can offer.
If you don't have the experience, what about the skills?
Did you specialize in marketing while in school?

In your previous or current employment, did your tasks involve some type of marketing and promotional work?

Do you have a large number of followers in social media?
These are details that the recruiter may potentially look into. Leave no stone unturned and pack in your resume with relevant information, experiences and skills that are transferable to the work of a Brand Ambassador.
Brand Ambassador Resume Writing Tips
Do you deserve the job? It would depend if you can successfully build your own brand and sell your value proposition to the company. Here are some Brand Ambassador resume writing tips that could add more punch to your application:
Showcase Results –

The best way to prove your effectiveness as a Brand Ambassador is to showcase the results or outcome of your efforts. But make sure you can validate these claims with actual figures.

Write In A Conversational Manner –

Again, in marketing it's about getting the message across. You can't get your message across to the Hiring Manager if your content is gibberish. Write in a manner that is conversational or easily understood.

Check For Grammatical and Spelling Errors –

If the content has a glaring error in spelling or grammar, it will stick out in the minds of the consumers instead of the message. The same goes for your resume. Make sure it has no grammatical and spelling errors before sending them out.
Take the time to review your application carefully. Feel free to reference our Brand Ambassador resume sample for immediate guidance.
We are sorry that this post was not useful for you!
Let us improve this post!
Tell us how we can improve this post?