Marketing Intern Resume Sample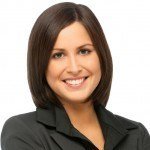 Keisha O. Pope
Address:         45789 Oak Lane Street, Bagley, MN.
Phone:            (218) 478 2314
Email:             [email protected]
Current Job:  Marketing Intern; SkyEye Creative Expressions, Bagley, MN.
---
Objective
I am looking forward to furthering my career in marketing by landing an internship with your esteemed company. I have followed the growth and success of McHill – Ryan Digital Marketing and Advertising Agency since my college years and have purposely acquired the necessary skill sets to make an immediate impact. I am certified in SEO, Digital Marketing and Social Media Marketing and am proficient in Adobe Photoshop.
---
Skills
Bachelor Degree – Marketing; University of Minnesota.

Certified – SEO.

Certified – Digital Marketing.

Certified – Social Media Marketing.

Proficient in Adobe Photoshop.

Knowledgeable in keywords research.

Competent copywriter.

Creative mindset.

Team-oriented; works well with people.
---
Work Experience
Marketing Intern; January 2017 to Present
SkyEye Creative Expressions; Bagley, MN.
Duties and Responsibilities
Gathers quantitative and qualitative data for the purpose of preparing market studies for SkyEye's clients.

Conducts comparative analysis on clients' closest competitors in their respective industries.

Performs limited set of administrative tasks such as email filtering, phone handling, social media marketing, moderation services, updating of CRM, content writing and copywriting.

Prepares presentation materials for marketing team by creating well thought out, relevant and informative slides on PowerPoint that are based on approved research material.

Assists the marketing team in distributing traditional promotional collateral.
Marketing Assistant; June 2016 to December 2016
Christina and Mom's Cafe; Bagley, MN.
Duties and Responsibilities
Reported directly to the Marketing Officer.

Collaborated with the Marketing Officer and the owners in conceptualizing marketing ideas for traditional collateral and digital content.

Managed social media accounts of the restaurant: responded to comments, engaged with customers, attended to complaints, moderated content posted by followers, updated information, wrote and posted relevant content.

Distributed marketing collaterals such as flyers; set up posters and streamers within a 5km radius from the restaurant.

Collaborated with the Marketing Officer and Finance Officer on store promotions and discounting schemes.
Dining Crew; January 2016 to May 2016
Coffee Shop at the Dutch Mill Motel; Bagley, MN.
Duties and Responsibilities
Welcomed customers into the cafe.

Took down orders; referred/ suggested menu items and upsold diners on additional orders with special focus on those with high profit margins.

Assured diners of excellent experience by having their food served within an appreciable time and prepared according to the cafe's highest standards.

Attended to customer complaints; assisted the elderly to their tables and toddlers on the high chair.

Regularly pushed the cafe's promotional items and latest menu selections.
---
Education
College
Bachelor Degree – Marketing
University of Minnesota
Park Rapids, MN.
2017 to 2015
High School
Bagley High School
Bagley, MN
2016 to 2017
Certifications:
Certified – SEO; eCornell, 2015.
Certified – Digital Marketing; eCornell, 2015.
Certified – Social Media Marketing; eCornell, 2015.
---
Personal information
Status: Single
Date of Birth: March 27, 1994
Hobbies include cooking, rollerblading, singing
Marketing Intern Resume Skills List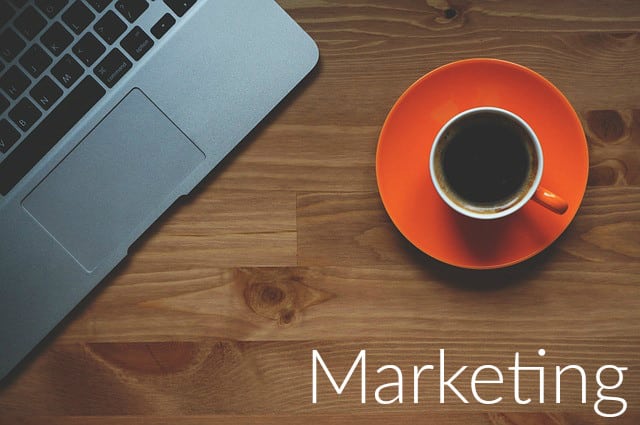 If you want to get the job, your Marketing Intern skills list must show that you have the abilities to learn the tools of the trade.
Marketing interns make around $10 per hour. But your currency is the experience you gain and the knowledge you acquire to become a competent marketer in the future.
What sort of skills and qualifications should you have in your Marketing Intern resume?
Education.

A two to four year course in marketing or related disciplines will make you a more viable candidate. Companies and agencies will always prioritize those who invested more in education because they require less training. The agency can realize their investment right away by having you work with the team right away. Everything else can be learned as you go along.

Certification.

If you don't have the benefit of a bachelor or associate degree, take the time to get certified in courses that are relevant to the job. You can see in our example of a resume for a Marketing Intern that the candidate, Keisha, had a one-year break after graduating from college. You will also note that she took on a seemingly unrelated job as dining crew in a hotel coffee shop. The Hiring Manager will see that she used part of the year-long break to get certified in SEO, social media marketing and digital marketing. The investment in additional education shows Keisha's commitment to becoming a marketer.

Creativity.

In the highly acclaimed movie, "The Wolf of Wall Street" the main character Jordan Belfort would test the ability of a person to promote a product by asking him/her to sell him an ordinary pen. Effective marketing takes creativity. How many times can you sell a product? You must have the ability to think outside the box and come up with innovative ways to market a product or service to a target audience and always make it sound fresh and new.
Administrative Skills.

As the Marketing Intern, you will be asked to hold down the fort by attending to administrative tasks such as email filtering, phone handling, updating the CRM and social media moderation among others. You must be familiar with standard office software programs and on running Internet searches.
Ability to Take Instruction.

Being a Marketing Intern is a rewarding experience that can also be a humbling one. In addition to performing administrative tasks, conducting research and other duties outlined in our sample resume for Marketing Assistant, don't be surprised if you'll be asked to run errands. This may include getting coffee, cleaning the office, buying office supplies and a few bank duties. These experiences will make you better appreciate your level of success once you reach it.
Marketing Intern Resume Objective
Don't believe it when people say "You don't need a resume objective. Your objective is already obvious: to get a job!" Your Marketing Intern resume objective can be the deal maker for 3 reasons:
Hiring Managers are sure to come across it as the objective statement is located in the top third of your resume.
It is an effective section for sharing your story to the potential employer and give them a better understanding of your abilities and why you are applying for the job.
As you have read in our sample resume objective for Marketing Intern, we went straight to Keisha's value proposition which is to further her career in marketing with McHill-Ryan Digital Marketing and Advertising Agency.
By addressing it directly to the prospective employer, we give Keisha's resume a more personalized, customized feel to it. We take it to the next level by stating that she had been following the agency for years which works by giving the company a sense of importance and value.
We close out the resume by running a list of her certified skills: SEO, digital marketing, social media marketing and Adobe Photoshop. These hard skills are intended to differentiate her from other candidates for the job.
Marketing Intern Resume Format
This is a position where hard and soft skills and other relevant qualifications matter more than experience. Use the Combination for your Marketing Intern resume format.
The Combination allows you to highlight your strong points while at the same time gives you the opportunity to justify your claim for the position. This is especially true when you are transferring careers or starting one for the first time.
You will notice that we arranged the sample template for a Marketing Intern resume in this manner:
Contact Information
Objective Statement
Skills
Education
Certifications
Work Experience
Personal Information
After the resume objective, the following sections: Skills, Education and Certifications are used to add substance to Keisha's lack of experience. You may also have noticed we included Keisha's brief stint as a dining server.
We felt we could make this experience relevant by identifying five responsibilities she carried out as a dining server which are transferable to the job of a Marketing Intern.
Entry Level Marketing Intern Resume
If you have an entry level Marketing Intern resume, do not worry because there is a big chance most of the applicants have very little to zero experience.
Similar to what we did with Keisha's resume, you should highlight your strong points. If you are switching from another career, pick out the responsibilities which can be applied to the job of a marketer and emphasize them in your resume for Marketing Intern.
Use the Combination format for your resume and maximize the strength of your resume objective by sharing the story behind your decision to become a Marketing Intern.
Marketing Intern Resume Writing Tips
Please review our Marketing Intern resume writing tips before heading out the door or transmitting your application online.
Use 5 to 8 Examples for Your Job Description – When you are applying for an internship position, it is expected that you don't have much experience. Keep your resume concise and to the point by using 5 to 8 examples of the work that you are currently doing or those from your previous employers.
Expand on the Details – Let the Hiring Manager know you are competent with the job. Put more details and get specific with your job descriptions.
Proofread Before Submitting – You will be tasked to perform administrative tasks. Give them an example of what you can do by presenting a perfectly written resume without grammatical and spelling errors.
We are sorry that this post was not useful for you!
Let us improve this post!
Tell us how we can improve this post?