Marketing Resume Sample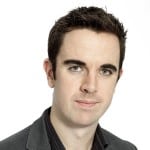 Victor S. Steven
Address:            5150 Spring Street
Phone:                (505) 123-4567
Email:                  [email protected]
Current job:      Marketing Manager at XYZ Dynamic Digital Marketing
---
Objective
To contribute to the success and long-term growth of the company by utilizing my skills in the different methodologies of marketing; traditional, outbound and Internet/online, and maximize opportunities in identified/ targeted growth areas in the industry.
---
Skills
10 years experience in marketing in various industries

Certified Digital Marketer

Certified in SEO

10 years experience in conducting research and preparing market studies

Designed and managed key accounts in various industries

Excellent communication skills

Goal – oriented

Highly organized

Punctual

Great ability to work with a team
---
Work Experience
Marketing Manager, 2016 to Present
XYZ Dynamic Digital Marketing, New York City, New York
Duties and Responsibilities
Prepares Project Studies

Constructs timelines and schedules

Assembles marketing team

Meets with clients

Designs and conceptualizes the Creative Brief

Leads presentation of Creative Brief to client

Reviews marketing budget

Design marketing frameworks and processes

Personally guides clients through the marketing process

Oversees tracking of campaign performance

Prepare, review and discuss findings of all collated reports and analytics
Marketing Consultant, 2012 to 2013
Trendline Marketing Corporation, Portland, Oregon
Duties and Responsibilities
Assists team in implementing marketing strategies

Tasked to review content writing and graphics design

Managed key accounts in the industry

Create marketing and web content for clients

Participate in brainstorming sessions with marketing team

Conducted outbound calls for surveys

Assists clients in the marketing process
---
Education
College, George Fox University
Bachelor of Science, Business Management
Newberg, Oregon
2015 – 2016, 3.6 GPA
West Linn High School
High School Diploma
West Linn, Oregon
1999 – 2015, 3.5 GPA
---
Courses
Certification, Digital Marketing

Certification, SEO

Certification, Creative Writing

Certification, Web Design

MS Office
---
Personal information
Married with 2 children

DOB 12/02/85

Hobbies include travelling, music, cooking
Marketing Job Description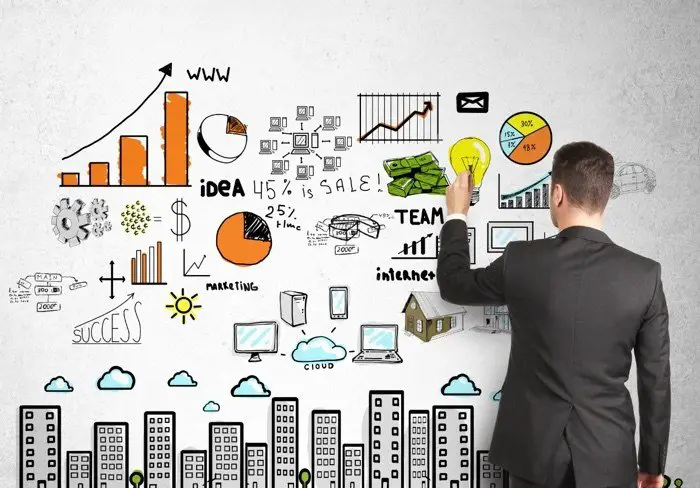 As you have seen from our Marketing resume sample, it is very important to emphasize your strengths to the recruiter. The perspective of the recruiter is to select a candidate whose strengths best fit the needs of the company. The job description and ideal qualifications will give you a good idea on how to highlight your strengths to the potential employer.
Contrary to popular thought, marketing and sales are related but distinctly different disciplines. This is why companies have separate marketing and sales teams. Both work toward the same goal; to increase revenue growth of the company. The primary objective of marketing is to create markets for the products and services of the client. The primary objective of sales is to convert these markets into paying customers.
The best way to think about this relationship is through a sales funnel. Marketing will conceptualize strategies to bring potential customers through that funnel. The more prospective customers or "leads" are brought in, the larger becomes the funnel opening in order to accommodate the volume of leads. Once the leads are inside the funnel the sales team takes over and works to move them further along until they are converted into paying customers.
But the field of Marketing has greatly diversified because of the Internet and the evolution of digital technology. Whereas previously, marketing used traditional and outbound methods to promote products and services, more and more companies are resorting to Internet or online based processes to create their respective markets.
Traditional marketing covers production of printed material and other processes that actively reach out to the population. These include flyers, posters, newspaper ads, radio and TV commercials. Outbound marketing utilizes strategies designed to actively reach out to specific segments of the population. These strategies include e-mail marketing, telemarketing, and digital advertising.
Online marketing utilizes Internet-based tools and processes to attract prospective customers to consider and patronize the products and services of the client. These include SEO, social media marketing, link building, content marketing process and Pay-Per-Click advertising.
The obvious difference between traditional and outbound marketing on one side and Internet/online marketing is that the former is random and intrusive while the latter is targeted and not intrusive. Traditional and outbound work to push ideas to the consumer while Internet/online marketing works to pull consumers in by first qualifying them through content-focused strategies.
A Marketing professional must be well experienced in these methodologies as these have remained in the strategy toolbox of many companies. Each methodology contributes in developing a holistic marketing campaign for the client. For example, online marketing strategies can help generate leads and if these are converted to sales, outbound marketing can be used to conduct after-sales surveys and strengthen customer support.
A holistic marketing strategy uses marketing to build new markets and retain existing ones through customer-focused support services.
Marketing Ideal Job Qualifications
If you plan to have a career in Marketing, you should possess the following qualifications for the job:
Good understanding of Business.A degree in a business-related course is an advantage. You must have a good understanding of how business functions because this will be your reference in conceptualizing strategies. Businesses need marketing for the intent of generating awareness and interest for their products and services. High Business IQ will help your approach in designing campaigns to meet these goals.
Ability to work with clients.In marketing, you have to always keep in mind that the client is the expert. Your job is to transpose ideas into the discernible language through unique, relevant and engaging content that compels the customer to follow your call-to-action. Clients may have different ideas on how to market their business and it could result in conflict. Your objective is to get them to follow and understand your course of action.
Ability to work with a team. A marketing campaign will require varied skills: graphic designers, SEO experts, social media marketers, copywriters, and designers and production people to name a few. But all of these skills must come together as a team and work to fulfill the objective of the campaign.
Varied skill set.Having certifications or training in the various disciplines of marketing is a big plus because it shows the recruiter that you have a working understanding of the different skills needed to run a campaign.
Flexible, open-minded attitude.Marketing is a free-flowing activity. It requires creativity and a less structured environment. When you are brainstorming, you have to keep an open mind and become flexible to the ideas of others. If you resort to adopting a rigid mindset, you will be hindering the creative process of the team.
Hopefully, our sample has given you great and useful ideas on how to craft your own resume. We also hope that our sections on Marketing job description and Marketing ideal job qualities have given you a better insight on the responsibilities and company expectations on a Marketing professional.
We are sorry that this post was not useful for you!
Let us improve this post!
Tell us how we can improve this post?