Brand Manager Resume Sample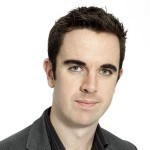 William G. Leonard
Address: 8745 Grosvenor Avenue, Athens, OH.
Phone: (740) 784 6457
Email: [email protected]
Current Job: Brand Manager; A1 Digital Agency; Athens, OH.
Objective Statement
Brand Manager with more than 3 years of experience managing popular brands such as TechWiz Mobile, Winter Breeze Detergent, Beez Wax Cleaner, Carb-0 Soda, Grill Master, and Arctic Dairy is desirous of becoming the new Brand Manager of Teller, Morris & Simpson Ad Agencies.
Strengths/Special Skills
Bachelor's Degree in Marketing
Certified in Digital Marketing
Knowledge of Adobe Photoshop
Solid business acumen – Managed a business as a freelance Brand Manager for 2 years
Results-focused
Detail oriented
Strategic mindset
Work Experience
Brand Manager – 2016 to Present
A1 Digital Agency; Athens, OH
Responsibilities:
Schedule and preside over preliminary meetings with clients to discuss the goals and objectives of the brand management campaign.
Conduct comprehensive market and industry research; collect data to be used as references for the Creative Brief.
Develop a strategic Creative Brief outlining the proposed brand management campaign for the client's product.
Prepare a marketing budget to meet the needs of the Creative Brief.
Submit the marketing budget to Finance for consideration.
Discuss the Creative Brief and the Marketing Budget to the client.
Select the personnel to handle the Brand Management campaign for the client.
Identify the digital and traditional channels to run the brand management campaign.
Conduct a monthly and quarterly performance review on the brand management campaign.
Support the performance review with reports and discuss the findings and recommendations to the client.
Institute the necessary improvements to the brand management campaign.
Tech Wiz improved its market share from 8% to 15% after the first year of managing their campaign.
Arctic Dairy increased its sales revenues by 34%.
Brand Manager – 2014 to 2016
Freelance; Athens, OH
Responsibilities
Designed, developed, and managed a small business website www.blmarketing.com
Procure digital marketing clients from various online platforms such as UpWork, Freelancer, and Guru.
Design a Creative Brief based on the marketing goals and objectives of each client.
Assemble a team for each campaign – SEO practitioner, content writer, graphic designer, and web designer.
Manage social media accounts of clients.
Create original content as well review and edit content by writers.
Track results using onsite analytics.
Managed a total of 14 clients from 2014 to 2016.
Education
College
Bachelor's Degree
Marketing
Ohio State University
Columbus, OH
2012 to 2016
High School
Athens High School
Athens, OH
2008 to 2012
How To Write A Good Brand Manager Resume
How do you write a good Brand Manager resume? Well, how do you write an effective brand management strategy?
Think of your resume as your marketing collateral; a brochure that you send out to Human Resource offices via email or personal appearance. The recruiter is the person who represents the company you want to work for.
When applying for a job, you are selling your BVP – Brand Value Proposition – to the recruiter. The information on your resume must convince the recruiter that you are the best candidate for the job – better than the 250 other applicants.
How can you make your Brand Manager resume stand out?
Package Your Resume Like a True Professional
As they say in marketing, "first impressions last".
At first glance, an experienced recruiter can see if things aren't right with your resume. Everything looks cramped, the content is hard to read, and the resume doesn't have the look and feel of a trustworthy brand.
How can you package your resume like a true professional?
Use simple font styles such as Calibri, Cambria, Arial, or Helvetica.
Make sure the font size is readable.
Give your resume enough white space. Don't cram all the information by keeping your sentences short.
Summarize details via bullet-points.
Your contact information must be complete – email, residential address, phone number, and social media pages.
Have a professional email address; [email protected], not [email protected]
Identify Your Strong Points
Your strong points contribute to your Brand Value Proposition or BVP. Assess your skills, abilities, and qualifications. What will make the recruiter think, "We found THE ONE!"
To be sure, review the job ad. Take note of the requirements of the job. Which ones do you have under your belt? You don't have to tick all the boxes to qualify.
Pinpoint the requirements that you can comply with and emphasize them on your Brand Manager resume.
Name Drop – the Brands You Managed
The proof of the pie is in the eating – so which brands have you managed?
It won't hurt to name drop a few of the name brands that you managed during your career. Chances are that the recruiter is familiar with a few of the brands and may acknowledge you for creating immediate recall!
Just be honest. If you do get the interview, the Interviewing Officer may go in detail and ask more questions on how you went about managing the brand.
Highlight Your Achievements
How did your brands perform?
For the reason that the resume will be your first point-of-contact with the recruiter, put your cards on the table. Highlight your achievements. Let the recruiter how you contributed to the success of the brand.
Was the brand able to increase its sales?
Was there faster/greater brand awareness and recall?
Did the brand increase its market share?
As always, substantiate your claims with valid data:
Maximize the Objective Statement
We like to describe the Objective Statement as your voice on the resume because this is where you summarize your strongest, most sellable points in one, short paragraph.
In a sense, the Objective Statement is like your pitch – this is where you put your BVP in the spotlight. Your Objective Statement should answer the question, "Why should we hire you?"
How do you write a convincing Objective Statement?
Start off with the priority requirement of the job. For example, if the company is looking for a candidate with at least 2 years of experience in the pet food industry and you fit the bill, you can lead off the objective statement as follows:


"Highly-experienced Brand Manager with more than 5 years invested in the pet food and care industry."

Be clear about your objective: Why are you applying for this position?


"I am interested in becoming the Brand Manager of the pet food products under your direction because I'm very familiar with a number of them such as Pet Nutrition, Dog Chow, and Cat Vittles. I have many interesting ideas on how to push these brands past the competition."

Keep it short. No more than 4 sentences:


"Highly-experienced Brand Manager with more than 5 years invested in the pet food and care industry. I am interested in becoming the Brand Manager of the pet food products under your direction because I'm very familiar with a number of them such as Pet Nutrition, Dog Chow, and Cat Vittles. I have many interesting ideas on how to push these brands past the competition. Given the opportunity, I am confident in my abilities to contribute to your company's continued success."
Brand Manager Skills List
What abilities and qualifications are recruiters looking for in a Brand Manager skills list?
Put it this way: What would make you choose between 2 brands of milk? Is it the amount of fat? The amount of carbs? The type of milk – organic or processed? Your purpose – low fat to lose weight or full fat to gain weight?
The recruiter will look for the candidate that best fits the needs of the company. Therefore, you have to customize your Brand Manager skills list to make sure you are the candidate who can help the company achieve its goals.
Review the Job Ad
To position a brand, you have to customize the message of your campaign to target a specific audience. To get the job, you have to position your resume to target the needs of the employer. Thus, you have to customize the content of your resume so that its message will answer the call or demands of the job.
Review the job ad and take note of the specific skills that are required for the Brand Manager. Do you have them? Maybe you won't check off all the boxes and that's alright. Take what you have and work with it on your resume.
List Your Hard Skills According to Relevancy
Now that you have the list of skills the job needs, review your hard skills – the skills acquired from formal education, training, and actual hands-on experience. On your resume, they should be ranked according to relevancy. This means number one should be the skill that was expressly stated in the job ad.
Examples of hard skills for a Brand Manager:
Bachelor's Degree in Business Administration, Marketing, Economics, Psychology, and other business-related courses.
Specific training courses in marketing – Digital marketing, SEO, content writing, social media marketing, and courses by renowned marketing experts.
Communication skills – Articulate speaker, good listener, and concise in his approach to writing.
Knowledge in computers – Basic office software and good understanding of graphic design software such as Adobe Photoshop.
Knowledge of sales psychology or a theoretical and fundamental understanding of what makes people buy.
Good understanding of customer service
Excellent Business Acumen or how a business runs particularly about entrepreneurship, sales forecasting, product development, and vendor management.
Tip: It's worth noting that entrepreneurship, social media marketing, digital marketing, graphic design, sales, marketing, and strategy are keywords recruiters popularly look for when reviewing a Brand Manager resume.
Make an Accounting of Your Soft Skills
Soft skills are your personality traits – the behavioural attributes that best describe not only who you are but how you approach the job.
The resume remains the key qualifier for recruiters when acquiring talent. But they want right-fit talent, not just the best talent on paper. Right-fit talent means a person who can potentially fit into the company's culture.
What soft skills are best suited for the position of Brand Manager?
Organizational skills
Ability to work with a team
Ability to manage pressure
Detail-oriented
Highly-focused
Interpersonal skills
Time-management skills
Flexible mindset; can adapt to changing situations
Be honest with yourself when it comes to your soft skills. Don't list down an attribute that you don't have. If you do make it to the interview, trust that the Interviewer will know if you're being truthful about who you are on the resume.
Brand Manager Duties And Responsibilities For The Work Experience Section
When describing your duties and responsibilities in your work experience section, cover all the bases of the job. If you've had more than one employer, recollect the duties and responsibilities you handled and list them down in detail on your resume. Generally, the more complete your job description, the better.
Here's an example of an effective work experience section:
Meet with the agency's clients and discuss their objective for the brand.
Conduct extensive research as the basis for the Creative Brief.
Present the Creative Brief to the client; discuss its fine points and details and respond to all questions and inquiries in a professional manner.
Assemble the team to manage the specific client account; review resumes, conduct interviews, and subject the candidates to practical examinations.
Prepare a marketing budget.
Submit the marketing budget to Finance for approval.
Discuss the marketing budget and implementation time-table with the client.
Prepare the brand building timeline.
Track and monitor the performance of the marketing campaign.
Measure the results from the compiled data.
Discuss the results with the client.
Schedule the activities for onsite brand marketing strategies such as events, private parties, official public launches, media appearances, and photo shoots.
Don't copy and paste or "spin" the duties and responsibilities of one work experience for another. Make each work experience unique and original.
Entry Level Brand Manager Resume
As long as you can expertly put your best skills and selling points forward, you have very little to worry about even if you have an entry-level Brand Manager resume.
Firm Up Your Qualifications – Having a college degree is half the battle. If you have a 2-year Associate Degree in a relevant field, you may have to take additional courses in Brand Management, Digital Marketing, and other useful subjects to add value to your resume.
Submit an Impeccable Resume – Treat your resume the same way a professional would. Make sure it's organized, well-written, and informative without errors in spelling and grammar.
Include Informal Work Experience – Did you work as a freelance Digital Marketer who handled the campaigns of a few brands? Even if these brands aren't popular, share the experience in your resume. It shows you have practical experience in managing a brand.
Other great tips would be to build up your online presence by having a personal website and staying active on social media. Then, blog frequently – maybe twice-a-week. Share your insights on brand management, industry trends, and a few strategies on brand-building.
Include the website and social media pages in the Contact Information section of your resume. The recruiter may just take the time to check them out.
A website and an active social media presence are great strategies to building YOUR BRAND.
We are sorry that this post was not useful for you!
Let us improve this post!
Tell us how we can improve this post?