Loan Processor Resume Sample
Contact Information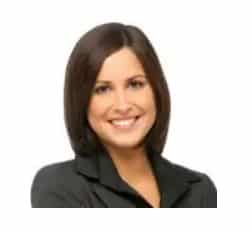 Name: Sheila G. Harrison
Address: 4785 Melrose Avenue, Newark, NJ
Phone: (862) 749 2478
Email: [email protected]
Current Job: Loan Processor; First Bank of Newark, Newark, NJ
Objective Statement
I am interested in building a career with Randall and Chase Financial as a Loan Processor. I have 3 years of experience as a Loan Processor for First Bank of Newark and I am confident that I have acquired the necessary skills and experience to contribute to the continued success of your company.         
Strengths/Special Skills
Bachelor's Degree in Business Management.

Computer literate -Excel, FreshBooks, Word, can perform online research

Knowledgeable of insurance policies

Experience reviewing lease applications

Excellent time management skills

Conscientious

Highly organized/detail-oriented

Excellent communication skills
Work Experience
Loan Processor – 2016 to Present
First Bank of Newark, Newark, NJ
Responsibilities:
Receive all loan application documents from the Loan Officer.

Perform a thorough review of all the documents.

Verify the authenticity and accuracy of the documents by calling the indicated agency or organization.

Run a quick Google search on the applicant as part of the due diligence process.

Coordinate with the designated loan officer if there are red flags or points of interest that were identified from the documents.

Provide advice to the borrower on how to resolve the points of interest.

Organize all of the loan documents; prepare a timetable for completing the verification process.

Submit all verified documents to the Mortgage Underwriter including comments.

Discuss verified documents with Mortgage Underwriter.
Leasing Officer – 2015 to 2016
Ark Property Consultants; Newark, NJ
Responsibilities
Ark Property manages commercial properties including shopping malls and apartments. 

Receive all lease applications for spaces at the malls and apartment units.

Verify the documents submitted with the applications by contacting the concerned agency.

Consult with the Financial Officer regarding feasibility studies, financial projections, and bank statements.

Invite the applicant to an interview to verify the information presented on the documents.

Prepare recommendations for review by the Leasing Manager.
Education
College
Bachelor's Degree
Business Management
Essex County College
Newark, NJ
2010 to 2014
High School
Central High School

Newark, NJ2006 to 2010
How To Write A Good Loan Processor Resume
If you come across a job ad for a Mortgage Processor, it also refers to a Loan Processor. Banks and other lending institutions are careful when it comes to selecting the Loan Processor for the company. Your duties and responsibilities include verifying all documents submitted by the borrower including proof of employment and income, monthly billings, and bank statements. 
The Mortgage Underwriter needs accurate information about the borrower so he can validate his decision on whether to approve the loan or not. If the documents are not properly verified, it could cost the lender a lot of money.
What are employers looking for in a good Loan Processor resume?
Resume Must Be Presented In An Organized Manner
When it comes to the job of a Loan Processor, first impressions of your resume may encourage the recruiter to further explore – or quickly put it away for future reference. 
If your resume doesn't look organized, neat, or clean – the recruiter may think it's a reflection of how you work. 
Keep it organized by following these simple tips:
Use bullet points to organize your strong points, pertinent experiences, skills, and other qualifications. 

Write in a conversational tone; one that is easy to read and understand.

Keep your resume down to one page.

Use a professional-looking font such as Calibri and Arial – and use the right font size to make it an easier read.

Add Headers to differentiate each section; use boldface and a larger-sized font.

Don't include information that's not relevant to the position. 
Highlight Your Certifications
As a Loan Processor, you don't have to be certified. However, getting certified is a big plus. Certification shows you are invested in your career; it validates your knowledge of the job. 
What certification programs are available for a Loan Processor?
Certified Purple Processor (CPP) –

First level; you need at least 6 hours of basic loan processing training and 6 hours of advanced loan processing training.

Certified Master Loan Processor (CMLP) –

24 hours of loan processing training and you must score at least an 85 on the CPP exam.

Certified Ambassador Loan Processor (CALP) –

42 hours of loan processing training and a score of 85 on the CALP exam.
Give a Well-Detailed Work Experience Section
Loan Processors follow a process to ensure the accuracy of all documents submitted by the borrower. 
We will discuss how to write an effective work experience section but it's worth noting that it's important to present your duties and responsibilities in a chronological manner. 
Present them as a step-by-step process to show the recruiter you are detail-oriented and focused.
No Errors in Spelling and Grammar
It's generally acceptable to have a few errors in spelling and grammar – but not for this position when being accurate, precise, and careful are important attributes. 
If you can't be responsible enough to submit an error-free resume, what more about the loan application of borrowers? Mistakes in this line of work are costly. 
Before submitting your resume, check for errors in spelling and grammar by using software such as Grammarly. Then, review the contents to make sure everything is in order.
Loan Processor Skills List
What abilities should be seen on a Loan Processor skills list? When it comes to "abilities", this usually refers to hard skills – the skills acquired from formal education, training, and on-the-job experience. To become an effective Loan Processor having the right personality attributes or soft skills might be more important.
Knowledge of Computers 
Most, if not all, of the tasks you have to do as a Loan Processor would be done through computers. 
You don't have to be an IT wizard or a tech guru to be good at your job. You only have to be proficient in the following programs and functions:
Spreadsheet

Word Processor

CRM

File Sharing

Project Management/Collaboration

Online search

Email
The company might have proprietary software that you will use. Most of these are similar to a standard spreadsheet or a CRM program. Having a good level of competency working with computers will help you learn these programs much faster.
Business Acumen
Applying for a loan is not as simple as filling out forms and submitting them to the Loan Officer. The borrower has to submit specific documents that are required by the lending company. 
These forms may include bank statements, pay slips, income tax returns, proof of monthly billing statements, and references to name a few. The purpose of these documents is to help the Mortgage Underwriter make the right decision on the loan application.
Having business acumen or knowledge of how business works is an advantage because it will be easier for you to evaluate the documents submitted by the borrower. 
For example, the Loan Officer may require the borrower to submit a projected cash flow for 6 months. You should know how to read and analyze cash flow statements. 
Based on the bank statements and monthly billing statements, you can determine if the projections are realistic or tailored to get approval.
Companies will also prefer candidates who have acquired a Bachelor's degree in a business-related course such as Economics, Business Management, or Accounting because this means you have solid fundamentals in business. 
Detail-Oriented
As a Loan Processor, you will have a busy day! 
You won't be spending an entire day evaluating only one loan application. You will be going over several loan applications that have been cleared by the Loan Officer. 
Not all loans will the same. Some will be for housing, others for business, and then there will be short-term loans for salary. The requirements for each type of loan will be different. 
You have to be detail-oriented or you might get the paperwork confused and mixed up. 
Time Management
Related to #3 is having excellent time management skills. Loan applications have a deadline.  The borrower has a time frame for when he needs the money. At the same time, there is a cost to borrowing. The lender wants the best placement for the money.
You have a juggling act of reviewing the documents, verifying their authenticity, studying the financial viability of the borrower before you can make recommendations to the Mortgage Underwriter. 
Expert-level time management skills can get things done properly and accurately.
Loan Processor Duties And Responsibilities For The Work Experience Section
The Loan Processor is the intermediary between the Loan Officer and the Mortgage Underwriter. Put another way, the Loan Officer works directly with the borrower while the Mortgage Underwriter works to ensure that the company lends its money with the least amount of risk. 
As the Loan Processor, you want to make sure the borrower's documents are complete, valid, and updated. This way the Mortgage Underwriter can be more assured of the decision he makes regarding the borrower's application. 
There's more to what the Loan Processor does than just review documents. To get the job, you have to show the recruiter that you know every facet of the job. For this reason, you should not submit a simplistic, watered-down description of your duties and responsibilities as a Loan Processor in your work experience section.
Here are 10 tips on how to write a solid Loan Procesor work experience section.
Write in reverse-chronological order

Use the right adverbs

Don't scrimp on the details of your job

Keep your job descriptions short and concise

Focus on your current or most recent employment

Give 5 to 8 examples of your duties and responsibilities

Don't include employment that is not relevant to the job of a Loan Processor

Include your achievements as a Loan Processor

Validate the achievements with numbers

Vary the descriptions of your Loan Processor duties and responsibilities from one job to another
Go back to our Loan Processor resume sample and head over to the work experience section. We applied these techniques to produce a rockstar work experience section for the applicant that will get the recruiter nodding in agreement.
Keep in mind this number when preparing your work experience section: 250.
For every open job, there will be 250 applicants competing for the position. Therefore, to land the position, you must beat 249 applicants. The work experience section could be the difference-maker between you and the other candidates. 
Entry Level Loan Processor Resume
Experience may be an advantage but you can still be considered for the position even if you have an entry-level Loan Processor resume.
1. Use the Functional Format – The functional format will put the focus on your skills and qualifications. This type of resume format will be effective for those without work experience such as fresh graduates. 
2. Changing Careers? Use the Combination Format – The combination is similar to the functional in form but differs in content. 
The combination is used by those who have experience but want a change in career. Include only work experience that is relevant to the position. Highlight your skills and certifications. 
Then, use the objective statement to tell the recruiter why you decided to switch careers and become a Loan Processor.
3. Apply to Entry Level Job Ads – There are companies that are specifically looking for entry-level candidates because they are small and can't afford the more experienced Loan Processors. 
Your chances of getting hired will be better if you applied to jobs that state "No Experience Required".
If the offers don't come in, don't stop. Keep trying. Maybe you should be more selective with the companies you apply to. Read the job ad carefully and prioritize the ones where you can meet most of the qualifications.
We are sorry that this post was not useful for you!
Let us improve this post!
Tell us how we can improve this post?