Marketing Coordinator Resume Sample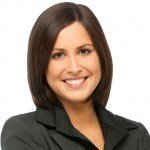 Clarice O. Purcell
Address:   42 Hope Street, Bristol, RI
Phone: (401) 729 4931
Email: [email protected]
Current Job:   Marketing Coordinator; Flash Bulb Creative Concepts, Bristol, RI
---
Objective
Creative-minded, highly organized, results-based and analytics wizard with a dynamic and driven personality seeks to be the new Marketing Coordinator and key asset of Game Face Marketing. I am a certified Digital Marketing ninja with the requisite skills in SEO, social media marketing and content writing. I have been in the industry for 4 years and in that short span of time, I have developed well-rounded skills by managing traditional marketing projects and advertising campaigns.
---
Skills
Bachelor's Degree in Marketing.

Certified; Digital Marketing.

Acquired training: SEO, social media marketing, content writing and web analytics.

Well versed in popular e-mail campaign programs Infusion Soft, MailChimp and AWeber.

Proficient in various project management software Asana, SalesForce and WebEx.

Great interpersonal skills.

Loves exploring the outer reaches of her creative mind.

Proven track record with employers on delivering results.

Enjoys enlightening clients on the power of analytics.
Certifications:
Digital Marketing
Strayer University; 2015.
Social Media Marketing
Full Sail University; 2015
Web and Marketing Analytics
Hoot Suite; 2015
Training Programs:
Infusion Soft
MailChimp
AWeber
Content Writing
---
Work Experience
Marketing Coordinator; 2016-present
Flash Bulb Creative Concepts, Bristol, RI
Duties and Responsibilities
Schedules and presides over preliminary meetings with clients; collects all necessary information pertaining to the proposed campaign.
Conducts market study on key demographics, industry trends and developments, client strengths and potential pain points and target market behavioral patterns.
Works with the Marketing Manager to plan out campaign strategies, time tables and guidelines.
Coordinates team's tasks with other members.
Directly oversees campaigns of 4 of the company's key accounts; average performance rating for these accounts is 97%.
Integrates traditional marketing methods with digital marketing for clients in real estate, fashion and apparel and electronics which resulted in a 75% increase in quarterly sales.
Prepares comprehensive performance analysis for clients that includes both web and marketing analytics.
Reviews content from writers and research team prior to publication.
Marketing Coordinator, 2015-2016
Bright Ideas LLC, Providence, RI.
Duties and Responsibilities
Created, optimized and delivered marketing content.
Prepared comprehensive campaign research on market demand, industry trends and buyer's profile.
Identified and supervised the distribution of content through various social media channels.
Conceptualized and planned Infusion Soft email campaign for GrainEx Healthy Foods, Digital Boss Instruments and Wave Rider Apparel. Average increase in conversion rates for the 3 campaigns over a period of 6 months was 84%.
Discussed performance results with clients using data collected from web and marketing analytics.
Promoted brands' products and services through public relations initiatives.
Coordinated with messaging experts on design and content of all press release materials.
Marketing Coordinator; 2014-2015
Kaleidoscope World Marketing Concepts, Washington, RI.
Duties and Responsibilities
Worked directly with Digital Marketing Manager; tasked to oversee content quality and distribution strategy for social media.
Conducted preliminary market studies for clients based on information relayed during initial meeting and additional research.
Established arrangements with online publications for content distribution and link building.
Conducted keyword research for SEO purposes.
Directly handled blogging requirements for clients in health and fitness, real estate, business, and lifestyle. Tasks included research, content writing, edit, reviews and website posting.
Coordinated with graphic design department on all customized visuals for clients including marketing collateral and logos.
---
Education
Bachelor's Degree in Marketing
Roger Williams University
Bristol, RI.
2017-2015; GPA 3.8
High School
Mount Hope High School
Bristol, RI.
2016-2017; GPA 3.74
---
Personal information
Status: Single
Date of Birth: 22 February 1991
Hobbies include cooking, piano, paddle boarding
Marketing Coordinator Resume Skills List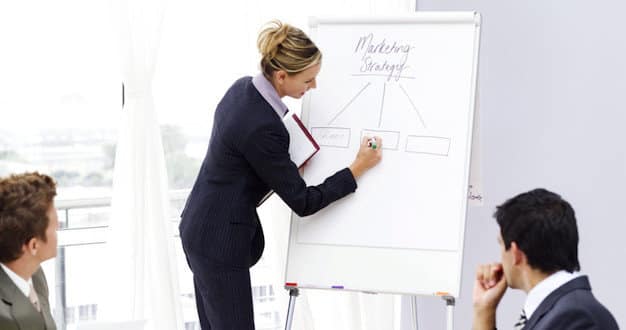 Let's get this straight. Marketing is not sales. These are 2 different disciplines. Marketing creates the funnel where potential buyers or end users are converted into paying customers by the sales team. Therefore, in your Marketing Coordinator skills list you should highlight qualifications that prove you have the ability to push and promote products and services.
In a sense, there is some selling involved in marketing. You have to sell the idea of patronizing the brand to the consumer. It's like planting a seed in their subconscious and then nurturing it with various techniques such as SEO, social media, content marketing, PPC advertising, press releases, print ads, posters, flyers and similar forms of marketing collateral.
Education 

Companies prefer candidates who have a college degree in marketing or a related course. Training employees can be a big expense for companies. They would rather work with people who have a deep understanding of marketing fundamentals and basic principles.

Certifications 

It is not required but it would be to your advantage if you have certifications in the technical aspects of marketing. This is especially true in this day and age of digital marketing. Being certified in complex processes like SEO, SEM, web and marketing analytics and programs for email marketing, project management and graphics design will help you stay ahead of the competition.

Traditional Marketing 

Despite its lack of efficiency and sustainability, businesses still utilize traditional marketing methods like Point-of-Purchase materials, posters, flyers and print ads. Studies have shown that a combination of traditional and digital marketing techniques result in 15% higher conversion rates. You can see from our sample resume for Marketing Coordinator that the candidate includes experience in both methods.

Personality Attributes 

If you're a couch potato, do you think you will be believable when marketing and promoting gym equipment? A big part of marketing is to have the ability to convince consumers that you believe and are passionate about the product and service you are promoting.It takes someone who is dynamic and driven; a marketer who is tasked to promote gym equipment will most likely get a membership to be convinced of its benefits.You should be results driven. The targets have been identified and it is your task to help the Captain; the Marketing Manager, steer the ship in that direction.

You should have a good balance of creativity and analytical thinking. Creativity allows ideas to flow freely but analytics uses data to put checks and balances.
Finally, as a Marketing Coordinator, you should be great at organizing which is a synonym for coordinating.
You will work with a team and correspond with others in the value chain. The Marketing Manager will place his or her trust in you to help get the job done.
Marketing Coordinator Resume Objective
As Nobel Prize-winning psychiatrist Daniel Kahneman theorized consumers are guided by 2 systems: intuition and the rational mind. Of the two, intuition is more influential. The rational mind comes in after the fact. This is why in your Marketing Coordinator resume objective, it would be great to start out with your 3 to 5 best soft skills or personality attributes.
Second, you should clearly identify the name of the company you want to work for. For the potential employer, it shows greater desire and intent than another candidate who uses a bland, generic resume objective.
Third, flex your creative muscles! In our resume for Marketing Coordinator, Clarice used quirky but attention-grabbing phrases like "Analytical Wizard" and "Digital Marketing Ninja". It shows off your colorful personality which is preferred for marketing because it is indicative of your willingness to openly communicate and be genuine.
Fourth, highlight your specialized skills like SEO, social media marketing, content writing or graphic design. These competencies will set you apart from others who are not as invested in the career as you are.
As we mentioned, the experience is not a big deal as a Marketing Coordinator. This is more of a stepping stone to the next level which is as Marketing Manager.
Marketing Coordinator Resume Format
Companies will focus more on skills and qualifications that experience when reviewing Marketing Coordinator resumes. This means the best structure you can use is the combination format.
You will notice that our Marketing Coordinator resume sample has been formatted as follows:
Contact Information
Objective Statement
Skills
Certifications
Trainings
Work Experience
Education
Personal Information
Sections two to five summarize all the important hard and soft skills. We put in Work Experience after to act as a "break" before having Education give the Hiring Manager a final thought on Clarice's qualification.
Entry Level Marketing Coordinator Resume
You can also use the combination format for your entry level Marketing Coordinator resume because your experience in the field is quite lacking.
If you've done marketing coordinating work as a freelance worker, include this as part of your experience. It will help build your credibility and put more substance on your list of skills and qualifications.
Marketing Coordinator Resume Writing Tips
When preparing your Marketing Coordinator resume it is always a good idea to structure it effectively so that it will be an easy read for the recruiter. But at the same time, limit your creative input only to the content. It should look professional:
Use time-tested font styles like Calibri, Cambria and Times New Roman.
Font size should be 12 to 14 to make it readable.
Use bullet points to organize your ideas.
But most importantly, let your personality shine through! Loosen up your tie a bit and show the company a sneak peek into who you are. Marketing operates in a constant feedback loop. Recruiters want a dynamic personality who is open to giving and receiving ideas.
We are sorry that this post was not useful for you!
Let us improve this post!
Tell us how we can improve this post?