Salesperson Resume Sample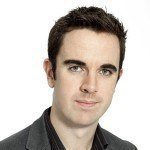 Rodney V. Spears
Address:          2757 Kentucky Street, Gary, IN
Phone:              (219) 241 6457
Email:                [email protected]
Current job:    Salesman; Athlete's Shoe Emporium, Gary, IN
---
Objective
Hard-working, dedicated, and experienced salesperson with a positive outlook, friendly personality, and pleasant disposition seeks a career in sales with Trader Jack's Retailers. Physically-fit; can work long hours, quick learner and can articulate product specifications clearly, familiar with POS, and observes excellent customer service practices.
---
Skills
4+ years experience as Sales Manager.

Ability to operate POS.

Computer literate; knowledgeable in word processing, Excel spreadsheets.

Fast-learner; can understand product descriptions and key selling points quickly.

Perfect sales personality; friendly, patient, persuasive, pleasant disposition, with a positive attitude.

Proactive; self-motivated attitude to help customers.

Excellent communicator with great interpersonal skills.
---
Work Experience
Salesman; 2017 to Present
Athlete's Shoe Emporium; Gary, IN.
Duties and Responsibilities
Greets people who walk in the store; respectfully asks if they need assistance.

Provides educated recommendations based on customer's needs and objectives.

Assists customers in finalizing the purchase of the product; processes type of payment and make sure customer is given a receipt and exact change.

Immediately attends to customer complaints and works to have it resolved in the fastest way possible,

Keeps the store clean and orderly.

Assists with month-end inventory; prepares necessary reports.

Reviews par-stock level of shoes and other merchandise; sends a request for requisition, if needed.
Salesman; 2016 to 2017
First Fitness Vitamins and Supplements; Gary, IN.
Duties and Responsibilities
Attended to all customers who enter store premises.

Provided consultation and recommendation to customers regarding types of supplements and vitamins needed.

Assisted customers who wanted to reserve supplements currently on stock or for incoming supplies via phone or in-person.

Processed all special discounts given by the store.

Attended to all requests for refunds, customer complaints, and other product-related issues.

Assisted in the review and audit of store inventory.

Endeavoured to keep the store clean and sanitary at all times.
Salesman; 2012 to 2013
Technology Haven; Gary, IN.
Duties and Responsibilities
Welcomed all customers who visited the store.

Attended to all phone inquiries.

Provided recommendations on the best devices and gave customers accurate updates on the latest innovations by various technology companies.

Demonstrated how the various devices work; smartphones, laptops, Smart TVs, and other devices and gadgets.

Assisted customers in processing payments and discounts.

Attended to all customer complaints in a friendly, professional manner; prepared trouble-ticket if necessary and worked to resolve the issue as expediently as possible.
---
Education
High School
Theodore Roosevelt High School
Denver, CO.
2015 to 2016
---
Personal information
Status: Single
Date of Birth: 17 May 1996
Hobbies include basketball, rock-climbing, cooking.
Salesperson Skills List
A Salesperson job is considered entry level. Some take sales jobs while in school. It is a good entry point for a career in sales. You'll know if you have what it takes to sell products. However, don't take this job lightly. Not everyone has the goods to become a Salesperson. Does your Salesperson skills list say otherwise?
Education.

A college degree is not required. You can have a high school diploma and be hired. Some employers may ask for a GED score. There may also be an age requirement for the job. As mentioned, students take sales jobs to pay for their tuition. What is important is that you have basic reading, writing, and comprehension skills.


Certification.

There is no certification for a job in sales. However, there may be jobs that will ask you to undergo specific training. For example, when you have to sell a product that has many features like computer programs.


Knowledge with Computers.

Everything is done with computers. As a Salesperson, you may be asked to manage the POS. This is the Point Of Sale or cashiering station. You should be coordinated enough to navigate its interface. You may also be asked to make spreadsheet reports. Familiarity with Excel and Word will help.


Customer Service.

It's not just the product. The quality of Customer Service is one reason customers patronize a business. As a Salesperson, you should practice good customer service policies. We stated this throughout our sample resume for Salesperson. You are the first point-of-contact of the customer. He/she may have questions. There could also be complaints. You have to attend to these inquiries in a professional manner. If the customer is irate, you should remain calm and attentive.


Pleasant Disposition.

Would you buy a product from a grouchy Salesperson? Customers are not sure whether to buy or not. A reassuring smile should do the trick! It can help ease nerves. Some customers are afraid to ask questions. Be more understanding and help them find what they need.


Good Comprehension.

A Salesperson must know the product like the back of his/her hand. You represent the company. If you can't answer a question, that is a red flag. You must know everything. You'll be given training. You will also be given materials to read. It is very important to have a good learning curve. Having good comprehension will help the learning curve slope much faster.


Confidence.

A customer can tell right away if you don't have confidence. Again, it all starts with having great product knowledge. If you can't address the questions of the customer, that will lead to a poor experience. The end result may be a lost sale. Customers tend to gravitate toward confident salespersons. They make the sales process move faster.


Ability to Persuade.

There's a difference between being persuasive and being pushy. Persuasion is to guide the customer into a buying decision. Being pushy is too hard-sell for customers. It is a big turn-off. Allow the customer room to breathe. You should highlight the strengths of the product. Likewise, do not hesitate to share its flaws as well.
Salesperson Resume Objective
As you have read in the previous section, soft skills are very important for this job. Therefore, start out your Salesperson resume objective with your best attributes.
In our sample resume objective for Salesperson, we picked Rodney's 3 standout soft skills. These are hard-working, dedicated, and having the right disposition. Then we mixed-in hard skills such as being a quick learner, articulate, and POS knowledge.
You should also review the job post before writing the objective statement. The employer may have included other requirements. If so, take note of them. Include them in your resume objective if you possess the skills.
Salesperson Resume Format
A job in sales may not be a regular deal. Employment might be short-lived. What should you use for your Salesperson resume format?
If your unemployment gap does not exceed 4 to 6 months, use the chronological format. Start out with your most recent sales job. List down a good number of tasks that you did. Normally we would recommend 5 to 8 bullet points. However, to differentiate your skills, you may cite up to 10 tasks.
Work your way back to your earliest sales job. Only include relevant information. There is no need to include work that has nothing to do with sales. Take note of our sample resume template for Salesperson. This is how you should arrange its sections:
Contact Information
Objective Statement
Skills
Work Experience
Education
Personal Information
What if your unemployment gap exceeds 6 months? You will be in the same position as an entry level Salesperson.
Entry Level Salesperson Resume
Nothing to worry about with your entry level Salesperson resume. As we indicated, this is generally an entry-level position. Thus, you should use the Combination format.
The combination uses the best features of the chronological and the functional formats. You list your experiences in chronological order. However, they will take a backseat to your skills. A combination format will rearrange our example of a Salesperson resume template as follows:
Contact Information
Objective Statement
Skills
Education
Work Experience
Personal Information
If you have no experience, use the resume objective to share your story with the recruiter. State why you want to work as a Salesperson for the company. For example, if it's a shoe store, you can share your fascination with shoes and apparel.
The combination can also be used by those with long unemployment gaps. Again, use the resume objective to share the reason why you were unemployed for a long time.
Salesperson Resume Writing Tips
Just because sales is an entry-level job doesn't mean you should be careless with your resume. Take the time to read our Salesperson resume writing tips:
Review Before You Send Out – Mistakes in spelling and grammar may be taken as a bad sign. It may tell the recruiter you lack basic skills. Review your resume. Check for errors. Use a spelling and grammar checker to be sure.
Highlight Your Personality – How a resume is written can give a recruiter a glimpse of your personality. Make it an easy read. Be concise. Keep it short. Go back to our resume objective for a Salesperson. It is direct to the point and well-organized.
If you are applying to different sales jobs, do not submit the same resume. Customize it based on the job requirements. You'll never run out of ideas with our resume example for a Salesperson job.
We are sorry that this post was not useful for you!
Let us improve this post!
Tell us how we can improve this post?