Sales Director Resume Sample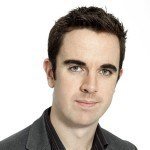 Shawn O. Brook

Address:            5567 S. Reed Bunting Drive, Tucson, AZ
Phone:                (520) 442 3698
Email:                  [email protected]
Current job:    Sales Director; Flex 'n' Fitness Gym and Wellness Centers. Tucson, AZ
---
Objective
Strategic-minded, hard-working, and results-oriented Sales Director with extensive experience seeks to bring his expertise on-board Corbomite Technology Solutions. For the past 8 years, I helped Flex 'n' Fitness expand its chain of gyms from 3 branches to its current level of 151, located all over the United States plus 3 in Dubai, UAE. Flex 'n' Fitness' annual revenues have grown by 785% since 2016. I am confident I have the skills to bring Corbomite to its next level of success and realize unprecedented growth in sales.
---
Skills
12+ years in sales.

8 years experience as Sales Director.

Bachelor Degree – Economics

Well-accomplished.

Results-oriented.

Great leadership skills.

Excellent motivator.

Highly-articulate, astute listener.
---
Work Experience
Sales Director; 2020 to Present
Flex 'n' Fitness Gyms and Wellness Centers; Tucson, AZ.
Duties and Responsibilities
Primary job responsibility was to help the company expand its chain of gyms and wellness centers throughout America and turn each branch into its own profit center.

From 3 branches located exclusively in Tucson, I was able to expand the brand to 151 more branches throughout America thereby helping the company increase its annual revenue to 785 %.

In 2016, under my direction, the company opened its first Flex 'n' Fit branch in Dubai, UAE. Currently, there are 3 highly profitable branches operating in Dubai.

In 2017, I took the e-commerce business to another level by getting the company to introduce its own health and fitness app called the "Flex 'n' Fit 365". To date, the app has amassed a total of 1 billion downloads.

In 2015, initiated my proposal for the company to expand its sales market into online retail or e-commerce. Flex 'n' Fitness' e-commerce business accounts for 21% of the company's total revenues.

In 2016, introduced new programs in Flex 'n' Fitness which were MMA classes, Functional Fitness, and Body Sculpting 365. The programs were designed to shift the company from cardio-centered fitness and toward strength and conditioning which were gaining mainstream popularity. Gym memberships increased by 124% from 2017 to 2017.

Performs market research and project feasibility studies to assess the viability of potential new locations for Flex 'n' Fitness gyms.

Conducts sales training seminars for sales managers, sales representatives, and sales officers.

Assists Human Resources in qualifying candidates for key sales positions.
Sales Manager; 2017 to 2020
Flex 'n' Fitness Gyms and Wellness Centers; Tucson, AZ.
Duties and Responsibilities
Managed and trained a team of 12 sales personnel; the primary objective was to sell gym memberships to the 3 existing locations of Flex 'n' Fitness gyms.

Assisted the Business Development Manager in scouting for new locations for the company.

Reviewed the monthly and quarterly P/L Statement; identified sales targets for the team, and prepared sales quotas and incentives package.

Collaborated with the marketing team in the conceptualization, design, and implementation of marketing and promotional programs.

Recommended the corporate package program to the company; proceeded to pursue corporate fitness accounts and generated 88% sales growth in 2016.
Sales Representative; 2015 to 2017
Hanson Insurance Brokers and Associates; Tucson, AZ.
Duties and Responsibilities
Licensed insurance broker; tasked to sell insurance plans and other financial instruments to individual and corporate clients.

Attended to all walk-in inquiries.

Updated CRM; made sure to follow up on warm prospects based on CRM status.

Reviewed all documentation submitted by clients.

Guided clients through the insurance process.

Attended to all complaints and clarifications; worked to resolve all issues within an appreciable time-frame.
---
Education
College
Bachelor Degree – Economics
The University of Arizona
Tucson, AZ
2011 to 2015
High School
Desert View High School
Tucson, AZ.
2007 to 2011
---
Personal information
Status: Married with 1 child
Date of Birth: 29 September 1983
Hobbies include weight-lifting, Yoga, boxing
Sales Director Skills List
A sales team can be pretty big. You have representatives, officers, and managers. There might also be supervisors. In some companies, there are team leaders. The team can be extensive because sales are important. You need to cover a lot of ground. The Sales Director sits on top of the team. He is the Captain. You direct what they do and where they go. A Sales Director skills list should likewise be extensive.
EducationCollege graduates are much preferred. In some cases, a Master's Degree is needed. Does a high school graduate have a chance? Yes, but you must be accomplished. You can't go from high school to the Sales Director. You must have the experience. A college degree in a business subject will be a big plus. In our sample resume, Shawn has a degree in Economics. Marketing and Business Administration are good degrees as well.
CertificationYou don't have to be certified to become a Sales Director. However, it will be an advantage. Find out in your state the agency that gives certification courses. There are groups that offer programs for sales certification. For example, the NRFF. This is the National Retail Federation Foundation. The group gives certification for sales and retail management.
Results-DrivenHow good are you in sales? The best way to answer this question is through numbers. "What have you done to prove your worth?" This is the question recruiters want to find out in your resume. Read Shawn's job description. It's packed with achievements! Every achievement is backed up by numbers. Trust us, these numbers will make the recruiter's eyes go large.
LeadershipNo matter how good you are, you can't do it alone. You need a sales team. And a team is only as good as its leader. As the Sales Director, you should get everyone to work together. We keep alluding to "being a Captain". This is 100% correct. If people are not moving in the same direction, the ship will go nowhere. You are a teacher. Salespeople have to be kept up to speed. You are a counsellor. Egos must be kept in check. A Sales Director with great leadership skills will accomplish the company's goals.
CommunicationGood communication goes both ways. You should be a good talker and a great listener. Having the ability to articulate instructions clearly will limit your mistakes. You should also know how to build good, strong relationships. A big part of this is communication. You don't want salespeople to have misunderstandings.
Sales Director Resume Objective
We mentioned earlier how important the resume objective is for a Sales Director position. The way we wrote it makes it your voice. Do you want to be in sales? The objective statement is your pitch!
Look at how we wrote the resume objective in the sample above:
We started out with 3 key attributes. These are strategic-minded, hard-working, and results-oriented. We want the recruiter to have an idea of how Shawn approaches the job.
Then we indicated his years of experience as Sales Director: 8 years.
Finally, we cut loose!
We listed Shawn's 2 biggest achievements. Why? These achievements will implore the recruiter to read through the resume. He would want to know what else Shawn has done.
As we said, the resume objective is your voice. Tell the recruiter what you can do. More importantly, show him why you should be hired.
Sales Director Resume Format
This job requires experience. You need to work your way up the ladder. Therefore, for a Sales Director position, a chronological resume format is the best.
Its advantages are:
Easier for the recruiter to follow
Presents your skills in a clear way
Highlights your achievements
Gives your resume a clean look
Organizes your strong points
Start with your current employment then work your way back. Take note that if you have achievements, these should also be in reverse order.
As for the format, take a look at how we structured the resume:
Contact Information
Objective Statement
Skills
Work Experience
Education
Certification (if any)
Personal Information
Having work experience in the middle will give it more focus and attention.
Entry Level Sales Director Resume
Don't worry if you don't have much experience yet. You can highlight what you have done in sales so far.
The career path for a Sales Director is pretty much cut and dry. You rise up the ranks. You start out as a Sales Representative then move up. In your work experience, show the recruiter what you accomplished in those positions.
What if you don't have sales experience? It will be harder to land the job. However, it is not impossible.
Simply review your current or last employment. Find out if you have any tasks that are similar to those done by a Sales Director. List them down in your work experience. Pick out at least five.
Sales Director Resume Writing Tips
Approach your resume like your job. Be strategic. Give it a lot of thought. Look for opportunities to capitalize.
Highlight Achievements – Don't just write down what you've done. Support them with numbers. Review how we wrote our sample work experience for Sales Director.
Open Up Your Skills List – Sales directors wear many hats. Show them off! Let the recruiter know you can work with people. Give them an idea of how you approach your job. Open up your entire skill set and add value to your resume.
We are sorry that this post was not useful for you!
Let us improve this post!
Tell us how we can improve this post?