Purchasing Buyer Resume Sample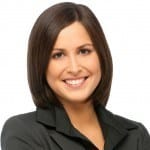 Christine O. Harris

Address:            984 Hazelnut Avenue, Springfield, MO
Phone:                (314) 396 6547
Email:                [email protected]
Current job:    Purchasing Buyer; Femme Fashionista, Springfield, MO
---
Objective :
Purchasing Buyer with 10 years experience in the retail industry and certified by the American Purchasing Society seeks to land the position of Lead Purchasing Buyer at Dillard's. I have a Bachelor Degree in Marketing with core strengths in negotiation, building sustainable, long-term relationships with suppliers, and the ability to meet deadlines.
---
Skills :
10 years experience as Purchasing Buyer.

Certified by the American Purchasing Society.

Bachelor Degree in Marketing.

Computer Literate – Proficient in the following purchasing software: Procurify, Promena e-Sourcing, and Precoro.

Excellent negotiator.

Strong communication skills.

Highly professional; regularly meets deadlines.
---
Work Experience
Purchasing Buyer; 2020 to Present
Femme Fashionista, Springfield, MO.
Duties and Responsibilities
Femme Fashionista is a chain of fashion apparel that caters to the middle and upper income bracket. They offer affordable clothing designed by up and coming fashion designers. As the Purchasing Buyer, my role is to negotiate mutually-beneficial arrangements with the designers to have their works sold at the stores.

Collects data on purchases and inventory; organizes and inputs information into Procurify purchasing software.

Reviews and conducts due diligence work/ analysis on prospective suppliers.

Inspects, evaluates, and performs tests on materials delivered by prospective suppliers as product or merchandise samples.

Provides assistance to departments that have been evaluated to have periodically slow moving merchandise.

Performs routine audits and offers assistance to departments when it comes to following guidelines on purchasing procedures including follow-ups with suppliers.
Purchasing Buyer; 2016 to 2020
Tres Sierra Food Corporation; Springfield, MO
Duties and Responsibilities
Tres Sierra Food Corporation is the principal franchiser/ developer of the popular global food brand La Caridad Mexican Grill.

As the Purchasing Buyer, I was primarily responsible for the selection, delivery, and inventory of all food, packaging, and cleaning supplies among others, for the company's 30 outlets.

Evaluated and qualified all prospective suppliers.

Tested and subjected all materials submitted as samples to quality assurance procedures.

Negotiated for the best pricing and payment terms from suppliers.

Kept track of inventory levels; made sure stocks never went below par-stock levels.
Purchasing Buyer; 2012 to 2016
One Springfield Department Store; Springfield, MO.
Duties and Responsibilities
One Springfield Department Store is one of the oldest chain of department stores in Springfield, Missouri. The company has 15 outlets and as Purchasing Buyer, I oversee the quality, pricing, and delivery of items provided by accredited suppliers.

Presided over the accreditation procedures of all current and prospective suppliers.

Prepared all spreadsheet reports detailing pricing of supplies, movement of inventory, and turnover of merchandise.

Contacted potential suppliers of materials for One Springfield Department Store; arranged purchasing procedures, including payment terms, pricing, product replacement, and other assurances.

Scheduled inventory audit on a monthly and quarterly basis.

Analyzed movement of store merchandise; collaborated with various departments on how to speed up inventory turnover.

Collaborated with select designers on drawing up new ideas for store merchandise.
---
Education
College
Marketing
Bryan College
Springfield, MO
2008 to 2012
High School
Hillcrest High School
Springfield, MO
2004 to 2008
Certification:
American Purchasing Society – 2017
---
 Personal information
Status:

Married with 1 child

Date of Birth:  

May 29, 1985

Hobbies include Pilates, cooking
Purchasing Buyer Skills List
Purchasing plays a key role in helping retailers earn profits. Your Purchasing Buyer skills list must combine expertise with savvy. Negotiation, communication, and people skills are important.
What skills should appear in your Purchasing Buyer resume?
Education.You can get the job with a high school diploma. However, companies prefer college degrees. Business courses are ideal. An associate degree in a business course is fine. Some schools may offer courses in Purchasing. Generally, the higher the attainment the better. There are employers that hire only those with a Masters Degree in Business. These are usually large retailers.
Certification.Getting certified is not necessary. Some companies may request it. If the job post demands certification, look for an accredited group. In our sample resume for Purchasing Buyer, we indicated the American Purchasing Society. The APS offers courses called the Certified Purchasing Professional program.
Internship.If you want this line of work, consider an internship. There are companies that offer an internship for Purchasing. You can work during the summer months. It's a great way to learn the ropes. You can add the experience to your resume.
Computer Literacy.Most of the work will be done via computers. Spreadsheet programs are fine. However, there are programs designed for Purchasing work. We listed Procurify, Promena, and Precoro. Try to master one or two programs. You should also review the job post. It may identify the program that the company uses.
Negotiation Skills.You will be negotiating with suppliers. You should find the best arrangement for the company. This includes payment terms and prices. You should also try to work out discounts. The best negotiators can get product support. It is important to have contingencies in place. If you work in the food business, materials can spoil. These materials should be replaced if it is the fault of the supplier.
Purchasing Buyer Resume Objective
Review the job post before writing your Purchasing Buyer resume objective. It will contain specific requirements for the job. Include these in your objective statement.
In our sample resume objective for Purchasing Buyer, we started off with experience. 10 years is a great tenure in any industry. It implies Christine has negotiated several times.
We also stated her certification with the APS. Certification adds value to your expertise. We used both qualities to frame her objective. The objective is to become the Lead Purchasing Buyer.
Finally, we ran off her core soft skills. These included negotiation, people-skills, and professionalism.
Keep your resume objective short and to the point. You don't need a long one to be effective. Our sample will get the recruiter interested.
Purchasing Buyer Resume Format
Christine used the reverse chronological for her Purchasing Buyer resume format. This is because she has good tenure. Recruiters prefer this format as well. It helps them go through resumes faster. If you have employment gaps that don't exceed 4 months, use this format as well.
Start off with your latest work experience. This will let the recruiter know what you are currently capable of. From there, work your way back. Only include relevant experience. Apply the same to education.
Place work experience in the middle of the resume. This is what we did. Take a look at our sample template for Purchasing Buyer resume:
Contact Information
Objective Statement
Skills
Work Experience
Education
Certification
Personal Information
This format will allow the other sections to add value to work experience. You can also place certification ahead of work experience.
Entry Level Purchasing Buyer Resume
Worried about your entry level Purchasing Buyer resume? You don't have to! Follow our simple tips on how to get the job even with little experience.
Apply for Internships – This will take time. However, it can be used as experience. Some companies may not be willing to hire entry level people. Internships take around 3-4 months. It will be time well-spent.
Get Certified – These short courses will give your resume a boost. It will validate your skills. Employers will appreciate the investment in certification.
Focus on Relevant Experience – Review your current work experience. Did you perform tasks related to purchasing? Did you negotiate contracts? Did you test samples or supplies? Are you familiar with inventory control? Can you work with third parties?
Lastly, be selective. Look for jobs that don't need experience. For example, small businesses. The pay may not be as much. However, it will help build up your experience and competence.
Purchasing Buyer Resume Writing Tips
Negotiation is a required skill. Your resume will be the basis of negotiation. Do you have your strong points front and center? Read our Purchasing Buyer resume writing tips. The recruiter will have nothing left to negotiate and say, "Get ready for the interview."
Show You Know Your Job – In our sample job description for Purchasing Buyer resume, we started off each work experience with a short background on the employer. This has a two-fold purpose. One, is to inform the recruiter about the employer. And two, to show the recruiter Christine knows the job by heart.
Vary Your Scope Of Work – Purchasing Buyers wear many hats. Show as many as you can. Diversify your scope of work. Let the recruiter know you are great at what you do.
Review your resume before sending it out. Make sure there are no grammatical or spelling errors. This will be seen as a red flag. In Purchasing, you can't be careless. Take your time when preparing your resume.
We are sorry that this post was not useful for you!
Let us improve this post!
Tell us how we can improve this post?