Outside Sales Resume Sample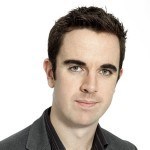 Harold T. Linkmeyer

Address: 5678 E. Paradise Drive, Phoenix, AZ
Phone: (602) 456 8912
Email: [email protected]
Current Job: Outside Sales Representative; Pharma Solutions, Inc., Phoenix, AZ
---
Objective
Experienced Outside Sales Representative with 2 years of experience selling pharmaceutical products such as disinfectants, sanitizers, and pesticides to various industries in Phoenix. A results-driven person, I've hit my annual quotas consistently. Last year, I generated over US140M in sales for Pharma Solutions that accounted for 20% of the company's total sales.
---
Strengths/Core Competencies
Customer Relationship Management
Effective Communication
Business Development Planning
Problem Solving
Product Presentation
Account Management
---
Work Experience
Outside Sales Agent – 2018 to Present
Pharma Solutions, Inc, Phoenix, AZ.
Responsibilities:
Create a buyer's profile to match the products offered by the company.
Qualify the list of prospective buyers by researching their business performance, objectives, and analyzing potential pain points.
Schedule appointments with prospects; target 4 appointments per week.
Prepare all presentation materials – PPT slides and handouts.
Preside over marketing presentations to clients.
Identify the problem areas of the business and propose courses of action using Pharma's products as the solutions.
Assist the client in preparing a disinfection, pesticide, and sanitation schedule.
Guide the client in the proper application of the products.
Update the client's records in the CRM.
Provide regular updates and new product development to clients.
Respond to all inquiries and concerns in a timely manner.
Achieving record sales of US$140M helped Pharma Solutions acquire a 20% market share.
Customer Service Representative – 2017 to 2018
Levittown Retail Group; Phoenix, AZ.
Responsibilities
Attend to all customer complaints, inquiries, and concerns via email, chat support, and inbound channels.
Prepares trouble tickets for all inquiries from customers and endorses them to the Area Manager for final resolution.
Contact customers via outbound channels or email to inform them of their status.
Prepare customer service reports.
Update customer records in the CRM
---
Education
College
Bachelor Degree
Marketing
Phoenix College
Phoenix, AZ
2008 to 2012
High School
Alhambra High School
Phoenix, AZ
2004 to 2008
How To Write A Good Outside Sales Resume
A good Outside Sales resume is one that converts interest into an interview – or maybe even hiring – right away.
All you need to convince the recruiter that you're the person for the job is a well-written resume. This is your sales tool – a document that summarizes your relevant skills and experiences.
You're the product and you're selling your talents to potential employers. The resume is the product description on the label.
So how do you write an Outside Sales resume that sells?
Use the Right Format
The right format will shine the spotlight on your strengths and shift attention away from your weaknesses. There are 3 resume formats to choose from:
Reverse- Chronological; use this format if you fall under the following:

Have impressive work experience of at least 1 year.
Have no unemployment gap exceeding 4 months

Functional; use this format if you fall under the following:

Have no work experience.
Fresh from college.
Applying for a job for the first time.

Combination; use this format if you fall under the following:

Have impressive experience but in another industry.
Planning a career shift.
For an example of the reverse-chronological format, go back to our sample resume for Outside Sales.
The structure of the functional and combination formats are the same. The difference is in the content.
The functional format focuses more on acquired skills and abilities. In contrast, the combination also focuses on acquired skills and abilities but has a more extensive work experience section.
The structure of the functional and combination formats are as follows:
Contact Information
Objective Statement
Certifications/Licenses (if any)
Skills/Core Competencies
Training/Seminars Attended (if any)
Education
Work Experience
Look and Sound Professional
The resume should represent who you are. If you submit a resume that looks disorganized and packed with information that comes across as incoherent or gibberish – well, that's the impression you'll make on the recruiter.
How does a professional resume look and sound like?
Short, simple, and concise job descriptions.
Organized – uses headers to distinguish between sections.
Professional – uses appropriate font styles such as Calibri, Cambria, Arial, and Helvetica.
Bullet points are used to organize key information.
Tip – Attach a cover letter as an introduction to the resume. A cover letter allows you the opportunity to further highlight your qualifications. It will be more effective if you know of or were referred by a person who's influential with the company you're applying to.
Highlight Your Achievements
When it comes to qualifying applicants, recruiters rely on achievements.
What have you done for your previous or current employer?
What were the major career milestones?
What is your biggest achievement in sales?
We will discuss this item in more detail in the chapter, "Outside Sales Duties And Responsibilities For The Work Experience Section" but suffice it to say that you have to substantiate your achievements with actual numbers.
Choose the Appropriate Verbs
As an Outside Sales Representative, you're always on the go. Thus, choosing the appropriate verbs will make your resume more dynamic.
Here's a shortlist of appropriate verbs for an Outside Sales position:
Plan
Sell
Organize
Qualify
Service
Develop
Attend
Address
Respond
Present
Collaborate
Coordinate
Update
Orient
Promote
Prepare
Review
Assess
Evaluate
Cooperate
Provide
Assist
Outside Sales Skills List
Are Outside Salespeople born or made? 100% sure is that you'll need the skills to close the deals.
What abilities and qualifications should be on your Outside Sales skills list?
Education – A high school diploma or a GED score will suffice in some industries. If you're thinking about selling a product with technical specifications, getting a college degree in a course that's relevant to the item will be helpful.

What's important is your level of comprehension. To become an effective salesperson, you have to know the product from top-to-bottom, in-and-out, and side-to-side.

Certifications/Licenses – You don't have to be certified or licensed to become an Outside Sales Representative – unless required by the employer.

For example, a company selling software programs may require you to be certified or licensed in the operating system to give you credibility as a salesman.

Customer Relations – The best salespeople are the ones who understand the concept that the sale doesn't end when the customer pays. Now, the focus shifts from sales generation to customer relationship management. You want the customer to remain with the company for life.

To do that the Outside Sales Representative must make the customer feel special. If there are complaints, you have to attend to these right away and have them resolved as soon as possible.

Does the company have new promos? Personally call the customer and give him a heads up. Maybe even a better deal.

Or just to touch base and find out how things are going. It's easier to get more sales from an existing customer than to find a new customer.

Communication – You can't sell a product if you can't effectively communicate its benefits to a customer or how it addresses his needs.

Effective communication means having the ability to listen and understand the needs of the customer then creating a feedback mechanism by clearly articulating your response.

You can learn the fundamentals of communication at school but practical experience is the best. Unless you have the gift of gab, you can hone your communication skills with more practice.

Ability to Manage Emotions – Becoming an Outside Sales Representative can be a stressful career. While there are pleasant customers, you will also deal with irate customers.

Many irate customers cannot control their emotions but you have to remain calm and collected throughout the engagement. As an Outside Sales Representative, you have to become the voice of reason.

The objective is to find a resolution to the customer's problem. You won't be able to do that if you can't manage your emotions.

Ability to Meet Quotas – The best Outside Salespeople are results-driven. Once they're given a quota, they lock on it with a laser-like focus. Everything they do has the purpose of closing deals and meeting quotas.

What does it take to deliver results?

Confidence, discipline, dedication, determination, a strong work ethic, and a healthy respect for time-management are a few of the soft skills you must possess to become a productive Outside Sales Representative for the company.
Outside Sales Duties And Responsibilities For The Work Experience Section
The duties and responsibilities of an Outside Sales Representative will depend on the industry he is working in, the product being sold, and the procedures outlined by the company.
You have to keep these 3 things in mind when you're writing the Work Experience section.
In other words, customize your job descriptions to fit the specific work experience.
Lastly, as we mentioned in the chapter, "How To Write A Good Outside Sales Resume" include your sales achievements.
Here's a summary of the typical duties and responsibilities that are managed by an Outside Sales Representative:
Study the products and services offered by the company.
Understand how the products and services can benefit the customer.
Create a list of possible questions and concerns from the customer and find the appropriate responses.
Prepare the sales itinerary for the day.
Confirm appointments with customers.
Prepare the presentation materials.
Present the products to the customer in a professional manner.
Respond and effectively address all questions and concerns raised by the customer.
Evaluate the position of the customer after the presentation; request for a second meeting if necessary.
Prepare sales reports.
Update the CRM.
These are generic-sounding job descriptions that we discourage. Our purpose for providing these job descriptions is to give you something to practice on.
When working on these job descriptions, add more details that are unique to the work experience. Review the job ad and take note of the scope of work. Rewrite the job description to show that you have experience managing the scope of work outlined for the Outside Sales position.
Entry Level Outside Sales Resume
Many companies are open to the idea of hiring applicants with an entry-level Outside Sales resume. After all, they'll undergo product training as well as sales training. In fact, you can expect several first-timers competing with you for the Outside Sales position.
Here are 3 helpful tips on how you can get your entry-level Outside Sales resume noticed ahead of the others:
Highlight Your Educational Achievements – Did you graduate with a GPA that's 3.5 or higher? Did you receive citations or awards for your academic achievements? Highlight these facts in your resume.

They're proof that you have great comprehension and are potentially easier to train than others.

Use the Functional Format – If you took other courses that are relevant to the selling position, the functional format will do wonders for your resume.

Other skills might also play to your advantage. For example, if you can speak multiple languages, if you drive a car, or if you have a background in marketing or customer service.

Include Informal Work Experience – Did you run a retail business while in school? Did you do volunteer work asking for contributions for a non-profit organization?

These are examples of informal work experiences – might be unpaid – but are nonetheless opportunities to practice selling. Describe them in your work experience section.
Sales jobs are offered every day. You won't have a problem finding one that interests you. Follow our resume tips and use the sample as your reference and you could be driving to your Outside Sales job soon.
We are sorry that this post was not useful for you!
Let us improve this post!
Tell us how we can improve this post?