Sales Associate Resume Sample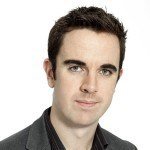 Thomas S. Harrison
Address:            5150 Spring Street
Phone:                (505) 123-4567
Email:                  [email protected]
Current job:      Sales Associate at DLR Consumer Products Inc.
---
Objective
To build a strong and productive career in the field of sales by consistently contributing to the revenue generating programs of the company.
---
Skills
Excellent communication skills/

3 years experience in managing Customer Support

Experienced selling products and services in various industries

Consistently meets sales targets

Great ability to work with a team

2 years experience in managing social media accounts

Level 8 in Spanish proficiency

Highly organized

Punctual

Experienced managing CRM programs
---
Work Experience
Sales Associate, 2020 to Present
DLR Consumer Products Inc., New York City, New York
Duties and Responsibilities
Close/ Convert leads into paying customers

Review/ Study client profiles

Carry out outbound calls to verify procured information

Confirm appointments and meetings

Manage calendar of activities

Update CRM

Assist in sales training

Maintain client relationships through constant feedback

Prepare, review and discuss findings of all collated sales and marketing reports.

Work with Marketing and Promotion on strategy implementation.
Sales Executive, 2017 to 2020
Abaya Telecommunications Inc, Portland, Oregon
Duties and Responsibilities
Close/ Convert leads into paying customers

Conduct outbound calls to verify client information

Follow up with current telco on provisioning status

Manage calendar of activities

Prepare sales reports

Update CRM

Confirm appointments and meetings
---
Education
College, George Fox University
Bachelor of Science, Business Administration
Newberg, Oregon
2013 – 2017, 3.6 GPA
West Linn High School
High School Diploma
West Linn, Oregon
2009 – 2013, 3.5 GPA
---
Courses
Foreign Language; Level 8 – Spanish

John Maxwell Leadership Training

CRM Administration

MS Office

Social Media Marketing
---
Personal information
Married with 2 children

DOB 12/02/85

Hobbies include travelling, music, cooking
Sales Associate Job Description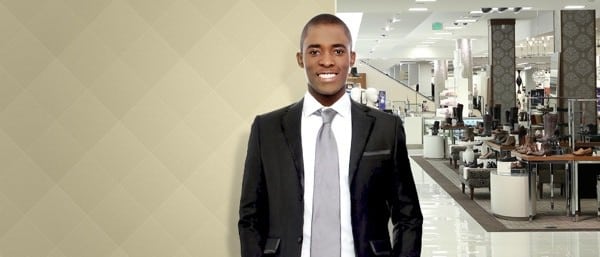 As you have seen from our Sales Associate resume example, an effective Sales Associate resume needs to focus not just on your experience but on what you can contribute to the success of the company.
A sale does not have to involve a product. It could be a service such as consultation or a process. The best sales people are those who can sell tangible or intangible products.
Sales Associates undergo rigorous training and testing on product or service knowledge. It is expected by the company that you would know all the details of the product or service you are selling before going out on the field. For the sale to be successful, a Sales Associate should be able to respond to all questions and inquiries from prospective customers. The pitch must come across naturally; not contrived or rehearsed.
Sales Associates must work closely with Marketing and Promotions. These are two very distinct disciplines. Marketing and Promotions identifies the target population and qualifies the prospects. The job of the Sales Associate is to convert the prospect or the lead into a paying customer.
As a Sales Associate, you are expected to be proactive 80% of your time. Marketing will provide you with a list of generated leads. You may be asked to call on these leads to procure or verify information before closing the sale. Or you may be asked to call on these leads to confirm a schedule for a sales appointment.
The Sales Associate is also required to update a Customer Relationship Management or CRM program. This is essentially the data base of leads and includes all the information needed to close the sale. The Sales Associate must regularly update the status of the sales process. Specifically, it should identify where the prospect is within the sales funnel and the proposed courses of action.
Sales Associates are given quotas to accomplish. The bases for the quota will be your tenure and current performance level. If you want to move up the organization, you must consistently attain your sales quota.
Sales Associate Ideal Job Qualifications
If you plan to become a Sales Associate, you should possess the following qualifications for the job:
Confident.

A prospect can tell through observation or intuition if you are confident with the product you are selling or not. You will not be able to sell a product or a service if you do not believe in it. To become an effective Sales Associate, you must exude and talk confidence.
Great Communication Skills.

A prospect will not buy the product if you cannot identify his or her need for it. Prospects are interested in what it can do for them; not what it contains. You should have the ability to carry a conversation with prospects without sounding like hard sell.
Committed.

There will be difficult customers, lean seasons and tough times to deal with. The best Sales Associates are those who are able to stay focused and remain committed to attaining their goals despite sales challenges.
Organized.

You have to remain consistently productive and this means being able to organize every hour of your schedule. This includes studying customer profiles, reviewing sales strategies, field work and updating records. All of these need to come together for a successful career in sales.
Team Oriented.

While everyone has a quota, collectively these are for the organization. It is a competition but you also need to work for the good of the organization. There are days that you will have to work with others to close sales.
A career in sales can open new doors for you in the organization and in terms of income. The most productive Sales Associates are generously rewarded for their contributions to the success of the company. This is one of the reasons why many people are attracted to sales.
But it requires a tremendous work ethic, dedication and a resiliency to climb to the top of the ladder. If you believe you have what it takes to succeed in sales, then that in itself is a step in the right direction. A career in sales may be for you.
We are sorry that this post was not useful for you!
Let us improve this post!
Tell us how we can improve this post?