Sales Professional Resume Sample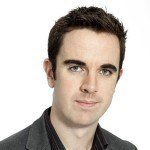 George P. Smith

Address:            231 Lakeview Drive, Billings, MT
Phone:                (406) 771 2141
Email:                  [email protected]
Current job:      Sales Representative; AgriPro Industrial Equipment, Billings, MT
---
Objective
Responsible, competent, and customer-centered Sales Professional seeks the position of Sales Officer at Capital Farms Incorporated. I have 5 years experience in sales and believe the knowledge and expertise I have gained will greatly contribute to the continued success of your company. My core strengths include customer service, ability to assimilate the key selling points of products and services and excellent communication skills.
---
Skills
5+ years in the Sales Profession.

Proficient with MS Office; can create effective PowerPoint slides for sales presentations.

Highly-knowledgeable in various agricultural heavy-duty equipment and other forms of industrial-type machinery.

Professional approach to sales; keeps appointments, punctual, and conducts meetings/ presentations in a professional manner.

Committed to providing excellent customer service.

Excellent communication skills; ability to clearly articulate product selling points.

Great listener; ability to learn and understand customer pain points.
---
Work Experience
Sales Representative; 2016 to Present
AgriPro Industrial Equipment, Billings, MT.
Duties and Responsibilities
Represents AgriPro when proposing equipment, parts, and services to interested parties and current customer base.

Discusses financing options available for clients such as crop insurance, capital loan assistance programs, and extended warranties for the purpose of acquiring equipment when needed.

Assists clients in finding technology-based solutions by recommending the best equipment to meet their operational needs.

Provides assistance to sales specialists such as the Sales Manager, Distribution Officer, and Client Retention Manager when closing deals or addressing inquiries.

Periodically inspects the working condition of all equipment and parts prior to the sales presentation.
Sales Officer; 2014 to 2016
AgroFoods Animal Feeds Corporation; Billings, MT.
Duties and Responsibilities
Conducted sales presentations to existing clients and qualified prospects; showcased AgroFoods new line of animal feed solutions.

Routinely visited suppliers of raw materials and contract growers; assessed quality of production and finished items.

Scheduled appointments/ meetings with clients of AgroPro; monitored the performance of feeds and evaluate if these were in line with client objectives.

Maintained and updated customer records.

Addressed all inquiries, concerns, and complaints in a timely and professional manner; endeavoured to resolve problems within 72 hours from issuing trouble ticket.

Assumed a proactive approach in helping clients resolve feed-related issues.
Sales Representative; 2010 to 2014
Globe Tech LLC; Billings, MT
Duties and Responsibilities
Conducted sales calls to qualified leads; set appointments with interested prospects.

Performed research on the needs of the clients and/ or prospects; tailored sales presentations to meet their objectives.

Presided over sales presentations; showcased the strengths of the company and the value of its products via PowerPoint.

Provided consultation to clients/ prospects on how Globe Tech's products can provide solutions to their pain points.

Attended to all inbound concerns, issues, and problems from customers; guided clients through phone or chat when troubleshooting hardware and software.
---
Education
College
Marketing
City College at Montana State University
Billings, MT
2006 to 2010
High School
Billings West High School
Billings, MT
2002 to 2006
---
Personal information
Status: Single
Date of Birth: 03 March 1989
Hobbies include trail running and swimming.
Sales Professional Skills List
What does it take to be a professional? There are many salespeople. However, not all of them can be called a Sales Professional. Your Sales Professional skills list should show proof that you are more than just a salesperson.
Education.High school graduates can become a Sales Professional. Some companies will provide all the training you need. However, those with some college experience will have an advantage. In our sample resume for Sales Professional, George has a degree in Marketing. This will get more interest from potential employers. The higher the educational attainment, the less time spent on training.
Certifications.You don't have to be certified to be a Sales Professional. It might be a good idea to take up courses that are related to the job. For example, Customer Service. This is an important part of being a Sales Professional. You don't end your relationship with the client once a sale is made. Complaints may be filed. You have to address these complaints right away. Being a professional means being more involved. You don't just sell the product. You sell value. You also sell the experience.
Customer-Focused.This has nothing to do with "The Customer is Always Right." Like what we discussed earlier, it's about providing a good experience. If the experience is memorable, he/she will come back. You might even get referrals. And it's not just the complaints. When a client comes up to you, he/she is looking for solutions. Focus on his/her pain points. Then work to find solutions. Don't just think about profit margins. Look for the best possible solutions.
Competence.It is difficult to sell a product you know nothing about. A Sales Professional takes the time to learn everything about the product he/she is selling. You don't want to say, "I don't know" to a client. Incompetence will not only reflect on you. It will also reflect on the company.
Communication.Being a listener is one thing. You should also know how to articulate the selling points. Communication is all about clarity. Your presentation must be easily understood. Don't try to impress by using technical jargon. The easier the explanation the easier for the client to see its value.
Sales Professional Resume Objective
Before writing your Sales Professional resume objective, read the job post. Everything that the company needs is there. Make sure you have these skills.
Take special note of the soft skills. These are the attributes the company wants for sales. Think about it as how the company defines a "Sales Professional".
In our sample resume objective for a Sales Professional, we started out with George's 3 key attributes. These are responsible, competent, and customer-centered. Then, we highlighted his 5-year tenure in sales.
Always conclude your resume objective with your value proposition. What do you have to offer the company? Why should they hire you?
Lastly, keep it short but to the point. Recruiters don't spend much time on a resume. However, they will read your objective statement. Why? It gives them an idea of who you are as a person.
Sales Professional Resume Format
Becoming a Sales Professional is a matter of experience. Therefore, use the chronological for your Sales Professional resume format. Apply the format to work experience and education.
You start out with your most current work experience then work your way back. Only cover related experiences. Recruiters love the chronological format. It makes their job easier. They can assess right away if you are the person for the job.
It is important to place work experience in the middle. This will allow the other sections to support its content. Take a look at how we arranged our sample resume template for Sales Professional:
Contact Information
Objective Statement
Skills
Work Experience
Education
Personal Information
Did you take up certification courses? You can place "Certifications" under "Education".
Entry Level Sales Professional Resume
You can become a Sales Professional even at an entry level. Like we said, not all salespeople are professional. You can become a professional right away. It depends on how you approach your job. How should your entry level Sales Professional resume look like?
If you don't have experience, use the functional format. The resume template for Sales Professional will be rearranged this way:
Contact Information
Objective Statement
Skills
Education
Work Experience
Personal Information
Work experience is found near the end of the resume. We did this to shift focus toward your skills.
In the resume objective, tell the recruiter why they should hire you even if you lack experience. Share your strongest attributes that are important for sales. Cite any achievements in life that can be relevant to a successful career with the company.
Sales Professional Resume Writing Tips
Don't assume the resume is just a piece of paper. It is your first contact with the company. If you don't read our Sales Professional resume writing tips, it could be your last.
Keep It Short – Size doesn't matter when it comes to resumes. Keep it short but concise. Stay on one page. Have the important details in place. A long resume might discourage the recruiter.
Avoid Mistakes – Recruiters hate errors in spelling and grammar. It shows disrespect for the value of the resume. Take the time to review and edit your resume. If you're not sure, ask a trusted friend to do it for you. There are also online programs you can use to check for errors.
We are sorry that this post was not useful for you!
Let us improve this post!
Tell us how we can improve this post?